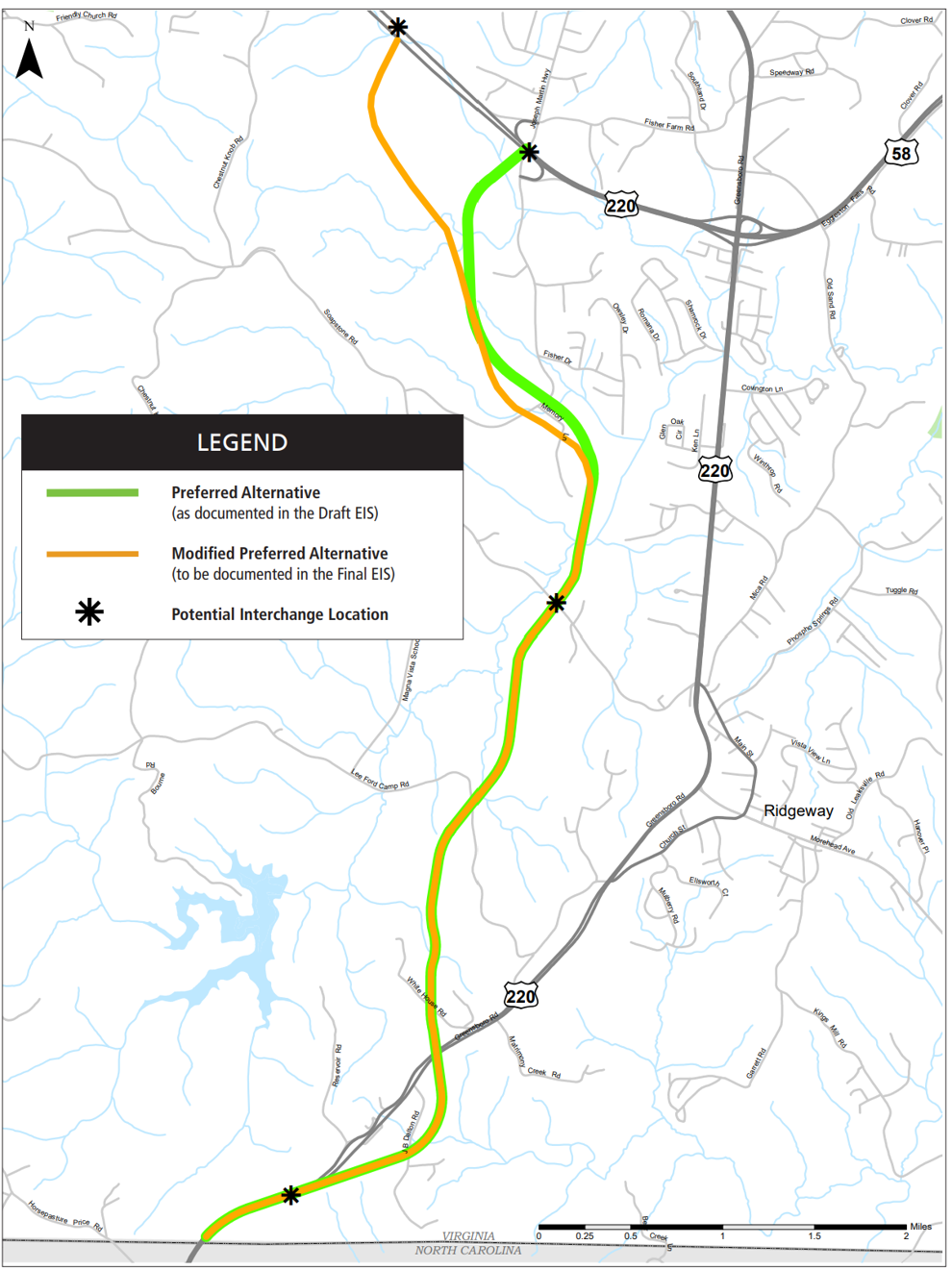 Discussion of an alternate traffic route through southern Henry County is shifting focus, and Martinsville City Council was asked to offer support.
The Martinsville Southern Connector will run along the west side of U.S. Route 220 from the North Carolina state line to the U.S. 220/58 Bypass.
The project has been in progress for several years, and in August a preferred route was selected because it was determined to have the least impact to residential and business properties.
Now that the preferred route has been settled, funding for is being sought.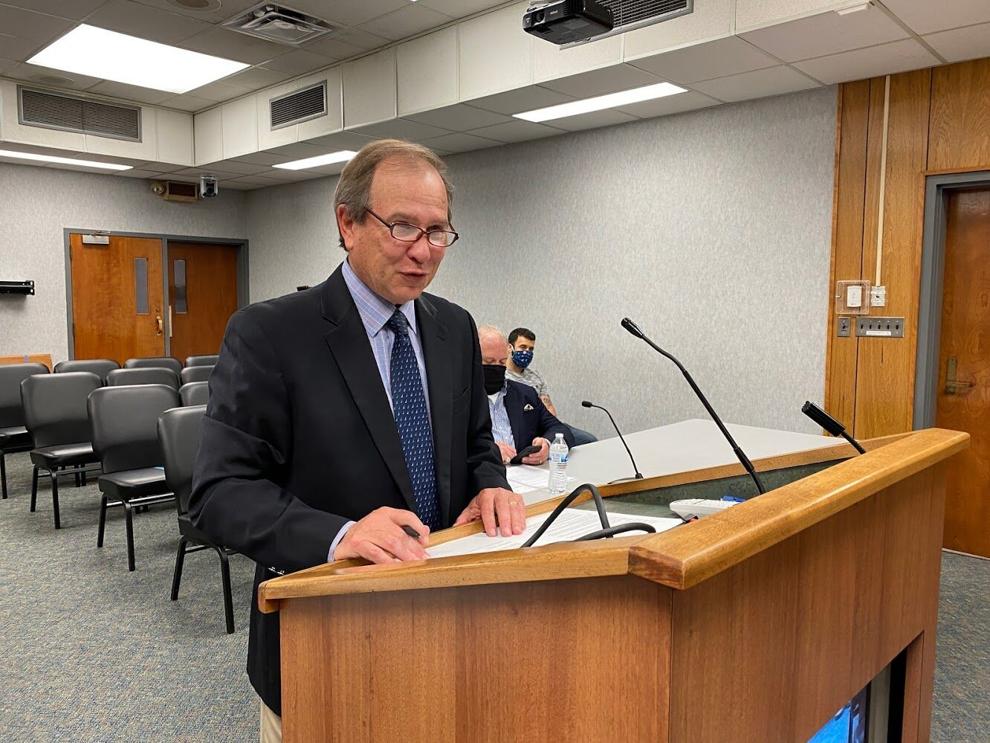 And Martinsville City Manager Leon Towarnicki told City Council at its regular meeting Tuesday night that "a small contingent of regional leaders has scheduled a meeting with Senator Mark Warner on Friday and plans to request funding for the proposed project in the upcoming Infrastructure Plan that will be presented to the United States Congress."
The group of people, who were not named, requested "for a show of support for the project from both the city and county," Towarnicki said.
Henry County Administrator Tim Hall explained the request to the Board of Supervisors at the beginning of Tuesday's budget meeting, and the board and council unanimously voted to adopt a joint resolution in support of construction and request for funding of the project.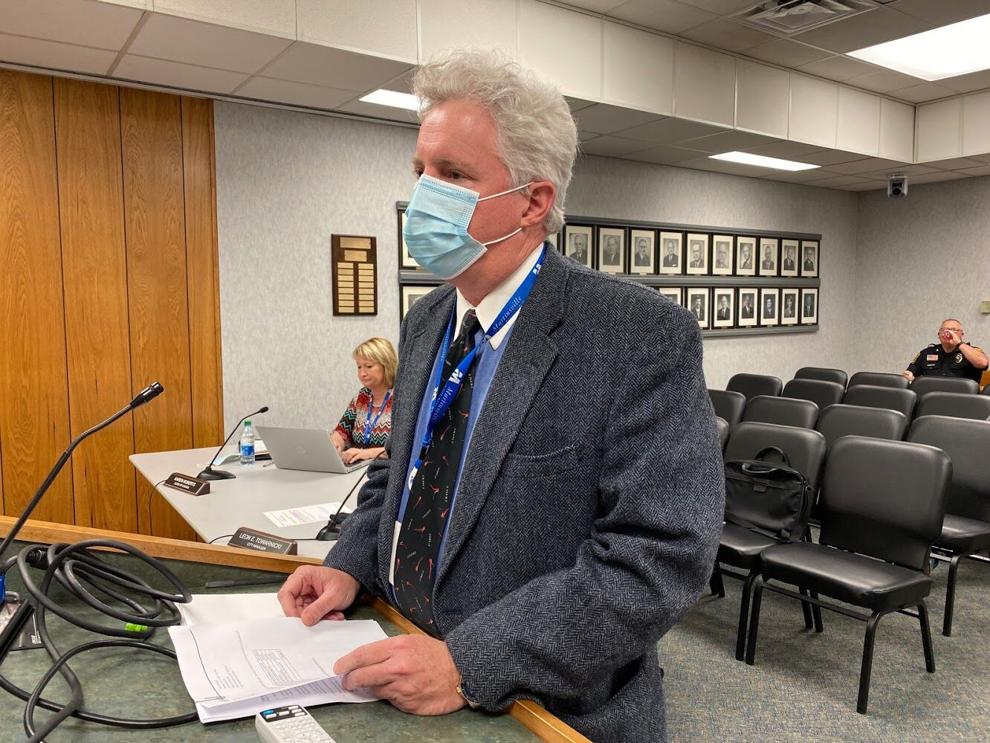 The city recently submitted an application for the third time to the Department of Housing and Community Development for a Community Development Block Grant to pay for its Pine Hall Road Neighborhood Project.
The total cost is to be almost $1.8 million, and the grant sought by the city would provide almost $1.2 million.
The balance would come from in-kind and private investments, mostly in the form of street and roadway improvements, paving, curb and gutter, sidewalk, storm drainage and administrative costs from the city.
Director of Community Development Mark McCaskill told City Council the contribution is typical of what the city does with projects, but including an adoption of a resolution from City Council committing the city to this project would help to strengthen the application.
Council members voted unanimously to approve adoption of the resolution.
Emergency water agreement
The Environmental Protection Agency has in place a National Infrastructure Protection Plan that includes the identification and development of a Water and Wastewater Agency Response Network (WARN) in every state to help ensure the safety of the water infrastructure throughout the country.
The Virginia WARN Committee developed a mutual aid agreement for use by water utilities in the event of an emergency.
"I think it's a good thing," Director of Water Resources Mike Kahle told City Council
Council member Danny Turner asked what would qualify as an emergency.
"If there was a catastrophic condition, we could transfer water for a week or two on an emergency basis by truck," Towarnicki said.
The mutual aid agreement would commit participating localities to serve Martinsville if something catastrophic occurred to the water supply.
City Council unanimously approved the city's participation in VA WARN.
Also at the meeting, council:
Presented a proclamation to Kerry and Ricky Walker to recognize April as Child Abuse Prevention and Awareness Month. Ricky Walker is the executive director of the Martinsville and Henry County Focus on Youth and Court Appointed Special Advocates for children, and Kerry Walker volunteers.
Presented a proclamation to Jimmy Rigney of the electric department to recognize April 18 as National Lineman Appreciation Day. The city's electric linemen are Daniel Morrison, Jimmy Rigney, Austin Johnson, Brian Collins, Chase Cooper, Kyle Fulkerson, Bryar Turner, Austin Shumate, Curt Compton, Jimmy Blankenship, Tim Agee, Ryan Emberson, Brandon Martin and Todd McCrickard.
Named to the Virginia Municipal League 2021 Policy Committees: Chad Martin and Tammy Pearson, Community and Economic Development; Eric Monday, Environmental Quality; Towarnicki, Finance; Turner, General Laws; Jennifer Bowles, Human Development; and Kathy Lawson, Transportation.
Bill Wyatt is a reporter for the Martinsville Bulletin. He can be reached at 276-638-8801, Ext. 236. Follow him @billdwyatt.