As the new school year is set to begin at Patrick Henry Community College, the institution faces two sets of challenges: possibly renaming itself and/or its facilities and following new precautions against the COVID-19 pandemic.
Plans for both were discussed Monday during a quarterly meeting of PHCC's board, which was conducted via Zoom.
The Virginia State Board for Community Colleges on Friday had asked each of the commonwealth's 23 colleges "to review the appropriateness of its college, campus(es), and facilities names" in connection with any representations of "systemic racism that have existed in plain sight for years," according to its resolution. The board required schools to report their findings by March 2021.
PHCC Board Chair Janet Copenhaver said that names in use by PHCC will be analyzed by a Naming Review Committee, and several teams within that committee were appointed to address all elements of various parts of the requirement.
The naming of the institution will fall to the state board for final approval.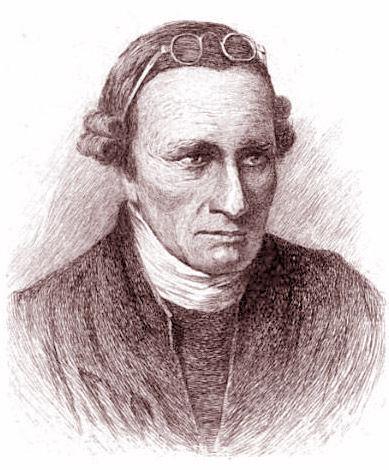 Patrick Henry (1736-1799), for whom PHCC is named, was the originator of the famous phrase "Give me liberty or give me death" and one of the key figures of the American Revolution.
As the American government was forming, he stood up for the rights of free men to govern themselves with as little government intervention as possible. To that end he championed the Bill of Rights.
He was a delegate to the first and second Constitutional Congresses and, from 1776 to 1779, the first governor of Virginia. He also was governor in 1784-1786. He lived in what is now Henry County during the years between his terms as governor, near what is now Old Liberty Drive in Axton. Henry and Patrick counties are named for him.
Henry was against slavery, which he had called a "lamentable evil," but he owned slaves. He argued for the end of slave importation and has been called the most powerful and influential speaker and lawyer in America.
The review of using his name will include historic, cultural and philanthropic reviews, a public feedback component and a financial analysis. Members of the committee will include board members, college faculty and staff, members of the College Equity Alliance Response Team, students, "subject matter experts and research and support services personnel," Copenhaver said.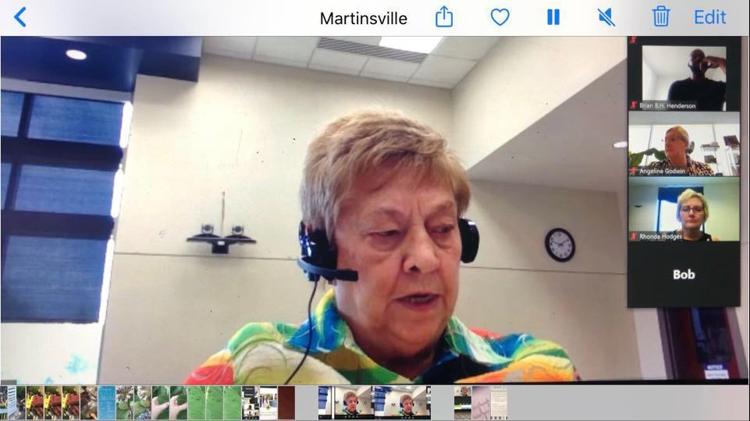 The Naming Review Committee will be comprised of five teams:
College name review team, for the name "Patrick Henry Community College," with Copenhaver as chair.
Buildings name review team, for the six buildings: Francis West Hall, William Stone Hall, A.L. Philpott Hall, Walker Student Fine Arts Center, J. Burness Frith Economic Development Building, Thomas P. Dalton Idea Center, plus the proposed naming of a facility as part of a recent grant award. Denny Casey, the PHCC board's vice-chair, is its chair.
Facilities name team, to review classrooms, indoor and outdoor areas and other spaces, with no chair appointed.
Patriot mascot team, to review "Patriots" and its derivations such as "Pats," with no chair appointed.
Financial analysis team, to review the financial impacts of any potential names changes, chaired by Barry Helmstutler.
Committee: No need on name
Meanwhile, one of PHCC's pandemic response teams, the Equity Alliance Response Team, said it does not feel any name change is necessary.
The Equity team's chair, PHCC Athletic Director Brian Henderson, offered that perspective before the renaming committee was discussed.
The team "had a good discussion about the pros and cons, why would you want change it, and why not," Henderson said. Team members said they "came to PHCC to work for Patrick Henry Community College, not Patrick Henry who was the slave owner back in the day. Instead of putting finances and energy into changing a name, let's put those finances and energy to move away" from those negative energies of the past.
The Equity team works with PHCC students, faculty and staff on issues of equity, diversity and inclusion for everyone, Henderson said. One of the team's projects is to start a book club to "create healthy dialogue."
Handling the pandemic
Facilities Director Roberta Wright talked about new rules and measures, enacted by the Safe Welcome Back committee, that are outlined on a special section of PHCC's website in the various stages of the "Plan to Return to Campus" section:
Stage 1, protect essential personnel.
Stage 2, June 1-30, plan: Faculty and staff assess and plan.
Stage 3, July 1-31: Faculty and staff modify work and classroom areas and prepare for return of students and employees.
Stage 4, Student and employee support return.
Stage 5, Aug. 24 to Dec. 18, Instructions and operations resume under new normal conditions.
Some of the new guidelines are:
Students, faculty and staff must sign health safety agreements to indicate that they understand the obligations to maintain a safe environment.
Maintain social distancing.
People must wear face masks, unless they cannot because of a medical reason. Face masks will be provided if needed. Any homemade face mask must be made of two-ply cotton, and all face masks must fit and be worn properly.
The sharing of materials is discouraged.
Any person not wearing a mask or following the other safety guidelines may be asked to leave.
Vice President of Academic and Student Success Services Greg Hodges said that the 360 Degree Student Support Services team is in the final stages of getting support and resources "into one consolidated framework."
Vice President of Workforce, Economic and Community Development Rhonda Hodges (no relation) reported that the PHCC Experience team is beginning to review the results of surveys it had sent to staff and faculty about working and teaching remotely. It also is preparing the campus with the technology needed for remote instruction and meetings on a mass scale.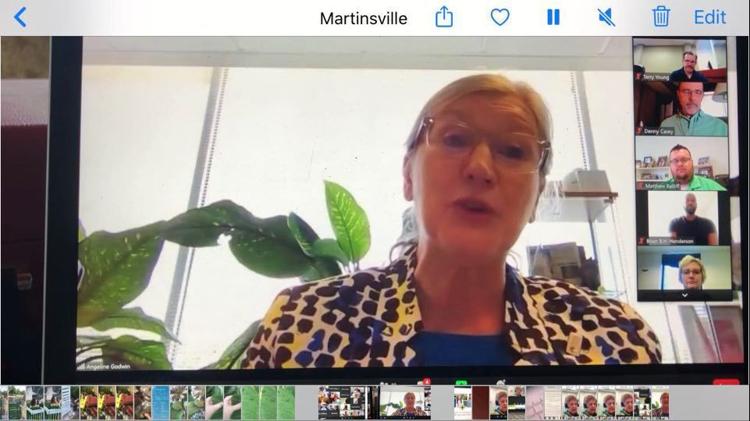 PHCC President Angeline Godwin said that the pandemic-protection plans passed review by the Virginia Community College System and now are pending review by the State Council of Higher Education for Virginia.
"This is going to be a challenging year, but we'll get through it," Copenhaver said.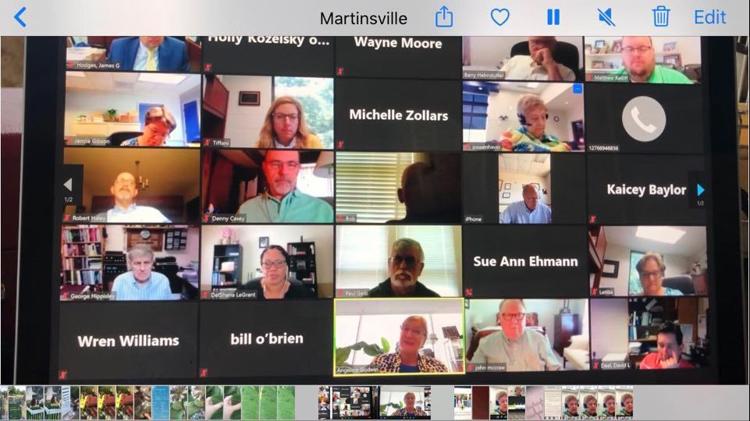 Holly Kozelsky is a writer for the Martinsville Bulletin; contact her at 276-638-8801 ext. 243.
Concerned about COVID-19?
Sign up now to get the most recent coronavirus headlines and other important local and national news sent to your email inbox daily.