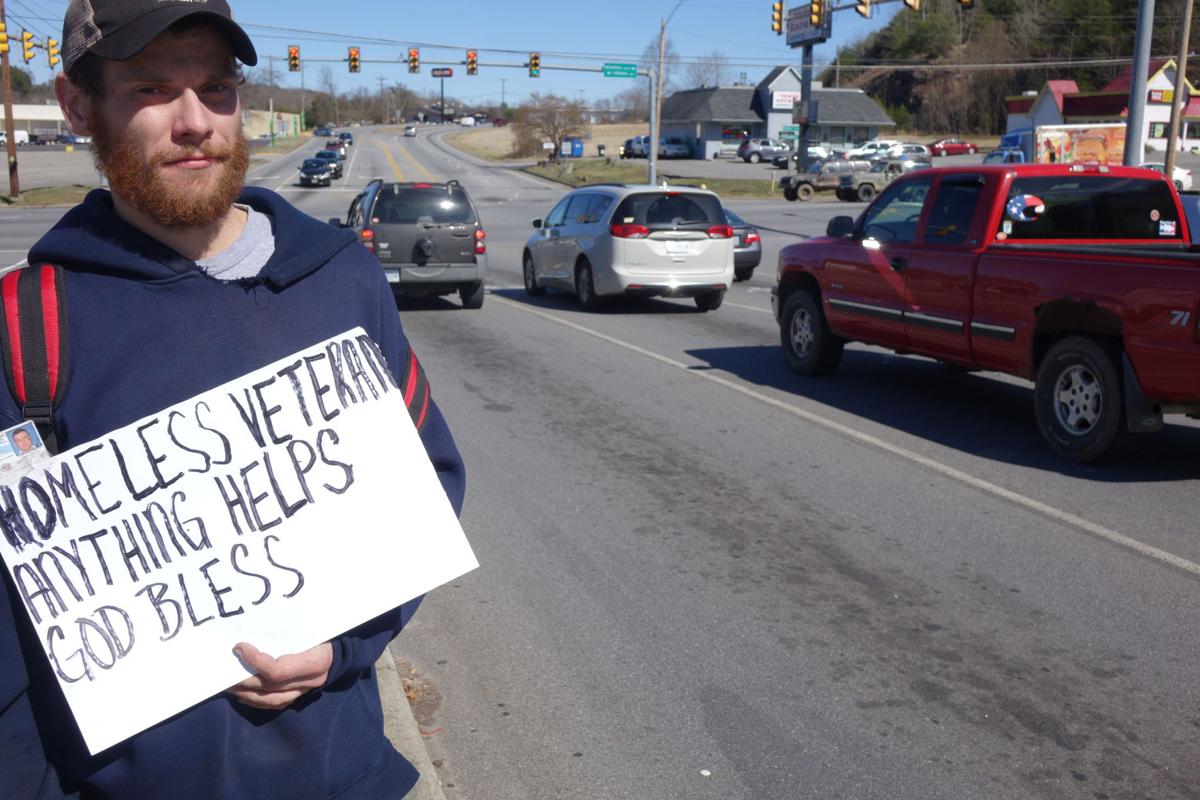 Henry County supervisors unanimously voted Tuesday to regulate solicitation of motorists as a traffic safety ordinance.
At the board's second meeting of the day, a public hearing on the issue generated no public comment.
Then Supervisors Chairman Jim Adams called for a motion. Board Vice Chair Debra Buchanan moved to approve the ordinance, and Supervisor David Martin seconded it. With no discussion, the vote was 6-0.
The ordinance says solicitation of money, distribution of materials or offering services to motorists is prohibited. That includes:
• The distribution of handbills, leaflets, bulletins, literature, advertisements, or similar material to the occupants of motor vehicles on highways or on public roadways and medians  in the county.
• There will be no asking for donations from the occupants of motor vehicles.
• There will be no selling of merchandise or services.
Violators can be fined up to $350.
"Currently as it stands under state law, you are not allowed to solicit motorists, distribute handbills, request contributions, sell items to people on the highway," County Attorney George Lye told supervisors before their vote. "You're not supposed to stand in the median or the roadway and do that. But under the state code it's a little bit difficult to enforce because it involves the traffic code and the administrative code. So the General Assembly authorized counties and cities to adopt the ordinance that  I drafted for you. When I say drafted, I really copied the language.
"It makes it's clear it's a violation of the county ordinance traffic code to solicit any type of business from a motorist in a motor vehicle on either the highways, any public roadway in the county."
Buchanan, who initiated the consideration of this ordinance, said later that supervisors are following the state code.
"With our homeless, we certainly don't want to do anything to hurt them," she said. "We don't want to prolong homelessness or anything like that. We need to, as a community, as members of churches, as clergy, to make sure  they know what resources are available to help them when they need it.
"Certainly with our veterans, we  have people that come from Salem and Danville usually once a month to work with our veterans. We need to make these people aware of things that can be done through the Veterans Administration to help these people."
Does she think the ordinance will have any negative effects on community groups that solicit money like at street corners or intersections?
"Certainly there are other ways. We don't want to hurt organizations. We certainly do not. We don't want to hurt organizations that need that extra money, but we also have to look at our motorists and also pedestrians that are walking. They are protected, too. We are just following the law of Virginia," Buchanan said.
Buchanan had said some motorists have complained about situations in which they had been in line to move forward and someone soliciting stepped in front of them, or the motorist wouldn't roll down the window, and the person soliciting made a noise at them.
She said she has heard about solicitation of motorists at certain busy intersections such as the road leading to Walmart.
A man who identified himself as 33-year-old Jay Mogyoros stood on a median of the road leading to Walmart early on the afternoon of Feb. 25. He held a sign saying:
"As soon as I get my disability back on, I'm out of here," Mogyoros said, referring to soliciting motorists. "It's not like I want to do this. I've got a 12-year-old kid…."