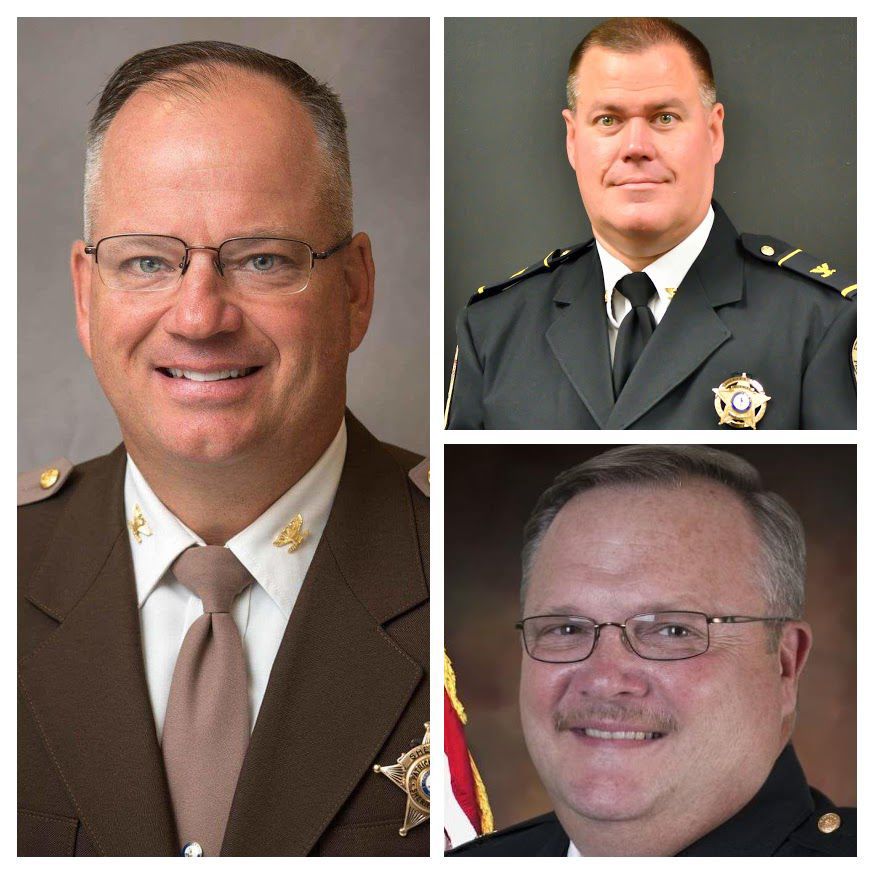 Virginia Gov. Ralph Northam issued a stay-at-home order Monday for everyone in the state.
Although the order is rife with exceptions and allowances, make no mistake — violation of Executive Order 53 is considered a Class 1 misdemeanor and with it are penalties of up to 12 months in jail and a $2,500 fine.
Businesses owners who choose not to comply could lose their license to operate.
But just how will this temporary law be enforced?
The Martinsville Bulletin reached out to the law enforcement leaders in our community to find out.
"We just want everyone to understand how serious this highly contagious illness is and follow the guidelines in place," Henry County Sheriff Lane Perry said. "We are not stopping vehicles just to check on where people are going, but we do want everyone to understand we all need to do our part to hinder the transmission of the coronavirus.
"If we all don't work together on this, it's impact of deaths, illness and effects on society will continue to worsen."
Patrick County Sheriff Dan Smith said there were rumors going around in his jurisdiction that his deputies were pulling over people and knocking on doors of possible violators.
"We are not looking for people to pull over. We are not going door to door to try and enforce the order," Smith said. "Those are all rumors. Do not believe them.
"We have a skeleton crew as it is."
Smith said he had limited sources to fight criminal activity and that is where the efforts of his department will continue to be focused.
Martinsville Police Chief Eddie Cassady said his department would not be conducting traffic stops to determine if the driver or occupants were violating the stay-at-home order.
"I would also just like to tell our citizens that we all need to work together as a community to help slow or stop the spread of this virus," Cassady said.
A similar order was issued last week in North Carolina, and Rockingham County Sgt. Kevin Suthard said his department had fielded many phone calls from residents in his jurisdiction.
"Deputies from the Rockingham County Sheriff's Office will not be randomly stopping cars to check the driver's destination," Suthard said. "Deputies will continue to enforce traffic and criminal law violations during this time as normal."
A statement from the Virginia State Police said, "Governor Northam had directed state and local law enforcement to initially address violators with education and warning," but "persistent violations can result in an individual or business being charged."
The statement said the VSP "will assess violations on a case-by-case basis," and that "state troopers, for their personal protection and for the safety of the public, are minimizing their direct contact with the public."
The order does not restrict anyone living in Virginia from traveling out of the state, but the VSP recommends anyone doing so to check for travel restrictions along their route. Northam is advising anyone who has travels out-of-state to self-quarantine for at least 14 days when they return. The order will expire on June 10 unless extended by the governor.
"Please follow the orders handed down and use precautionary measures such as social distancing and hand washing," Perry said. "Also, although it's allergy season, please don't take anything for granted.
"If you are experiencing symptoms, monitor your temperature closely and call your physician for guidance."
Bill Wyatt is a reporter for the Martinsville Bulletin. He can be reached at 276-638-8801, Ext. 236. Follow him @billdwyatt
Bill Wyatt is a reporter for the Martinsville Bulletin. He can be reached at 276-638-8801, Ext. 236. Follow him @billdwyatt
Concerned about COVID-19?
Sign up now to get the most recent coronavirus headlines and other important local and national news sent to your email inbox daily.