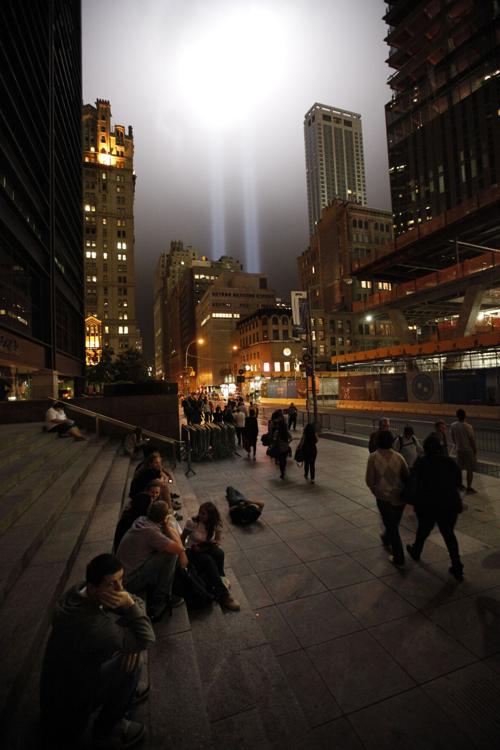 Watching the tragedy unfold
On 9/11 I was working on the 23rd floor in a building just north of the twin towers. I was looking out the windows, staring at the hole in the North Tower, when I noticed a plane out over the harbor headed toward lower Manhattan.
I first thought it was a news plane looking to get photos, and I thought to myself, those reporters are irresponsible, they're going to hit something.
The plane was not headed for the towers, but at the last minute, when it occurred to me it was too big for a news plane, it turned and hit the South Tower.
Seeing this I knew we were under attack.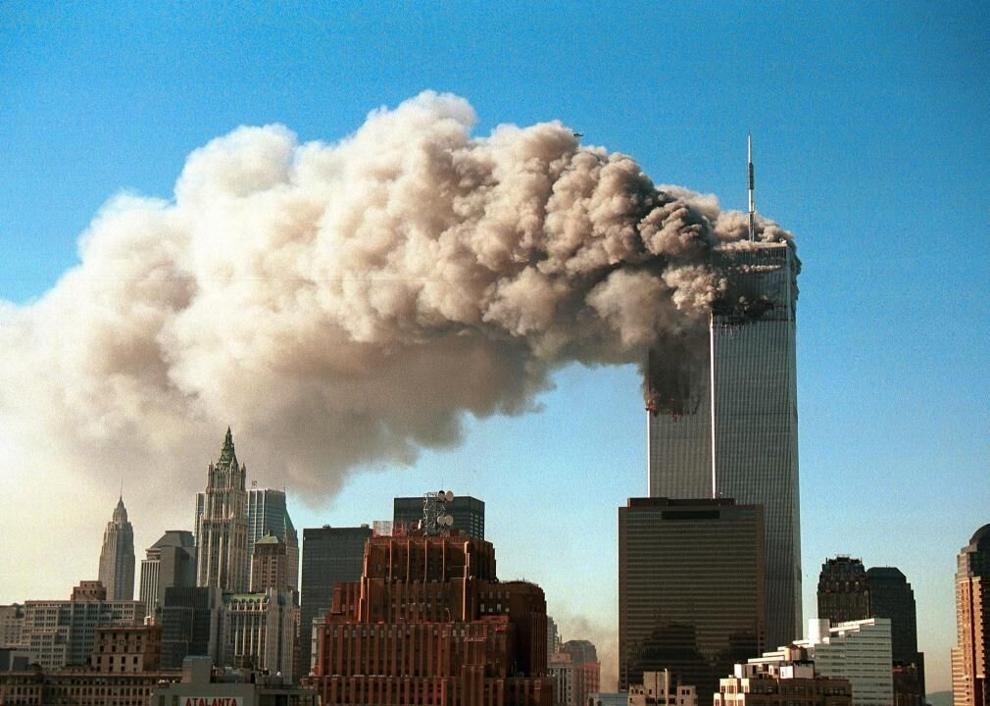 On the morning of Sept. 11, 2001, I was babysitting at home at the time. I hadn't had the television on that morning as the first few minutes of horror unfolded. I didn't know what was happening until one of the mothers I was babysitting for called me on the phone.
With a tone of shock she told me that two planes had hit the twin towers of the World Trade Center, and one had hit the Pentagon. At first I didn't believe it. Not that I believed the mother was lying to me, but I thought somehow she had received false information.
I couldn't comprehend that something so terrible could happen. The mother told me she wouldn't be bringing her children to me that day because she wanted to keep them near her.
When I got off the phone, I turned on the television. I saw the terrible event playing out right before my eyes. I saw the smoke pouring out of the tops of the twin towers. I thought "Oh no, it's knocked the tops out of both towers." But the horror was far from over.
Not long after I turned on the TV, I saw the first tower collapse. It was unbelievable. It was like special effects in a movie. Before long I watched as the second tower collapsed.
I was in shock as I said to myself, "They're gone. They're both gone." I soon saw the smoldering Pentagon and later learned another plane had crashed into a field in Pennsylvania.
I wanted to see my mother, who was in a nursing home at the time, and spend time with her. At a time like this you just want to gather all the people that you love and spend every second with them that you can.
For hour after hour the news coverage gave all the details of the horrible event that shook the nation to its core. After a while I just turned off the TV. I couldn't handle any more.
As we approach the 20th anniversary of the terrorist attack on our country, I'm sure so many remember this unforgettable event of that Tuesday morning in September.
On that day we suffered together as a nation and realized we'd never be quite the same.
Kitty Woiblett, Martinsville Hard to follow the news
We were in a van in Cumberland Gap National Historical Park, getting ready to take a tour of the remote historic village called Hensley Settlement. As we sat waiting for the driver, a National Park guide stuck her head in the door and said that a plane had just crashed into the White House.
Then off we left for the tour. We were where there was no communication. Although we tried to focus on the stories we were being told about life in the village, we kept wondering: Was the president in the White House? Who piloted a plane into the White House? Who was killed?
When we returned to the park's headquarters, we found out it was not the White House that was hit by a plane but both twin towers in New York City and the Pentagon.
We were driving a motorhome, so as we drove to our next destination, we listened to the reports and commentary on the radio. We did not have a cell phone then. Every stop we made, we watched what was on TV if there was one around. We even stopped at a Walmart, hoping that we could see a broadcast on the many TVs for sale.
They were all on special channels, demonstrating the beauty of the picture being shown.
With all the communication methods that we have at our disposal now, it is hard to believe that in 2001 we had difficulty in finding out what was happening in our country.
Virginia King, Martinsville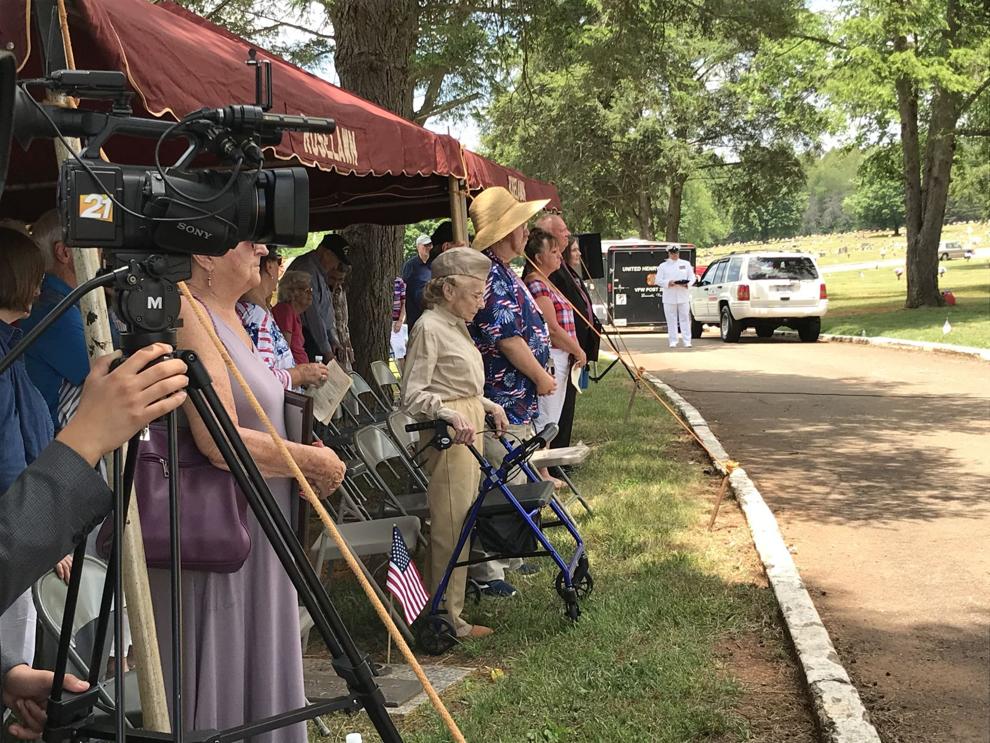 On 9/11 I boarded a plane headed for Turkey to visit my daughter, Marianne. She met me at the Istanbul airport and drove me to her home in Istanbul. As we entered her apartment, we heard the phone ringing.
She answered a frantic caller who advised her to "quick, turn on the television." She did, and we observed the two towers. One had just been struck by a plane, and the second tower was struck.
Soon Marianne's compassionate neighbors came by offering food and sympathy to two sad Americans in a foreign country.
In my return flight to the USA, I was seated next to a Russian solder. He mentioned the attack on the towers and then asked me, "Are you afraid?"
"No," I answered. "I'm not afraid," to which he commented:
Marie-Bernice Downey, a retired army nurse who lives in Martinsville 'Complete silence'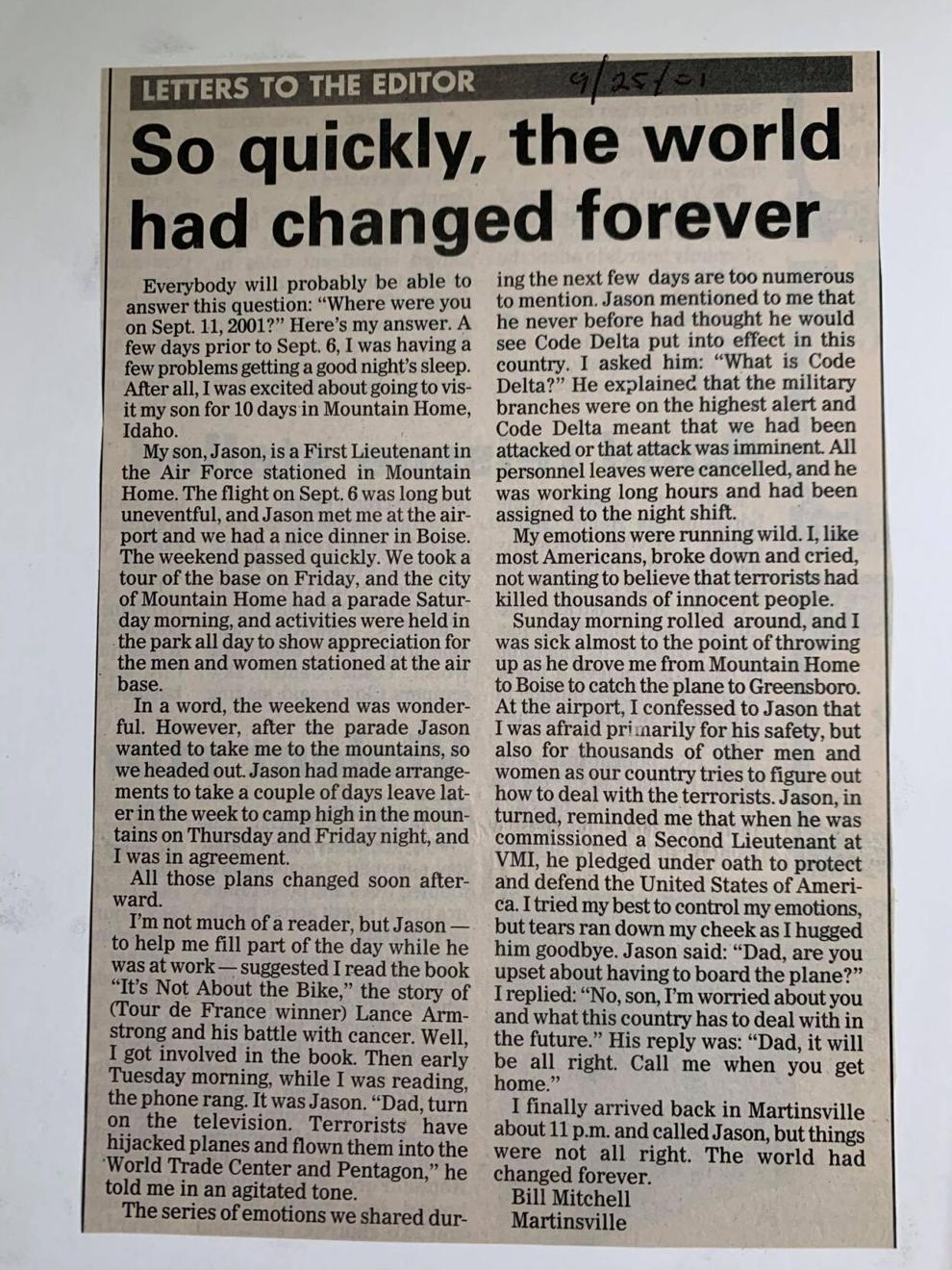 I was a first year fifth-grade teacher at Albert Harris Elementary. My students had left for their specials class, and I had the TV on in the background, listening to Katie Couric and Matt Lauer of the "Today" show.
At 8:46 a.m., the first plane hit the first tower. I thought how awful this wayward plane had crashed. I thought it must have been major pilot error or there was a medical emergency that caused this.
Not until a the second plane hit the second tower, did I, along with other millions of viewers, realize that our lives that just changed in a split second; our nation had become a victim of terrorism that we had never experienced before.
Around that time, my students were returning to class, and I had to try to keep it together and act like nothing life-altering just occurred.
At the time, my now husband and his military son were in Mountain Home, Idaho, thousands of miles away. Cell phones weren't allowing calls out due to the massive amount of people trying to communicate with loved ones.
Not until later that evening did a phone call get out to them. We were all wondering how the military would be responding.
Several days later, my husband got back to Greensboro, N.C., airport after all planes being grounded.
I had gone down to pick him up, and the airport was like time had stood still. Newspapers were stacked on the ground, outside the airport newsstands, the date showing 9-11. No one much was inside the airport terminal because of very few flights, and no one much wanting to get on a plane.
When the plane landed, and I went to greet my husband, you were allowed to walk down toward the gates, and no one getting off the plane spoke a word. Complete silence and solemnness.
We walked out of the airport to a world that would never be the same; and it hasn't been.
Monica Mitchell, Martinsville Military response
Jason Mitchell, son of Bill and Monica Mitchell of Martinsville, at the time was a first lieutenant in the Air Force. He is now a colonel, stationed at Aviano Airforce Base, in Italy. He texted this remembrance to his parents:
He came home from work that day, and his leave was canceled — all flights were grounded — and very uncertain what the future held that day. His unit flew a KC-135 from Mountain Home direct to McGuire Air Force Base, New Jersey, with medics and medical supplies, but turned around because they were not needed. Other units from Mountain Home were part of the first strikes in Afghanistan, but Jason's unit deployed the following month for Exercise Bright Star in Egypt.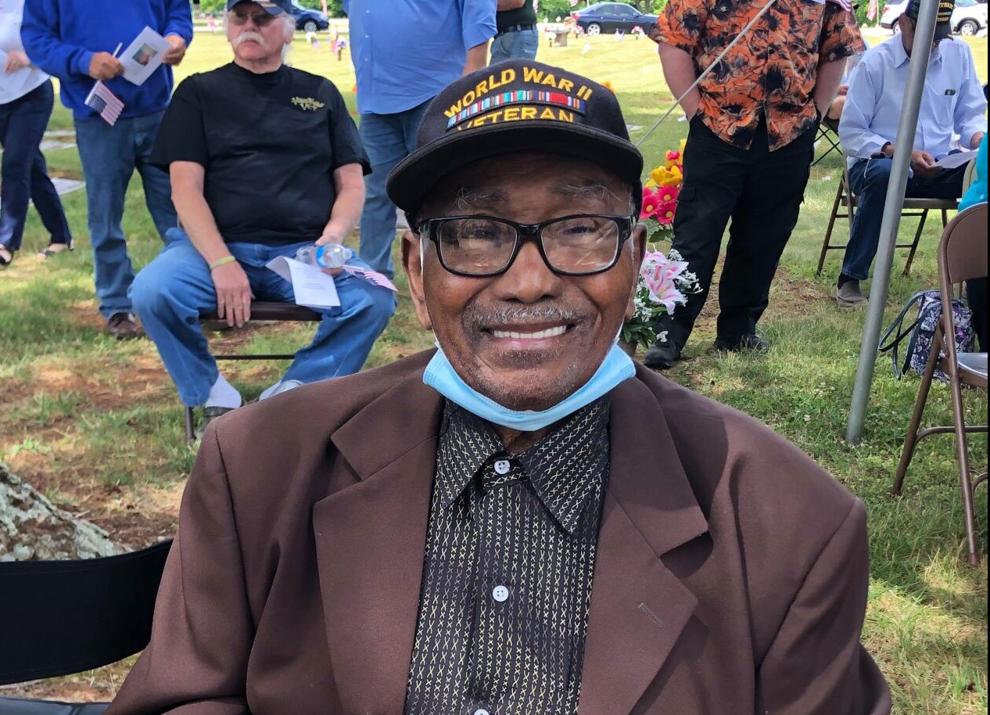 When World War II veteran John L. McCain of Martinsville heard about the plane crashing into the World Trade Center, at first he thought it was like that time a plane ran into the Empire State Building.
On July 28, 1945, according to history.com, during a day of heavy fog, a U.S. military plane crashed into the Empire State Building. Fourteen people died. The B-25 Mitchell bomber could not land at LaGuardia Airport, so air traffic controllers ordered it to fly to Newark Airport instead. The route was over Manhattan. The plane was flying slowly and low, to avoid as much as the fog as it could, and it ran into the north side of the building's 79th floor after swerving to avoid the Chrysler Building.
During WWII, McCain spent a year in Germany. As a lineman with the 258 Signal Corps, he drove a truck and delivered supplies. The trip back to the U.S., like the one to it the year before, was 9 days by ship. When he was back on native soil, he said, "They said, 'Hey, buddy, go back! Truman's got all the sugar rationed'" and all sorts of other restrictions.
McCain went on to open the Spick 'n Span dry-cleaning business, and he and his wife, the former Virginia Scales, had seven children.
He used to make business trips to Manhattan, and he'll never forget the attack on the World Trade Centers, he said, because he had just been there the week before. After he returned home, he blacked out, so went to Memorial Hospital for three days, then on to the Veteran's Administration hospital in Salem. He was at the VA hospital when he noticed everyone was glued to the TV.
When the first plane crashed, McCain thought it was an accident, like with the Empire State Building decades ago. When the second one hit, he knew it was something very different.
John L. McCain, Martinsville Our changed world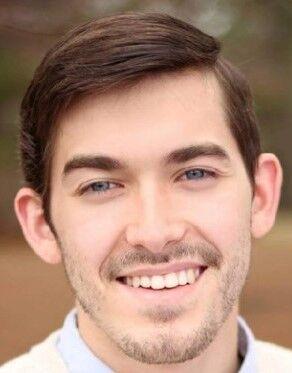 Twenty years ago every student and teacher was called into the hallways of Collinsville Primary. I was in second grade. My teacher was Mrs. Gale Vogler, who still lives in the area (she was such a nice teacher). We stood against the walls in the hallway and the principal came over the intercom. I had no idea what she was saying, but I know I heard her say, "Let's pray." I had no clue what she was praying about. After that we had our normal full day of school.
I got off of the bus, and as always my Mother, who was a stay-at-home-mom, was there. Oddly though, my Dad was home, too. I walked inside to find that my older brother evidently came home early from school, which made me jealous. My Dad was sitting close to the TV. I remember seeing something on the screen mention "New York," and I thought to myself, "Why are ya'll so worried about what's going on in New York?"
I was 8 years old, and everyone, except me, seemed to know what was going on. It was Sept. 11, 2001. Two planes had been hijacked by Islamic terrorists and were flown into the World Trade Center. I had no clue what those buildings were or what a Muslim was.
Twenty years later America sure has changed. After 9/11 I remember everyone wearing NYPD hats. Now there's clamor to "defund the police." America has an openly Islamic congresswoman, Ilhan Ohmar, who in her 2019 "CAIR" banquet speech remembered 9/11 as a day in history when "Some people did something." I remember seeing American flags and yellow ribbon magnets on people's cars, and now some folks don't want to stand for the National Anthem.
Twenty years after 9/11 Islamic terrorists are still active as we watch the Taliban conquer Afghanistan. Taliban, al-Qaida, and ISIS—there's no real difference is there? Islamic Terrorists that hate Western Culture, hate New Testament Christianity, and abuse women.
Senior commander of the Taliban, Waheedullah Hashimi, stated that the "Islamic Emirate of Afghanistan" will be governed by Sharia Law. What you are seeing on the news is what they, Islamic terrorists, would like do to America.
Twenty years after 9/11 I cannot believe the number of Americans that want me to tolerate the intolerance of Islam. Does the First Amendment protect an ideology (Islam) that wishes to destroy the First Amendment?
The husband of one of my medical providers is currently serving a year-long tour in the middle east (please pray for him). One of my brothers in the Lord's church was a helicopter pilot in the Middle East. One of the men I went to preaching school with served three deployments in the early 2000s. These men have seen/are seeing the destruction that Islam would wish on America.
When I say, "I love America" I do not mean "I hate other countries." I mean that "I love freedom." Freedom to not only worship God, but freedom to speak what I believe.
Caleb Robertson, Martinsville
Want to know what I was doing on 9/11/2001?
I was in my office at the Henry County Courthouse. As a probation officer and intake officer with the 21st District Court Service Unit, I was assisting a Henry County deputy with filing charges.
One of the administrative assistants, Sharon Valentine, came into my office and told us that a plane had crashed into the World Trade Center. It was alarming, but a few minutes later, Sharon came back in and informed us that another plane had hit the WTC. The deputy hurriedly exited my office to report to the Henry County Sheriff's Office.
It was obvious that the crashes were not a coincidence. Several of us retreated to our breakroom. Months earlier I had put a 13-inch TV in the breakroom, and it had an antenna. We were able to tune into a channel with ongoing news reports. Throughout the day, my coworkers and I would go back and watch the news. It was a horrendous day. At the end of the day I went home and wept.
A variety of perspectives
What originally began as a fact check — a course of action taken to verify scenes of my own memory — quickly developed into something much more enriching. By posing the two questions – what do you recall about that day (9/11/2001)? What has stuck with you? to a number of my neighbors (a group of prisoners, eager to express their interpretation of the facts), this inquisition unfolded to be an edifying cluster of accounts; varying angles, distinct perspectives of the shape of a proposition hinting a nexus between, recognizably, one of the most traumatic events in our country's history and our present-day state of affairs.
After interviewing 16 prisoners (15 under 50, seven under 30, six incarcerated at time of the attacks), six in school or could have been, five practicing Muslims, four were infants (they inherited the horror of that day, and grew up in its aftermath), and two were ex-military.
Witnessing these people recall, so emotionally, the terror of that moment, I began to identify likenesses outside of the expected. Sentiments nearly identically conveyed, made it unreasonable to believe that every single American (patriot or not, elderly or infant, free or jailed) was not affected; that is to say, every one of us felt attacked.
Before the 10th person was questioned, almost instinctually I knew by their initial reaction to the queries the themes they harbored about that day. Most were rays of shock, disbelief, a staunch denial of such a reality.
In similar words, one of the older respondents asked, "How could someone do this to America? We're the greatest country on earth, the greatest military. We dropped a bomb and wiped out a country. Who would dare do a thing like this to us?"
That sense of invincibility had been for many years the crux of the ethos purporting American "ness." Understanding this point, it is logical to think upon the disturbance of a confidence so integral to a people's creed, a panic would ensure, resulting in an increase in militarization, both as a land and as an individual-civilians. Soft targets were the aim of this assailment. (Could this explain our gun problem?)
Another product of this hysteria — and I must say it warrants further investigation — is the deteriorating mental health of our country. A prisoner, unusually forthcoming, revealed how, at the time, he felt safe and protected; however, all but the one incarcerated on 9/11/01 feared for their person.
Without any realistic hope of escape, antiquated ideas like killing prisoners during war times, (martial law) exacerbate the already vacillating mental conditions of our nation's jailed citizens. He (unusually forthcoming) went on to disclose that his mother's mental health began unraveling at that instant and since has dramatically declined.
"I lost people because of that attack, five in Afghanistan and two to suicide," another said.
The two ex-military men, then school-age children, avowed a distaste for our government far more alarming than that of the five Muslims (all U.S.-born converts), who were astonishingly detached from the extremism reported to plague the U.S.'s imprisoned Muslim population — at least they were when discussing the tragedy that transpired that morning and afternoon.
Words like conspiracy, cover-up, distrust I found inextricably woven into the fabric of this compilation. The greatest of us impacted surviving that day who did not lose a loved one to that assault or the subsequent war, I believe we are the cohort of children whose earliest stages of development were spent in a transition between a terrorist attack (mass murder) and a war (mass killing). I
A child shaped in violence and carnage is overwhelmingly more likely to act in that manner; and this response may not even be a choice. Recently I read 100% of violent offenders have early trauma.
God Bless America. God have mercy on the world.
Green Rock Correctional Center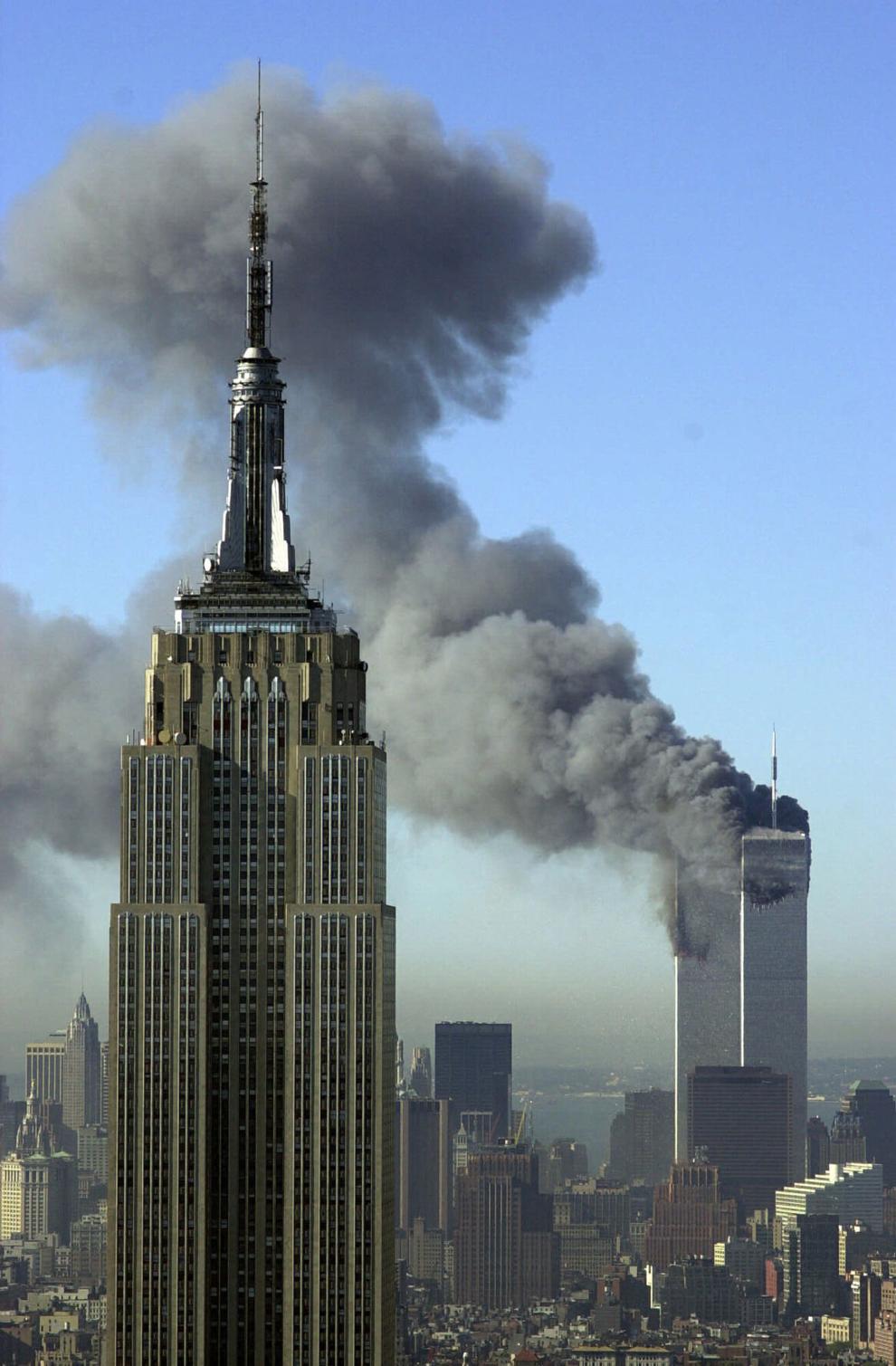 The terrorist attacks on 9/11 were such a tragedy for our country.
I was teaching sixth grade English at Bassett Middle School, and I had scheduled to take each of my classes to the school library on that particular day. Throughout the day, when I took each class to the library, the librarian kept me informed as to what was happening. It was so upsetting!
I didn't tell my students because I couldn't comprehend the tragedies happening. When I got home, I stayed glued to the television for the remainder of the day, trying to grasp everything going on.
I was amazed how there immediately was a renewal of patriotism around the country by the majority of people.
Each year, on the anniversary of the attacks, I think of the victims' families, the survivors, and the numerous people who risked their lives searching for survivors. May we never forget!
Susan Largen, Martinsville What a loss
Remembering the fall of the towers at the World Trade Center:
I was working at a consignment store, when the owner's husband said, "You need to see this on TV." It was a replay of what had happened earlier that day at the World Trade Center towers. We watched in total disbelief the first plane flying full speed into the first Twin Towers, the building falling, then the second plane doing the exact same.
The sky was so clear. The falling buildings, the clouds of dust, the people running before them. The disbelief and horror how such a thing could happen. Who can explain evil and why?
Over 3,000 people died. That night on TV I continually saw the love shown, the kindness and generosity of the people of the United States, of our country, always do for one another. The country I love and believe in.
The Pentagon, the plane that crashed in the field in Pennsylvania. What a loss.
Some years ago my daughter and her family visited New York. She especially wanted to go to where the twin towers once stood. It has all been reconstructed. She said she could feel a great energy, almost a spiritual feeling, very moving. And yet there are those who say it never happened.
Pauline J. Walker, Martinsville Changing work day
I was at work sitting at my desk when Jan Jones stuck her head around the corner of my cubicle and said a small plane had struck one of the World Trade Center towers. We went to the break room to watch news coverage on TV. A small crowd had gathered at that time. Thinking this was a tragic accident, I went back to work, taking with me a sense of foreboding.
When I got there, I could hear Pete Rosendahl in the cube next to mine, talking on the phone to his elderly mother in German (her native language). Although I couldn't understand what was being said, it was clear that his mother was very upset, and he was trying to calm her.
You see, she lived in New York City, in a high rise, and was close enough to the towers to see all the commotion right outside her windows.
A short time later someone else came by and said that another plane had struck the second tower, and this was an act of terrorism. Back to the breakroom, where a larger crowd had gathered, eyes glued to the TV. I remember how quiet everybody was.
After about 30 minutes of watching, I again went back to my desk.
Another thought that day was: Who do we have traveling today and where? Are they going to be able to get back home? We did have one whose plane had made it back to Atlanta before all planes were grounded. He was able to rent a car and drive home.
Around 11 a.m., management made the announcement that anyone who wanted to, could go home and be with their families. Some went; some stayed. I went home, carrying with me this awful feeling that the American way of life that we had all enjoyed had been forever altered.
We weren't safe any longer. I remember thinking how quickly things can change. I wondered if there would be more attacks. I remember being afraid.
Bonnie Martin, Martinsville
My recollections from that day:
I drove home from work and told all the neighbors I saw out in their yards to get inside and turn on the news!
Later I thought: Man, I bet ol' Al Gore is glad he is not the president.
The recall I have of 9-11 is the fact that I was in a plane on my way to Chicago for a stopover heading to Vancouver B.C., on business.
I arrived at O'Hare Airport (in Chicago) at approximately 8:06 a.m. central time, 9:06 in the East. The second tower was hit at approximately 9:03, and as I walked to my next gate, I noticed a TV in one of the bars was showing a picture of a fire.
Little did I know until I got to my gate and was informed of what was going on that I would spend the next four days in a hotel outside of O'Hare. No luggage except for what I had carried on.
Finally on Friday I returned to O'Hare was able to retrieve my luggage, called my travel agent and was finally able to get a rental car and drive back to Martinsville.
I still have my ticket stub from the flight to Chicago and the unused ticket to B.C. framed.
Just thankful I was in a small regional jet and not in the Northern flight area. I will never forget 9-11.