Martinsville City Councilman and former mayor Danny Turner, who has questioned the legitimacy of the contract under which Eric Monday has served as city attorney for more than a decade, now is asking whether there's a conflict of interest created by Monday's hiring as assistant city manager.
City Manager Leon Towarnicki on July 1 named Monday as his assistant, and Monday wrote then in an email then that he would continue to serve as attorney for the city and Martinsville City Public Schools and accept any assignments from the city manager.
Monday is being paid a combined salary of $100,190, of which $55,745 is from his now-12-year-old, rollover contract as city attorney. Monday said that his benefits and work requirements are the same as any full-time city employee.
Monday, who also was compensated for collecting delinquent property taxes, said he did not ask to be assistant city manager, that Towarnicki asked him if he would be interested, and after thinking it over, he said he decided that he was.
But none of this – the status of his contract or ultimately his hiring by Towarnicki – was discussed in public by the Martinsville City Council.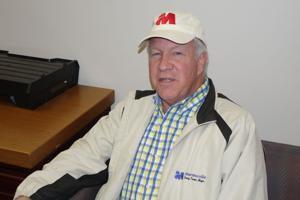 Most council members say they have no issue with the hiring and think the city job of assistant city manager is up to Towarnicki. Some say they thought any conflict of interest would have been reviewed before this was OK'd, even though that question apparently never was asked in a public meeting.
Monday did say in an email this week that he and Towarnicki and Mayor Kathy Lawson have signed a disclosure that says "any potential conflict which may arise in the future will always be resolved in favor of City Council."
Lawson called the disclosure document a "statement" and an "acknowledgement" that there could be a potential conflict. She said Vice Mayor Chad Martin, Monday, Towarnicki and she had discussed the document.
She compared the situation to prior arrangements involving City Council member Jennifer Bowles' having served as a part-time basketball coach and to others who had been related to school system employees.
When asked if the disclosure was something that should have been voted on by City Council, Lawson said this is "an acknowledgment, a statement, not something that has to be taken action on [by Council]."
Lawson had written in an earlier email that she sees no conflict in Monday's serving in both roles.
"The city manager felt confident in placing Mr. Monday in this position, and if there were to be a situation, Mr. Monday's primary responsibility is to the Council first," she wrote. "I cannot speak for the other members of Council, but other than one member I have not heard any derogatory comments but rather very positive comments with Mr. Monday serving as the assistant city manager."
But Turner is not satisfied with all of that. He also questions why Monday's contract as city attorney has not been reworked since 2007 and why no outside counsel was retained to review that contract.
Is this a conflict?
As for the conflict of interest, Turner said recently that he had received an advisory opinion from G. Stewart Petoe, executive director of the Virginia Conflict of Interest and Ethics Advisory Council, who, Turner said, told him his questions and the basic situation do not involve the State and Local Government Conflict of Interests Act.
Turner said Petoe told him that there's no inherent violation of this act when a city attorney provides guidance to both the city administration and City Council while employed by both under a single contract.
Petoe declined to comment when contacted by the Martinsville Bulletin.
But John J. McGlennon, a professor of government and public policy at the College of William & Mary, said it is unusual for Monday to be both an attorney for the city and the school board and be an assistant city manager, although that such is not unheard of.
In practical terms, he said, the council has to feel it is getting fair, neutral, effective legal advice from the attorney. If City Council "is also receiving policy advice from the assistant city manager, it's possibly muddying the waters," McGlennon said.
The two positions have different roles to play, and it's important to understand that separation, he said.
When a person holds the positions of attorney and assistant city manager, the question becomes, Whose interests are paramount? McGlennon said.
He pointed out that in a case like this, although Council hires the attorney but doesn't hire the assistant city manager, Council does control the city manager, who hires the assistant city manager.
McGlennon indicated that if the council is satisfied with the arrangement of having Monday serve as city attorney and assistant city manager, its members must have a lot of confidence in him.
McGlennon did say it's pretty common for an attorney in a smaller community to represent the school board, too, but even that carries some potential for conflict. For example, relations between council or board of supervisors and the school board are not always congenial, McGlennon said.
Michelle Gowdy, executive director of the Virginia Municipal League, wrote in an email: "VML does not comment on local personnel contracts." She referred questions to the Conflict of Interest and Ethics Advisory Council.
Monday's contract
Turner provided the Bulletin a copy of a contract executed in 2007 among Monday, the Martinsville City Council and the Patrick County Board of Supervisors that specified Monday's role as part-time attorney for both governments. That contract rolls over at the start of the fiscal year.
Monday had been the attorney for the city of Martinsville since 2003, according to his biography, and had been the part-time Patrick County attorney since 2004. On July 1, 2007, he closed his private practice to work exclusively as part-time attorney for both Patrick County and Martinsville under this mutual contract.
In April 2008, Monday submitted his resignation as Patrick County attorney, but the contract apparently was not altered.
"The actual job has changed [considerably] from the job description in 2007," Turner wrote in an email. "The Council has changed as has the administration for the city of Martinsville. The three-year [term] and the expensive one-sided buy-out provision serves only the interest of Eric Monday and not that of the citizens of Martinsville.
"Since there was no outside [counsel] used to review this roll-over contract, then the City Attorney would have been responsible for oversight of his own contract and responsible to act in the best interest of City Council. When I asked the Mayor about reviewing the contract she told me it would not be allowed, and I would not get a second on a motion to review.
"The contract has a 60-day period for review and as an elected member of Martinsville City Council I feel as it is not in the best interest of the citizens of Martinsville."
Council members react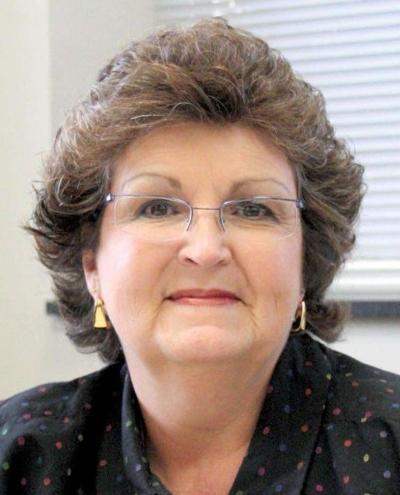 Lawson said City Council periodically does do performance reviews for the city manager and the city attorney, the last one being a year or so ago. She said she also speaks with the city manager and city attorney on a weekly basis and has the opportunity to discuss at any time any concerns she has, as any member of City Council could.
"…the City Manager of Bristol is also the City Attorney, and throughout the Commonwealth there may be others with dual roles. These are professional people who know where the line is drawn between their roles. Mr. Monday has given me no reason to believe this would be a conflict of interest," Lawson wrote.
Bowles said some citizens have expressed concern to her about the possibility of conflict of interest of Monday's serving as city attorney and assistant city manager. However, she said, she thought it had been looked into.
As long as there is not a conflict of interest, she doesn't see a problem with Monday's serving in both positions. She said City Council appoints the city attorney, the city manager appoints assistant city manager, and it's not council's responsibility to oversee whom the city manager appoints as assistant city manager.
Bowles said she has not had any issues with Monday. She said he has always endeavored to answer her questions, has responded to what she has asked of him and has been respectful.
"I don't see why that would be illegitimate" for Monday to serve as assistant city manager, City Council member James Woods said. "That's the call of the city manager.
"In his capacity as city attorney, he [Monday] does represent Martinsville City Council. That's first and foremost that as City Council attorney he would carry out those duties.
Woods said Monday has proven himself capable on litigation on behalf of the city and that he has a wealth of knowledge about the city that Woods said is "unmatched" and that he is "communicative."
"I personally think he was a wonderful choice" for assistant city manager, Woods said. "I don't get it. I don't understand why Councilman Turner would assert these things."
When asked if he thought there could be a potential conflict between Monday giving policy advice as assistant city manager and giving legal advice as city attorney, Woods said he thinks Monday is "smart enough to be able to parse these things" and that "he calls things as he sees them."
Martin said he doesn't see a conflict. "The only people we [City Council] are over, in terms of boss, are city manager and city attorney," Martin said.
He pointed out that Wayne Knox, who recently retired, served two roles in Martinsville city government: assistant city manager and community development director.
Martin said he feels having Monday serve as both city attorney and assistant city manager will be a cost savings for the city.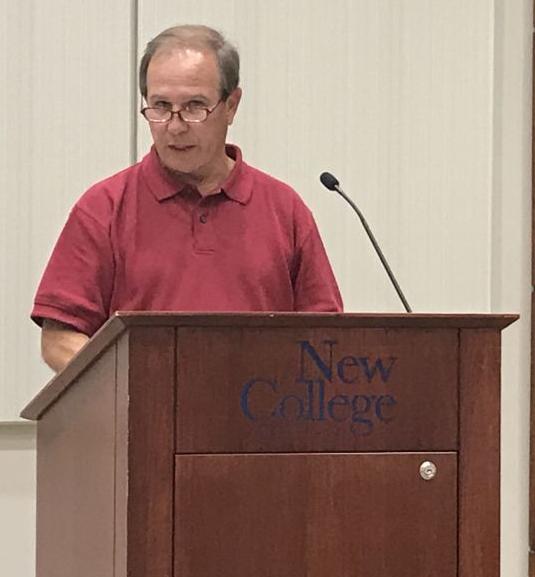 "The knowledge he [Monday] has of city past and city present is par excellence," Martin said.
"The majority of council wanted Eric [Monday] in that position [assistant city manager]. Councilman Turner is the only one to my knowledge who had an issue.
"Eric has done an excellent job for the city. These attacks are uncalled for and a waste of time."
Martin said he wishes the "attacks" would stop and he considers it stirring up issues when there aren't legitimate issues.
"We've got bigger issues on the table, especially with reversion," Martin said, referring to the possibility the city might consider reverting to a town because of financial pressures. "If anybody is in the room, I would definitely want Eric in the room talking about reversion."
How Monday sees it
Monday wrote in an email: "Often in politics, 'I think you have a conflict of interest' really just means 'I don't like you, or what you have to say.' I think that's certainly the case here. Mr. Turner has always been pretty clear he's not a fan of mine."
He said there is no conflict and agrees with the state on this and also cites Bristol, which he said, has had "their city attorney also as their city manager since 2017.
"Mr. Turner's assertion that my city attorney contract was not reviewed is not true. Council hired local attorney Bill Kirby to review it for them, and then-mayor Kimble Reynolds is also an attorney.
"Anyone willing to work with a politician like Mr. Turner — who would fire you at the drop of hat, simply because he doesn't like you — and who did not have a severance provision in their contract, would have to be out of their mind."
Paul Collins is a reporter for the Martinsville Bulletin. Contact him at 276-638-8801, ext. 236.
Get local news delivered to your inbox!
Subscribe to our Daily Headlines newsletter.