The death of a Martinsville man was revealed Friday morning by the Virginia Department of Health.
VDH also reported 50 new cases and three hospitalizations were added as of 5 p.m. Thursday. VDH no longer reports new data on weekends.
There now have been more than 800,000 cases of COVID-19 (801,827) statewide since the pandemic began. There were 4,479 more revealed Friday, matching Tuesday as the highest single-day total since Feb. 6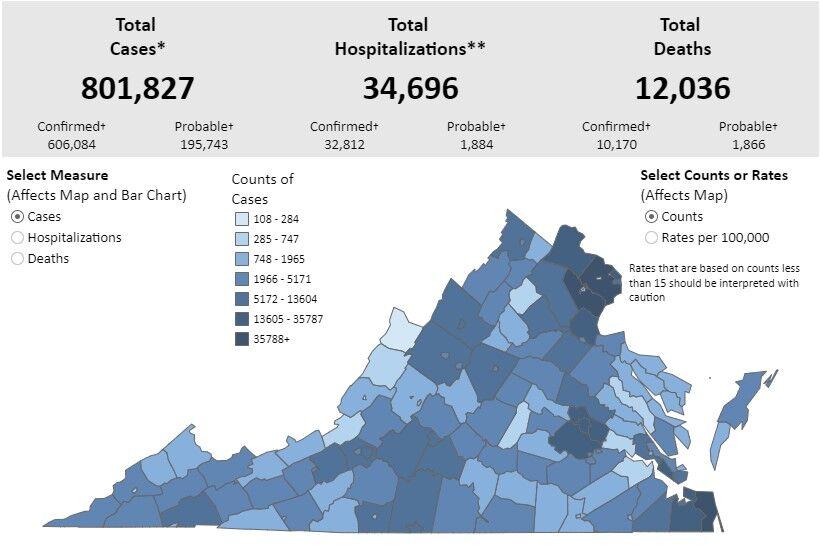 But this death in the health district – one of 26 reported statewide Friday – could have happened at any time in the past weeks or even months. VDH does a diligent review of death certificates and other information before adding to its total.
We always know very little about cases, except all that data are tracked by residence. This is the 82nd resident of Martinsville to have died from the virus, the third in the district this month and the 344th from the district since the pandemic began.
By changes in data, we also can deduce some basic facts. This victim was a Black man between the ages of 50 and 59, only the 31st district resident in that age bracket to have died from the disease caused by the novel coronavirus.
Most deaths in the district have been men, but about 2 out of every 3 is at least 70 years old, and they are predominately white.
The relatively lower number of cases dropped the district's 7-day average to 65, or 47.2 per 100,000 residents. The 14-day total number of new cases per 100K is 707.9.
Henry County had 15 of the new cases, and Franklin County had 14. Patrick County had 6 and Martinsville 5. Patrick County had 2 new hospitalizations, and Martinsville had 1.
School case update
Henry County Public Schools reported Friday there were three new COVID-19 cases last week among staff and 24 among students and that 154 students and staff were under quarantine.
Although the new cases aren't broken down by schools, the ongoing quarantines were concentrated in the higher grades, with 34 at Bassett High School, 24 at Laurel Park Middle School and 21 at Magna Vista HS.
Every school had at least one quarantine, although not every building did. Still, this was a significant improvement from the 49 new cases and 276 quarantined individuals from the prior week.
VDH, meanwhile, reports a new outbreak at Benjamin Franklin Middle School in Franklin County. The outbreak, cited as of Sept. 4, involves nine cases and no deaths.
Patrick County HS on Wednesday reportedly had 34 active cases, but it's unclear why that school isn't listed among outbreaks.
As of Friday morning, VDH reports 2,097 cases in the district among those between the ages of birth and 19 — up by 13 from Thursday — with 1,613 of them in the 10-19 bracket, an increase of 7.
Hospitalizations remained at 14 (with 8 in the 10-19 bracket). Data by age groups aren't broken down by locality.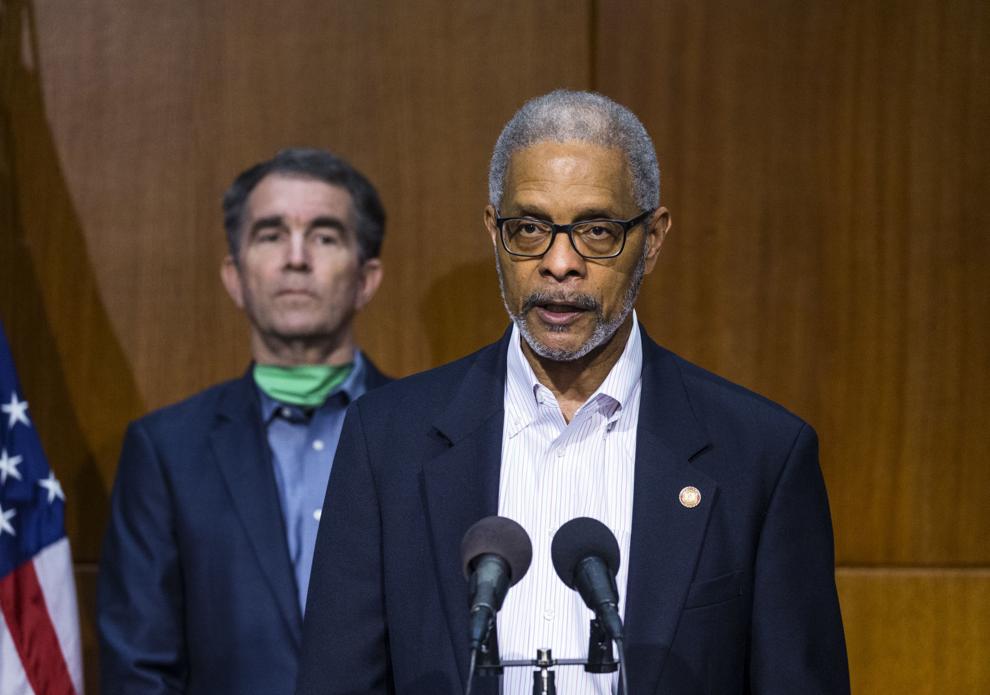 VDH on Friday issued a statement from Health Commissioner M. Norman Oliver in support of the vaccination mandates issued Thursday by President Joe Biden.
"Many Virginia employers from across the economic spectrum have already instituted one of the planks of the president's response to the delta surge: vaccination requirements for their employees," Oliver said in the statement."
He also outlined how VDH has expanded testing and screening opportunities, including one in conjunction with schools. He said more than 30 hospitals and medical centers statewide have obtained monoclonal antibodies from the federal government for COVID-19 use.
Steven Doyle is editor of the Martinsville Bulletin and the Danville Register & Bee. He can be reached at 276-638-8801, ext. 245.