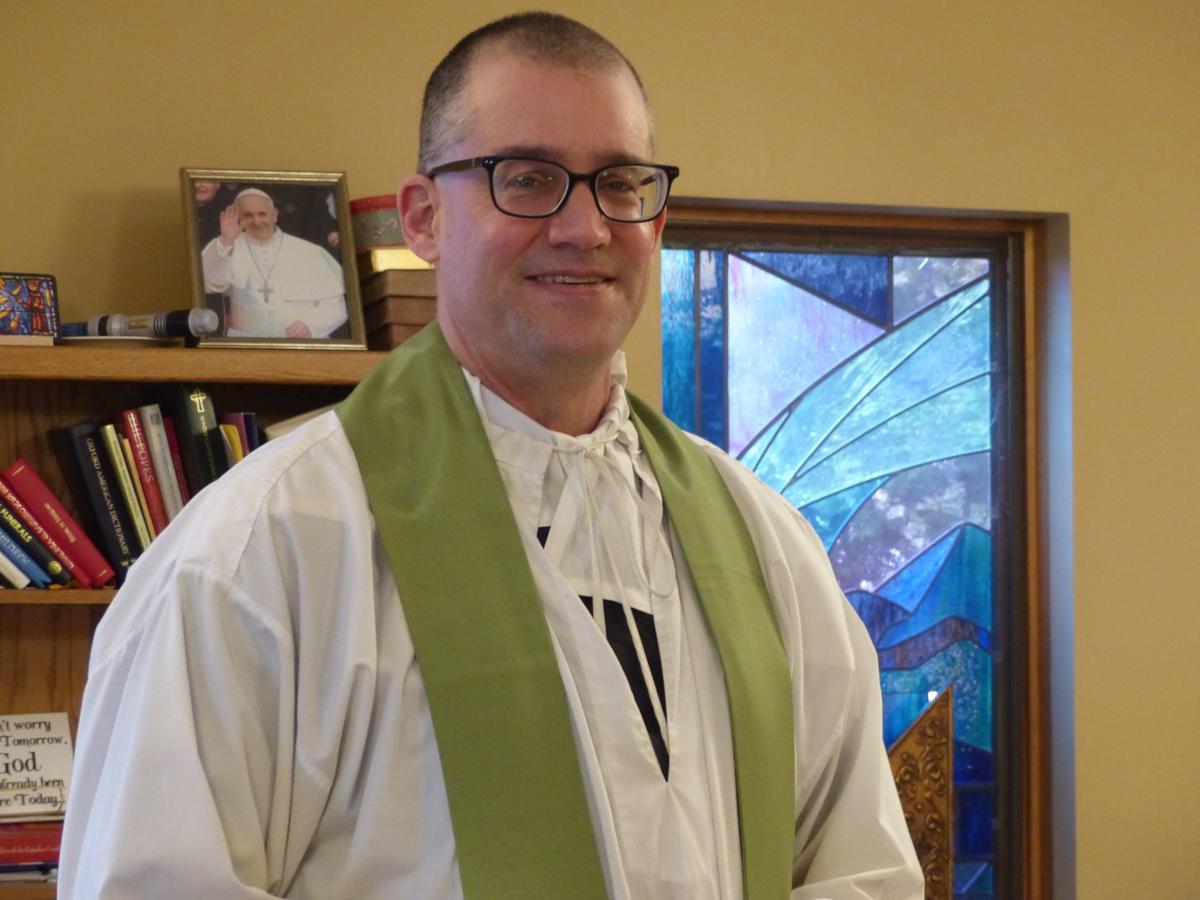 A Martinsville priest has defied his bishop's order to stop communicating online and resumed posting to a blog he made popular with his critical comments of the Catholic hierarchy's handling of its sex abuse crisis.
Father Mark White, the priest of St. Joseph Catholic Church in Martinsville and St. Francis of Assisi Catholic Church in Rocky Mount, in February received an order from Bishop Barry Knestout of the Diocese of Richmond to remove his blog completely and cease his online communication with more than a million visitors under threat of removal as a priest.
White complied initially, but then COVID-19 happened. In response to the pandemic and in keeping with the Gov. Ralph Northam's orders that church assembly not include more than 10 people, Knestout issued a public letter earlier this week closing the doors to "public celebrations of Mass, on Sundays, holy days and weekdays in the Diocese of Richmond." White's parishes in Martinsville and Rocky Mount are assigned to the Richmond Diocese. Even Knestout is finding a need to expand his own use of online communications.
"This weekend, during a private celebration of Mass at the Cathedral of the Sacred Heart and in the midst of our Jubilee year, I will celebrate Mass without a congregation, asking God's grace and forgiveness, consecrating our diocese to the Sacred Heart of Jesus and the Immaculate Heart of Mary," Knestout wrote. "So that you may join me in this moment, it will be streamed live for the faithful."
While Knestout celebrates Mass live online, he has instructed the priests under his purview "to celebrate his daily Mass in private in the church or a chapel."
White thinks if online communication is important enough to be used by Knestout, it should be important enough to be used by his priests. Just before to the governor's restriction and Knestout's letter closing all churches to public celebrations of Mass, White had said, "We have already reached the point where many people will wisely stay home from Mass, and the bishop may yet suspend Masses altogether."
"If the governor counsels against large gatherings...," White said. "Seattle, Santa Fe, Washington, D.C., and Newark have already suspended all Masses for the weekend."
The governor did just as White expected, and so White reached out to Knestout and asked for relief from Knestout's directive. I wrote "to the bishop … with my canonical arguments and asked that, especially considering the imminent need we priests will have to communicate over the internet, he formally remove his threat to remove me if I publish my blog."
White said he received no response from Knestout, so he made the decision to defy Knestout's order, resurrect his popular blog.
"Given all the strains on our parish community life caused by the virus outbreak, I feel duty-bound to use my blog as an avenue of pastoral communication," White said.
Working under the constraints caused by the pandemic, in his letter Knestout encouraged the faithful to "continue with the Church's mission: teaching the faith, celebrating the sacraments as needed in this age, and care for the poor, even as we support the common good and assure the health and well-being of our neighbor." White said he applauded Knestout's recent efforts.
"Bishop has been very busy, trying to make good decisions about how to deal with the virus, so I'm not surprised that he hasn't answered my letter yet," White said. "I'm hoping he acknowledges the soundness of my legal arguments, so that we can put this whole conflict behind us."
Bill Wyatt is a reporter for the Martinsville Bulletin. He can be reached at 276-638-8801, Ext. 236. Follow him @billdwyatt
Bill Wyatt is a reporter for the Martinsville Bulletin. He can be reached at 276-638-8801, Ext. 236. Follow him @billdwyatt