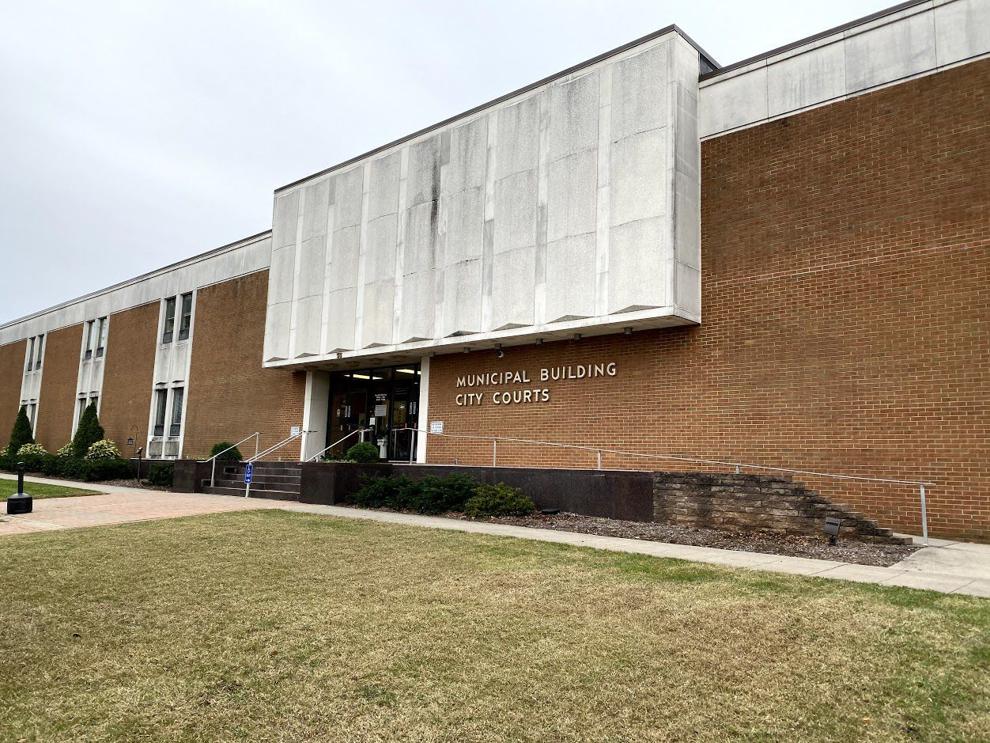 Martinsville officials on Tuesday will present to the public their case for considering a change in status from a city to a town, a process called "reversion."
They will say such a change will repair Martinsville's financial problems. They will say taxes will go down for Martinsville residents, up for Henry County residents, and that services will continue unchanged.
The will put up slides at the meeting showing the city's bleak economic forecast, their limits on generating revenue and some details about annexation and sewer systems and how that could change in the next few years.
Reversion is a state-guided, meticulous process that is not completed overnight. There is evidence to be produced, arguments to be made, a court review to be completed. There even could be lawsuits.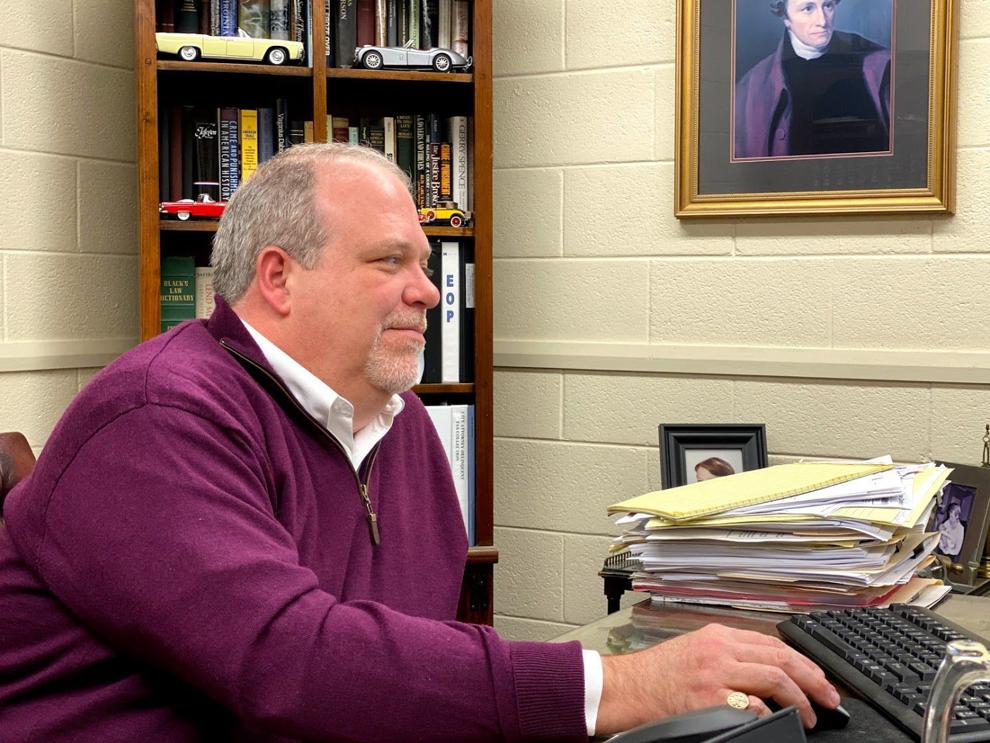 "In 1988, the General Assembly authorized cities with less than 50,000 people to revert to town status as long as the proposed change from city to town status would not substantially impair the ability of the adjoining county in which the town will be located to meet the service needs of its population and the change from city to town status would not result in a substantially inequitable sharing of the resources and liabilities of the town and the county," said Charlie Grymes, a government professor at George Mason University who has studied this issue.
According to a 2014 report by the Commission on Local Government, Martinsville was the fourth most financially distressed independent city in the commonwealth, trailing only Emporia, Buena Vista, and Petersburg and ahead of Covington, Galax, Lynchburg, Franklin, Hopewell and Radford.
"On average the city spends $500,000 to a million more a year than it makes," City Attorney Eric Monday said. "The last figures, from 2012, indicate we would make about $3 million a year as a town. I'm still waiting for the latest report."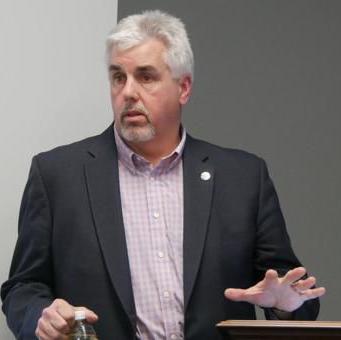 Henry County Administrator Tim Hall said he agrees with how this change would affect county residents.
"We don't crunch the numbers until we have the numbers, and a lot of that will come from the report that the city issues, but generally speaking, I think it's a given that there will be a negative impact on the locality that absorbs the town just because of the shift in services and the obligation to pay for those services," Hall said. "Sometimes the money doesn't come with the service, the service comes alone, so at some point, the county is going to have to figure out how to pay for the additional services it has to provide or absorb. And it's really just a matter of what those numbers are when you get to that point."
This concept isn't new to the city. The city council commissioned a study by three firms of lawyers and accountants in Richmond and Norfolk who in November 2013 estimated savings by the city and costs to the county but did not make a recommendation. City Council failed to act on the matter, so consideration of reversion died.
In recent months the city again has hired outside attorneys and financial consultants to review the issue, but the contents of their report remain a mystery and only have been discussed by council in a recent closed session.
But Monday says those studies show the tax consequence will be a small change for both Martinsville and Henry County residents.
"A nickel less to town residents, a dime more to county residents. We are arguing about nickels and dimes," he said.
"It's not going to be a new enormous windfall for Martinsville or a new enormous tax burden for Henry County. A city resident won't get a dramatic decrease in their tax bill, and a county resident will not have a new gigantic tax burden imposed on them.
"Frankly, were I a county resident, I would be a heck of a lot more concerned about the debt load that the county is taking on with the elementary school [Meadowview Elementary School, $23 million], the [new] jail [$70 million] and possibly a sewer plant."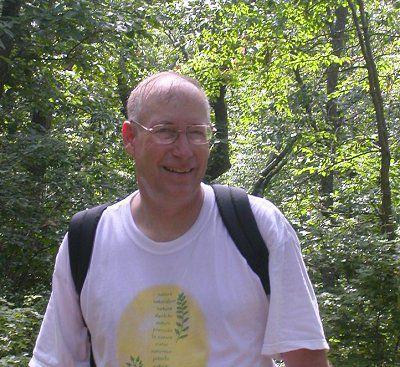 Grymes has taught the "Geography of Virginia" class at George Mason since 1999. He has accumulated more than a thousand pages of research on various issues around Virginia, including the reversion process. His archives address Martinsville and Henry County.
"One threat to counties is the disappearance of independent cities when they shift to 'town' status," Grymes said. "The county gains property tax and sales-tax revenue from the area that used to be an independent city, but the additional costs of providing education and social services to former city residents will exceed the additional tax revenue.
"After World War II, retail businesses migrated from city centers to shopping centers in the suburbs, leaving downtown areas with empty buildings. After businesses moved across the political boundary, retail taxes were collected by counties rather than cities. Vacant land in the cities lost value and generated less property tax revenue.
"At the same time revenue streams were reduced, cities ended up with higher percentages of low-income residents who required more funding for social services. Better highways and easy access to mortgages for veterans spurred the growth of suburbs after World War II. Middle-class residents moved out of cities into new subdivisions in counties, reducing the tax revenue for the cities.
"Federal and state grants and programs financed some of the growing costs, but city officials were squeezed. Not all Virginia cities found a way to grow tax revenue fast enough to meet increasing demands."
When the General Assembly authorized cities to revert, it also created a statewide moratorium on annexation.
"The Grayson Commission took a look at the problem, and it was their suggestion that cities should no longer be allowed to annex," Monday said. "That moratorium remains in effect to this day. Cities cannot annex against counties, but the flip side of that was the reversion statute — what that said was that if the city wanted to cease to be independent and become a town, which in Virginia is subordinate to a county, they can do that and give up their city charter and become a town.
"The big sort of elephant in the room in all of that is the towns in Virginia, because they are subordinate to counties and don't detract from the county's tax base — towns can annex two years after a city becomes a town."
3 others have reverted
Since 1995, three cities have reverted to towns:
South Boston (now a town in Halifax County), in 1995.
Clifton Forge (now a town in Alleghany County), in 2001.
Bedford (now a town in Bedford County), in 2013.
"Every other state in the entire United States — the county is the primary form of local government even if there is a city," Monday said. "Right across the line in North Carolina, you can be in Greensboro city, but you're also in Guilford County at the same time. We're the only one that has stuck with it this way.
"All the other 49 states have, what frankly, is a more modern system of local government."
The full process
City Council could call a public hearing on reversion after Tuesday's meeting and then vote on the matter if they choose to do so.
"When a town votes to revert, nobody can abstain. Every member has to vote up or down," Monday said. "Once that's done, the petition gets filed, the Supreme Court of Virginia appoints a special court that consists of three judges who aren't from around here."
He said the city would have to produce three basic studies: the fiscal impact on the county, the impact on the reverted city as a town and then the effect of a consolidated school system. He said each is prepared in anticipation of litigation. … so three studies.
"One thing that isn't particularly different between regular litigation and reversion litigation," Monday said, "is you don't publicly release all your evidence before you file your lawsuit.
"But we are required to file three of those studies along with the petition, and at that point the Commission on Local Government — which is an appointed body that is created by Virginia to look at local issues, sort of like a mini-trial on local government — the commission looks at all this evidence both presented by us and of course the county, which I would presume would be counter to what we presented."
The commission then would study the issue and present to the 3-judge court a review that states whether the city meets the criteria to revert and suggest areas that should be balanced to have a smooth reversion.
"Basically you don't weigh too heavy a financial burden on one or the other," Monday said. That's pretty loosey-goosey, but I'm tracking the language that's in the code."
Hall told the board of supervisors earlier this year "that process through which the city would become a town and merge with the county — could have a negative impact on the county's budget, and there is really nothing the board could do to stop it.
"As you know if the reversion process starts, even under the best of terms, it is probably a four- to five-year process. If and when it goes in, it will have a negative impact on our revenue, but more importantly it starts the two-year window to annexation [by the town]. Once that starts and once that's in play, it will have an even more severe impact."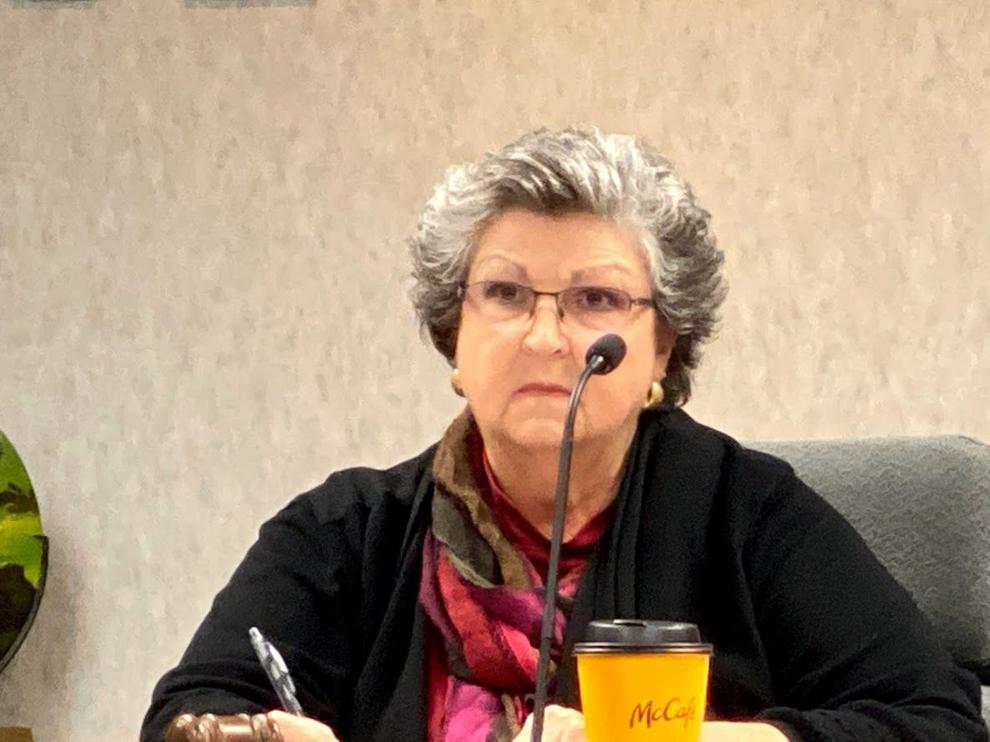 But Martinsville Mayor Kathy Lawson said that the process from council vote to decision by the three judges would be about two years.
"That's what we've been led to believe, but it all depends on negotiating," Lawson said. "Over the past two years we've heard visitations from Bedford, Allegheny/Covington, and also the folks from South Boston about their experience and when they reverted.
"Of course, South Boston was an absolute nightmare, extremely expensive, whereas Bedford and Allegheny/Covington sat down to the table and were able to work it out."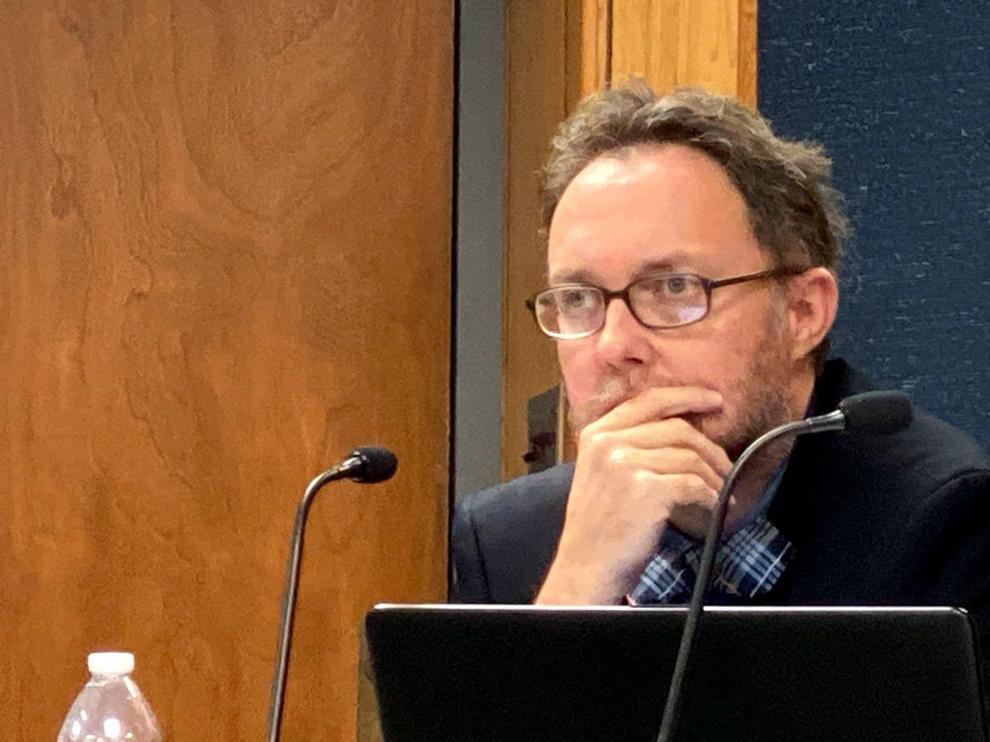 Council member Jim Woods says the county should pay attention and listen to the city council.
"Henry County says, 'We're going to take on debt service of the town of Martinsville,'" Wood said. "No — if you look at the information, the debt service remains with the town of Martinsville. After having heard the presentation in closed session that the citizens are going to hear [Tuesday], we got to talk amongst ourselves.
"There's duplication of services we need to look at. … If that means reversion, then by all means let's do it. I'm saying everything is on the table.
"The last thing we need to do is pay inordinate legal fees because we as neighbors can't sit down at the table and talk. Our fates are inextricably tied. They [Henry County] just need to cut the attitude."
Monday said he agrees with Lawson and Woods.
"We really need to talk to the county, always have. For all the shouting and screaming and foot-stomping, if the city wants to revert, then it's going to be able to revert," he said. "To me, it makes no sense to spend millions of taxpayers' dollars to try to prevent the inevitable, when we could sit down in a room between adults … and come up with a common-sense solution.
"It is a little nuts that there are four governmental entities — and that's two governments and two school systems — that each buy their own copy paper and toner and paper clips and toilet paper. There's stuff down at that level that just doesn't make sense."
Said Hall: "I'm not going to respond to anything Mr. Monday has said."
Bill Wyatt is a reporter for the Martinsville Bulletin. He can be reached at 276-638-8801, Ext. 236. Follow him @billdwyatt
Bill Wyatt is a reporter for the Martinsville Bulletin. He can be reached at 276-638-8801, Ext. 236. Follow him @billdwyatt