With COVID-19 surging again across the region, the city of Martinsville has announced a new process for firmer decisions about which patients ambulances will transport to emergency rooms.
The city revealed this plan in a release on Wednesday, but it matches a practice officials at Sovah Health had announced earlier this summer for its emergency rooms in Martinsville and Danville, in which ambulances carrying some patients were diverted to other facilities because of crowding caused by COVID-19.
Sovah officials again this week expressed a dire picture in its hospitals as cases and deaths in the West Piedmont Health District – Henry, Patrick and Franklin counties and the city of Martinsville – continue to rise, and the illnesses continue to be more severe as the delta variant spreads cases mostly among the unvaccinated.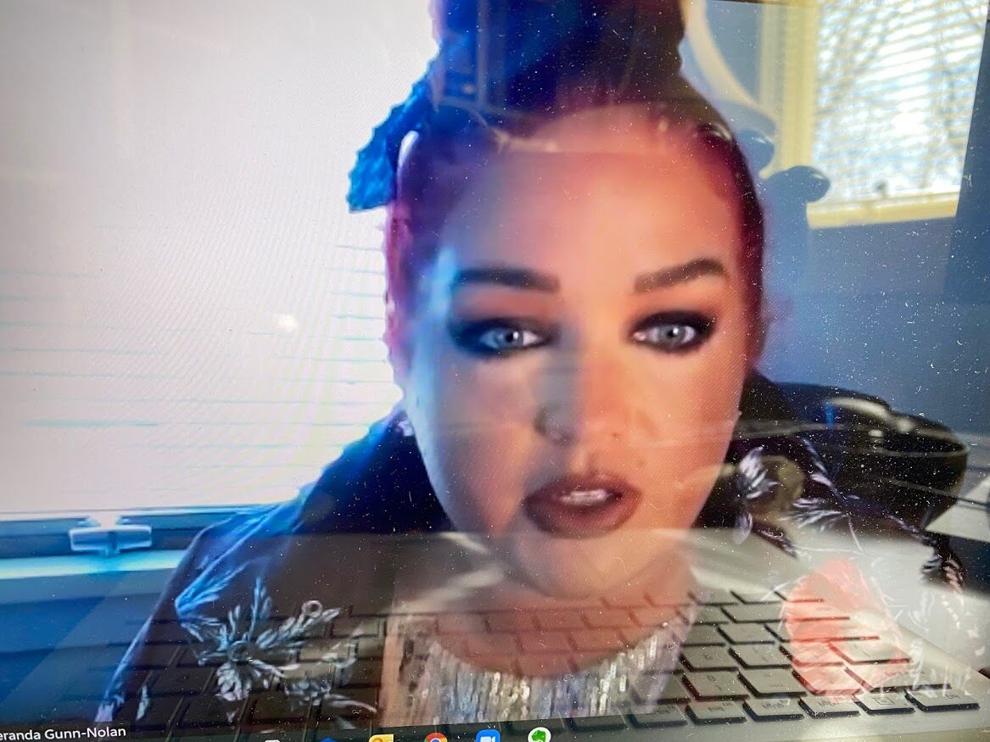 Dr. Sheranda Gunn-Nolan, Sovah's chief medical officer, had released a video report on Tuesday that stated in very serious tones the increasing number of patients, staffing shortages that apparently are being affected by how the public is interacting with staff and the severity of cases of COVID-19.
She followed that up Wednesday with a statement, in a response to questions from the Bulletin, that was provided by Sovah spokesperson Hailey Fowlkes.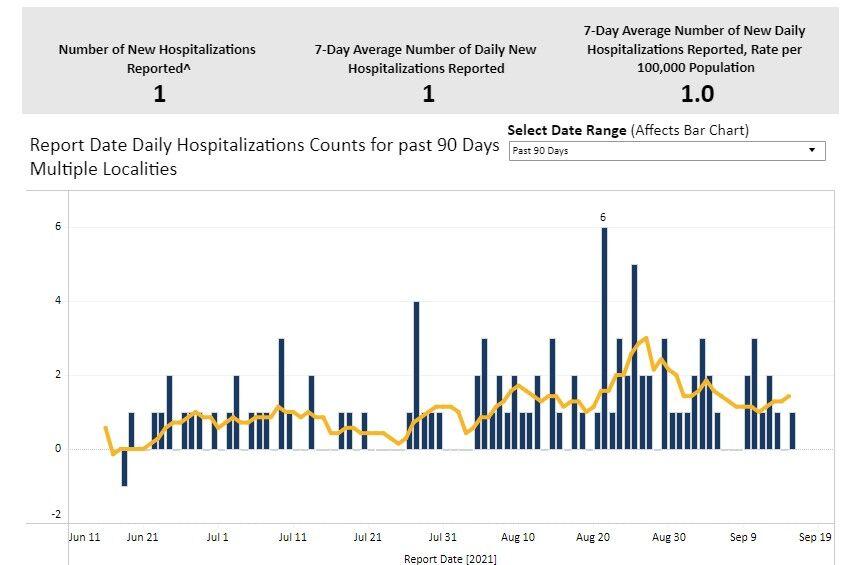 "In general, our patients are much sicker (higher acuity) than the patients we were seeing a year ago," Gunn-Nolan said. "On average, these patients are younger in age and are more likely to progress to ICU level care—and faster.
"Out of the 49 COVID-19 patients we are treating today on both campuses, 17 are currently requiring intensive care."
Fowlkes, in addressing a follow-up question, said Sovah is seeing "more fatalities from COVID-19 in this surge."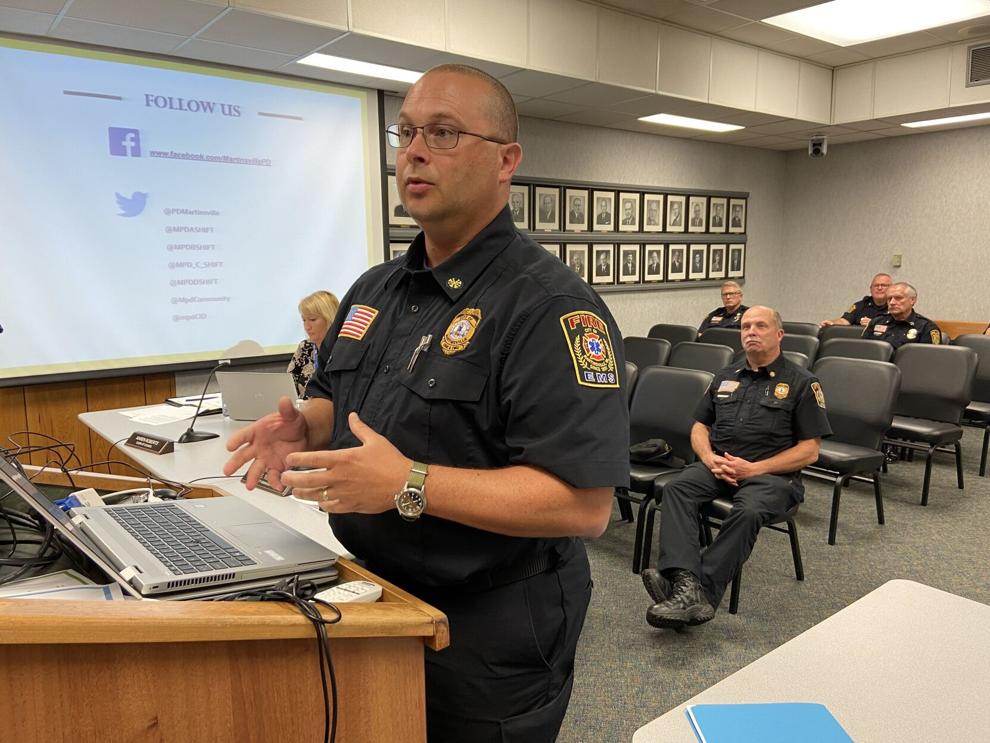 The 7-day average for new cases in the health district is 51 – which is down from as high as 78 last week – but about a third of those cases daily have been children 19 and younger, with cases impacting schools. There was a new hospitalized child just last week.
There also were two more deaths from the virus in the district reported Wednesday by the Virginia Department of Health.
After having recorded only 17 deaths in June, July and August combined, the health district has added 11 more as of 5 p.m. Tuesday. Henry County and Martinsville have accounted for seven of those.
The data show that more of the casualties in the recent surge have been people in their 50s and 60s as opposed to 70 and older.
Since the pandemic began in March 2020, the health district has seen 14,362 cases of COVID-19 – about 1 infection out of 10.5 residents – with 945 hospitalizations and 352 deaths.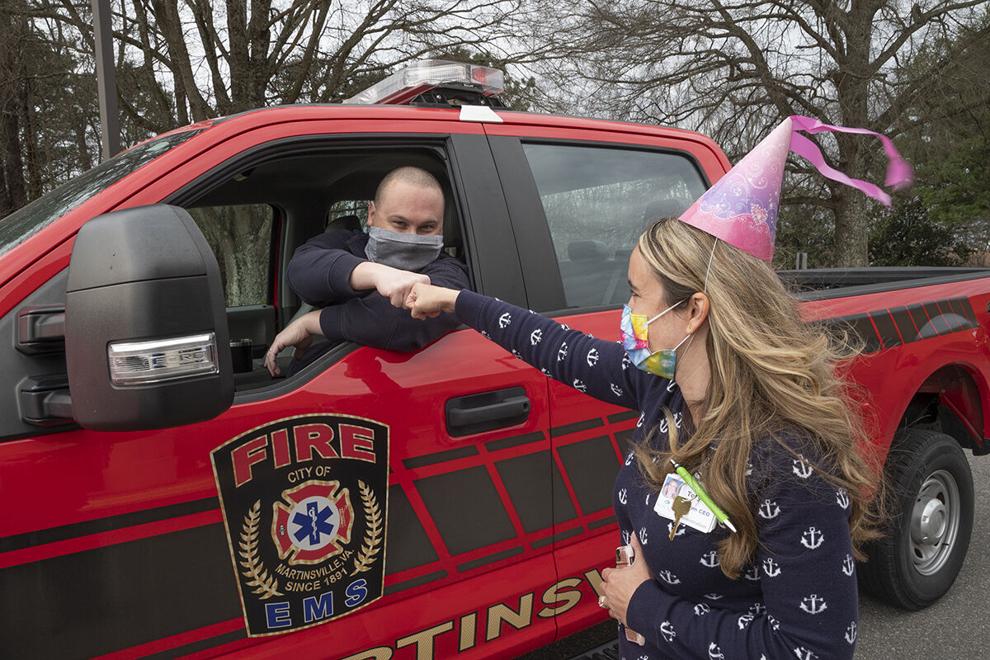 City's approach
"Due to current conditions affecting local hospital's staffing and capacity within this region, patients not meeting the criteria for ambulance transport to an emergency room will be advised to see their primary care provider or be seen at an urgent care," the city's release said. "Hospitals are operating at disaster levels, and there is limited bed capacity available.
"In addition, most of our hospital emergency departments are holding critical patients, which require significant emergency department space and resources that are no longer available to the emergency department."
Sovah last month said it would divert ambulances because its ERs were being so swamped. Gunn-Nolan said in her video report that the hospital's staff was under extreme pressure.
Neither Martinsville Fire Department Chief Ted Anderson nor Deputy Chief Kris Shrader responded immediately to phone messages seeking additional information.
In an effort to match patient transport needs with available resources, the Martinsville EMS system is making changes to ensure that patients get the appropriate care.
The city said that patients with "emergent medical conditions are being given transport priority while patients experiencing non-emergency/non-life threatening/non-critical medical issues are provided with appropriate guidance."
Calling 911 remains the correct approach for those who feel there are experiencing a medical emergency, the release said, but EMS staff will assess the situation and help direct the patient to the level of treatment – doctor, clinic, telehealth or ER – that is appropriate.
In July City Council had approved an agreement between Sovah Health-Martinsville and Martinsville Fire & EMS for the provision of non-emergency ambulance transportation services, in which the city became because the preferred provider of Sovah Health for transporting discharged patients, too.
Vaccine promotion
Meanwhile, the Virginia Hospital & Healthcare Association launched a vaccination outreach campaign, with videos and data being introduced across social media platforms.
VDH reports that 66.6% of residents statewide (or 77.8% of adults) have had at least one dose of Pfizer or Moderna vaccines, and 58.1% (or 69.3% of seniors) have had the second dose of those vaccines or one of Johnson & Johnson to be fully vaccinated.
Those figures obviously lag dramatically among those younger than 18 and particularly among residents of the West Piedmont Health District, where 46.2% have had at least one shot, and 40.8% are fully vaccinated.
Perhaps more troubling is that daily vaccination rates in the district are about 230 in September, which is less than the 243 recorded in August.
VDH announced Thursday a series of free testing clinics that will staged each Friday afternoon at the health department in Martinsville.
VDH officials have suggested that infection rates actually are much higher than are being reported because not all infected people are being tested.
Steven Doyle is editor of the Martinsville Bulletin and the Danville Register & Bee. He can be reached at 276-638-8801, ext. 245.