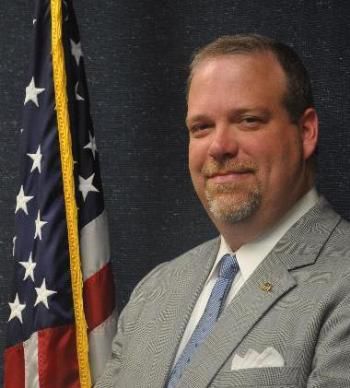 Martinsville City Attorney Eric Monday has withdrawn from consideration by the General Assembly for a judgeship in the 21st Judicial District.
He made his announcement Thursday in a statement he mailed to the Bulletin.
Del. Les Adams (R-Chatham), chairman of the House subcommittee that oversees judicial appointments, wrote in an email Tuesday that Monday, district Judge Marcus Brinks, and attorneys Kimberly Belongia and Jimmy McGarry were interviewed and determined capable to fill three openings for judge.
Three positions will be open following two retirements and the creation of a new seat in District Court. All four individuals were poised to be approved by the General Assembly.
In his statement, Monday cited what he termed "a well-organized campaign" to "attack my character." Monday had been rated as "unqualified" to serve by the majority of members of the bar associations in Martinsville/Henry County and Patrick County.
"For the last two weeks there has been a well-organized campaign by people grinding very rusty, old axes, to attack my character, professional reputation and competency to be a judge. This campaign was also designed to tarnish my 'legitimacy,' in the event that I was actually selected. It is apparent to me that this campaign has at least partially succeeded.
"As we all saw so vividly last Fall in Washington DC, judges are increasingly being dragged into the political arena. I am horrified by this. Our courts cannot become just another extension of politics as usual, particularly when it's the search-and-destroy politics of today's America. People have to be assured that the person sitting there in judgment of them is fair and impartial. Turning the process into a circus will ultimately end in no one trusting our courts, which is the situation in many third-world countries.
"The campaign against me has now reached the point where I believe my selection as a judge could become a partisan political issue in Richmond, which would not be a good thing for our system of justice. Heaven knows our poor Commonwealth has enough on its plate politically at the moment.
Further, personally – I have no desire to continue to subject either me or my family to these attacks.
"Therefore this (Thursday) morning I notified our legislative delegation that I was withdrawing my name from consideration for this judgeship.
"To Senator Stanley and Delegates Adams, Poindexter and Marshall—thank you for your confidence in me and for your service as outstanding citizen legislators and leaders for our region. You have a profoundly unpleasant job.
"To the many friends who have supported me and our family through this— I thank God every day for the blessing of your friendship.