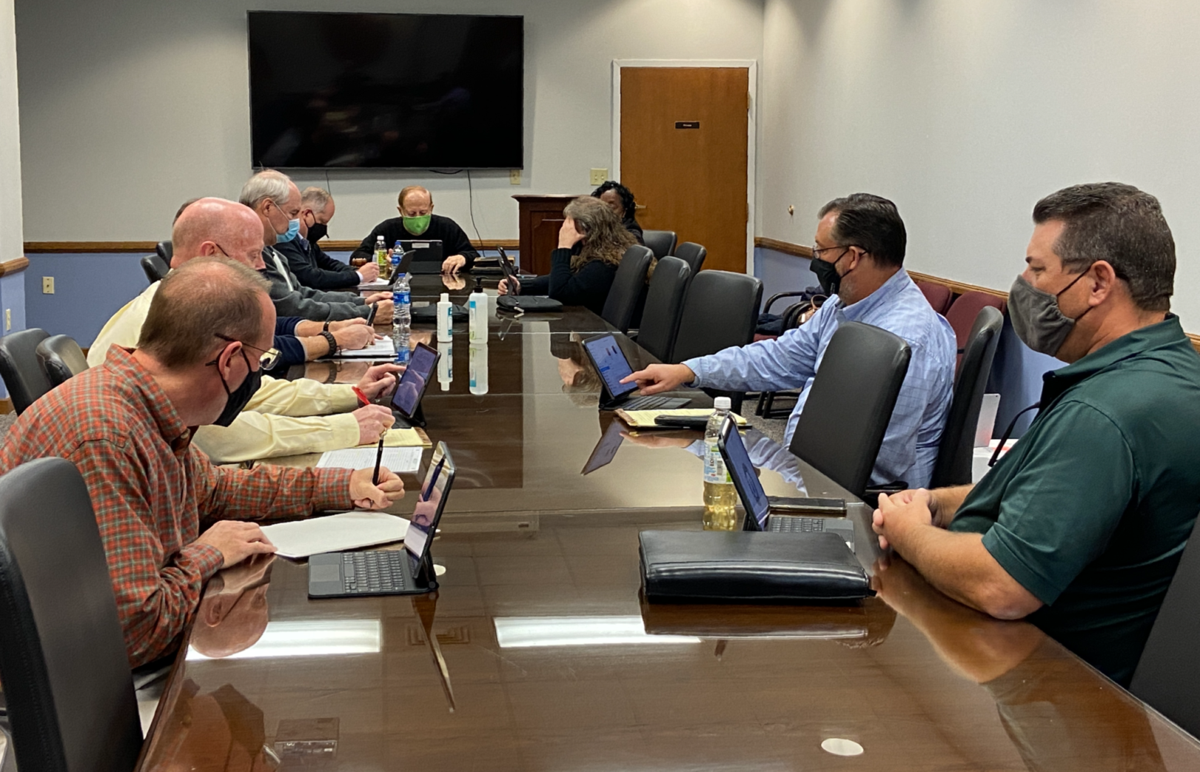 A primary water line serving the Bassett Forks area of Henry County that has been the source of leaks described by Public Service Authority (PSA) officials as "considerable" will soon be repaired.
The problem has worsened in the past two years and finally developed to the point that the Henry County PSA staff recommended to PSA board members that money be allocated to fix it.
C.W. Cauley & Sons estimated the cost of repairs would be $368,000 so the board appropriated $250,000 from the general fund to combine with capital improvement funds to meet the amount necessary to pay for the project.
Repairs are expected to be complete in about 45 days.
Other matters addressed during the latest PSA board meeting:
Preventative maintenance work is being done on Ferndale Drive, Beaver Ridge Road, Hilltop Drive, Beaver Hills Club Drive, Pioneer Trail, Daniels Creek Road, First Street, Sunset Road, Hawthorne Court, Tenth Street, Fairystone Park Highway, Reed Creek Drive,Ridge View Lane Ellsworth Court Edgewood Sewer Lift Station, Wren Court and Meadowbrook Lane.
Repairs of minor water leaks are being done along Hilltop Drive, Chestnut Street, Reed Stone Street, Virginia Avenue near Bassett Forks, Southland Drive, Lakewood Trail, Robin Road, A.L. Philpott Highway, Beaver Ridge Road, Chatmoss Court, Axton Road, Stephenson Street, Blue Ridge Yacht Club Road, Eliza Reamy Avenue, Dyer Street, Fairystone Park Highway, Fairview Drive, Greensboro Road and Plantation Drive.
A preliminary design of John Redd Boulevard is underway and should be ready for review in the next 45 days.
A report was given on updates of engineering work being done in Fieldale and the Patriot Centre.
A Preston Road water line extension project has been advertised for bids, and a good number of contractors were reported to have attended the pre-bid meeting.
An Elf Trail water line and tank project will go to bid as soon as DEQ and VDOT permits are obtained. About 50% of the residents along the new water line route indicated they would like to connect to the line once it becomes available.
A study has been completed to determine to what degree any improvements would benefit the PSA water quality in the Sandy Level area. The results showed some water quality improvement reducing the need for daily flushing. Doing so is expected to reduce water quality leaving the Axton water storage tank and water now being sent to Pittsylvania County. No decisions were made while the staff continues to evaluate the results of the study.
Water plant painting at Philpott is finished, and new flooring is about 85% complete.
Bill Wyatt is a reporter for the Martinsville Bulletin. He can be reached at 276-638-8801, Ext. 2360. Follow him @billdwyatt.