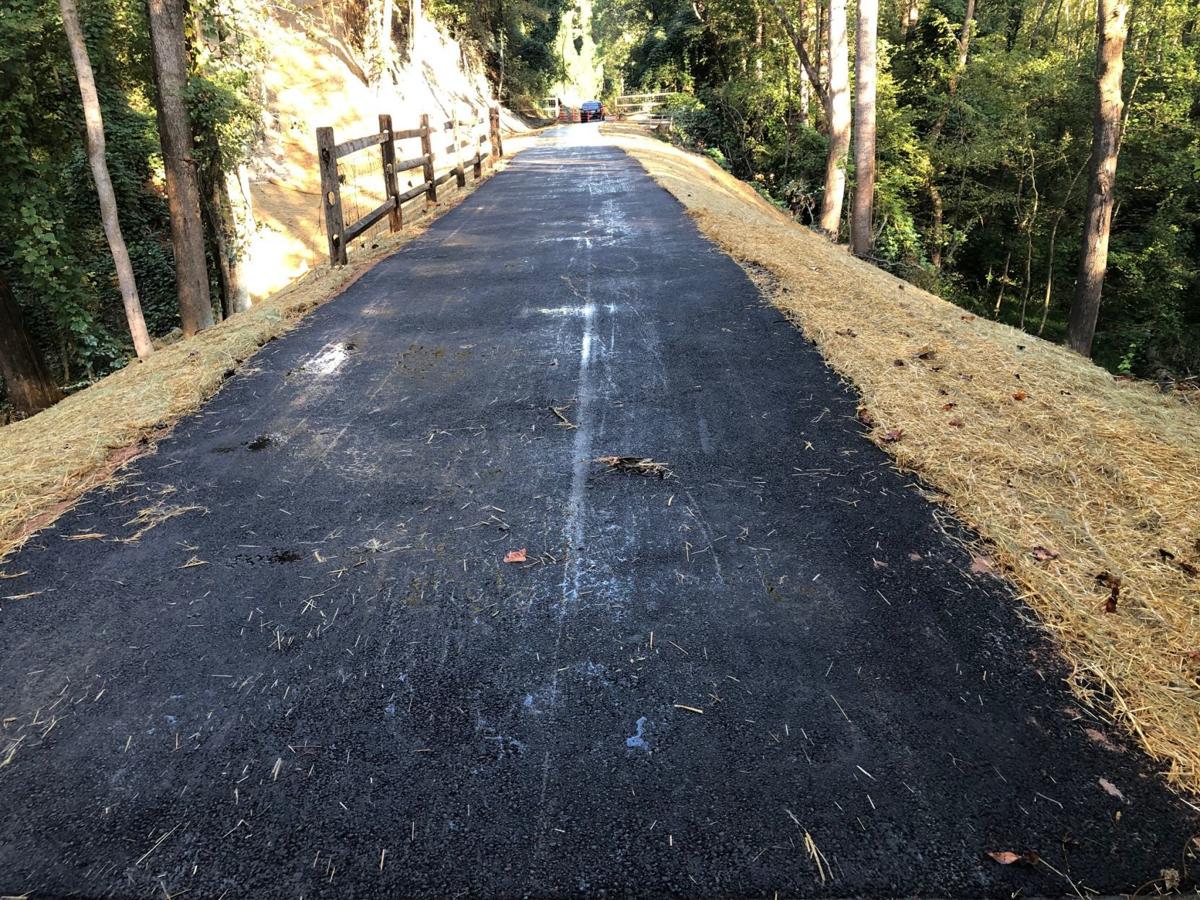 A section of the Dick & Willie Trail in Henry County that had been impassable for the past few months is open again.
Rain associated with Hurricane Florence drenched Martinsville-Henry County last fall and created erosion that damaged a portion of the trail.
A stretch between the Liberty Street trailhead and the Doyle Street trailhead, near the back of the Clock Tower property in Martinsville, buckled because of damage to a water conveyance pipe underneath.
But that section now is officially back in service. Repairs, funded in part by the Federal Emergency Management Agency because of the hurricane-related impacts, are complete.
"We are excited to have this trail section repaired, and I know the community is too," Henry County Administrator Tim Hall stated in a release announcing its reopening. "Some of our residents were already using the new section before we even finished the repairs.
"While we certainly don't encourage that, we understand that the community and our visitors love the Dick and Willie Trail, and they are eager to get back on it."
The repaired section will need an additional layer of sealing within the next two weeks, which will necessitate brief closure, which county officials will announce.
Another piece of good news for trail fans: Section 6B, the newest piece of Dick & Willie, stretching from Spruce Street to the Smith River Sports Complex, also is on target to open this month.
County officials will announce that date.
Get local news delivered to your inbox!
Subscribe to our Daily Headlines newsletter.