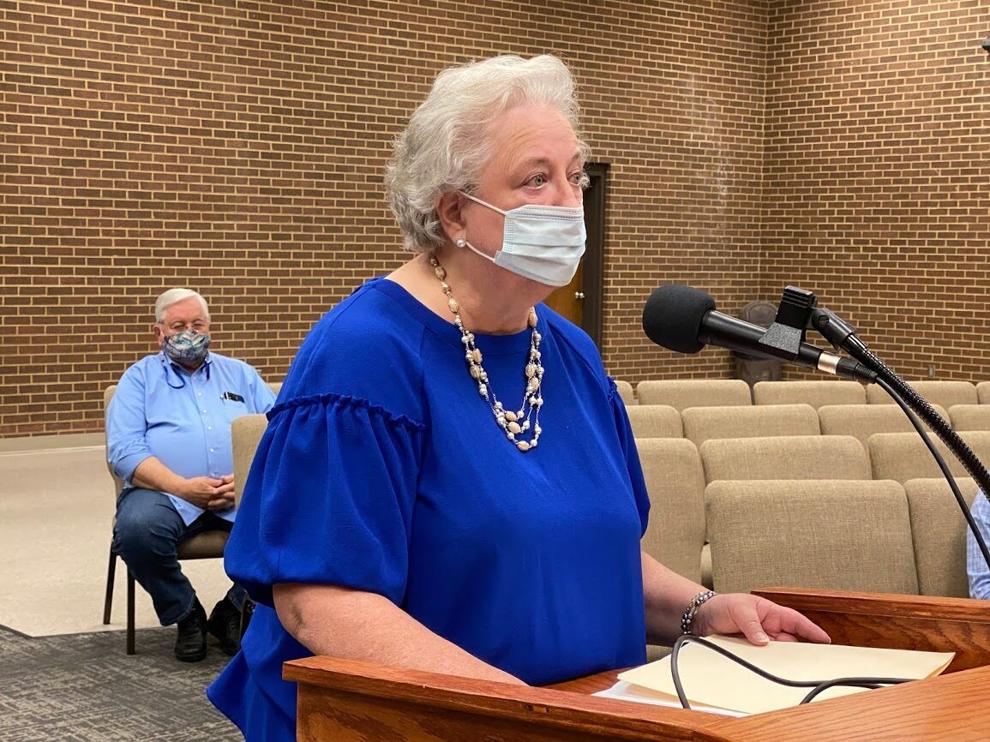 When six public hearings ended Tuesday night with only two people speaking, Henry County Administrator Tim Hall had been scolded by one of them — a former teacher.
There were 28 people in attendance at the Henry County Administration building, but when Board of Supervisors Chair Jim Adams asked for a show of hands from anyone wishing to speak regarding the total county's budget for 2021-22, Dorothy Carter, a resident of the Reed Creek District, walked up to the podium and accused Hall of manipulating the numbers in order to balance the county's 2021-22 budget.
At issue is $2.5 million from a new 1% sales tax earmarked for the schools that Henry County voters approved in November.
"The Martinsville Bulletin quoted Tim Hall Oct. 17, saying, 'The citizens of Henry County have a chance to raise significant money for renovations or new construction for our school system … the county's goal is that our citizens know about the opportunity to help our school system with improved or new facilities,'" Carter said. "Notice that Hall said the money would be used for 'improved or new facilities,' not already constructed projects.
"But now, like the true manipulator he is, he plans to balance the county's $2.5 million shortfall by taking from the fund designated for 'improved or new facilities.'"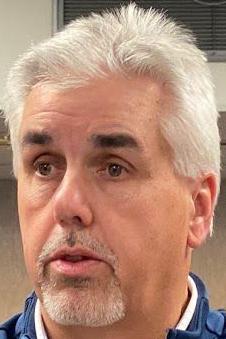 Hall said the projected revenue from the new sales tax is $5 million, and Carter accused him of misusing half of it.
"Mr. Hall, we did not vote for a 1% increase to pay off former debt," Carter said. "While we listen to Hall's whining about the cost of schools and reversion, he fails to mention that the county will receive a great deal of CARES Act money again this summer."
Carter pointed to a previous occasion during the 2016-17 budget when she accused Hall of attempting to misuse about $600,000.
"It appears you were trying to take the school's savings to pay debt service already promised by the county budget instead of allowing Henry County Public Schools to make needed repairs," Carter said. "You did relent … but the next year you discouraged savings and made an agreement that the schools could keep the first $500,000 in savings while the county clawed back the next $500,000.
"Now you are clawing into the 1% tax. When will it end?"
Neither Hall nor any of the members of the board addressed Carter directly, but Iriswood District Supervisor David Martin, a former schools superintendent, asked Hall if he had consulted with state and legal officials regarding his intended use of part of the money generated through the new tax.
Hall said that he had and was assured the planned use as presented in the budget was legal and proper.
Said Carter: "I call on you to do what the citizens of Henry County voted for and let that entire $5 million go toward what you promised—improved or new facilities."
In other matters, the board: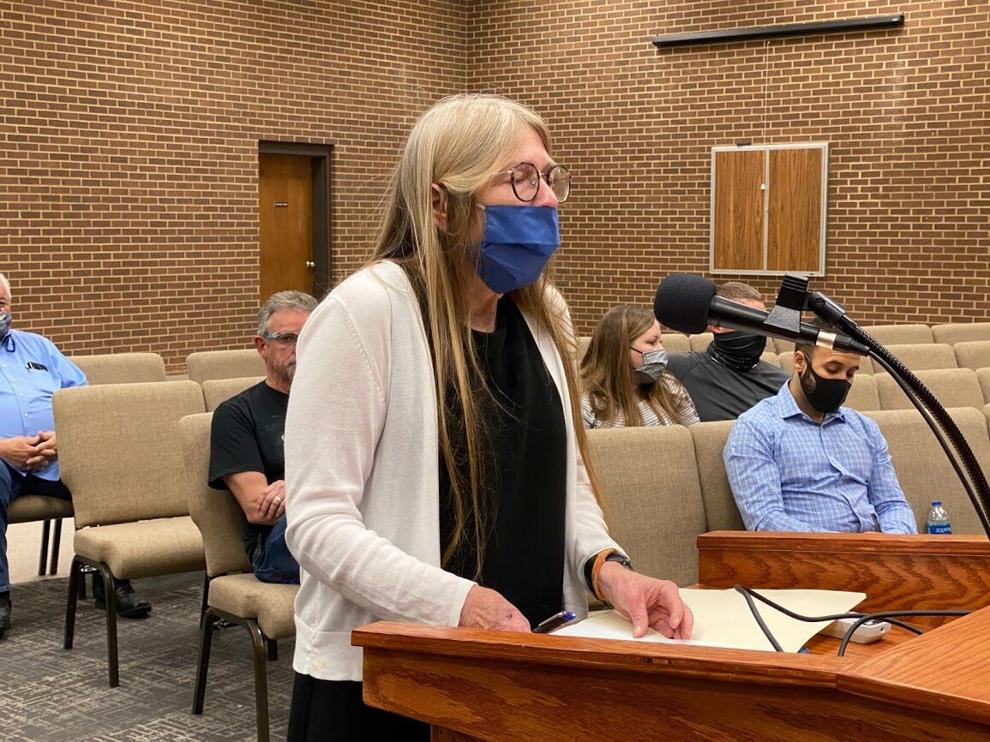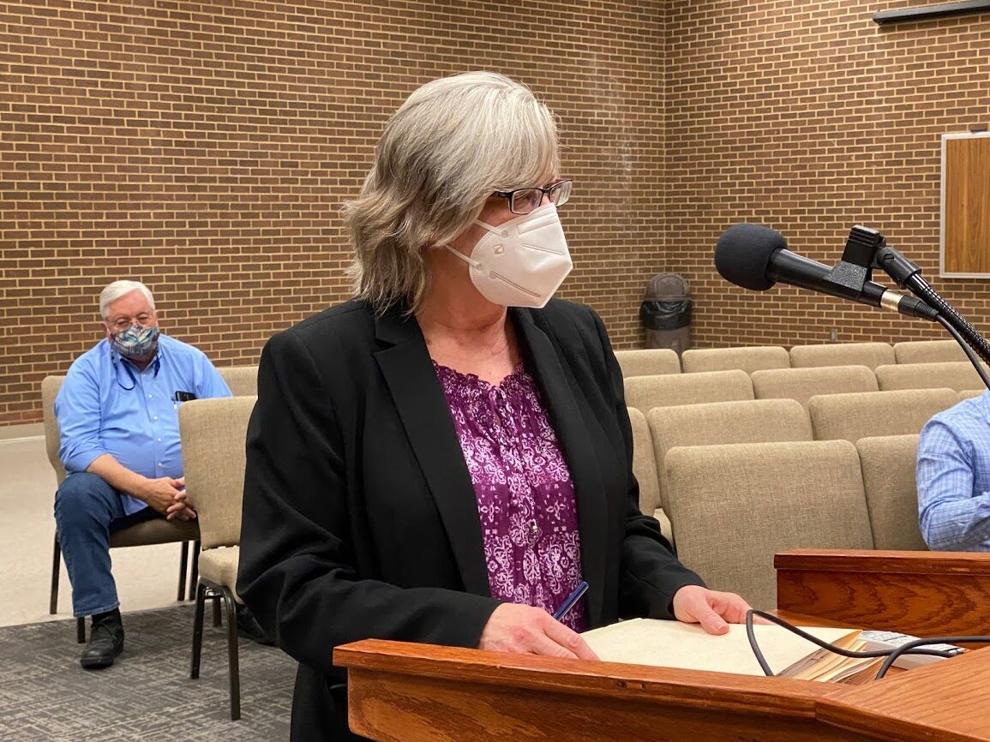 Heard from Lisa Hughes, resident engineer for the Virginia Department of Transportation, regarding a virtual presentation at 4 p.m. May 5 related to the county's 6-year road plan, an improvement included in VDOT's plans to the intersection of Dyer Street at U.S. 220, and plans to begin mowing next week along U.S. 220 and U.S. 58.
Voted to approve an application from Jared, Rebecca and Charles Harris to rezone four lots totaling about 24 acres in Ridgeway from industrial to agricultural so Jared and Rebecca Harris can build a home on the property and live there.
Voted to approve an application from Mathew Kendall to rezone two lots in Axton totaling almost 10 acres from agricultural to industrial for the purpose of constructing a building on the property to be used for the manufacturing and sale of metal roofing.
Voted to approve moving the Irisburg voting precinct (No. 303) from Freedom Baptist Church on Irisburg Road to the Galilean House of Worship on A.L. Philpott Highway and the Fieldale precinct (No. 201) from Rangeley Ruritan Club to Victory Baptist Church on Dillon's Fork Road.
Heard a request from Sandra Haley of the Public Defender's Office that the Board of Supervisors consider including a supplement to her office in future budgets similar to supplements received by some of the 26 other field offices throughout the state. Haley told the board there was a significant pay disparity between the Commonwealth Attorney's Offices and the Public Defender's Offices, and a supplement would help create equity and fairness in pay. "We have no negotiating power regarding our payment structure," said Haley.
Approved a community development block grant application requesting $400,000 to help provide services for senior citizens during the coronavirus pandemic. The county will work in collaboration with the West Piedmont Planning District Commission and the Southern Area on Aging to provide restaurant meals and fresh produce to low-to-moderate income senior citizens and provide baby and toddler care supplies to low-to-moderate income families.
Bill Wyatt is a reporter for the Martinsville Bulletin. He can be reached at 276-638-8801, Ext. 236. Follow him @billdwyatt.