Two sites have opened in the region to handle patients referred by physicians to be tested for the COVID-19 virus.
One is in Eden, N.C., run by University of North Carolina Health Care, and the other is in Brosville, run by Sovah Health, Dr. Mark Mahoney of Martinsville said Friday.
"We are not actively promoting the clinic and its testing, as it is not open to the public, and patients must have a provider referral," Sovah Health spokesperson Kelly Fitzgerald wrote in an email about the Brosville site. "Due to a limited supply of resources at this time, testing is limited, and we are experiencing longer turnaround times for results."
UNC Physicians Network set up its Respiratory Diagnostic Clinic in Eden on March 13, UNC spokesperson Myra Barnhardt wrote by email.
"This RDC is a key strategy to ensure the right patients are tested and provided care outside of our ambulatory clinics, EDs and hospitals," Barnhardt wrote.
Additionally, on March 17 UNC Virtual Care began offering medical care over telephone or video, which allows patients to interact directly with nurses or doctors without leaving home.
"Patients who visit one of the RDCs and are tested for COVID-19 or other respiratory illnesses are then offered to have ongoing interaction, at home by telephone, with a team of qualified nurses for support and to assess their symptoms while quarantined at home," Barnhardt said.
She said UNC Rockingham Health Care uses several testing labs, and testing times can vary.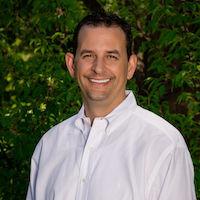 Mahoney, who runs Mahoney Family Practice in Martinsville, said as of Friday his office has tested seven people for COVID-19. Six came back as negative, and one awaits results.
Mahoney said Lab Corps gave his office about 30 test swabs. When a patient with concerns about COVID-19 comes in, first that patient is asked about travel or known exposure, and then given a test for flu. If that comes back negative – results only take 10 minutes – then a respiratory panel is taken. Those results come back in 3 to 5 days.
If that turns out negative, too, then the swab is taken to test for COVID-19, which physicians have said lately takes 5 to 7 days for an answer.
"That's what the health department, the hospital, the CDC [Centers for Disease Control and Prevention] tell us now," Mahoney said of the process.
He said he learned about the two testing sites on Friday from Privia Medical Group, a multi-specialty medical group of independent physicians, to which Dr. John Favero's Martinsville Family Medicine also belongs.
The group is only for the health care provider, not the patient, who can make arrangements for testing at the sites, he said. "If we determine they need to be screened, the patient shows up for an appointment or calls a hotline."
He said he didn't know if the Brosville clinic was running yet by Friday.
He said two or three patients called on Friday with concerns about COVID-19. One was tested positive in his office for the flu. Another was referred to the Eden test site for the COVID-10 test.
In short supply
Meanwhile, Mahoney said, he and his office staff have goggles and face masks – not from a medical supply company, which say that none are available, but rather both from Lowe's Home Improvement Center and "from a neighbor who's a little bit of a survivalist."
His staff members also are using gloves and keeping his practice well cleaned, and they are "doing a lot of virtual [over the internet] visits to keep people at home," he said.
Dr. Makunda Abdul-Mbacke, the founding physician of Piedmont Preferred Women's Health Care in Ridgeway, said she has given one test for COVID-19 and that she doesn't want to give any more, because of the dangers of exposing the people in her office to the sickness.
Her office did not order tests kits initially, she said, so when a patient came in needing one, she had to ask another doctor for one. She sent that test to Lab Corps on Tuesday or Wednesday and had not received a response by Friday, she said, adding that "it supposedly takes 5 to 7 days" to get results.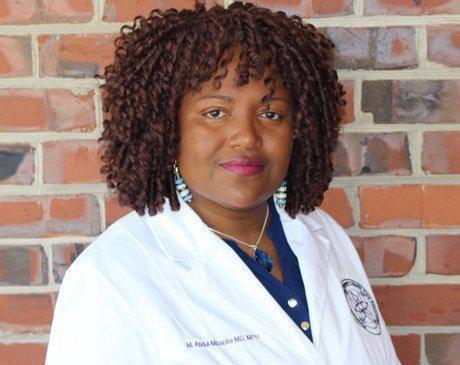 Abdul-Mbacke was on a conference call Thursday night with doctors from China and Italy, who told her that their test results come back in a day, "so I really don't know what the problem is" here, she said. "It's definitely an impediment to being able to provide the best care."
Her patient who needed the test works for a company that has an employee under investigation for potentially having COVID-19, she said. Mbacke's patient was out of work and required to have a clean bill of health before returning to work.
Her patient was not provided any information on the person who it was thought could have COVID-19, so she couldn't even guess if she had been around that person or not, Mbacke said.
Mahoney and Mbacke said they can't buy the masks they need and normally use, the N95, right now.
An N95 respirator is somewhat oval, covering over the nose and mouth, with a metal band above the nose that can be squeezed tighter over the nose shape. This device fits tightly around the face and filters out at least 95% of airborne particles both large and small, according to the CDC.
A surgical mask is more rectangular, folded accordion-style. It is loose-fitting, without a seal, and leakage occurs around the edges when the user inhales.
"If I had open access to N95 masks, I would have them for my employees and myself," Mbacke said. "You can't find them. In the hospital, only if someone is under investigation [for COVID-19] would they provide N95 masks."
Instead, she wears a surgical mask, while delivering babies and during all encounters, she said. She only goes without a mask now in the car or at home with her family. She said she had recommended to Sovah Health that the hospital open a separate testing site to offer separation and protections for patients who must see doctors or are hospitalized for other reasons.
"That's the way China and other places have controlled it, by having the COVID-19 people separate from the regular people," she said.
She said the government 10 years ago handled the H1N1 concerns much more efficiently than it is handling the COVID-19 crisis now: "[President Barack] Obama and the government sent out packs of tests. My office got 20 or 30 packs. It was free, so I tested for free – but that was a different system," she said.
Meanwhile, the FDA has granted emergency approval for a COVID-19 test by the medical device company Abbott – the test results come within 15 minutes. The company plans to supply 50,000 tests a day starting April 1, John Frels, vice president of research and development at Abbott Diagnostics, told Bloomberg.
'At greatest risk'
Paula Plaster Wood is a nurse practitioner who works in urgent care. "There are very limited supplies of the correct N95 masks that WHO [World Health Organizations] recommends, and the CDC has loosened their guidelines to recommend basic surgical masks because of our national shortage," she wrote in a text message.
"Deaths of health care workers in other states have shown that this IS NOT effective at preventing the virus."
Wood said that she has heard of some hospitals locking up N95 masks so that staff can't access them freely and of facilities that have run out of test kits. She said she brings her own used N95 mask from home.
"We as health care providers are at greatest risk even with the proper equipment," she said. "Now without it, we should expect to lose many of our healthcare workers, providers, nurses and receptionists."
Wood said she worries "that I will leave my three kids without a mother, my aging parents without a daughter and my husband without a wife. I worry that not enough is being down to stop the spread of the disease.
"I worry that the CDC is sacrificing us [health care] to save others and telling us it's okay to use bandannas as masks or come to work when we have the virus, knowing we will surely spread it to those we come in contact with.
"I worry that we as a nation are not listening to the pleas of those experiencing mass casualties. I worry that people are selfish and keep going out, keep shopping, keep spreading this to hundreds of people daily.
"I worry that we will not learn from this moving forward and that the next pandemic will kill even more."
Improving capacity
Meanwhile, Virginia Department of Health West Piedmont Population Health Manager Nancy Bell wrote by email that "testing capacity is limited but improving."
She said anyone who may be concerned about COVID-19 should call his or her health care provider about what steps to follow.
"The vast majority of COVID-19 tests worldwide are negative," Bell wrote – at a rate of 95 to 97%, according to the World Health Organization. "Even among those who test positive, most (80%) recover by resting at home and without any further medical intervention.
"Because symptoms may occur between 3 and 14 days, a test on one day could be negative, and the same individual could test positive the next day. This is why the emphasis is less on testing than it is on social distancing and other hygiene measures during this pandemic," Bell wrote.
All in all, Mahoney said, the advice going around now "is nothing new. Everybody's social distancing, washing your hands. If you're sick, stay home."
Holly Kozelsky is a writer for the Martinsville Bulletin; contact her at 276-638-8801 ext. 243.