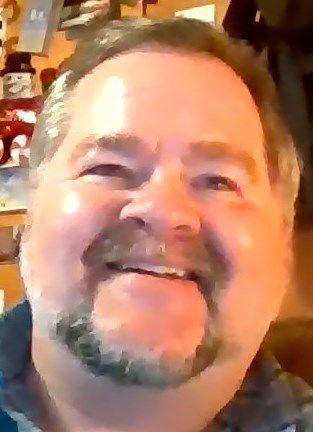 My family and I just got back from a 10-day trip to Austin, Texas, to see our oldest daughter. Last week, while we were there, Austin slipped down to Stage 4 in their COVID0-19 alerts. That was not too encouraging, as it meant those who were unvaccinated must wear masks in public and not gather in large groups. And even those who had been fully vaccinated were encouraged to wear a mask in public.
Like you, I am tired of all the misinformation we seem to be getting about what to do with the delta and other variants that are going around. On the one hand, the medical profession says it might be a good idea to wear a mask even if vaccinated and then says you don't have to.
This latest rising toll of disease and death has been called the "pandemic of the unvaccinated," and yet breakthrough cases are accounting for more hospitalizations and deaths than I think even the professionals expected.
Then there is the Christian outlook that has just about as much confusion associated with it. I know, as I learned of that news, I wore my mask in public, and there were times I was downright uncomfortable.
I also know my family rolled their eyes at times since I have been fully vaccinated. We all have. But you get on the Riverwalk tour boat and your knees are touching a stranger sitting across from you, you get a little leery. You go into a crowded restaurant, sitting next to a bar area where people are shoulder to shoulder, and you think twice. At least, I thought twice.
Some would say, "Where is your faith? You are a Christian. God will protect you!"
To that, I would respond with three reasons why I still believe it is a good idea to be cautious with this horrible disease:
God is not obligated to save you just because of your faith. The Bible says it rains on the just and the unjust. You and I are just as subject to COVID-19 as the worst alcoholic or murderer around us. Neither God nor the diseases distinguishes or plays favorites.
Job is a good example of that. The devil came to God wanting someone to fall from faith, and God said, "Have you considered my servant, Job?"
And then went on to say Satan could harm him in any way possible but could not kill him. God places parameters when he, not we, choose. It would be the full hardy person who would think just because he or she knows God and are one of his children, he is obliged to protect us from all trials and ills in this life.
The fact that we know a lot about this virus, but doctors and epidemiologists still do not know much, should prompt us to take some caution still. I have a great deal of faith, and I exercise it every day. I talk to God throughout the day, and I stop and thank him for even small mercies throughout the day. But that same God gave me a decent head on my shoulders to discern many things. When the facts are not all present, it is just common sense to do the prudent thing. I have high blood pressure; I'm sure my cholesterol is high, if not borderline. I am more than moderately overweight for my height and weight and was told about five years ago that I likely was prediabetic. Those are all the conditions COVID-19 loves to chip away at. We know this. So it is prudent to do all you can to protect yourself, your loved ones and those you encounter daily. When you stand before God, wouldn't you like to be able to say, "I did all I could to help those around me avoid this tragedy and take care of myself too"? Like God, the state is not going to do that for you. County and federal officials seem just as confused as most of us.
Being cautious, in this case, is just the right thing to do. If there is one thing I have learned through this entire ordeal, is that Americans by and large are more selfish than I ever thought they were. We have politicized this thing until we are so divided by it that family members still won't associate with each other if one believes one way or another. It has never been about your rights, your freedoms being threatened or a great Communist threat coming to this country. It is a public health crisis, plain and simple. In a crisis, you do not only do what is best for yourself, but you think of the welfare of others.
What if the Greatest Generation — those who sacrificed and died in World War II to stop Nazi aggression — would have said they just didn't want to do it? I just don't feel like it is part of my duty to help my fellow man. We would all be either dead, or the whole world would be like George Orwell's "1984" novel, serving the state rather than enjoying personal freedoms.
Yes, you have the right to refuse a vaccine. But if you do, please wear the mask at least and don't gather in large numbers. Keep a social distance between yourself and others.
I won't debate any longer whether anyone should or not. We are past that point. But we need to still be encouraging others to get the shots and doing all they can to help defeat this disease.
If you won't do it for yourself, do it for a spouse, a grandparent, a child a mother or a father or anyone else you care about. That is just the right thing to do always.
Paul says in Philippians 2:4, "Let each of you look out not only for your own interests but also for the interests of others."
It is always in the interest of the common welfare of all of us to be our "brother's keeper" and do what is best for mankind.
James Pence is the minister of Pleasant Grove Christian Church of Martinsville.