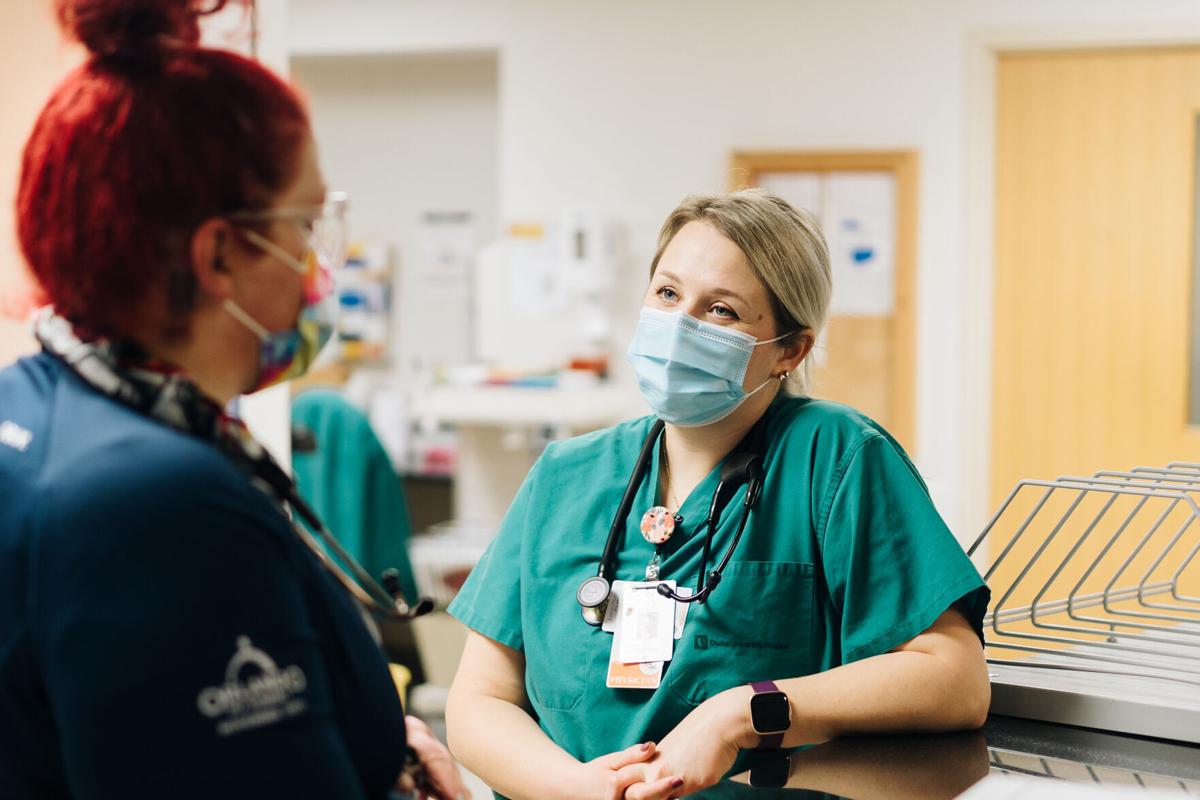 Even with fewer hospital beds occupied by COVID-19 patients at Sovah Health's two campuses, those who are admitted are far sicker compared to a year ago.
The number of patients testing positive for the illness caused by the novel coronavirus has fluctuated between zero and five across the health system's two hospitals in Danville and Martinsville during rover the last few weeks, Dr. Sheranda Gunn-Nolan, market chief medical officer for Sovah Health, told the Register & Bee on Friday.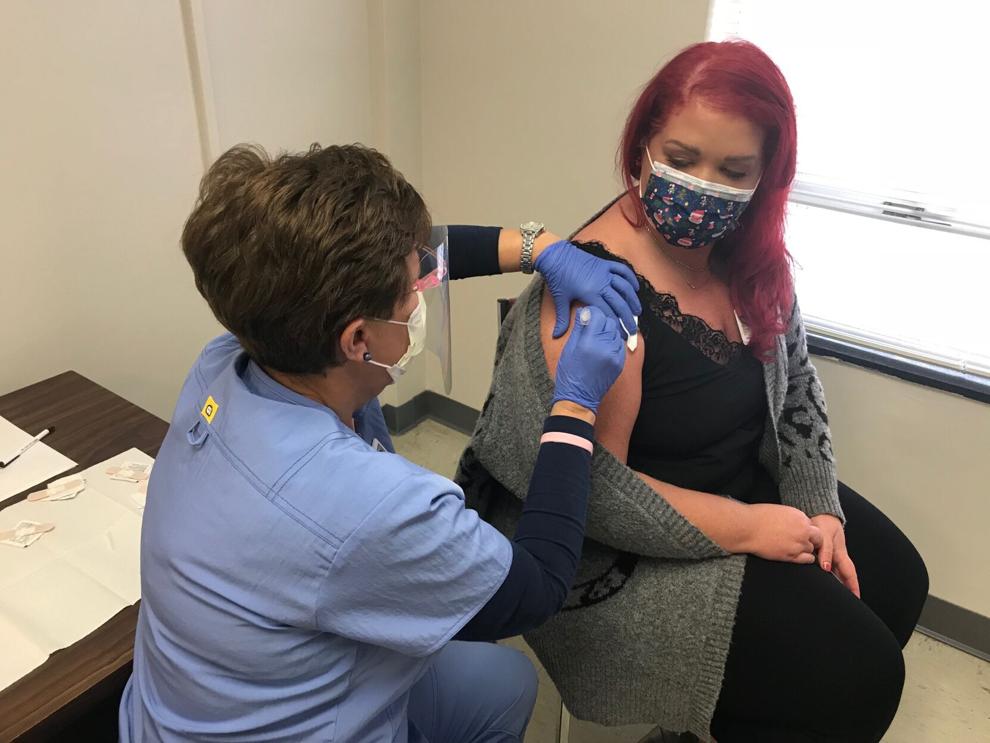 "While the overall number of patients being admitted is lower, these patients are much sicker (higher acuity) than the patients we were seeing a year ago," Gunn-Nolan wrote in a statement to the newspaper. More and more of those who come to the hospital with COVID-19 are having to be placed in the intensive care unit, no matter their age.
Many of these patients are either unvaccinated or have not reached full vaccination status. Gunn-Nolan explained — as defined by the Centers for Disease Control and Prevention — a person becomes fully vaccinated about two weeks after either a second dose of the Pfizer or Moderna vaccines or the 1-dose Johnson & Johnson version.
There have been a few fully vaccinated patients who have tested positive, but they did not require hospitalization. In medical terms, those are known as breakthrough cases. Being vaccinated doesn't make a person is immune from catching COVID-19, but the shots dramatically reduce the severity of the illness.
"If you have already had COVID-19, you are not immune from getting the virus again, and it is still important for you to be vaccinated," Gunn-Nolan said.
Southern Virginia falls behind the rest of the state when it comes to vaccinations in adults. Martinsville — at 54% — is the only Southside locality with more than half of adults fully vaccinated. Patrick County's 36% rate for adults is the lowest in the region.
In Danville, 44% of adults are fully protected from the illness. Pittsylvania County has only 42% of adult residents vaccinated.
Those percentages are even lower when factoring in children, because only those 12 and above are eligible for a shot of protection.
"Sovah Health is troubled by the low vaccination rates in our communities and are concerned for the potential of future surges, due to the spread of variants, which require more aggressive clinical care and are likely to cause more severe outcomes," Gunn-Nolan told the newspaper. "I continue to have conversations with hospitalized patients and their loved ones who regret not being vaccinated."
Often it takes feeling the affects of the disease before a patient will say, "If I survive, I'll get my vaccine," she explained.
"This is extremely difficult for me and other hospital workers to hear as we are confident that the vaccine is the solution," Gunn-Nolan. "It is safe, accessible and makes the likelihood of hospitalization and death from COVID-19 — no matter the strain or variant — extremely unlikely."
Variants
Local daily infection rates are down to the lowest levels in the pandemic, but variants — altered versions of the original coronavirus — are worrying health experts.
Last week, the Virginia Department of Health added what's known as the Delta variant to an online tracking system after the CDC elevated the concern level. This variant originated in India and spread more easily, causes severe illness and makes viral tests less accurate.
As of Friday, there were 48 cases identified of the Delta variant found in four out of the five health regions — which include multiple health districts — a weekly dashboard reported. So far, it hasn't been discovered in Southern Virginia localities.
Long-term effects
Gunn-Nolan pointed out another troubling trend she's seeing in the local hospitals: Those who have suffered with the illness previously are increasingly seeing complications
"Young people, previously healthy, are having strokes or heart attacks," she said.
Also, she's noticing an increase in the need for oxygen for those who previously didn't have a lung disease but have contracted COVID-19.
"Clinically, we are seeing the long-term effects improve some with vaccination, which is yet one more important reason to get vaccinated," she concluded her statement.