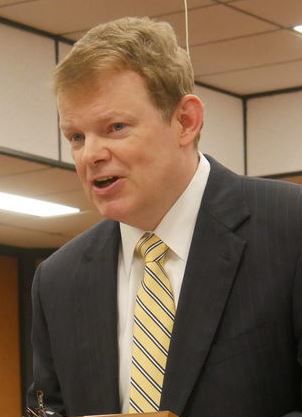 On a rainy, foggy night in October, a man out looking for his sister tried to cross a busy intersection of Market Street in Martinsville and was struck by a car and killed.
John Vincent Eames, 79, was attempting to traverse Market at Moss Street when an eastbound 2011 Chevrolet Cobalt driven by Tammy Marie Hines, 39, of Ridgeway ran over him.
Family members said it appeared to them Eames had been dragged about seven or eight feet down the street by the Cobalt.
The 911 Communications Center dispatched the Martinsville Fire and EMS, describing Eames as bleeding from the head. Rescue workers transporting him to Sovah-Martinsville notified dispatch that Eames was unconscious. He was pronounced dead at the hospital.
There is no traffic signal at the intersection of Market and Moss, despite prior requests to install one there. Visibility can be obscured by dim lighting and other factors.
Police reports indicate Hines may have been exceeding the 30 mph limit based on her admission, but no citation was issued, and Martinsville Commonwealth's Attorney Andrew Hall declined to file charges after investigating the case.
Those two factors have only brought anguish, frustration and unanswered questions to the family of John Vincent Eames, who died while searching for his sister who was sleeping at her daughter's house nearby, crossing at an intersection the family already had complained was dangerous.
Looking for his sister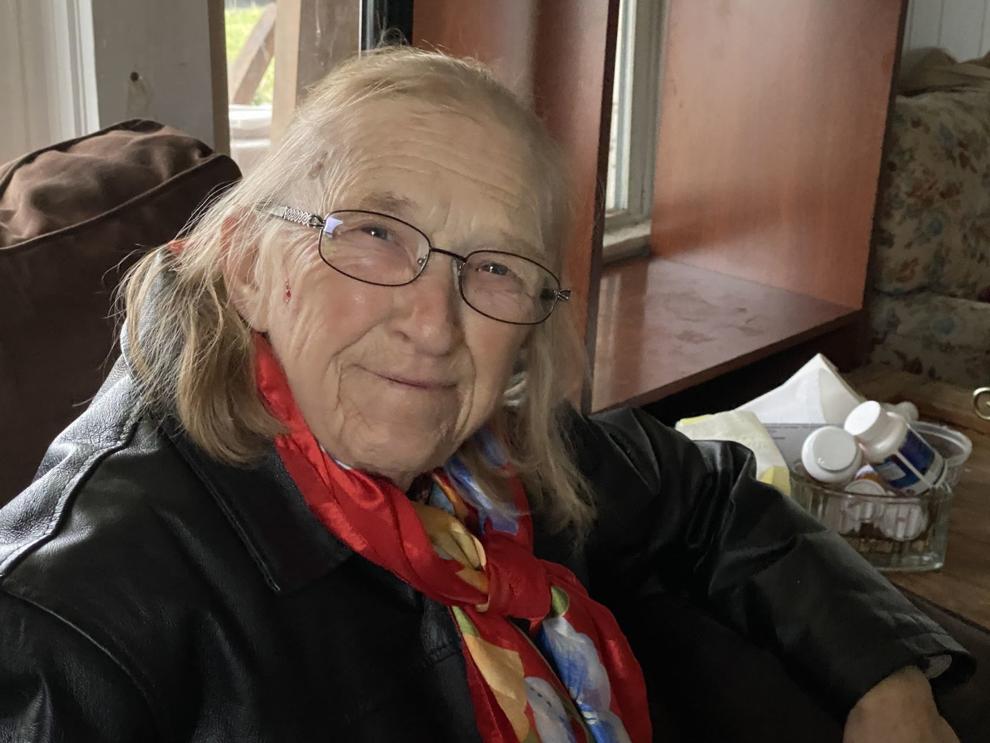 His family called Eames simply John.
He lived with his sister, Mae Woodruff, at 110 Gravely St. She was his caregiver.
"He was mentally disabled," said Donna Acuna-Rivera, Eames' niece. "He liked to argue."
On the night Eames died, he was picking at Woodruff for an argument. "He wouldn't let me sleep," Woodruff said.
Acuna-Rivera is Woodruff's daughter. She lives at 300 S. Barton St., about a 3-minute walk from Woodruff's house on Gravely Street, and Woodruff had gone to Acura-Rivera's house to get some rest.
When Eames realized Woodruff wasn't at home, he left her house and went outside to look for her. A steady rain had begun to let up, but a heavy fog had descended over the area.
Woodruff's home is less than 500 feet south of the intersection of Moss and Market streets. Eames was crossing when the Cobalt, traveling east, came over the rise and struck him.
Anatomy of the crash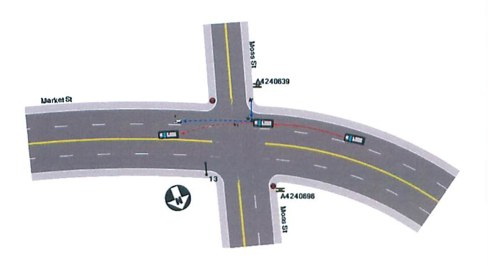 Martinsville Police investigated the crash, and Lt. Ben Peters, Sgt. Robbie Jones and Sgt. Chris Bell of the accident team reconstructed the scene.
"In cases of fatal accidents, we consult the Commonwealth's Attorney for the determination of what charges to place," Deputy Chief of Police Robert Fincher said.
And Hall decided not to charge the driver at all.
The crash report, obtained by the Martinsville Bulletin, included three boxes for the elements of speed as contributing information in the incident. One is for the posted speed limit, another is for the speed of the involved vehicle just before the crash, and there is a box for the maximum safe speed based on conditions.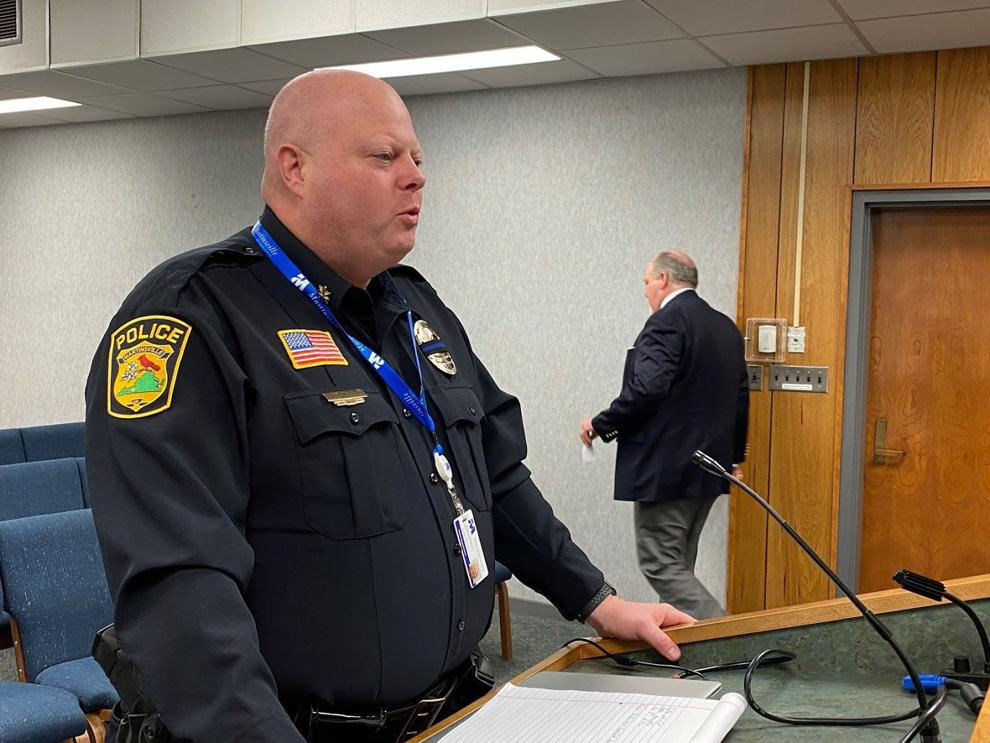 According to Virginia law, the maximum safe speed can be less than the posted speed limit if there is inclement weather, road construction or a road defect, and a motorist can be found liable for negligence even if they are observing the speed limit but exceeding the maximum safe speed.
In the crash report involving Eames, the speed limit is listed as 30 mph. Despite wet road conditions, light rain and fog, the maximum safe speed was listed the same as the speed limit - 30 mph.
The speed before the crash is listed as 40 mph, an admission by Hines to officers. There were no tire marks, no independent speed measuring devices in use at the scene and no witnesses.
Fincher said that regardless of the road conditions and the excessive speed admitted to by the driver, the physical evidence did not indicate that speed was the cause of the crash.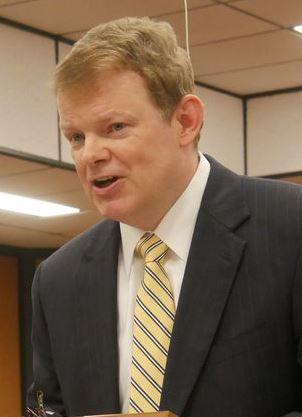 The report did not indicate how far the Cobalt traveled after striking Eames, but according to Drive and Stay Alive, a nonprofit organization dedicated to providing road safety information, the possible breaking distance on a wet road at 30 mph is 90 feet and the overall stopping distance can be 120 feet.
At 40 mph those figures are increased to 160 feet and 200 feet, respectively.
"It was raining, and she was coming off of work," Hall said of Hines.
"There was no evidence of speeding. The evidence has to corroborate the confession."
Hall explained that if there were no witnesses at the time of the crash, then even if the driver confessed to exceeding the speed limit there would have to be evidence to support the admission.
Why no signal?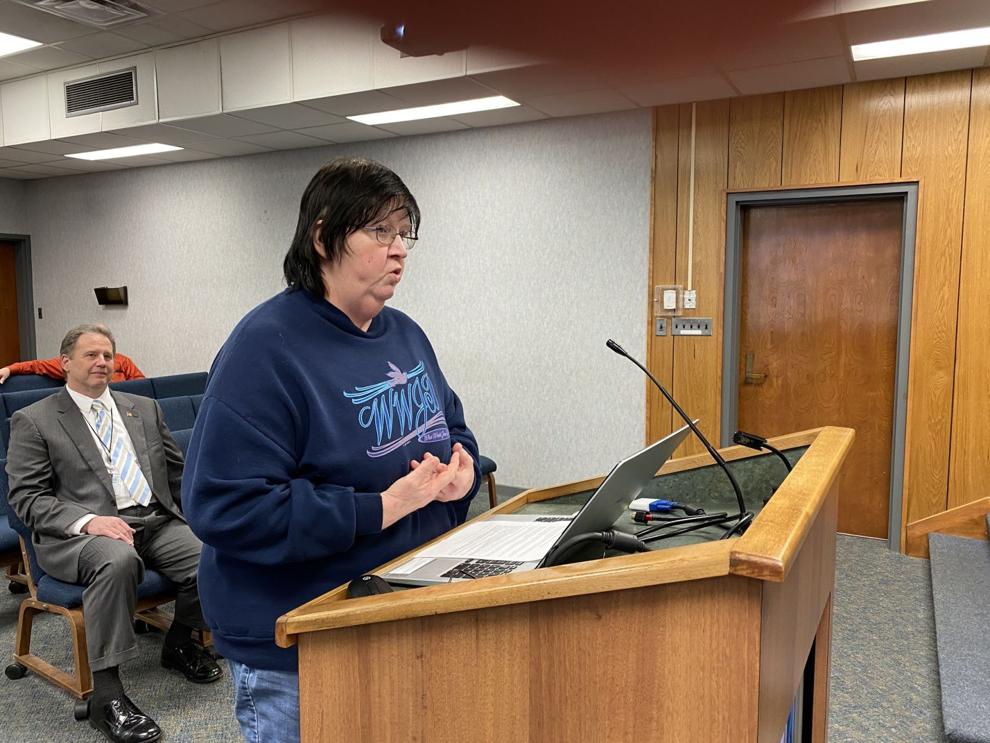 "It was a dark night, and the gentleman was dressed in dark clothes and had a black umbrella," Martinsville City Council Member Danny Turner said at a council meeting on Feb. 11. "He was elderly and didn't get around so good.
"That is kind of a blind spot both ways. You better have your giddy-up and ready-to-go when you get there."
Turner said this in response to Acuna-Rivera, who went to City Council's meeting specifically to appeal to officials to install a traffic signal light at the intersection where her uncle was killed.
"I come before you praying that you will take into consideration putting a stoplight or some kind of warning signal at the intersection of Moss and Market street," Acuna-Rivera said. "There have been numerous wrecks and [now] one fatality [Eames]."
Acuna-Rivera and Woodruff had accumulated 178 signatures from people in the area who agreed something should be done to make the intersection safer.
"My grandchildren, when they went to school, their bus almost got hit. Am I going to have to watch my great-grandchildren and their bus almost get hit there?" Acuna-Rivera said.
Hall said, although he found no evidence worthy of charging the driver, after discussing the case with the accident team, he became convinced something needed to be done.
"There needs to be a traffic light there. It needs to be better lit, and the big ol' bush there needs to be cut back," Hall said.
The intersection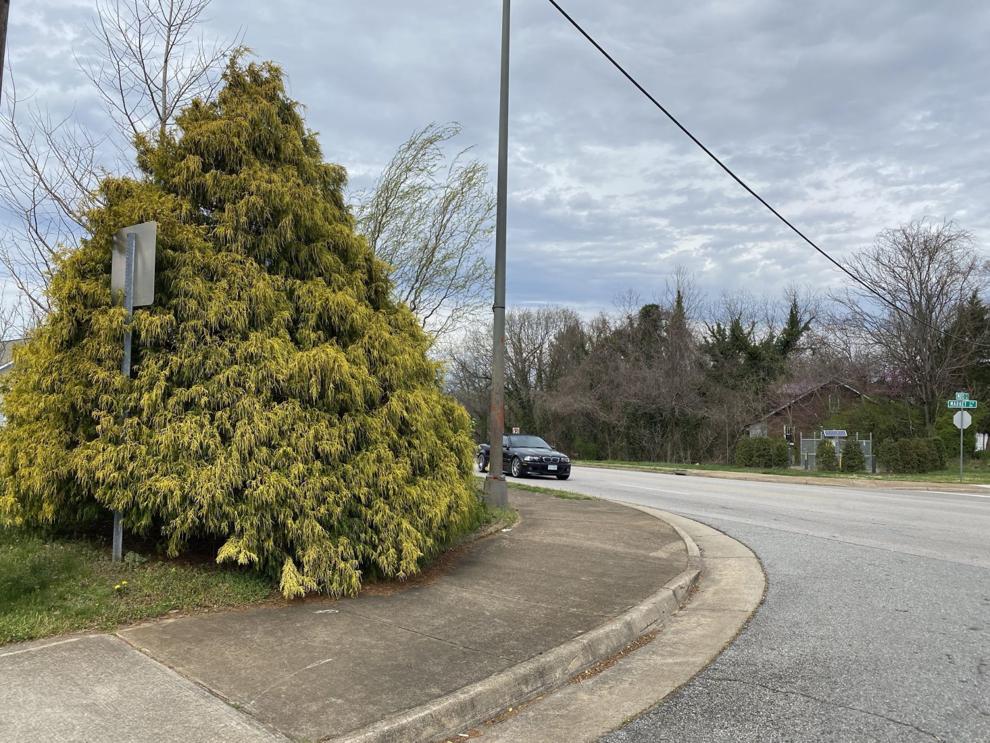 The intersection appears mundane enough. W. Market Street runs almost due north and south at the point where it intersects with Moss Street S. running east and west. On the west side of the intersection Gravely Street intersects with Moss Street S., less than 20 feet from W. Market Street.
Gravely, Moss and Market are separated by a small grassy area where a thick gold mop cypress tree stands.
This tree makes it difficult for drivers on Moss approaching Market from the south to see vehicles approaching the intersection from the north and vice versa.
It was exactly at this point of the intersection where Eames attempted to cross Market Street.
Fincher says the crash data at this intersection shows no accidents in 2016, one accident with no injuries in 2017, one accident with minor injury in 2018 and then the fatality involving Eames last year.
"The fatality with Mr. Eames is the only accident in that intersection that involved a pedestrian," Fincher said.
Not enough traffic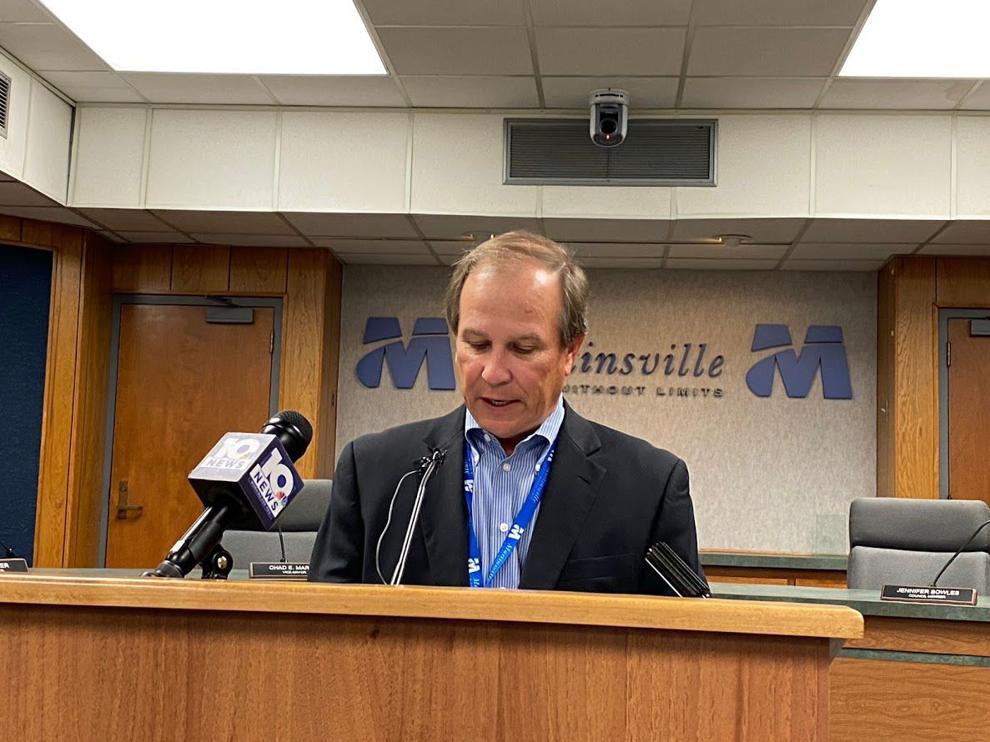 Martinsville City Manager Leon Towarnicki says the city will look at the intersection again and evaluate possible options, but it is not the first time officials have considered options for making that intersection safer.
"About ten years ago we did a traffic signal study there," Towarnicki said.
The Martinsville Bulletin obtained a copy of that study, which was presented to City Council in February 2009.
The Public Works Department counted traffic and determined about 11,000 vehicles traveled through the intersection each weekday. That number dropped to 7,500 on the weekends.
Average speed for the vehicles counted was 33 to 34 mph, with a posted speed limit of 30.
There were 11 reported accidents at the intersection between 2004 and 2008, and none involved pedestrians.
Towarnicki described the numbers as "fairly light for a four-lane street" and did not recommend a traffic light be installed.
It was noted in the report that a traffic light, 11 years ago, would cost the city approximately $35,000.
"Traffic count and accident data were reviewed and compared against Federal Highway Administration criteria to see if the intersection met any of indicators for possible consideration for signalization," Towarnicki said, but none of the criteria were met. "While the intersection is perceived to be somewhat problematic at the local level, in comparison to generally accepted and widely used traffic engineering standards, the intersection simply doesn't have sufficient traffic volume or accident history to justify the expense of signalization."
At the City Council meeting in February, Towarnicki advised the members that the administration is "still looking to see if there might be safety improvements, warning lights, signage, street markings or combinations that might be worth considering to improve awareness and safety of motorists and pedestrians."
Martinsville Mayor Kathy Lawson pointed out that Market Street and Moss Street "is the only intersection on Market that does not have a traffic light."
Said Acuna-Rivera: "There isn't even a crosswalk in the area. You can't see on either side.
"I told them [city officials] there needs to be a stop light or rumble strip, but they said it wasn't feasible - not enough traffic."
'Never heard a word'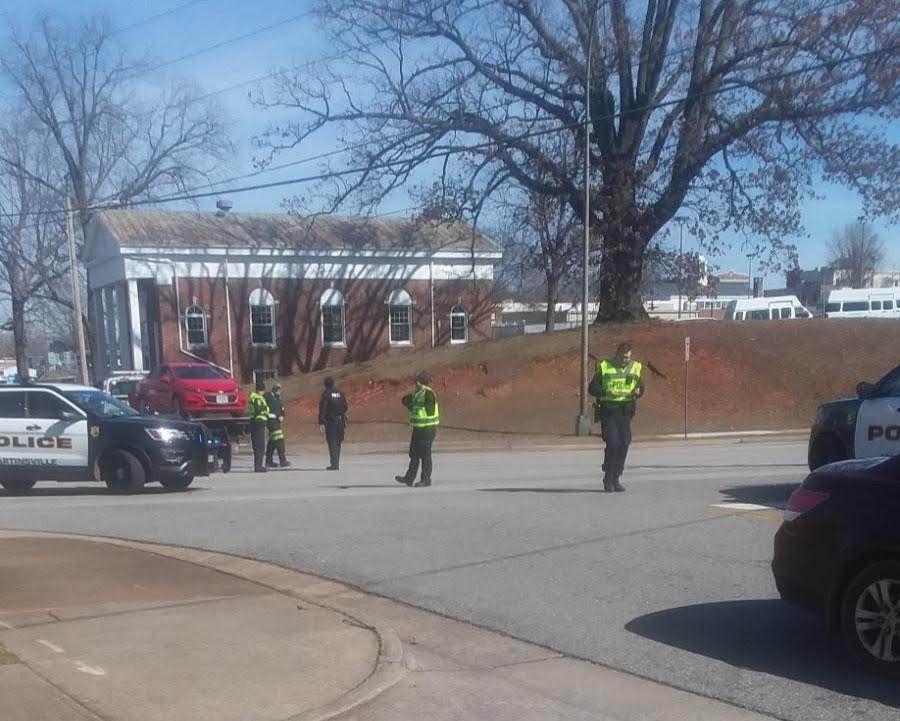 Four days after Acuna-Rivera spoke before city council. another wreck occurred at the intersection of Moss and Market, and she was there taking pictures with her cellphone.
She did not learn of the details of the crash, and because there was no record of the wreck, details were not available from police.
"When my uncle got hit, the car drug his body after it hit him," Acura-Rivera said. "My 10-year-old granddaughter was the first one to see it.
"I've been trying for five years to have a light put there. You can't see over the hills coming up to Moss and Market.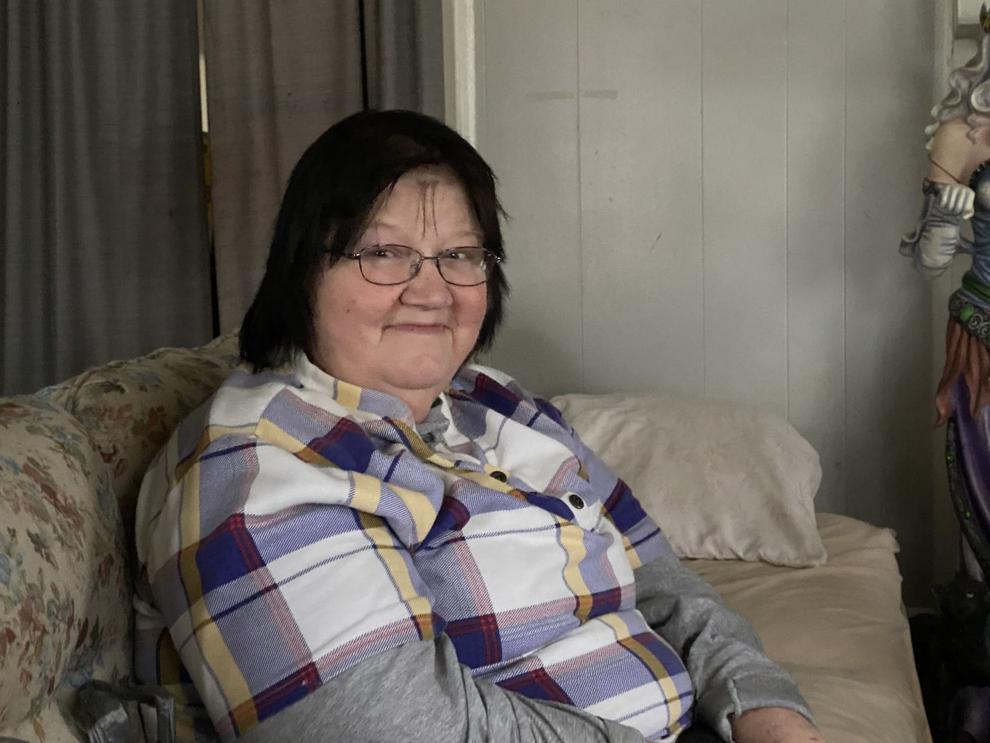 "People speed up coming up the hill and don't think about somebody crossing the road. They just think about getting up the hill."
Court records indicate Hines has a record of traffic infractions.
She was found guilty in Henry County General District Court for failing to stop for a school bus in 2011.
In 2016 she was found guilty in Martinsville General District Court of going 54 in a 35 mph zone and in Henry County in February 2019 for going 58 in a 45 mph zone.
On Nov. 26, less than a month after she struck and killed Eames, she was charged in Henry County with failure to yield the right-of-way. She was found guilty in absentia in Henry County General District Court in December and paid the court $246 last month.
The Bulletin was unable to reach Hines via various telephone numbers or by visiting a house where she has resided, and neither has Eames' family heard from her since that foggy night when Hines found him in her path.
"She hasn't even bothered to say she was sorry," Woodruff said. "We've never heard a word from her."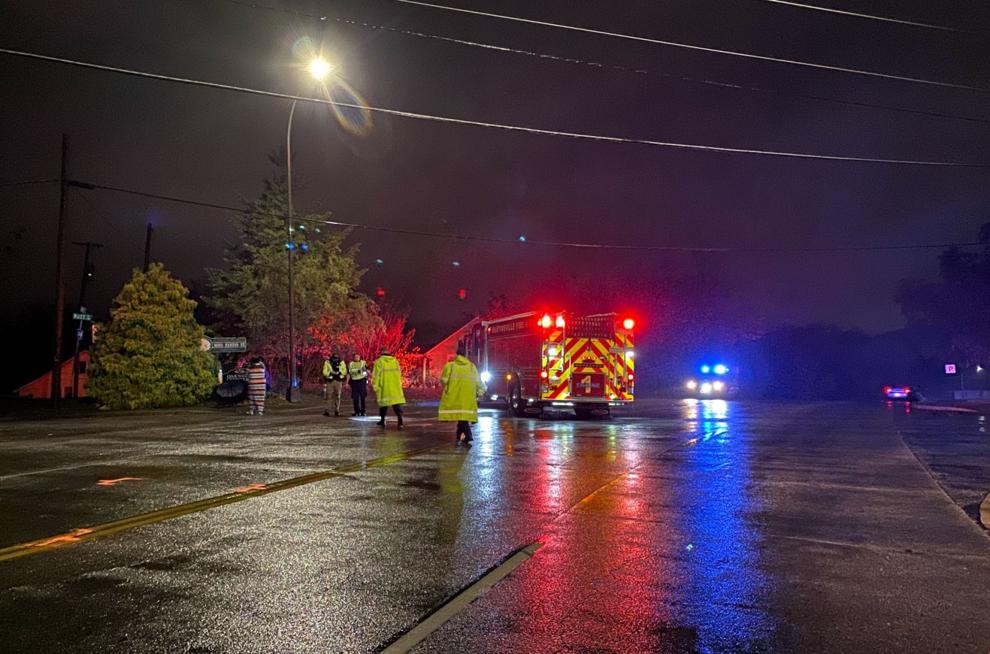 Bill Wyatt is a reporter for the Martinsville Bulletin. He can be reached at 276-638-8801, Ext. 236. Follow him @billdwyatt