Naturally, a house once owned by a president of the Garden Club of Virginia ought to be open for Historic Garden Week.
So it is that Crystal and Jim Austin will welcome HGW ticketholders to their home at 203 Westover Lane on April 21.
Crystal Austin was asked to include her home on the tour, and "you never want to say no to the Garden Club of Virginia," she said with a laugh.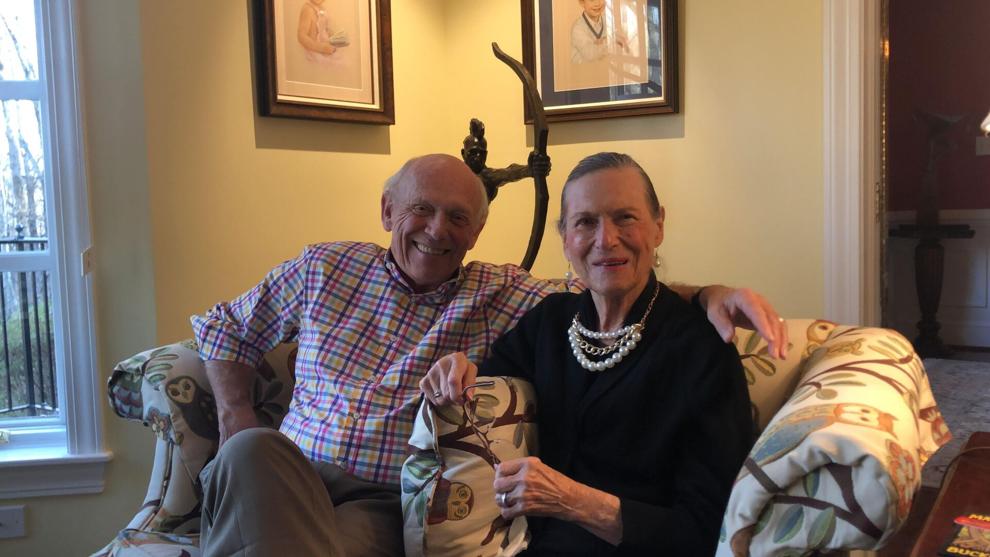 The house had been scheduled to be open for last year's HGW tour, but that tour was canceled because of the pandemic lockdown.
Also open for the HGW tour will be the Wedding Cake House at 308 Starling Ave., owned by David Huddleston; 1212 Sam Lions Trail, owned by Gael and Smith Chaney; and 1234 Mulberry Road, owned by Carl and Diana Pacifico. Piedmont Arts also is a tour site.
The house on Westover Lane was open for the HGW tour in 2000 when Dot Montgomery (the former GCV president) and James Montgomery lived there. The Austins have owned the property since 2016.
The couple met as students at Northwestern University – they are 1968 graduates. They were set up on a blind date as freshmen. However, they did not marry until 2012, years after both had been widowed; they had reconnected with an excursion to a Northwestern football game.
As a junior in college, Crystal Austin was a debutante at a cotillion in Washington D.C. Cotillion is "an introduction to society," she said, then, whispering behind a hand with a chuckle, "it's a bunch of baloney."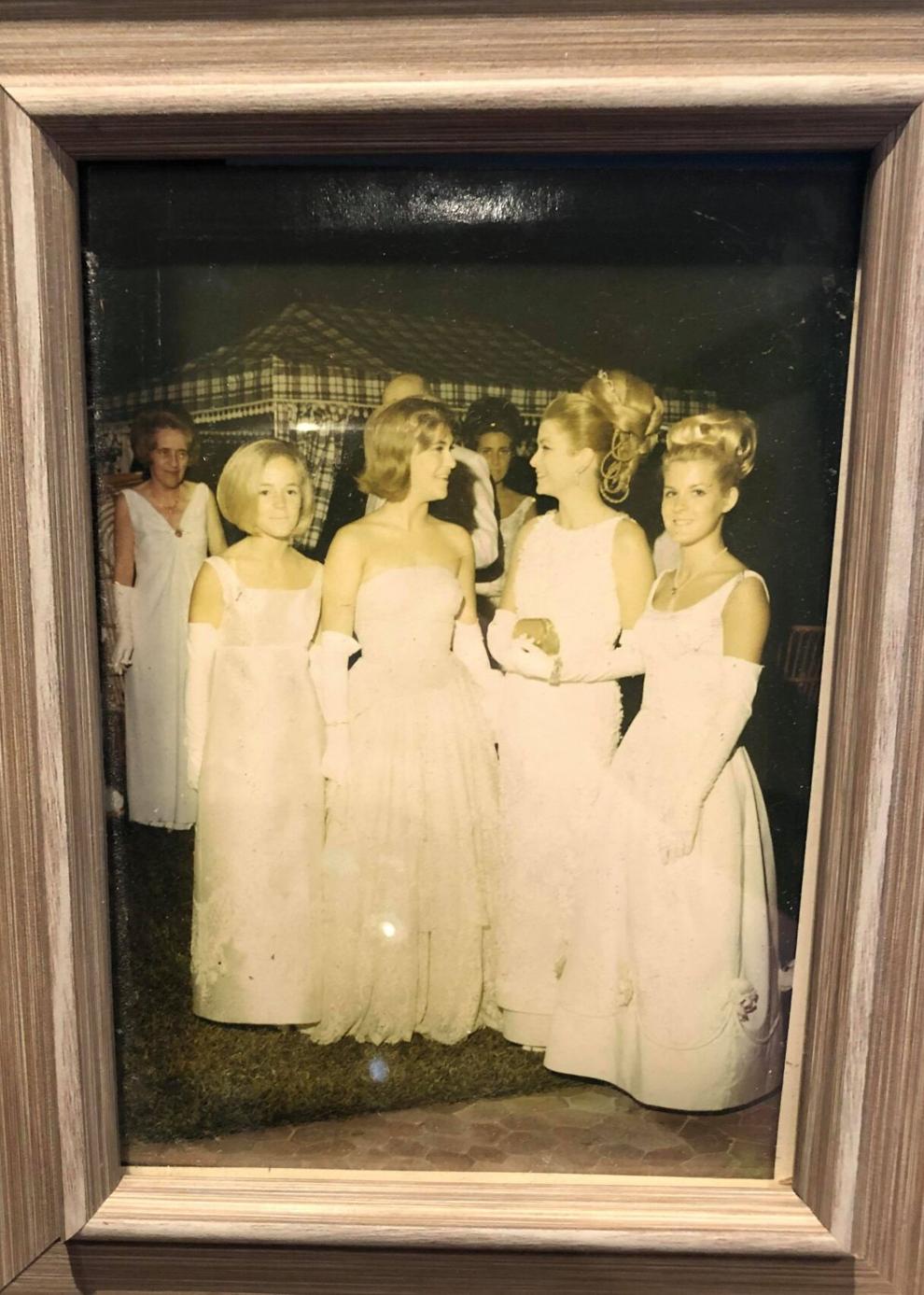 After her own cotillion, she was invited to the fundraising cotillion Bal de Petit Lis ("Ball of little lights") in Europe in 1967. During that trip in Europe that she met Grace Kelly, the former actress who became princess of Monaco. A framed photograph of that meeting is on display in the house.
Austin studied theater and drama in the Speech School at Catholic University for her master's degree. With the faculty and students of that department she went on two European tours for the State Department.
"I was typecast," she said laughing. "The parts I got mostly were non-speaking." The troupe presented shows in many localities, including Paris, Vienna and Warsaw.
"We had two spies in the group," she said. "One, I dated. He was very interesting."
Also while in graduate school she made a lifelong friend, Jane Summerhays, who would become a Broadway and television actress. Austin even joined her friend once at a Tony Awards ceremony.
In a train station
Austin met H. Clay Gravely III of Martinsville in Germany. She was on a trip for theater when she was stranded away from her group in a train station, waiting for lost luggage. As day turned to night, she got worried, so she started looking around for anyone who looked like he could be a helpful American serviceman – "and it was Clay."
She knew right away that she had met the man she was going to marry, and marry him she did – in 1974.
Her husband would go on to become the third generation to serve as president of Gravely Furniture Co. in Ridgeway – he also was the CEO – but the couple's start in life together was more humble: They lived in a little cottage between the back end of J. Frank Wilson Park and the row of houses on Mulberry Road.
The couple had two sons, Glynn Gravely, and the late Clay Gravely IV, the commonwealth's attorney for the city of Martinsville who passed away in 2017.
Her husband loved clocks, Crystal Austin said, and in 1986 the couple started Virginia Clocks in Martinsville. The company only lasted two years, though, and in the late 1980s the family moved to Michigan, where he became the CEO of Heritage Heirlooms and Woodmark Industries.
However, her husband died a year later, at the age of 44.
His widow and sons remained in Michigan, and "she just reinvented herself" to meet the circumstances, sister-in-law Gale Gravely said: Austin became the marking director for Boys and Girls Club in Holland, Mich.
Back to Martinsville
Meanwhile, Jim Austin had married in 1973, and his wife died in 2006. Crystal Gravely and Jim Austin reconnected, and they married in 2012.
The couple are legal residents of Iowa, Jim Austin said, but they like to live in Martinsville as well.
Their house is close to the home of Crystal Austin's daughter-in-law, Jennifer Beeler Gravely, and two grandsons. The couple enjoys being near them as well as their friends, and they appreciate the general helpfulness of people in the area, they said.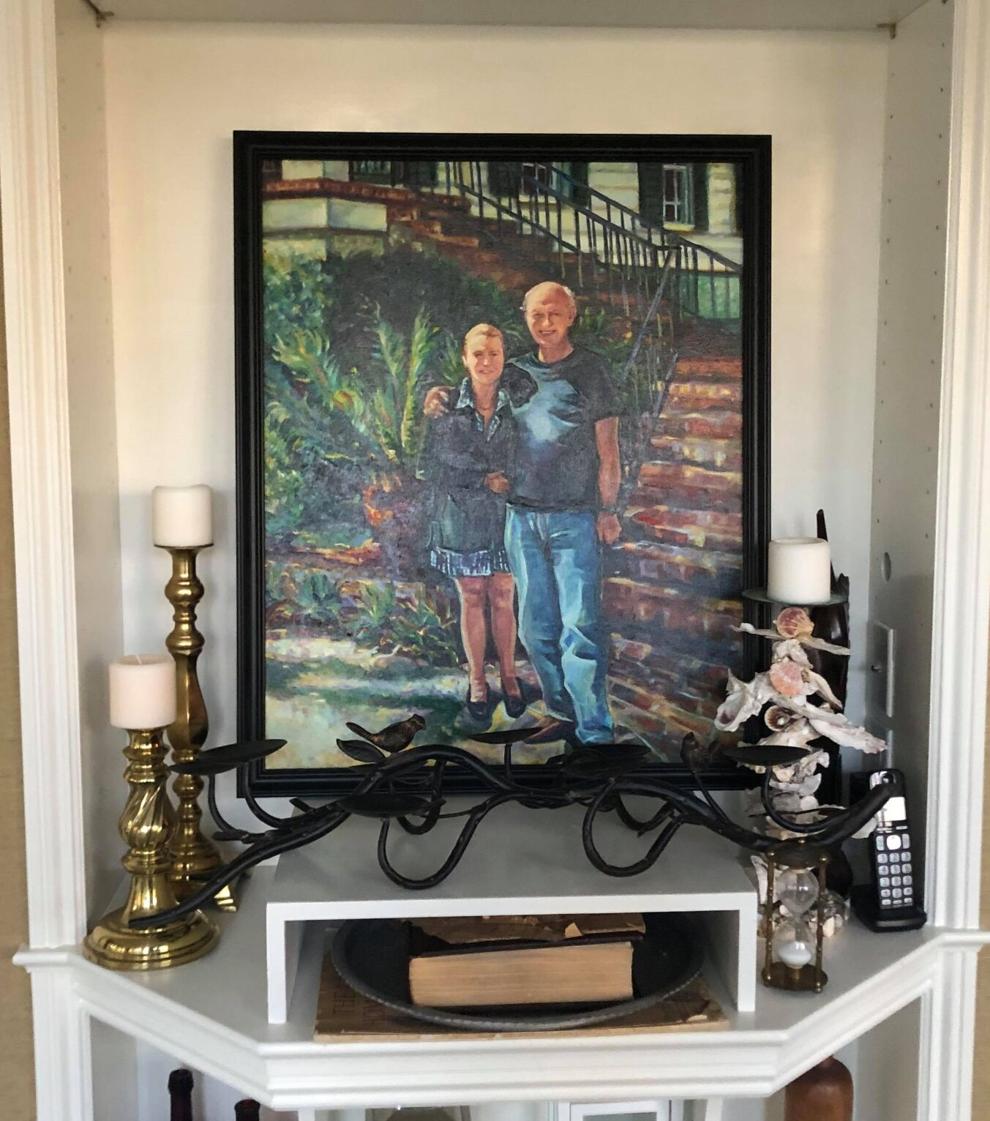 The gracious ranch-style house is nestled among mature trees, dogwoods and white azaleas, and its various brick-paved decks provide transition area from inside to outdoors. One deck features a fire pit.
The Austins remodeled the house for easy access with wide walkways. They built a garage and improved a patio.
One-of-a-kind artwork is on display throughout the house, including paintings by Crystal Austin's sister-in-law Kelly Mattox.
Jim Austins' glass collection, displayed throughout the foyer, living room and dining room, includes works by Dale Chihuly and Ed Branson.
In the living room hang portraits of Crystal Austin's children, painted when they were small boys by Martha Dick, who had lived in Martinsville. On the wall on the other side of the picture window are recent paintings by Dick in the same style of Jim Austin's children, when the children were young.
A cradle passed down through generations of Gravelys holds stuffed animals in the corner of the living room.
In the spacious entryway is a large solid walnut family heirloom wardrobe and, of course, a grandfather clock made by Virginia Clocks. An antique Chinese screen is in the sunroom.
Crystal Austin's baby grand piano is in the living room, topped with a whimsical lamp – its shade is beaded, and its base is from an old horn-style telephone; turn on the lamp by lifting the mouthpiece off its cradle.
The second floor includes two bedrooms and an office.