The surge of post-holiday infections of COVID-19 has brought one of the deadliest days in the West Piedmont Health District since the pandemic began.
Six more people were listed Wednesday morning as having died from the disease caused by the novel coronavirus, that's the third-highest single-day death count, surpassed by 10 on Sept. 15 and seven on Aug. 19.
"The deaths are a result of the holiday COVID-19 surge, which, we suspect, will last until February," West Piedmont spokesperson Nancy Bell said in an email.
These deaths could have happened much earlier, because the Virginia Department of Health waits for death certificates before updating its database.
But there's a new flood of patients being hospitalized – there were four revealed Wednesday – and officials of Sovah Health put out a special release to outline the increases at its hospitals in Martinsville and Danville.
There now have been 148 victims of COVID-19 in the district, and four announced Wednesday were from Henry County and one each from Martinsville and Franklin County.
In a statistical oddity, that's now 64 residents of Henry County who have died, and Martinsville, Franklin County and Patrick County each has lost 28.
These most recent six were three men and three women, and three are white and three Black. Four were at least 80 years old, one was between 70 and 79, and one was between 50 and 59.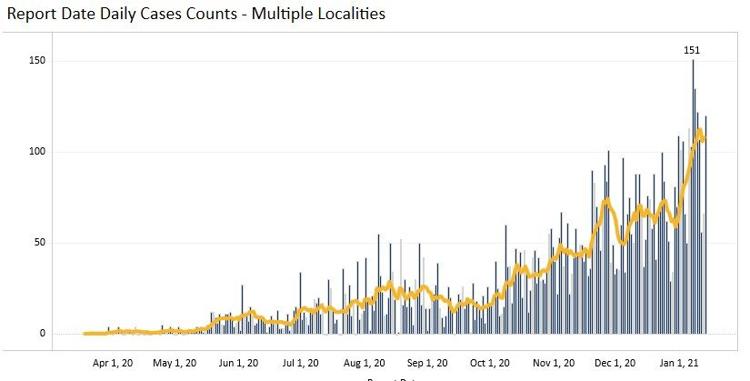 There also were 120 new cases in the West Piedmont district — the fourth-highest total in a single day, and the three higher totals all have been in the past week — and there now have been more than 8,000 since March.
After a couple of "down" days, the district has averaged 108 cases per day for the past seven days. The district's 7-day average per 100,000 population is 78.5, compared to 59.1 statewide.
Henry County recorded 52 of the cases and two of the hospitalizations. Franklin County had 42 new cases, and Martinsville had 16 and the other two hospitalizations. Patrick County added 10 new cases.
There have been 504 hospitalizations now since March, and Sovah reported that, as of Wednesday, there were 32 patients in its hospital in Martinsville and 40 in Danville.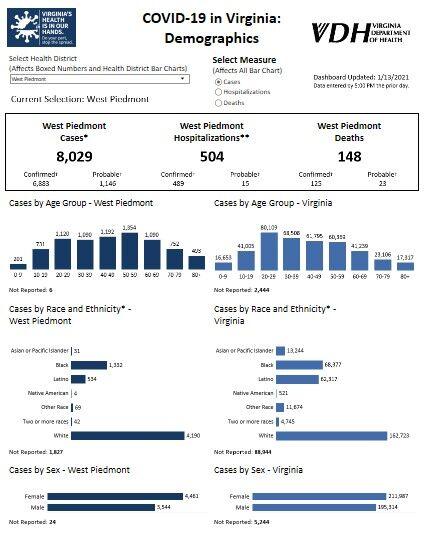 Just a week ago, that total was 51, marking a more than 40% increase in seven days.
Most of the 8,029 cases – 2,546 of them – have been people between the ages of 40 and 59. Only 493 of them have been 80 or older, but about 1 in 7 in that age group has died.
Hospitalizations had trended older, too, but Dr. Sheranda C. Gunn-Nolan, market chief medical officer with Sovah Health, said in a video released with the report that those being hospitalized are getting young.
"Unfortunately as we have navigated over the last few months, we have noticed the average age of patients decreasing," she said. "We are now seeing younger patients with less comorbidities and underlying medical problems.
"Things have certainly changed. The concern is that the number [of patients] will continue to rise."
She also said that doctors are starting to see people diagnosed months ago with COVID-19 return to the hospital.
"COVID-19, it appears for some, will cause a lifelong change," she said.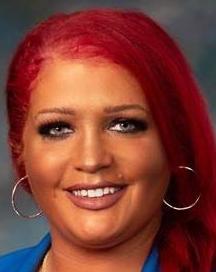 The hospital's release reiterated the best practices of wearing masks, hand washing and social distancing.
Gunn-Nolan said everyone should get vaccinated as soon as possible, and she reminded that people under quarantine shouldn't be running errands.
"This means you must stay home," she said. "This is so imperative that our community understand this."
Charles Wilborn of the Danville Register & Bee contributed to this report.
Steven Doyle is editor of the Martinsville Bulletin and the Danville Register & Bee. He can be reached at 276-638-8801, ext. 245.