The unofficial creed of the U.S. postal carrier says "neither snow nor rain nor heat nor gloom of night stays these couriers from the swift completion of their appointed rounds."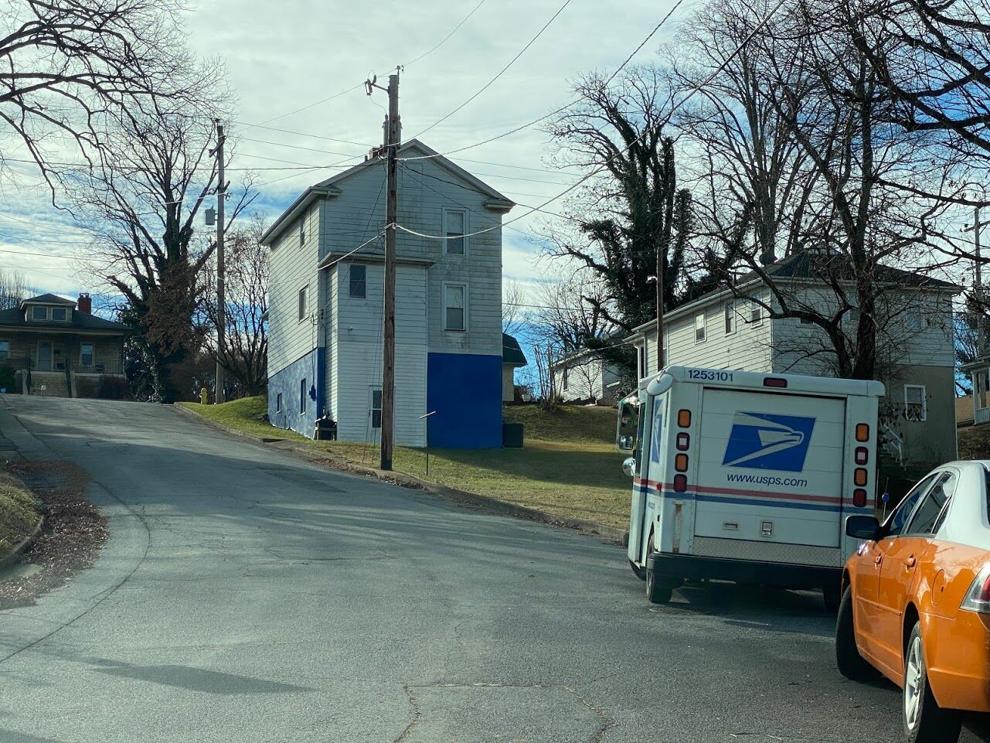 It makes no mention of dogs, and despite the city of Martinsville's having a strict leash law, the local post office interrupted mail delivery on several streets involving about 200 residents in the eastern area of Martinsville for the past couple of months because the mail carrier was threatened by at least one loose dog.
Thus emerged an outcry that brought in the police department, city officials and even a member of Congress after residents, some elderly and disabled, complained about not receiving mail-ordered prescription medicines and essential communication, only to be told they were being held at the main office on Spruce Street.
"They totally stopped mail delivery and didn't tell us," said Mike Pashley, who lives on Stuart Street. "Other neighbors didn't know until they called the post office."
Residents received a letter from Martinsville Postmaster Milton Nappier dated Dec. 11 that told them mail was not delivered because of "animal interference."
Pashley said he learned that a dog in the neighborhood had gotten between a mail carrier and her delivery truck, and she apparently felt threatened.
Records on file with the 911 Communications Center show two incidents involving a pit bull in the area of McCoy and Pine Streets.
A call on Nov. 28 from Nappier reported that a female mail carrier who has not been identified said a dog chased her, and then on Dec. 11 a different person called and reported the dog would not let the carrier get into her truck after she had delivered mail to a residence.
Those records indicate a summons was issued to the dog's owner.

"Each instant the animal was either captured and owner charged, or we took the animal to the pound," Martinsville Police Chief Eddie Cassady said in a hand-written letter to U.S. Rep. Morgan Griffith (R-Salem) on Jan. 8. "Yesterday, the owner was convicted of allowing a dog to run at large."
Court records on file show Draquonteous Joshun Finney of Martinsville was charged with violating the leash ordinance and possessing a dog without a current rabies vaccination by officer J. Clark on Dec. 11 and was due for his arraignment on Dec. 21 in Martinsville General District Court.
When Finney didn't show, a charge of failure to appear was added to his charges, and a new court date of Jan. 7 was set, but that date has been continued until March 22.
Records also show Elizabeth Ann Lee was charged with violating the leash law when her dog was picked up on Watt Street. She is due in Martinsville General District Court on Jan. 28.
Nappier's letter informed some residents in the neighborhood that a unit of cluster mailboxes would be installed at the end of their street for mail delivery within 30 days.
Then, on Dec. 19, another letter from Nappier was by some residents indicating they had 30 days either to obtain a post office box, forward their mail to another address or move their mailbox to the curbside.
Until they did so, their mail would be held at the main post office on Spruce Street.
The city's perspective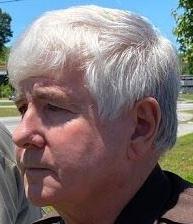 In a letter dated Jan. 8, Martinsville Sheriff Steve Draper appealed on the residents' behalf for Griffith's assistance in dealing with the post office.
"We have an aging population in Martinsville, and, in this area in particular, some of the residents are feeble and don't have transportation to go to the post office each day," Draper wrote. "The Martinsville City Police Department does an excellent job enforcing our local leash law, and I feel certain that if the post office in Martinsville will contact the police department directly regarding any violation it would be addressed very quickly."
A statement from City Manager Leon Towarnicki notes that the only dog complaint received in recent months from the area "was promptly addressed - the dog was captured and secured at the city's animal control shelter and the dog's owner charged and convicted."
"Curbside delivery does not appear to be a practical option due to narrow streets and on-street parking," Towarnicki said in the statement. "Postal workers will not be able to serve curbside mailboxes from a postal truck, requiring workers to walk between and around parked vehicles.
"Such activity coupled with traffic on the streets certainly appears to be quite dangerous for postal workers."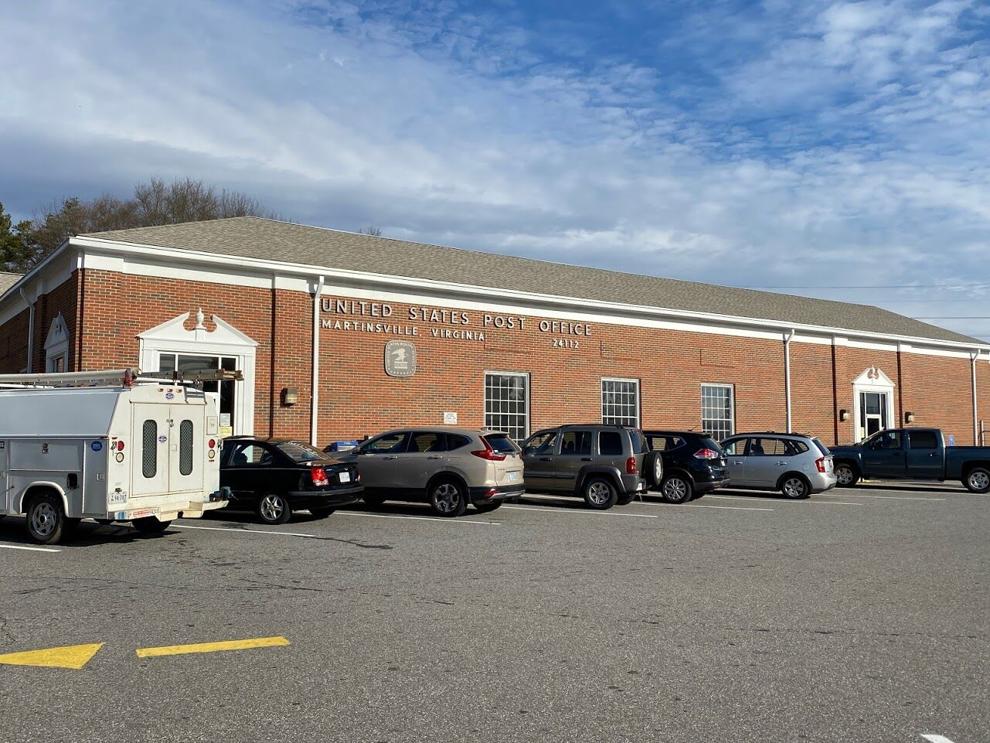 Postmaster 'unavailable'
Pashley says attempts to reach Nappier have been unsuccessful.
The Martinsville Bulletin called the phone number for the post office on Spruce Street, and a recording said the number was disconnected.
A Google search provided a toll-free number for the USPS, and after wading through multiple menu options, a recording indicated the wait time to speak with someone was longer than 45 minutes.
The Bulletin went to the office on Spruce Street and was told Nappier would be unavailable until Jan. 27, and no one was available in his absence.
Tad Kelley, a USPS spokesperson in Pittsburgh, which represents the Eastern United States, was available.
"We are currently delivering all addresses on Watt, Fairy, McCoy, Stuart, Pine and E. Church Streets and Lee Terrace - all on the same delivery route - and they are all in one area where the carrier has been chased by a loose dog repeatedly," Kelley said. "It occurred in November and in December."
Kelley described the problem as "ongoing" and involved a number of different dogs. He also said Forest Street on the south side of the city had similar problems.
"We do not have immediate plans in place to change the mode of delivery," Kelley said. "The majority of residents have moved their boxes to post-mounted ones for drive-up delivery."
Service continuing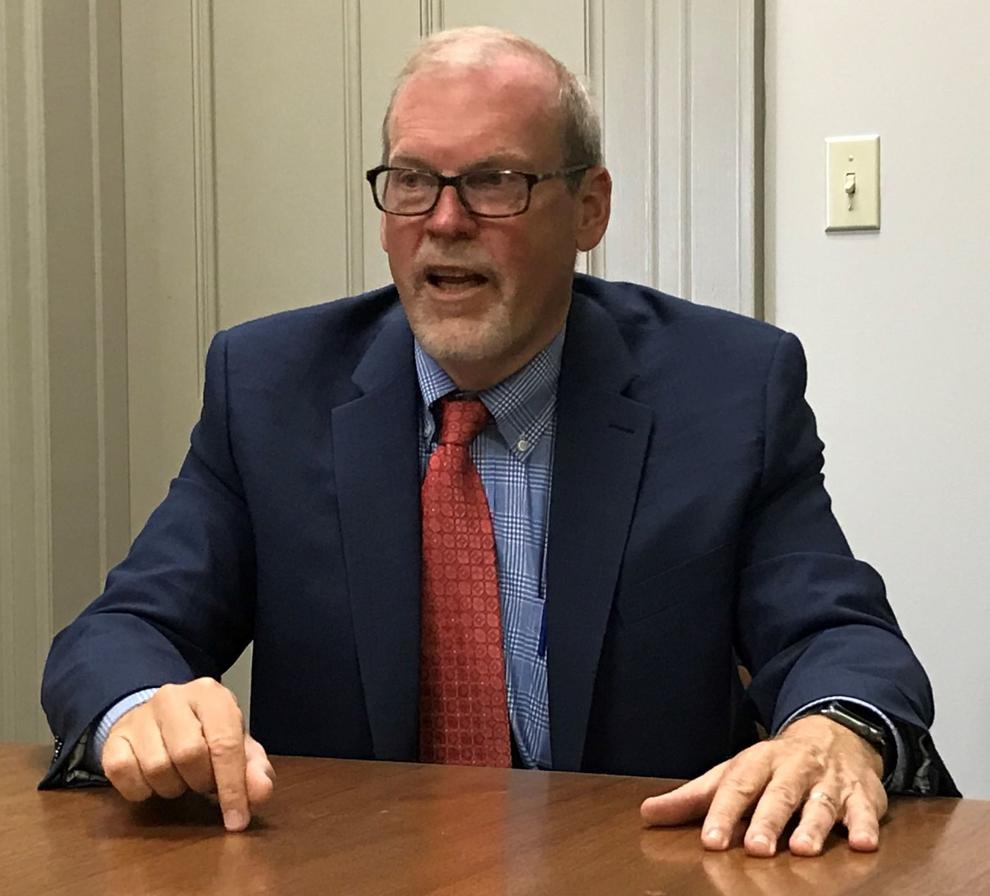 Griffith's office initially declined to comment on the matter and then issued this statement late Thursday:
"My office was happy to be of assistance by letting the postal service know of concerns on this issue from some constituents."
It is unclear what, if any assistance, Griffith's office may have provided, but on Friday all residents in the affected area received a third letter from the Martinsville postmaster, dated Jan. 19, that reads: "I regret and apologize for the inconvenience you have encountered with your mail delivery."
Nappier went on to say in the letter that mail delivery would continue as it had previously.
"Again, we regret any inconvenience this situation may have created, and we hope you will continue to support us in preventing dog bites/attacks and keeping our carriers safe."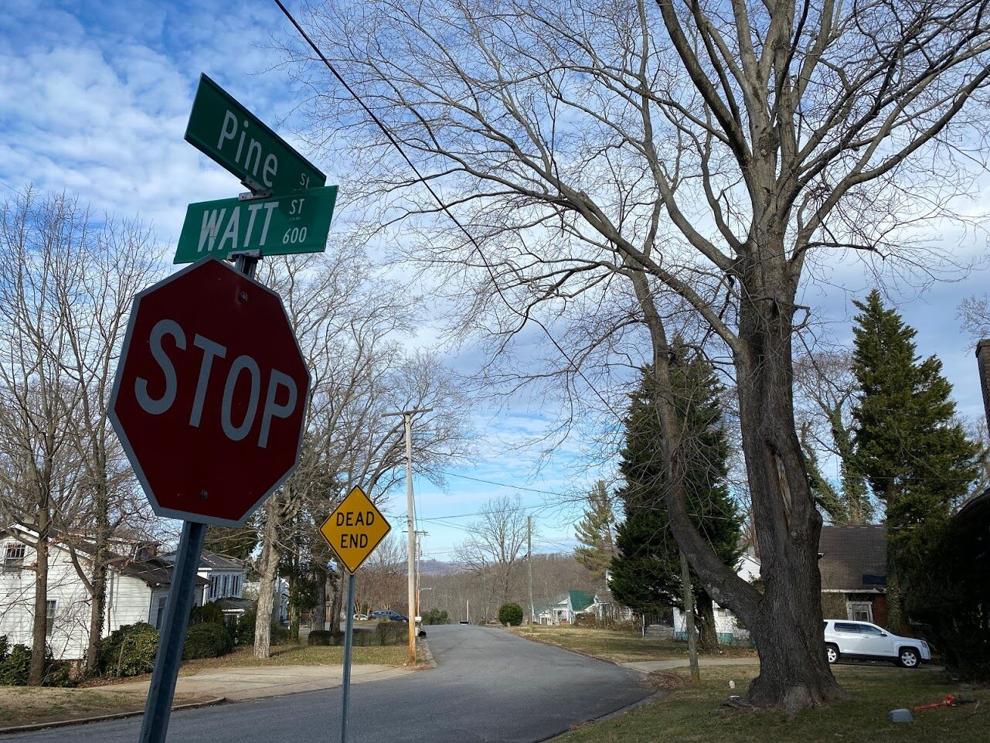 Coming change?
Steve Hutkins, a retired English professor at the Gallatin School of New York University, has no affiliation with the U.S. Postal Service, but he provides well-researched information about post office closings, suspensions, consolidations, policy changes and court cases among other issues related to the postal service on his website savethepostoffice.com. because he "likes his local post office and doesn't want to see post offices closed."
Hutkins wrote eight years ago that residents in various states across the country had begun receiving "a letter from the postal service requesting that they convert from mailboxes at the side of their door to a mailbox along the road."
The letter says the postal carrier doesn't have to deal with dogs, and it's cheaper for the postal service.
"If you've been getting your mail delivered to the door, expect a switch to curbside delivery," Hutkins wrote. "If you already have curbside delivery, you could be converted to a cluster box unit located down the road."
Hutkins says the goal is to eventually "get everyone on cluster boxes."
Hutkins said the United States Postal Service Office of Inspector General says it costs $353 a year to deliver mail to someone's door, $224 to the curb and only $160 to a cluster box.
"Moving everyone to cluster boxes could therefore save nearly $10 billion," Hutkins wrote.
But the Postal Service's Postal Operations Manual has an agreement clause that stipulates a customer's signature has to be obtained before the mode of delivery can be changed unless the safety of a carrier is a concern, such as a threatening dog.
Problem solved?
On Tuesday, the mail carrier was delivering mail to the homes along Watt, Stuart and McCoy Streets. Sometimes she delivered the mail to the box by the front door and other times she put the mail in a curbside mailbox.
Pashley and his neighbor, Ural Harris, say the offending dog owner no longer lives in the neighborhood, and the problem has been resolved on its own.
But a walk Tuesday afternoon brought intimidating barks from the other side of thin-glass storm doors of houses on both sides of Watt Street with posted signs that read "Beware of Dog."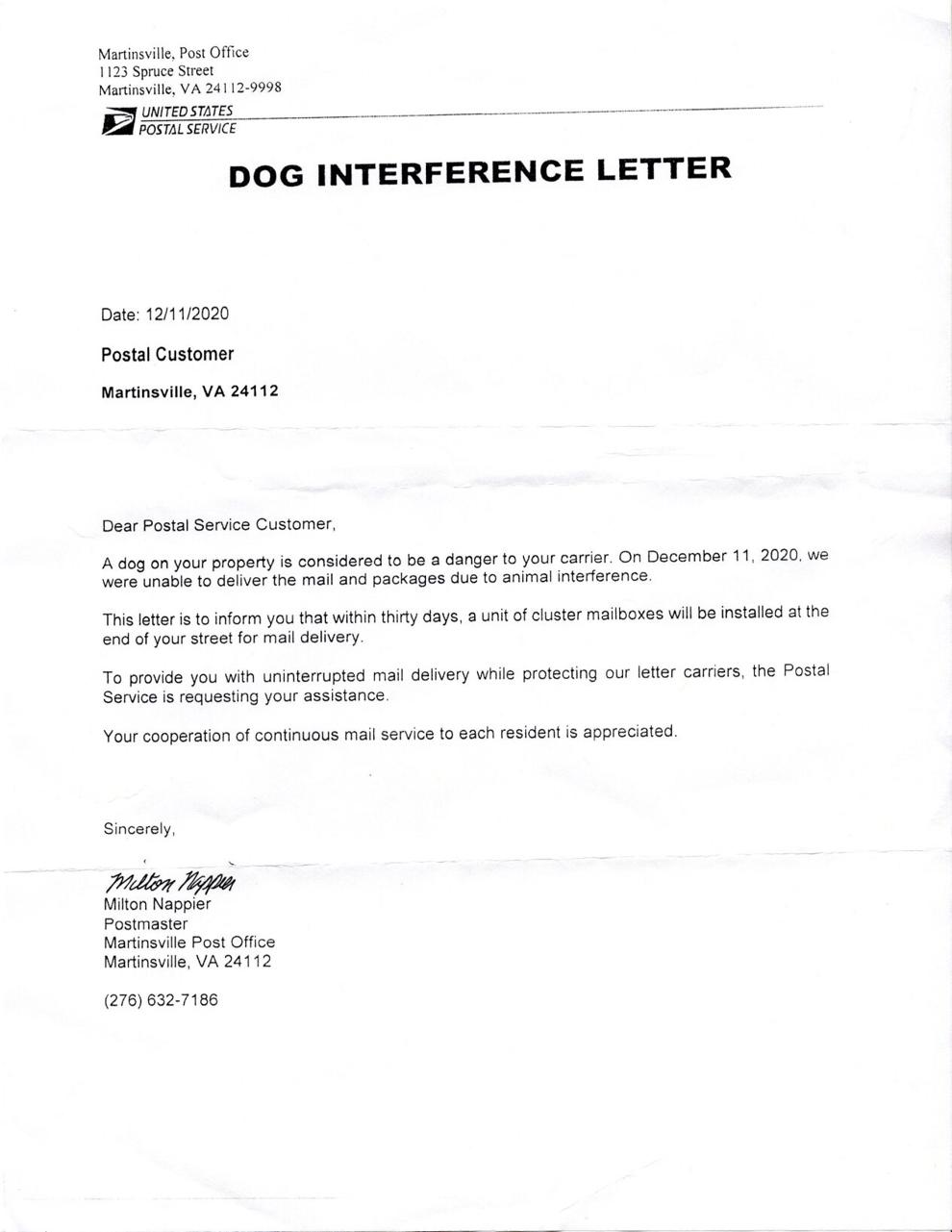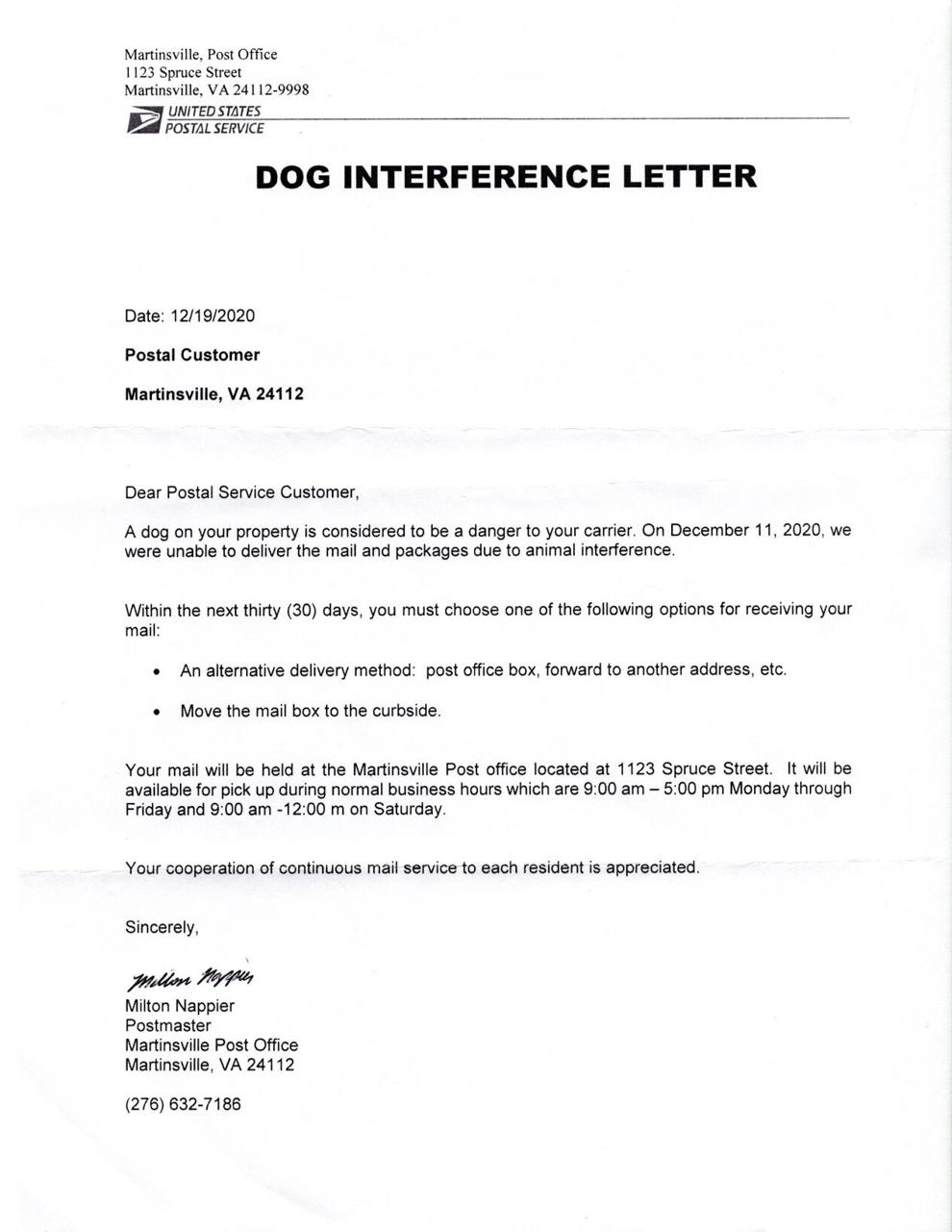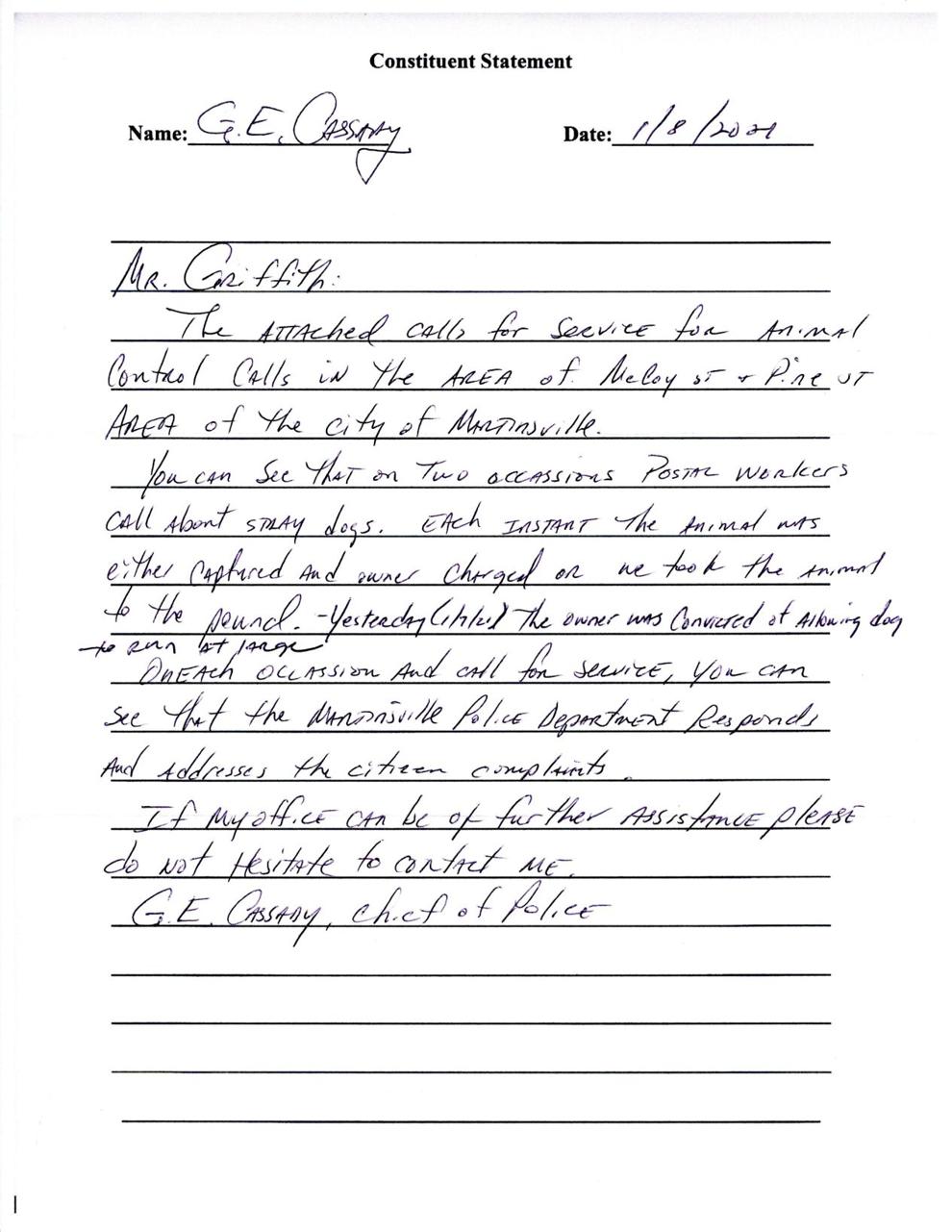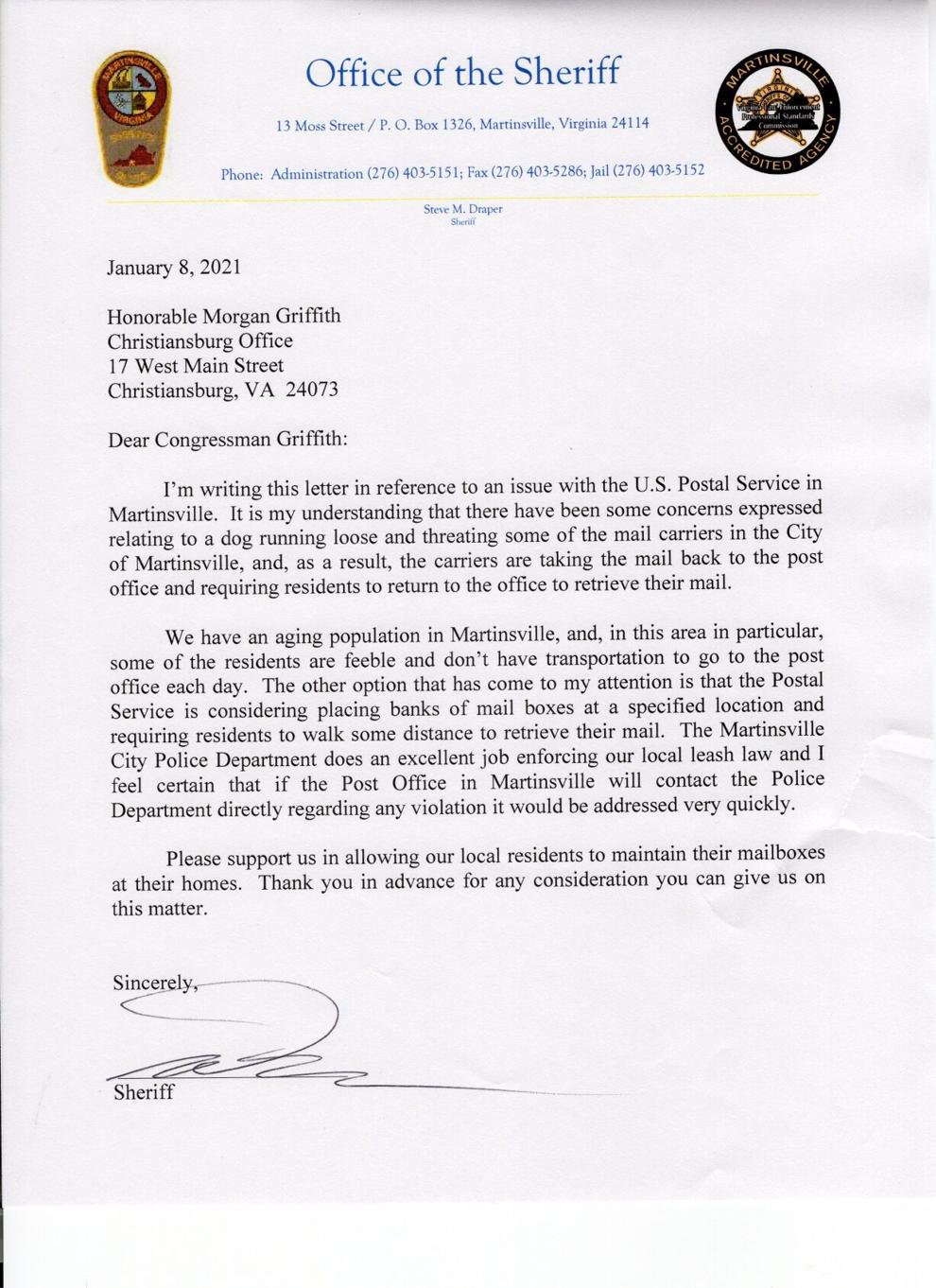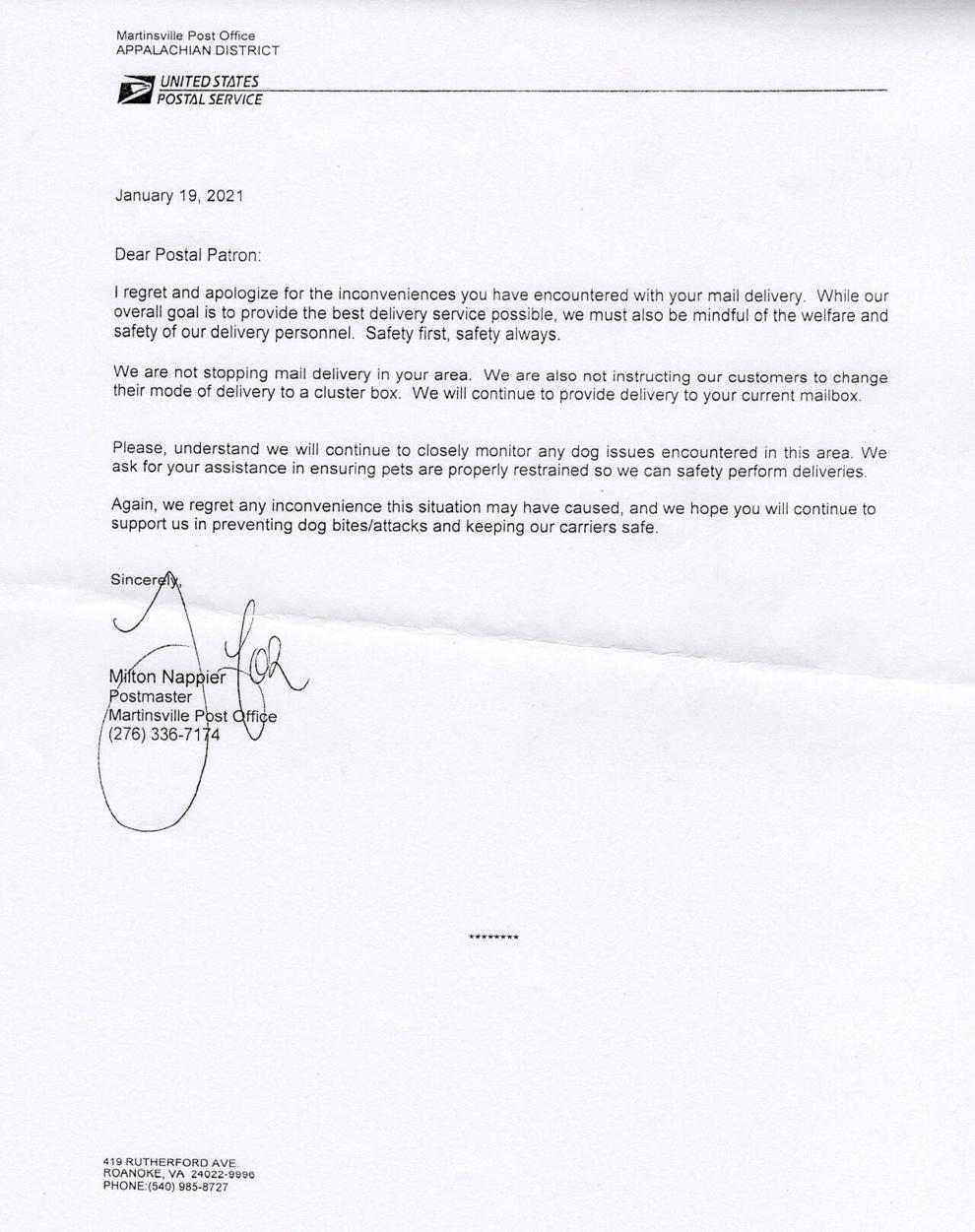 Bill Wyatt is a reporter for the Martinsville Bulletin. He can be reached at 276-638-8801, Ext. 236. Follow him @billdwyatt.