Growing up, Capers Zentmeyer always admired his father's friend, chiropractor Dr. Matt Hill.
Now, about a year after Hill has retired from chiropractic practice, Zentmeyer is opening his own clinic.
"Dr. Matt Hill and my dad [Gentry Zentmeyer; his mother is Bennette Zentmeyer] are very good friends," he said. "I grew up seeing what Matt did and was intrigued and interested."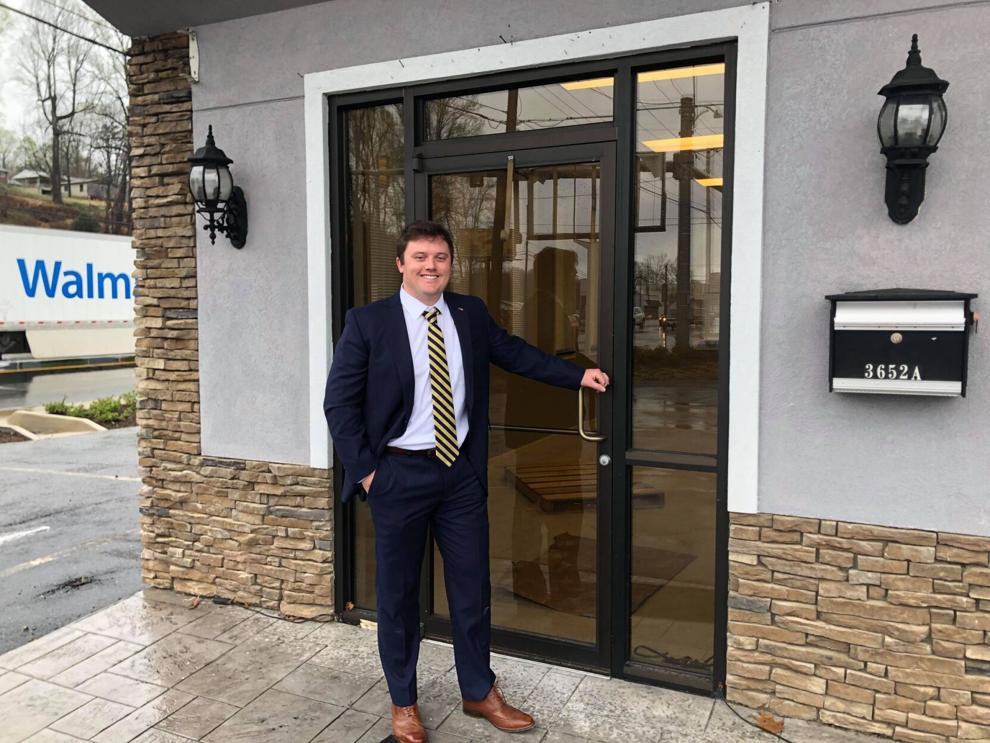 Mentor and mentee are not in competition; Hill retired about a year ago, he said. Hill's brother, Isaac Hill, now works some days at Hill Chiropractic Center on Memorial Boulevard, according to the practice's Facebook page.
Zentmeyer is a 2019 graduate of Life University's College of Chiropractic in Atlanta. He attended Carlisle School from third through 10th grade and is a graduate of Martinsville High School, where he played football and soccer. He is a 2015 graduate of the University of Virginia at Wise, where he played football all four years.
It was off to the snowy state of Michigan for his internship, which he did for 6 months, and then he worked in the same practice for another 6 months.
Being in Michigan "was fun," he said, and it wasn't too difficult an adjustment to the snow – it had snowed a lot when he was at UVA-Wise, he said, and then "was a mild winter" in Michigan during his time there.
He lived about half an hour away from work, so he definitely had experience driving in the snow. He just loaded the back of his old 2-wheel-drive Trailblazer with 50-pound sandbags to weigh down the back of the vehicle, he said.
Zentmeyer returned home in April 2020 and began making plans for his own chiropractic clinic. The first step was to find a freestanding building in a good location.
The gray building with the burgundy awning on the corner of Virginia Avenue and King's Mountain Road, where Bayberry Cottage had been, looked perfect.
Renovations are going on now to turn the once open space into two adjusting rooms, a room for a massage therapist and a room for exams and X-ray.
The X-ray machine is scheduled to arrive on April 19, and other equipment he has ordered includes adjustment tables.
He also plans to get a massage therapist, he said, and Rená Watkins will be a chiropractic assistant.
While renovations are going on inside the building, Zentmeyer has been making the rounds outside, getting out the word about his new practice, he said. Once the pandemic restrictions lift and things return to normal, he's aiming to get involved with a Rotary Club as well as a sports or athletic club.
What interested him in chiropractic practice is "how holistic it is, how the body can heal itself and all that. It's a different approach on how to get rid of pain and how to get rid of problems."
Chiropractic helps relieve back pain, headaches, stiffness in the neck and back and numbness and tingling in the hands and feet, he said. Those problems often come from vehicle crashes or personal injury, he said.