Henry County has lost its fifth resident this week and its sixth this month to the surge of COVID-19 that a hospital official says is infecting ever younger people.
The county went a span of 92 days – from May 20 to Aug. 20 – without a death from the disease caused by the novel coronavirus, and now there have been 11 in the past 25 days.
That's the 135th resident of the county to die since the pandemic began, and the West Piedmont Health District has had nine deaths recorded in the first 14 days of September.
We never know much about cases and victims, except that all data are tracked by residence, and we can deduce some basic information from shifts in data points.
Such changes tell us this victim was a Black man between the ages of 70 and 79. We don't know if he had been hospitalized when he died.
This latest death was recorded by the Virginia Department of Health as of 5 p.m. Monday. But deaths are a lagging statistic because VDH does a diligent review of death certificates and other information before adding to its death toll. The death could've occurred weeks or even months ago.
This pushes to 350 the number who have died across Henry, Patrick and Franklin counties and the city of Martinsville since March 2020. Franklin County has recorded 86, Martinsville 82 and Patrick County 47.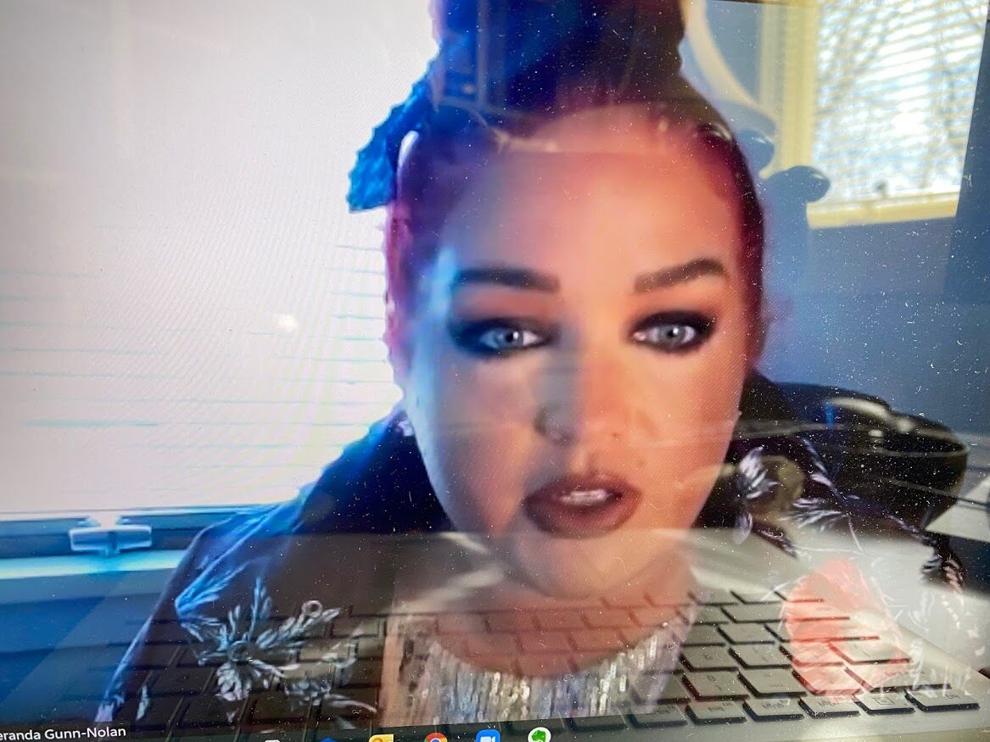 The district reported also 50 new cases but no new hospitalizations on Tuesday morning.
But Dr. Sheranda Gunn-Nolan, chief medical officer at Sovah Health, said in a video released by the hospital that there were more than 40 patients being treated in Martinsville and Danville. She didn't break down that number.
She also said the age of patients was getting younger and that she was seeing "a number of patients in their 30s not survive COVID-19."
She cited the fall season of "fairs, festivals and concerts" as very concerning to health care officials. The Henry County Fair is scheduled to start next Wednesday.
Franklin County, which canceled its fair planned for this week – as did Patrick County – had more than half of the new cases in the district (26). Henry County reported 16, Patrick County had eight, and Martinsville had two.
The 7-day average remained at 56, or 41 per 100,000 residents.
Meanwhile the Franklin County School Board adopted a mandate to wear masks indoors, undoing an earlier vote and a pop-up placing an alert on the district's COVID-19 dashboard.
That dashboard shows 113 cases among students and 17 among staff this month. The dashboard does not list quarantines based on those cases. VDH also reports an outbreak at Benjamin Franklin Middle School, which has 43 cases among students and one from staff. There also have been 42 total cases at Franklin County High School this month.
As of Tuesday morning, VDH reported 2,161 cases in the district among those between the ages of birth and 19 — up by 23 from Monday — with 1,664 of them in the 10-19 bracket, an increase of 18.
Hospitalizations remained at 14 (with 8 in the 10-19 bracket). Data by age groups aren't broken down by locality.
Statewide there were 3,659 new cases reported, which was just shy of the 7-day average of 3,689, or 43.3 per 100K.
Steven Doyle is editor of the Martinsville Bulletin and the Danville Register & Bee. He can be reached at 276-638-8801, ext. 245.