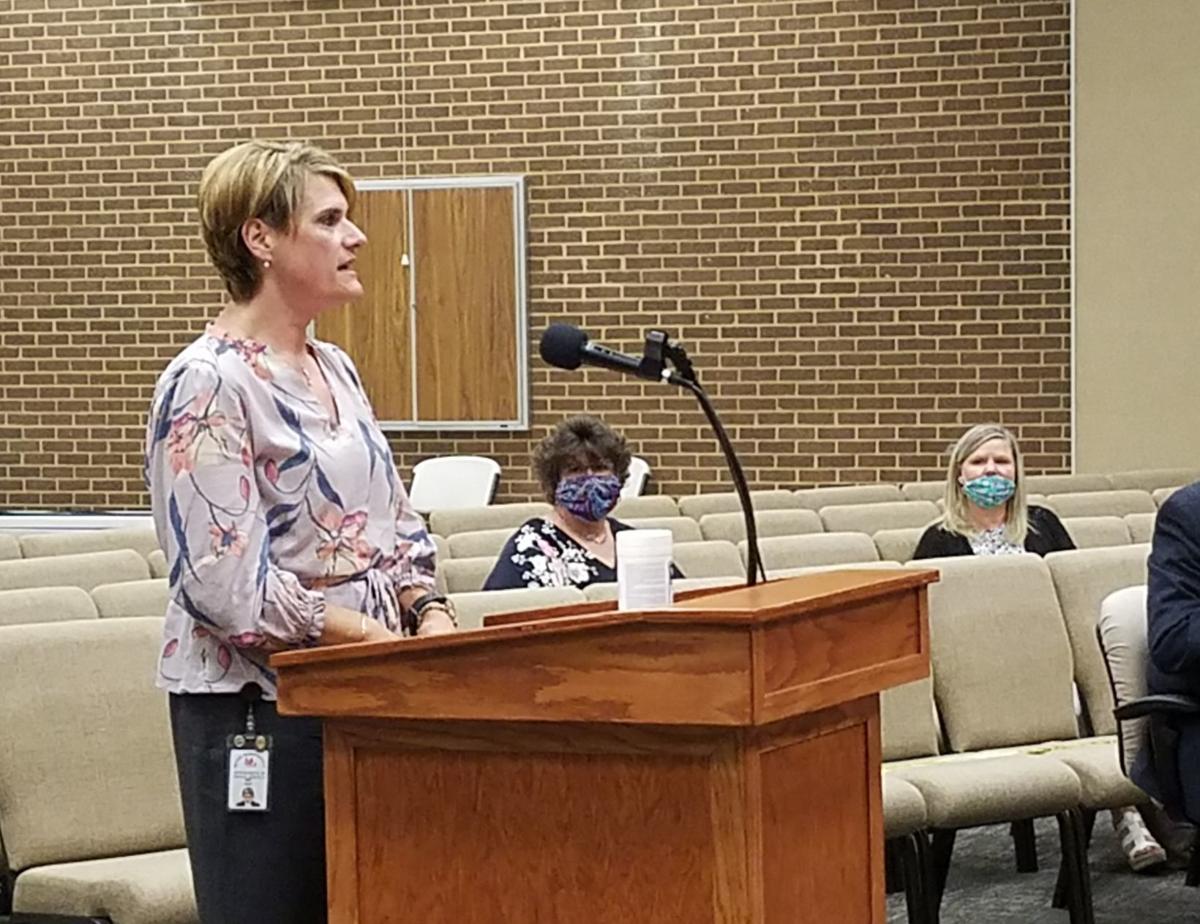 The topic of money -- or the lack thereof -- dominated the discussion Tuesday afternoon at the Henry County Board of Supervisors meeting.
For the past two years, Henry County has been grappling with a sharp spike in demand and costs for providing foster care and other services to at-risk youth. The board on Tuesday approved an extra appropriation of $350,000 to cover budget overages in the Children's Services Act program fund for the current fiscal year.
Board documents show $80,000 of this amount will come from the board's contingency funds, and the remaining dollars will be transferred from other general fund line items.
Similar cost overruns occurred last year because of rising numbers of foster care cases and hikes in service provider fees, according to board documents. In June 2019, the Board of Supervisors appropriated an additional $275,000 to the CSA fund.
Then, in the upcoming 2020-21 county budget that goes into effect July 1, local CSA program costs are expected to double to slightly more than $2 million.
Amy Rice, director of the Henry-Martinsville Department of Social Services, explained to the board on Tuesday that escalating costs are a statewide problem. Virginia's CSA budget has increased by $36 million in two years.
The good news is that Henry County spends millions of dollars less on these services than some neighboring localities, Rice said. Still, the increase places yet another demand on a budget that is already strained because of COVID-19.
"We are seeing younger children with more significant needs, so we are serving them longer," Rice told the board.
These needs may stem from mental health issues, substance abuse, and/or abuse or neglect in the home. Without intervention, youth who are considered "at risk" are more likely to drop out of school or become involved in criminal activity in adulthood, she said.
Unfortunately, she said, it's hard to predict what kind of numbers CSA will see in the future.
"There is no way to know what types of needs we'll see from the children. I realize how difficult that is from a budget perspective," Rice said.
Officials said there have been more local youth needing therapeutic foster care in recent months. These services are more intensive and costly than traditional foster care, and the locality has to cover a higher percentage of the cost, Rice said.
The state has a "tiered match rate" for localities, meaning if children stay in their home and community while receiving services, the local government only has to match 14% of the cost versus 28% if they are placed elsewhere.
"The idea is, if a child is served in their home and in their community, they have better long-term results," Rice said. "We are trying to serve children in the least restrictive environment."
Although Henry County has seen an increase in therapeutic foster care placements, its rates of special education private day placements remain "very low" compared to neighboring localities. Rice attributed this to the success of special education services in local public schools.
"Henry County Schools do a phenomenal job of educating special education students in the school. I cannot brag on them enough," she said.
Higher numbers of private placements result in higher costs. For example, Rice said, Franklin County's CSA program served a total of 311 children last year at an average cost of $22,000 per child. Danville served 146 children and spent an average $29,000 per child. In contrast, she said, Henry County served 116 children and only spent $12,000 per child.
This meant Henry County spent a total of $1.3 million on CSA services for the year, versus $6.5 million in Franklin County and $4.2 million in Danville, Rice said.
Deputy County Administrator Dale Wagoner praised local CSA officials, saying, "They do a tremendous job of making sure the children are placed in appropriate care at the lowest cost possible."
Multiple money matters
Much of Tuesday's agenda was devoted to financial matters, including approval of several year-end purchases and routine budget adjustments that typically take place at the supervisors' June meeting. The board also voted to appropriate the total county budget of $156,358,217 for the upcoming fiscal year.
Henry County's current year budget recently received a $4.4 million boost of federal emergency relief funds, but the money can only be used for new, unbudgeted costs related to the COVID-19 pandemic.
Kim Barto Meeks is a reporter for the Martinsville Bulletin. She can be reached at 276-638-8801.
Concerned about COVID-19?
Sign up now to get the most recent coronavirus headlines and other important local and national news sent to your email inbox daily.