Harry Alley, John Hughes and George Lester II were recognized Saturday morning at the Uptown Martinsville Farmers Market for their small business success and contribution to the community.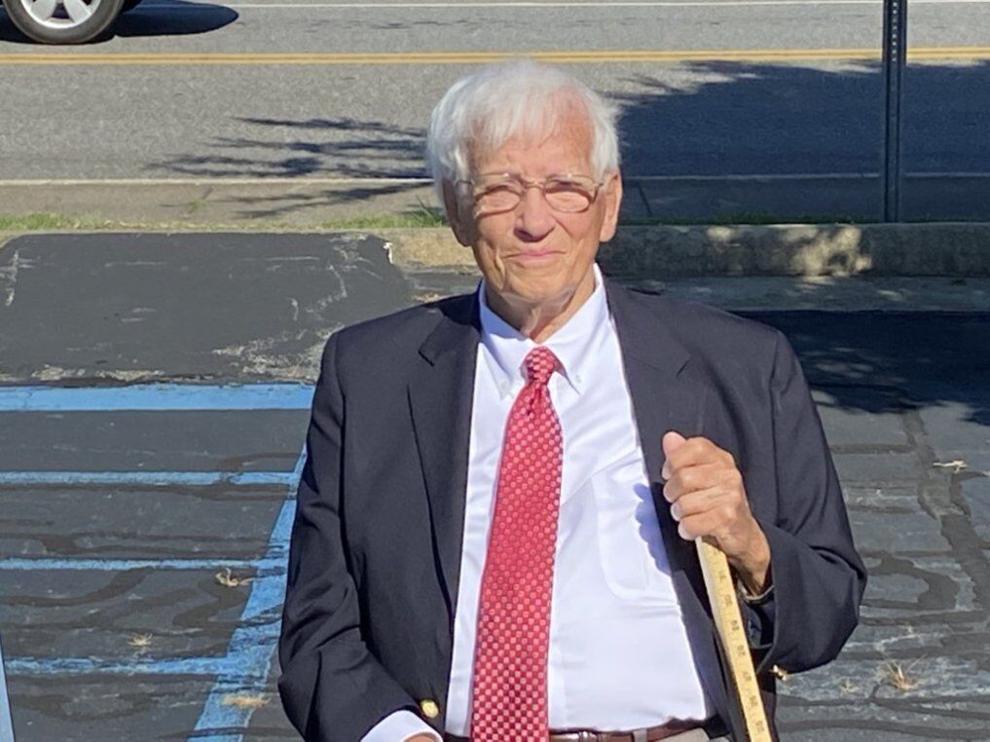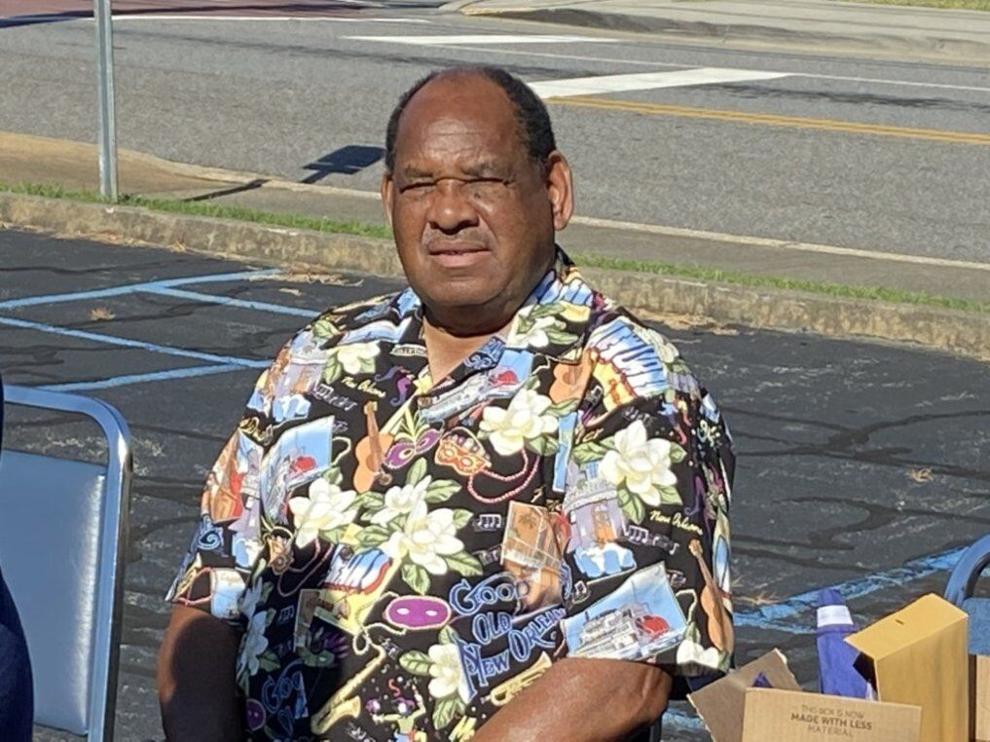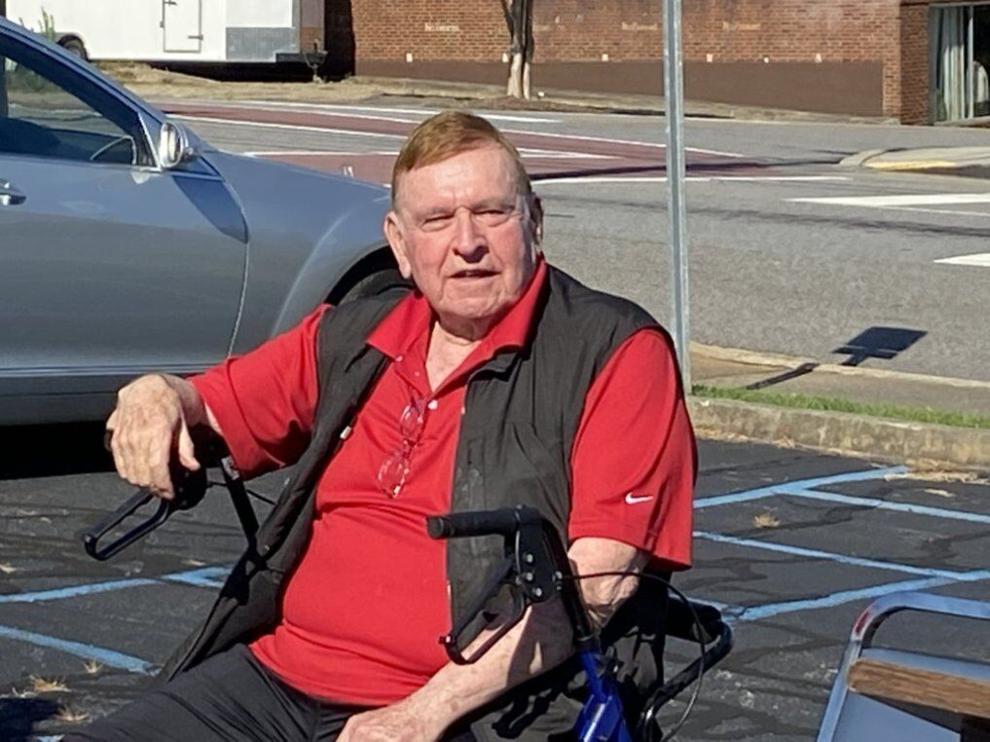 "These three gentleman bring together 240 years of business in Martinsville," said Mayor Kathy Lawson.
Del. Les Adams (R-Chatham) said, as a representative of Martinsville in Richmond, small businesses are always at the forefront of his mind.
"It's often said that small businesses are the backbone of the economy, but local businesses face adversity," Adams said. "It's much different than multinational corporations."
Tommy Trent, a regular vendor at the market and also a small business owner, was remembered also. Trent died unexpectedly on Wednesday.
State Sen. Bill Stanley (R-Franklin) recognized John Hughes, who has operated Hughes Enterprises for 50 years.
"John is a lifelong resident of Martinsville, one of 16 children in his family," Stanley said. "He went to work for himself at the age of 27 to make a difference for himself and his family in this community."
Martinsville Vice Mayor Jennifer Bowles recognized Harry Alley, who has operated Larry & Alley Inc. for 69 years. She said that Alley started his furniture store with a $1,000 loan and now has one of the most successful stores in Martinsville.
Mayor Kathy Lawson honored George Lester II.
"The Lester Group was actually founded in 1896," Lawson said. "This corporation has built a legacy upon its strong values, dedicated employees and their passion for our community.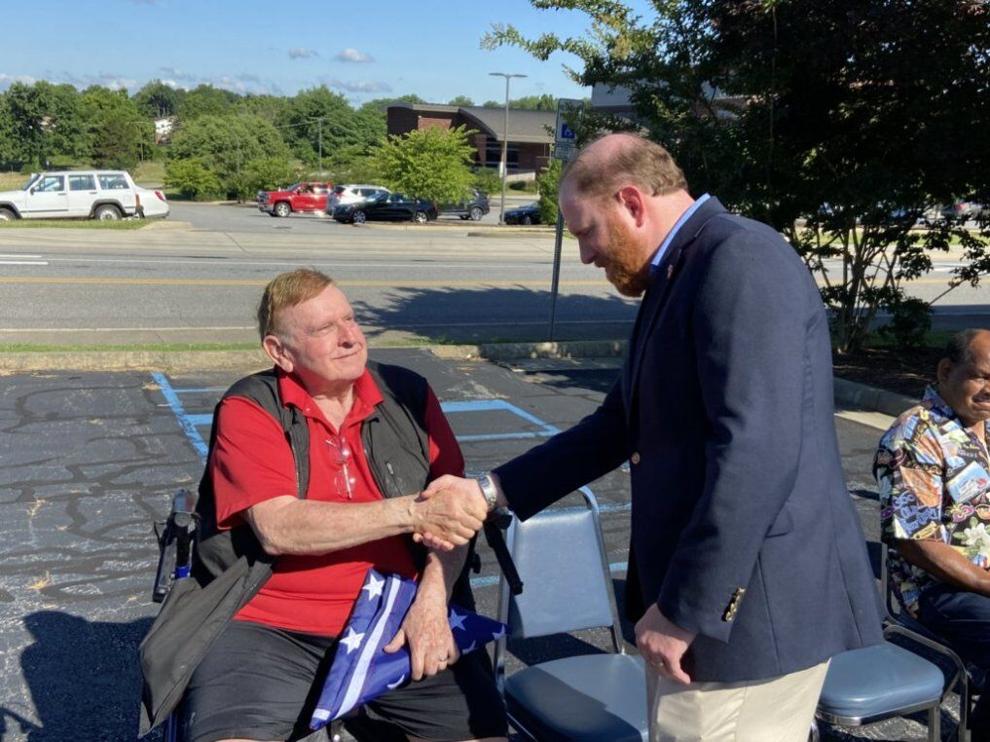 "It is my honor this morning to recognize George Lester and The Lester Group for 125 years of providing service to our community … I am very honored to call Mr. Lester my friend."
Bishop Early Dillard of the Shiloh Way of the Cross Church opened the event with prayer, followed by Lisa Watkins and Sharon Shepherd with the MHC Chamber of Commerce, who recognized three small businesses who sponsored the event: Ameristaff, Southeastern Wood Products and Phillips Logistics Management Corporation.
The event was also attended by City Council member Danny Turner, who was instrumental in creating the event, and U.S. Rep. Morgan Griffith's Deputy Director Josh Hess of the 9th Congressional District.
Each honoree was presented with an American flag that will be swapped out for a flag that will fly over the U.S. Capital in Washington, D.C. on July 4.
Bill Wyatt is a reporter for the Martinsville Bulletin. He can be reached at 276-638-8801, Ext. 236. Follow him @billdwyatt.