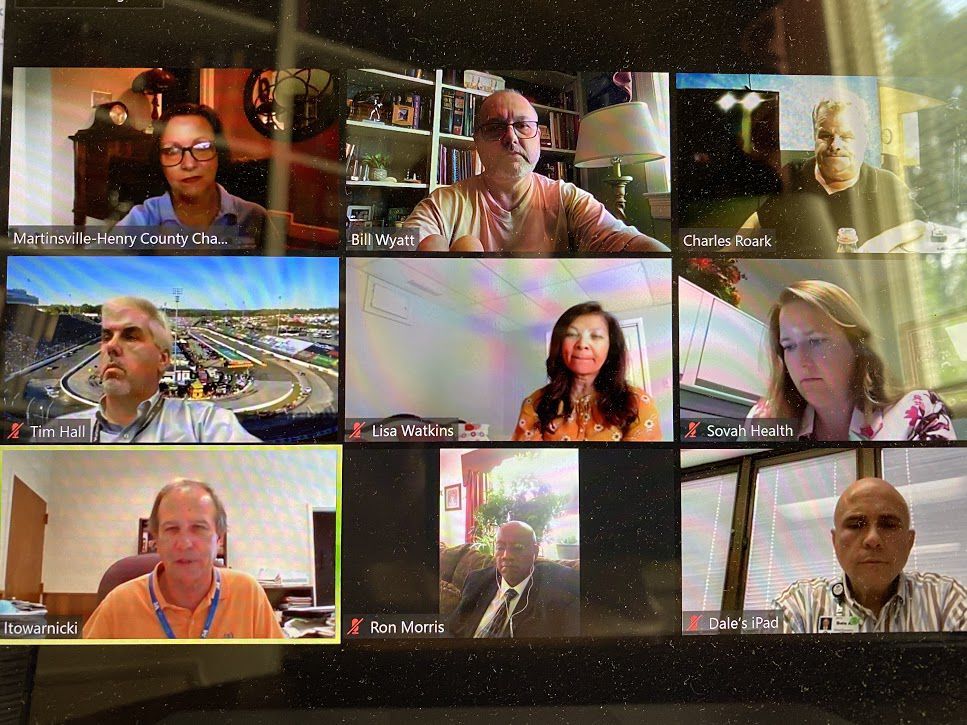 Utility disconnection dates for customers in arrears are different for Martinsville utility customers and PSA customers in Henry County as well as the methods of preventing it, if financial assistance is needed.
City Manager Leon Towarnicki explained at Tuesday night's City Council meeting and reiterated at Thursday's COVID-19 briefing that disconnections will begin next week in the Martinsville.
If you are a customer of the city's utilities, you are required to contact the utility department and set up a payment plan before Tuesday, or you will be put on the disconnection list.
That payment plan will require you to pay your current bill on time along with an agreed upon payment toward the delinquency that will allow the total amount to be paid within nine months.
Once a payment plan has been made, a residential customer will then be eligible to apply through Social Services for up to 50% of the amount in arrears using a simple two-page application that does not require proof of income.
In Henry County the procedure is the opposite. PSA customers should contact Social Services first and apply for financial assistance. Once the amount of aid has been established, the customer should contact the PSA and make payment arrangements for any amount that remains unpaid.
Henry County Administrator Tim Hall said the differing requirements are because the city owns all of its utilities, and the PSA only providing water and sewer. AEP provides electricity to residents of Henry County, and the assistance from Social Services may be used for both.
For PSA customers, bills will go out on Sept. 5 and customers more than two months behind with no payment plan in place will be subject to disconnection beginning Sept. 21.
Grant money available
Towarnicki said a second round of grants to small businesses is now available for qualifying business within the city limits. Applications for grants up to $5,000 will be accepted through Oct. 2.
Hall said the county's small business grants using CARES Act money will end at 5 p.m. Monday.
MHC Chamber of Commerce President Lisa Watkins said there was almost $1 million available to small businesses through the Go Virginia, Region III - Bridge to Recovery grant. The matching grants may go as high as $20,000, with the business paying half to a supplier of COVID-19-related supplies or services and the fund paying the other half.
Watkins encouraged providers to get on the approved vendor list and anyone with questions should contact her directly at the Chamber by calling 276-632-6401 or emailing lisa@mhcchamber.com.
Number COVID-19 patients remains steady
Sovah Health-Martinsville CEO Dale Alward said his hospital is treating 10 COVID-19 patients at the Martinsville Hospital and 24 at Danville facility. The total number of patients at both hospitals has remained relatively the same for the past two to three weeks.
"We have celebrations when someone recovers, and we've had several," Alward said.
Bill Wyatt is a reporter for the Martinsville Bulletin. He can be reached at 276-638-8801, Ext. 236. Follow him @billdwyatt
Get local news delivered to your inbox!
Subscribe to our Daily Headlines newsletter.