Area health care leaders met Monday with staffers from Massey Cancer Center who are spearheading Project COALESCE, a program that aims to increase screenings for deadly cancers that can be treated when caught early enough.
"COALESCE" stands for "Clinics & COmmunities TAckling RaciaL DisparitiEs, Systemic in (Colon and Cervical) Cancer ScrEening."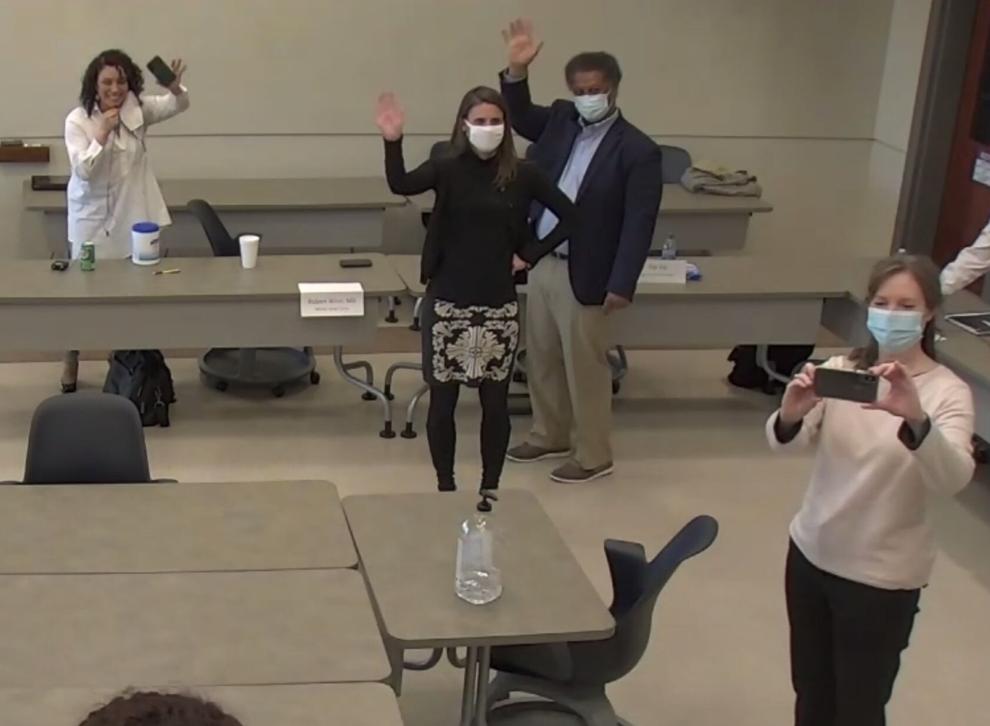 Project COALESCE is a 2-year program being conducted across five geographic regions, called "dyads," in the state. One of those dyads is Martinsville, through the MLC Cancer Foundation and Martinsville Henry County Coalition for Health & Wellness.
In Virginia, 56% of colorectal cancers are diagnosed at the late stage, information presented at the meeting stated, but those statistics are worse for the Virginia Department of Health's West Piedmont Health District, which encompasses Martinsville and the counties of Henry, Patrick and Franklin. The CRC incidence and mortality rates are higher than for the state and nation, and 78% of CRC cancers diagnosed among Black residents are at the late stage.
Additionally, southern Virginia is one of the nation's three hotspots for CRC deaths.
Project COALESCE has five dyads based in four regions of Virginia. The five FQHCs serve a combined total of 47,708 patients. Each of those regions have higher risks than average. They are:
Martinsville (population 12,852), which has 20% food insecurity, 39% obesity, half the median state income ($34,000), the third-highest CRC mortality statewide and a life expectancy of 69.
Danville (41,070 population), with 30% obesity, half the median state income ($36,000), third-highest CRC mortality rate statewide and life expectancy of 72.
Richmond (226,622 population), with 31% obesity; life expectancy of 77; the highest excessive drinking in the state, at 22%; and a rising liver mortality trend.
Brunswick (population 16,520), with the state's highest obesity rate, at 42%, plus 76% rural population, a 49% rate of colon screening and a life expectancy of 75.
Additionally, each of those dyads has about 20% smokers and from 47% to 54% of the population is Black, which are less likely to get the recommended screenings.
"The intention of the grant is to address systemic racial barriers" to proper health care, including cancer screening, said Principal Investigator Katherine Tossas of Massey Cancer Center.
Project COALESCE "is real partnership," Massey Cancer Center Director Dr. Robert Winn said. "The doctors and people on the front lines are doing the best they can, but they also need help. … This is where a partnership matters."
Funding is from Pfizer and the American Cancer Society, and this 2-year program "is only the catalyst of a longstanding relationship that goes beyond the" grant funding, he said.
The local participants are to meet monthly to assess barriers to proper screening and how to increase screening. Their recommendations should come from "whatever evidence base you think works best in your community" for colon cancer and cervical cancer screenings, Tossas said.
Heart disease and cancer are the two top causes of death in the United States, Winn said, and "cancer kills more people in rural areas and at-risk communities."
Cervical and colon cancer are "the two most preventable cancers in the U.S.," Winn said.
The MHC area had only one GI doctor who performs colonoscopies, Tossas said, so "perhaps it's much more reasonable" that many people have the FIT (fecal immunochemical test).
However, the FIT is not a substitute for a colonoscopy, Winn said.
"Women are gatekeepers of health care," because they tend to be the ones to bring children, parents and partners to the doctor, so an important question is "how do we engage women," Tossas said.
Cancer Genetic Counselor Misti Williams of Lewis-Gale Medical Center in Winston-Salem, N.C., said she has "worked with MLC for 8 to 10 years … and seen them grow. … They have educated so many folks in the Martinsville areas in ways that health care providers can't do.
The American Cancer Society and Susan B. Komen Foundation are losing local funding, Williams said, "but luckily MLC" is helping in ways that fill in those gaps.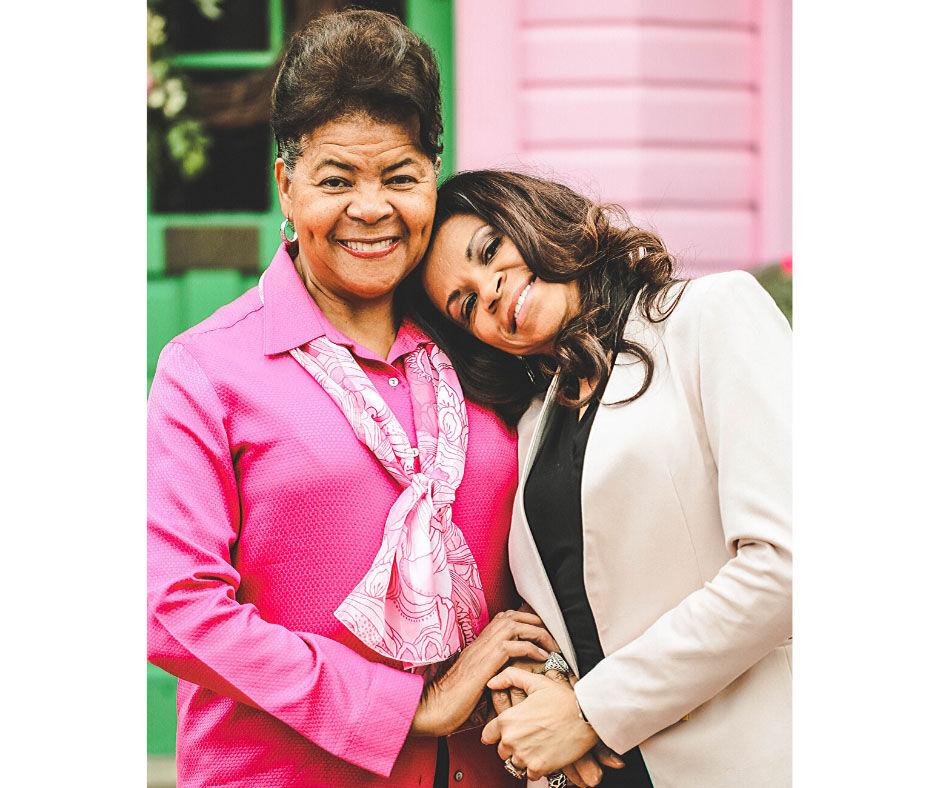 "I thank God for Sister [Pat] Via, coming up with the MLC Foundation, and whatever I can do to help doing the MLC, I'll do to help," said CRC cancer survivor Bobby Penn, a minister at Refuge Center of Deliverance and a Dollar General manager. "Get your screening. You don't have to feel bad; you don't have to look bad; just get it done, amen."
Pat Via is the founder of MLC Foundation, named after her mother, Myrtle Lee Carter, who passed away after a fight with cancer. Via also had breast cancer, which had not been detected on a mammogram.
"You have to take it on your own to do certain things" such as get screened, she said. "It's your life."
Standard recommendation is to get a CRC exam at age 45, but "the age limit didn't work for me," Penn said.
"We have to have people get access to the system in order to meet the initial screening portion," MHC Coalition for Health & Wellness Executive Director Marcus Stone said.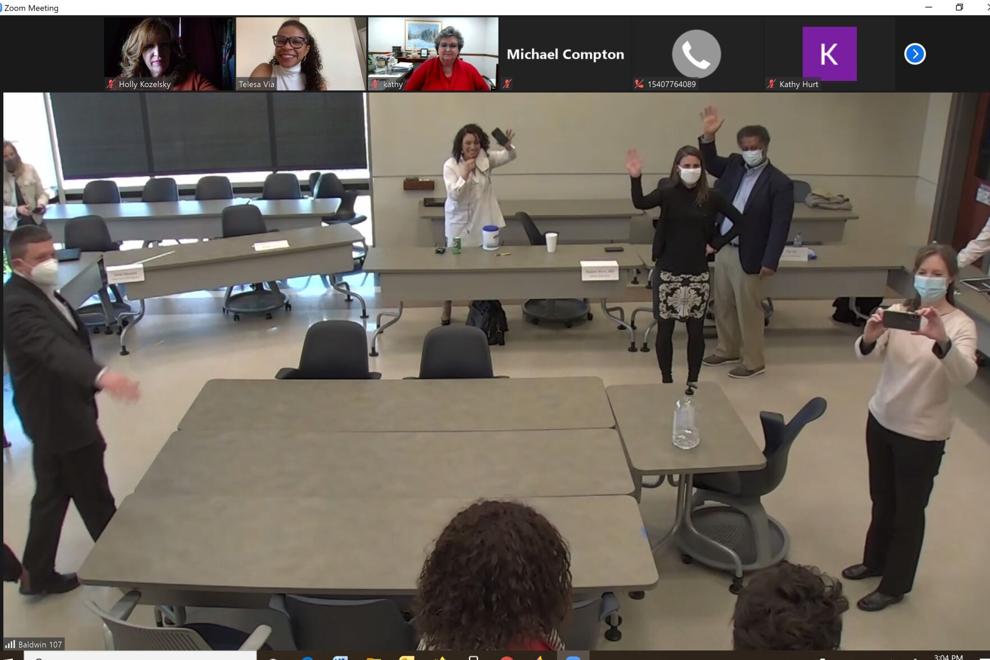 Also attending the meeting were:
Velma Carter of MLC Foundation: "How do you reach out to those who are not considering themselves for being tested?" she asked. "Not everybody is around proactive people to guide them along the way."
Telesia Via of MLC Cancer Foundation, one of the organizers of the event: "This is such an awesome opportunity and partnership. Our family has been hit hard by cancer," which is why the Vias created the foundation, which now helps others.
Sheryl Agee, senior operating officer of the Harvest Foundation.
Martinsville Mayor Kathy Lawson: "My stepmother [of 30+ years] was a breast cancer survivor, then the cancer came back in other ways, so this is important to me."
Martinsville Vice Mayor Jennifer Bowles.
Rev. Keishawn Niblett of High Ridge Baptist Church, who throughout the pandemic has held public information sessions with specialists about COVID-19 over Zoom.
Michael Compton, director of the Ravenel Cancer Center at Sovah-Health in Martinsville.
Greg Preston, executive director of Piedmont Community Services and a member of a fraternity that mentors 45 boys in local schools.
Health and wellness coach Janet Steward of Smart Body Dynamics in Madison, N.C.
Charlotte Garrett, coordinator of Massey Cancer Center's Cancer Research and Resource Center in Danville.
"You have to take it on your own to do certain things."

MLC Cancer founder Pat Via