Unlike Chatmoss and Forest Park Country Clubs in Henry County, the Beaver Hills Golf Course is not surrounded by homeowners who relish their backyard views of beautifully manicured fairways.
Beaver Hills is known as the "Rock Pile" by mostly blue-collar duffers who have bent irons and chipped woods from the often harsh conditions presented by the land that lies near a former rock quarry off Kings Mountain Road in Collinsville.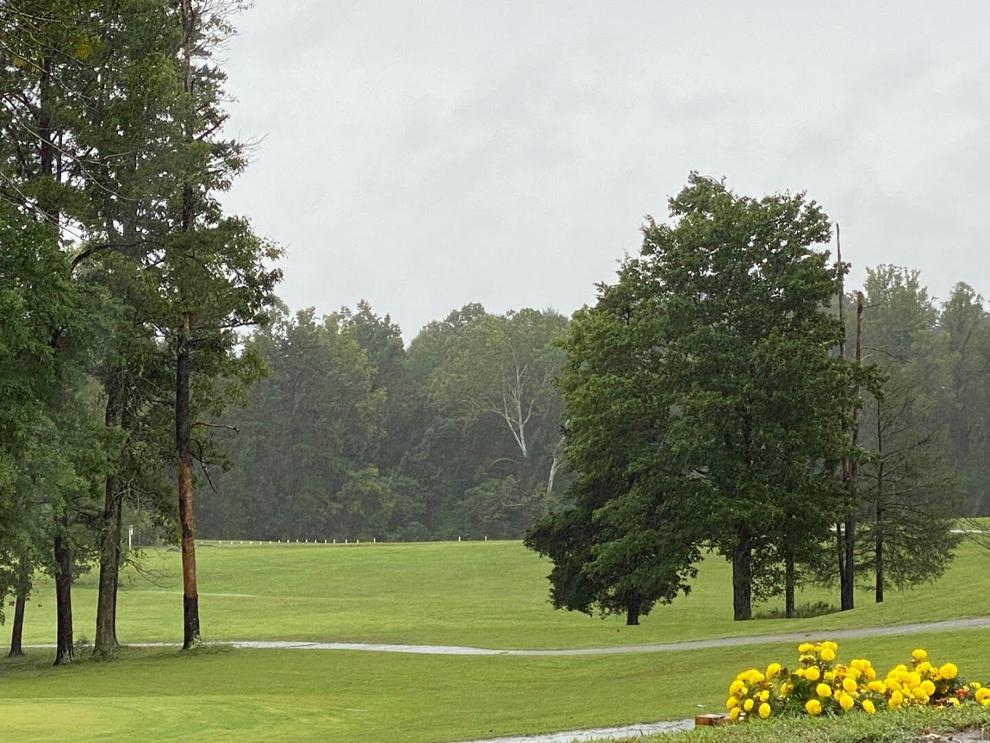 By this time next year, though, the Rock Pile's tee boxes and greens likely will be gone, replaced by an array of solar panels mostly hidden from view by newly planted evergreens, hollies and fencing.
Beaver Hills is just one piece of the landscape of Martinsville and Henry County that is about to change. There are no fewer than four projects in the works to generate energy from more than 3,000 acres of open spaces, some of it formerly used for bucolic recreation.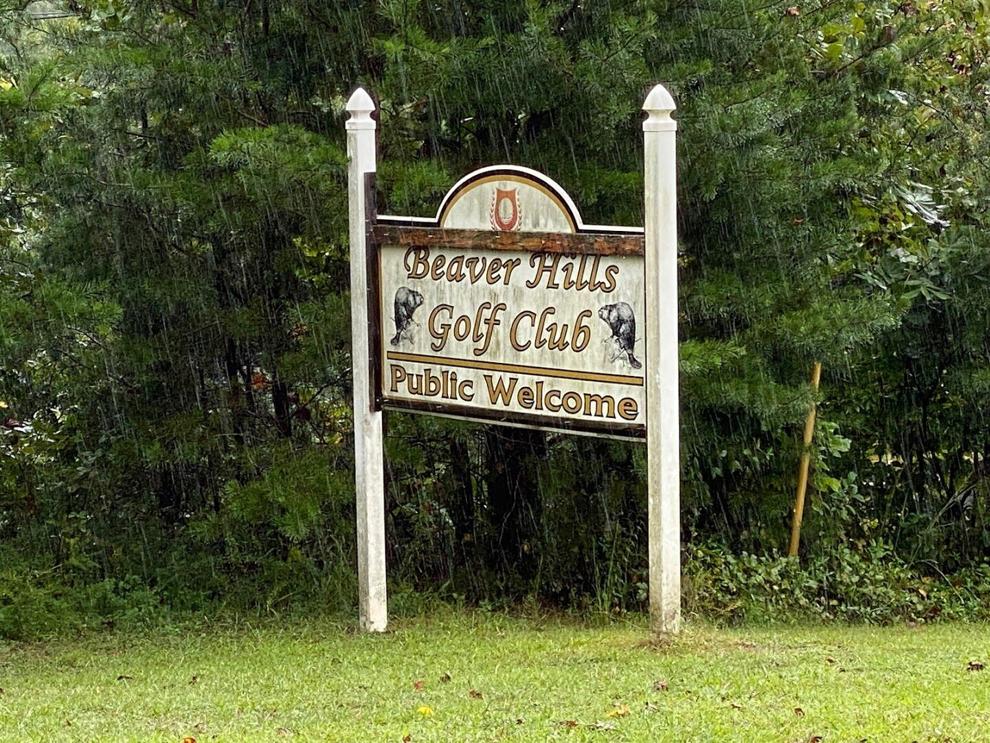 But none is as contentious as a proposal to build a solar farm where Henry County's last public golf course now stands.
Beaver Hills Golf Course has been in operation for 75 years and was designed by Ferdinand Garbin, a golf course architect who designed and remodeled more than 100 golf courses, mostly in Pennsylvania, New York, Ohio and Virginia.
Now the roughly 5,900 yards he drew up to play to par 71 are about to become something quite different.
Where this started
The road to this plan for Beaver Hills actually starts about five miles away at the old Bassett Country Club.
In September, representatives with a development company called North Carolina Renewable Energy conducted a sparsely attended community meeting at the Heritage Conference and Event Center, which is located on the grounds of the former Bassett Country Club.
For 88 years there was a 9-hole golf course on that sight, operating until 2014, when it closed because of a decline in membership and was sold to The Lester Group.
"With its long history, the property has become an asset to the community," George Lester, board chair and then CEO of The Lester Group, said at the time. "Our goal is to preserve the property for the use of the community."
In October, the Henry County Board of Zoning Appeals approved that "use of the community" as a solar farm.
Representatives of NCRE describe the converted property as open land with anti-glare and anti-reflective panels that stand 8 to 12 feet high that produce noise comparable to a refrigerator, have no emissions or waste and are protected from view by a natural buffer of at least 100 feet and, in some areas, 300 to 400 feet wide and contained within a fence.
The energy the panels collect is tapped by a buyer such as Appalachian Power at the proposed Beaver Hills project and is transmitted through power lines to larger grids where it is then distributed and resold to businesses and homeowners.
The concept has been growing as carbon-neutral energy sources are needed. The Energy News Network, a nonprofit news site reporting on the transition to clean energy, reported a year ago that developers had filed notices to build 62 solar farms in Virginia, most of them in rural counties where land is open and real estate prices are low.
There even is a huge development underway near Axton, but until now, these solar efforts were not part of golf course communities and suburban neighborhoods around here.
From Bassett to Beaver Hills
The 36-acre site in Bassett will be renamed "Green Acres" and is expected to generate 5 megawatts of electricity. That's enough to power about 1,000 homes, and Appalachian Power already has agreed to purchase the electricity.
No one spoke in opposition to the project at the public hearing before the Henry County Board of Zoning Appeals in September, despite about 25 property owners who live either next to or across from the proposed facility.
"It's good to see this," BZA member Robert G. Clark said during the meeting. "I played that course for probably 25 years, and it hurts now to see the condition that it's in."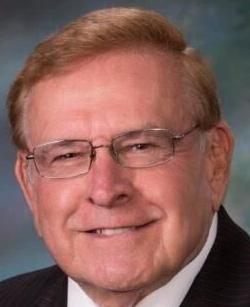 Lester, who retired as CEO in 2018, also co-owns with Randolph Isley the Beaver Hills Development Corp., which controls 120 acres that include Beaver Hills Golf Course.
The course's only neighbors to speak of are apartment dwellers at The Traces, an apartment complex also owned by Lester properties, and Kings Grant, a retirement community owned by Sunnyside Presbyterian Home in Harrisonburg.
Developers of a proposed solar farm at Beaver Hills say they have met with Kings Grant officials and have agreed to address a drainage issue that currently exists near the adjoining properties.
The only opposition that has presented itself at two public meetings has been in the form of a self-perceived jilted golf course manager with a handful of signatures from local golfers and a member of the Martinsville City Council.
A different plan
At the end of 2019, Isley said he and Lester expected to shut down Beaver Hills because they couldn't find anyone to lease the property and operate its golf course.
Not as many people were playing the sport, and the cost of maintaining the course and generating play was becoming less of a draw for management companies or individuals looking to invest in the game.
Then, at the last minute, William McLawhorn offered to lease the course and try to restore it to some semblance of its former glory.
"Our philosophy is to put effort into it and to make it better and give it as much love as possible," McLawhorn said at a ribbon-cutting ceremony in January.
He signed a 1-year lease with Beaver Hills Development Corp., and before his first summer season was finished, he found out Lester and Isley had other plans once his lease ran out.
"From tee to green, the course is in the best shape it's ever been," McLawhorn said. "I've got $50,000 in expenses and $30,000 in chemicals on the greens."
He said he was prepared to discuss a renewal of the lease and extend it for another year.
"The meeting never happened," McLawhorn said. "Nobody in their right mind would have taken this on for only one year."
Andrew Palmer, a commercial leasing manager for The Lester Group, was credited at the time with being instrumental in keeping Beaver Hills Golf Course open, but he said an agreeable arrangement with McLawhorn had become unattainable.
"William is four months behind on his rent, and we have a pending unlawful detainer case against him," Palmer said. "Our court date [with McLawhorn] for non-payment of rent is set for Jan. 13."
An idea from Japan
This golf course-to-solar-farm approach is hardly a new concept. Its inception goes back nearly 30 years to Japan.
Golf was a very popular sport in Japan during the 1980s, when a round on a public course had to be scheduled a week or more in advance and cost as much as $300.
But today the popularity of the sport has declined dramatically. So much so, many courses are being abandoned.
Goodnet, a news site founded by Shari Arison to monitor creative uses of green energy, reported in January that Kyocera, known in the U.S. mostly as a cellular telephone manufacturer, has converted about 60 golf courses in Japan into solar power plants.
Golf Course Industry, a trade publication, used as a resource for superintendents and other golf professionals, also reports golf courses all across the U.S. are becoming sites for solar energy.
Abandoned or closed facilities obviously are not producing income, but even for many that are, solar leasing companies are outbidding the traditional forms of revenue.
'White Stripe'
Beaver Hills Development Corp. has entered an agreement with NCRE that could become a long-term lease set to begin when McLawhorn's lease expires at the end of the month.
NCRE's plans call for a solar farm at Beaver Hills that is almost three times the size of the one it will build at the former Bassett Country Club.
"It's a 120-acre site, AEP will be the purchaser, and 43,000 modules will produce 14 megawatts," said Arick Wilson, a permitting and economic development manager with NCRE. "It is already zoned right, but we need a special-use permit."
And NCRE's agreement with Beaver Hills Development becomes null and void if NCRE fails to gain approval to convert the golf course to a renewable energy source.
The Beaver Hills project has been dubbed "White Stripe" and had been slated for a public hearing in front of the Henry County BZA on Wednesday, but that meeting recently was changed to 1 p.m. Tuesday at the Henry County Administration building.
"Trying to get away from the holiday," said Lee Clark, the county's director of planning, zoning and inspection.
A good fit?
The notice of the hearing states that a special-use permit is being sought "to allow the construction of a Large Scale Solar Energy Facility at 325 Beaver Hills Club Road … on what is currently the Beaver Hills Golf Course."
The notice also states that the purpose of the hearing is to receive citizens' input, but don't look for a horde of disgruntled property owners or golfers showing up and demanding to be heard because their rights are being trampled.
That's because "no public comments will be taken during the meeting and attendance will be limited to 10" because of the Declaration of Emergency in response to the COVID-19 pandemic.
"All comments received will be read during the public hearing on this date at 1 p.m.," the notice states.
A post on the Beaver Hills Golf Club Facebook page says, "This is the opportunity for the people of Martinsville and Henry County to fight for your one and only public golf course… do not let our quality of life and businesses be forced to close."
Martinsville City Council member Danny Turner attended the community meeting in September at Bassett.
"This property [Beaver Hills] is in the middle of everything—Kings Grant, [Henry County] Administration Building, courthouse, industrial complex, community college," Turner said. "It's not a good fit."
The city's deal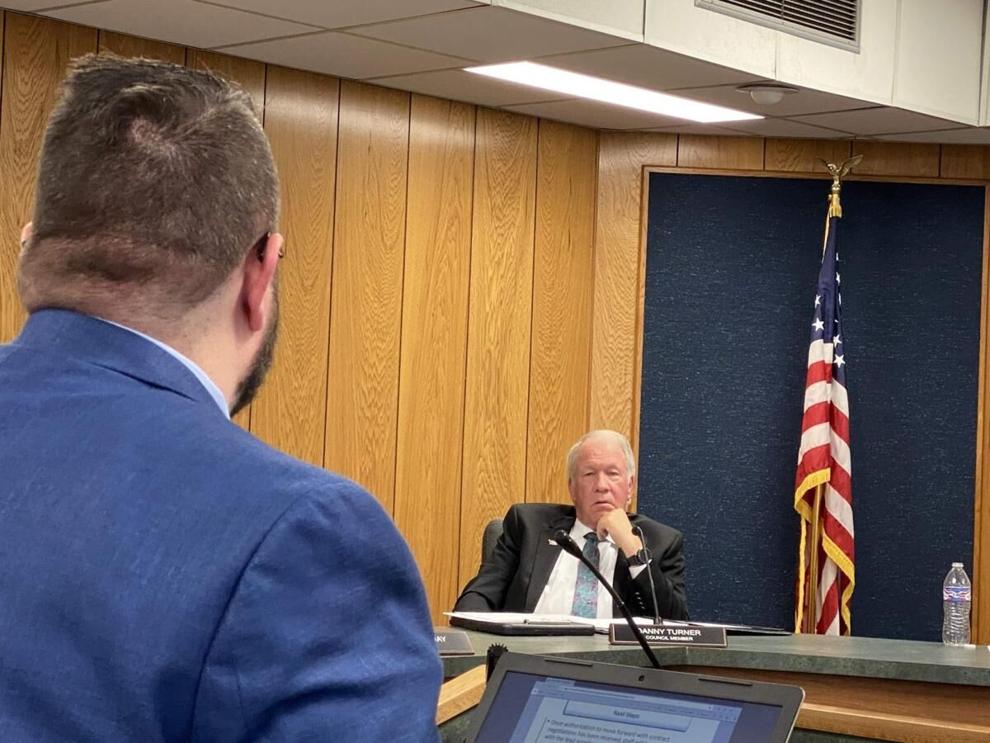 Turner also was alone in opposition to the proposed development of an 8-megawatt facility at the former 458-acre Lynwood Golf and Country Club on the Dupont Road.
In July, City Council voted, 4-1, to authorize City Manager Leon Towarnicki to draft a power purchase agreement allowing the city to tap in and purchase electricity produced by a new solar farm there. The proposed production at Lynwood would be larger than Bassett but smaller than Beaver Hills.
"This could be a showcase project," said Garrett Cole, a power supply consultant for GDS Associates, Inc. "Local solar project feasibility has improved drastically due to significant price improvements and larger project size opportunities."
Cole said a request to build a standalone solar facility was sent out, and about 26 developers responded. GDS will evaluate the responses and recommend a developer to the city.
When this solar farm would be completed, the city then would be a buyer of the electricity, just as AEP will be for Green Acres and White Stripe, if approved.
Turner described the city's participation as a "bad investment" and compared it with a controversial long-term contract the city currently has with AMP-Ohio, the city's primary supplier of electricity.
Although the cost of the electricity is not expected to be any less, the cost of transmission is expected to be a fraction of what that delivery charge is from someone like AMP Ohio.
'What we used to make'
Tim Barker, head of development for NCRE, says the construction and build-out process usually takes about 25 weeks. That's what he sees for Beaver Hills.
"We're hoping to begin work in the second-half of 2021," Barker said.
Although there will be traffic related to the construction, once the solar farm is operational, Barker said neighbors might see one pick-up truck per week.
There is virtually no noise, and barriers will be constructed around the property so that it will be essentially hidden from view.
Once the farm is operational, the lifespan of the system is estimated to be 35 to 40 years.
All three golf-course sites in Henry County are estimated to produce a combined 27 megawatts, enough to power about 5,400 homes.
Farm Progress, an online news site produced by Informa, an international research group, reports solar companies are offering to lease land that is open and with exposure to plenty of sunshine at rates of $800 to $1,200 per acre annually.
NCRE held a second meeting in November at the Heritage Conference and Event Center in Bassett concerning the Beaver Hills project. The meeting was attended by two NCRE presenters, McLawhorn and his mother, Isley, Palmer and the Martinsville Bulletin.
An abbreviated repeat of the presentation at the first meeting was made, followed by about 30 minutes of debate between McLawhorn and Isley and Palmer.
"I'm not against solar farms," McLawhorn said. "It's just that Beaver Hills is our only public golf course. This has nothing to do with my personal running of the business. I just hate it for the community."
Said Isley: "You came to us. We didn't come to you, and now you're not current. You've got a 1-year lease, and we'll go to court on Jan. 13 and handle it then."
During that meeting Isley said he and Lester expected to make $120,000 a year at Beaver Hills once the golf course was converted to a solar plant.
That's $1,000 per acre annually.
"It's more in line with what we used to make when golf was going good," Isley said. "A lot of country clubs are gone, the young folks are not playing, and the older folks are dying."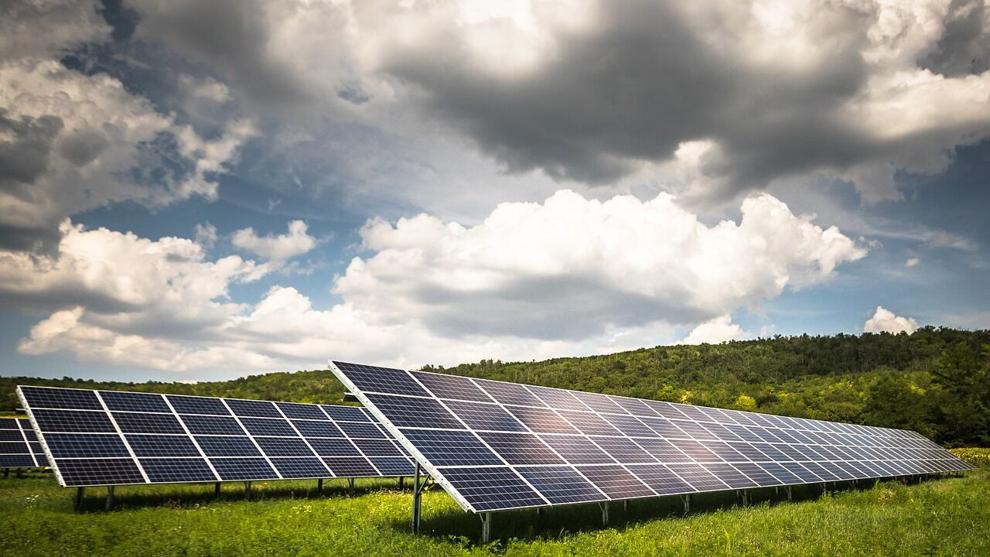 Bill's memorable stories from 2020
The most memorable story of the year for me is the one about my cousin, Jamie Walker, who died unexpectedly. He touched a lot of lives. The ongoing saga of Father Mark White has resulted in several stories this year. I've chosen the one that started it all. The story of John Vincent Eames, who was run over while crossing Market Street on a rainy night has resulted in some planned safety measures at the intersection where he died. The tragic story John Johnston who was struck by a car while riding his bike to work and left to die by the side of the road resulted in a person of interest coming forward. The most enjoyable story of the year for me was Lonnie Tatum and his expired hand sanitizer. Instead of booting me out of his store, he invited me in and told me his story as only he could tell it.
Bill Wyatt is a reporter for the Martinsville Bulletin. He can be reached at 276-638-8801, Ext. 236. Follow him @billdwyatt.