People in the Martinsville and Henry County area are among the most likely across the state to suffer from cervical and colorectal cancers.
In fact, the overall life expectancy for people living in Martinsville's largest zip code, 24112, is 69 years — 10 years less than the Virginia life expectancy of 79 years.
Project COALESCE aims to stop that high incidence of cancer.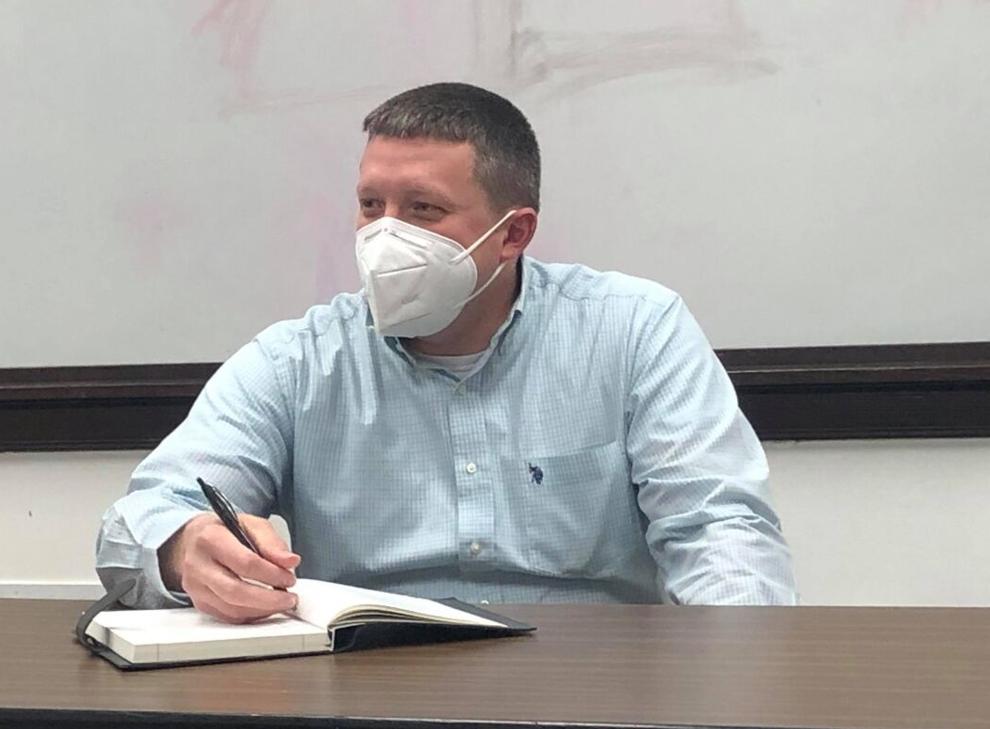 The MLC Cancer Foundation and Martinsville Henry County Coalition for Health & Wellness are teaming up with the Virginia Commonwealth University Massey Cancer Center on an effort to get more people screened for cervical and colorectal cancer.
"We are looking at cancers that are largely preventable with proper screening," said Kathy Hurt, the programs coordinator for the Danville branch of Massey Cancer Center of Virginia Commonwealth University.
The 2-year program, Project COALESCE, started in January, and it will feature a meeting among major community and health stakeholders Monday at New College Institute and also over Zoom.
"COALESCE" stands for "Clinics & COmmunities TAckling RaciaL DisparitiEs, Systemic in (Colon and Cervical) Cancer ScrEening."
The point of the program is to figure out why more people aren't getting screened for those cancers, and how screening rates can increase.
"With 56% of colorectal cancers diagnosed at later stages, Virginia remains one of three enduring colorectal mortality hotspots in the U.S. The same goes for cervical cancers, with 48% diagnosed at later stages. Mortality for these preventable cancers is worse for Black Virginians relative to white Virginians," The Massey Cancer Center website states.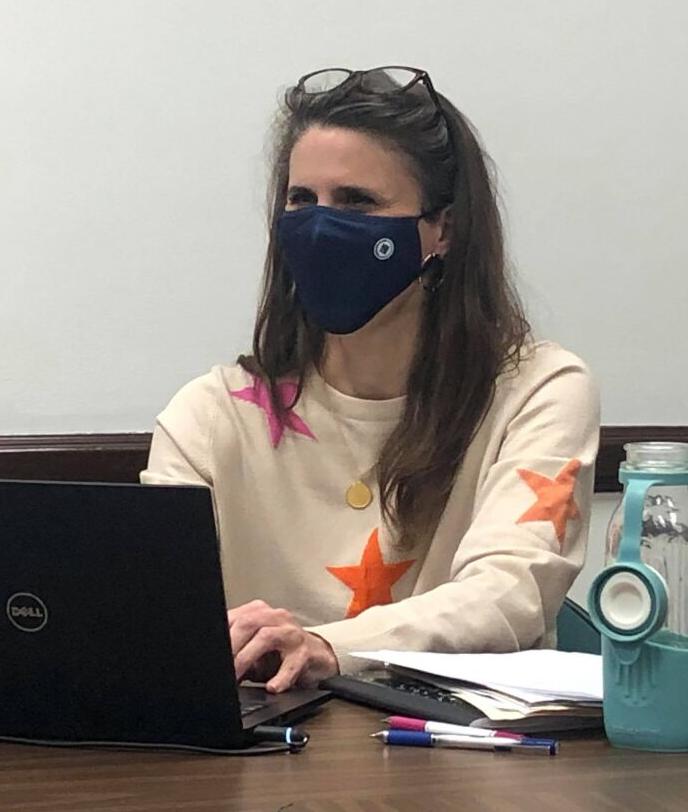 Funding for the program comes from a grant from Pfizer and the American Cancer Society, Hurt said. The program brings "five sets of Federally Qualified Health Centers and community partners together to address cervical cancer and colorectal cancer screening disparities."
The Martinsville program is one of the five. The Coalition for Health & Wellness is an official Federally Qualified Health Center, and the MLC Cancer Foundation, founded and run by Pat Via, is the community partner. Another program is in Danville, and three are in Richmond.
Federally Qualified Health Centers "are what the Coalition is formed upon," Coalition for Health & Wellness Executive Director Marcus Stone said. The coalition runs two clinics, Bassett Family Practice and Ridgeway Family Health. They "treat populations of people whether they are uninsured, underinsured or don't have resources in health care. We work with those people to give them access to health care." The clinics also see patients who have insurance. Fees are based on income.
Project COALESCE "is a project to study the data and barriers to access to screening," Stone said.
The goal of the program is to have screening rates increased by 5 to 10%, Hurt said.
Frequent meetings
Project COALESCE is for "getting communities to come together and talk and form a tight bond," Hurt said. "Hopefully, these changes that these two groups want to initiate will last well beyond the two years. Hopefully these will be systematic, good long-term changes that benefit the entire community.
Representatives of the Coalition and MLC will have meetings every two weeks to talk about what they are seeing and how to overcome barriers. Every six months, they will submit a report, "a template of what they've done to meet these objectives, milestones that have been set out," Hurt said.
After each report is submitted, both the Coalition and MLC will receive $5,000, to end with a total of $20,000 for each of the organizations, Via said.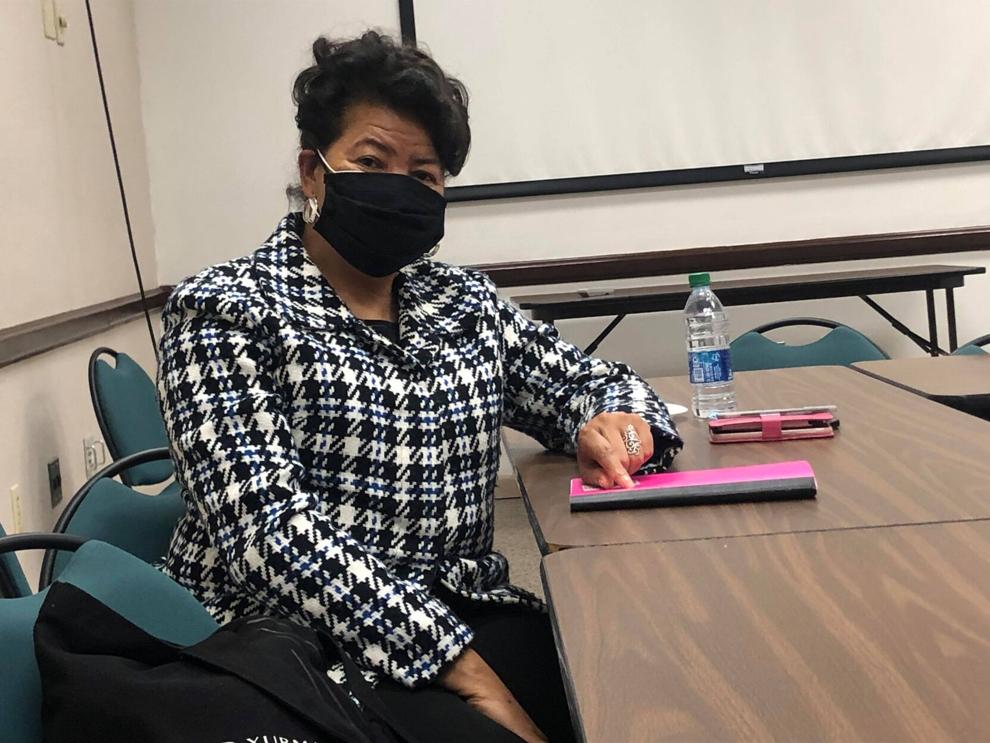 "People tend to come to the doctor when they're sick," which is too late, Hurt said. Instead, people should be getting regular physicals and screenings so that any potential problem can be caught before it starts to cause too much trouble.
"The earlier you catch these things, the better your health outcome," she said. "Like gardening, it's so much easier to pull out a little weed" than to wrestle with the big ones.
"The minority percentages [of bad outcomes] are so much higher," Via said. "I'm willing to do my share of helping everybody, but my people are the ones that suffer most. … They have a fear of screening, but early detection, being proactive, saves lives. That's what I try to preach: This is what we need to do."
People should know their health situation and "own the information and take charge of their health care, and getting them to participate is the first step. … We spend time to maintain other things in life – maintain our home, maintain our car. We need to maintain our health."
The American Cancer Society recommends beginning cervical cancer screening for women at age 25. Women aged 25 to 65 should have a primary HPV test every 5 years or a Pap test alone every 3 years.
The ACS recommends that people at average risk of colorectal cancer get a colonoscopy every 10 years starting at age 45 through the age of 75. People who have a history of cancer in their families should start much earlier.
"A colonoscopy is the gold standard … but the FIT [fecal immunochemical test] test is another option to colon cancer screening. It's not the gold standard, but it's better than nothing, and easy," Hurt said.
"It basically looks for blood in the stool, and there's other things they can deduce from that as well," Stone said.
Participants in Monday's meeting will include Massey Cancer Center Director Dr. Robert Winn, Principal Investigator Katherine Tossas, Sovah Health, the health department, Martinsville City Council members, The Harvest Foundation and cancer survivors.