The West Piedmont Health District intends to use its $1.5 million in COVID-19 relief funding to improve vaccination rates across the area it serves.
"I came up with the concept of health workers that will talk to people about getting vaccinated," WPHD Public Information Officer Nancy Bell said. "We have contracted with the United Way of Martinsville and gave them $500,000 to hire three community health workers."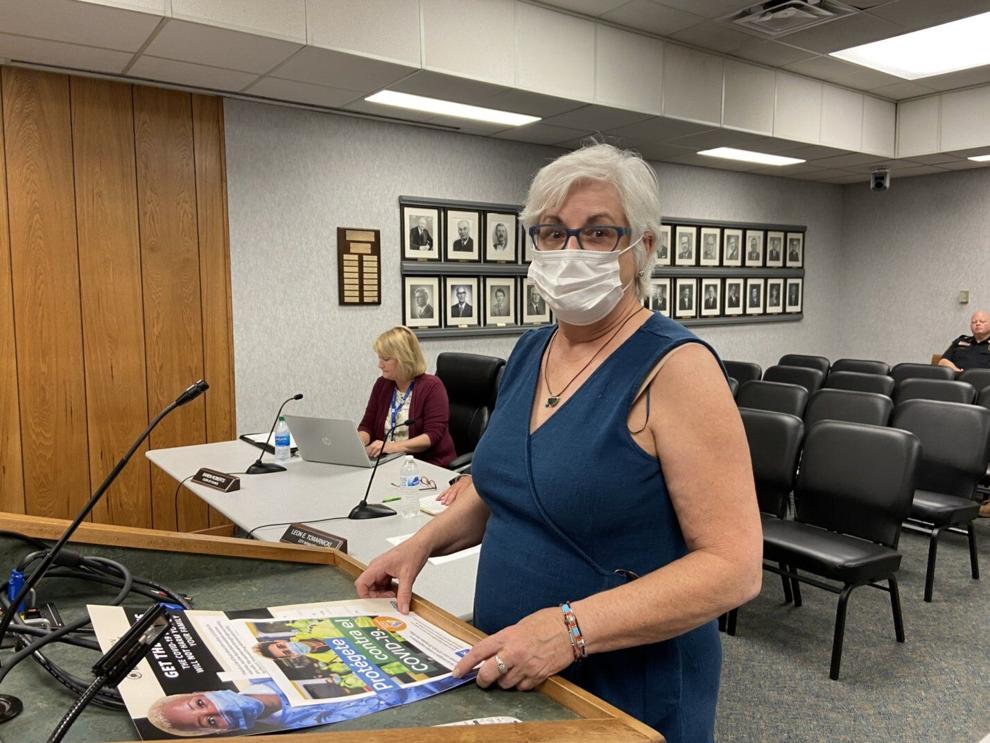 Bell told Martinsville City Council on Tuesday night that the rest of the money will be used to produce convincing flyers and posters to encourage people living in the city and Henry, Patrick and Franklin counties to become vaccinated.
"There may be a day when vaccines won't work, but we're not going to be doom and gloom," Bell said. "The health department gets beaten up regularly, but we've never had a pandemic. So we're going through it for the first time too."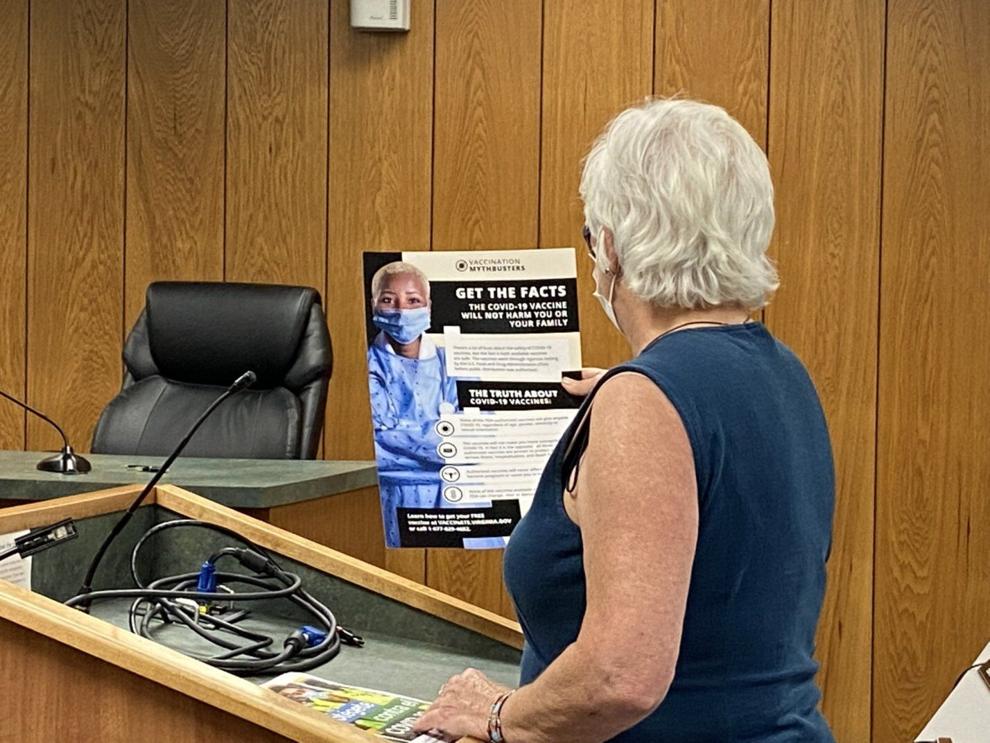 Council member Chad Martin, who was present by telephone speaker, admitted he had not been vaccinated out of concerns over a blood clot issue, and he questioned how the health department is going to overcome the skepticism of those untrusting of the government.
"I get it," Bell said. "Millions have gotten the vaccine, and they are healthy. I've had friends die—we all have. It's not a lot to ask to do the right thing."
Bell suggested City Council might give some consideration to issuing a proclamation concerning the importance of becoming vaccinated, but council took no action on the matter.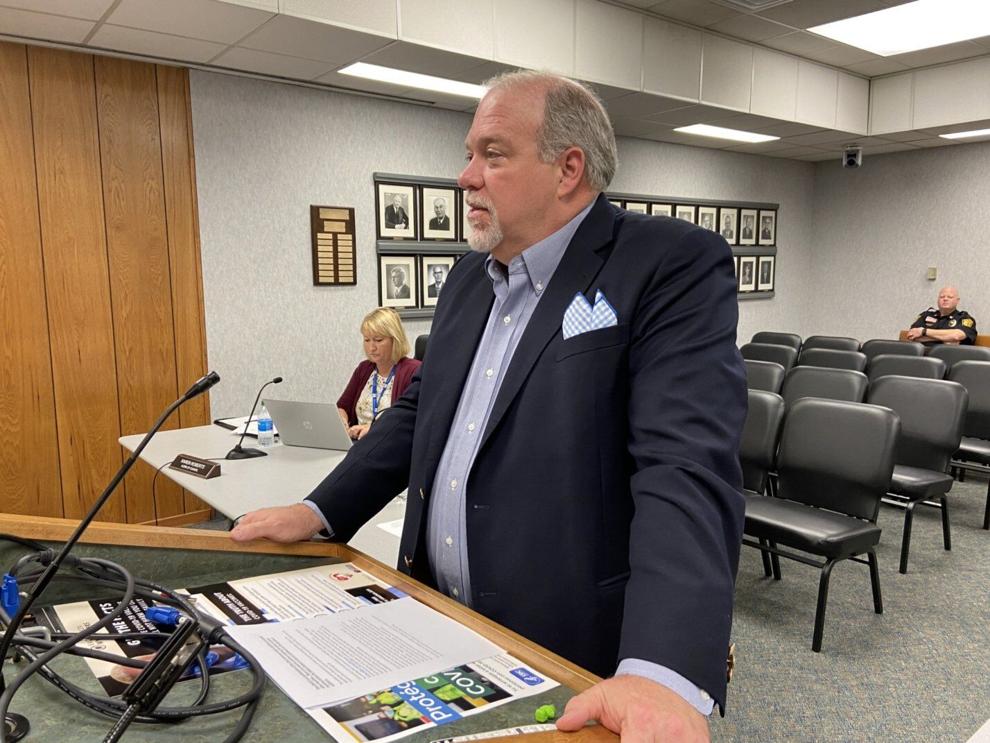 Reversion public hearings
City Attorney and Assistant City Manager Eric Monday confirmed that evidence and testimony regarding Martinsville's reverting to a town in Henry County will occur on Sept. 7 and 8.
The sessions, from 9 a.m. to 5 p.m. each day, will be open to the public, and a formal public hearing on reversion will take place 7 p.m. on Sept. 8.
All proceedings will occur at the New College Institute on Fayette Street, the same location where the two governments agreed to a memorandum of understanding.
Also at the meeting, City Council:
Adopted a resolution confirming council's concurrence with revisions to the West Piedmont Planning District Commission's charter as approved by the WPPDC's board of commissioners. Some recent changes to the charter were approved in order to be consistent with the majority of the member governments the commission serves.
Considered for a review a draft of public comment policy for future council meetings. Council cancelled in-person attendance when the pandemic began and opted to receive public comments by email, phone call, regular mail or fax, as long as they were received by the clerk of council by noon of the meeting date. The draft under consideration provides that citizens who wished to speak would notify the clerk by noon of the meeting day, explain the nature of what they wish to say, identify themselves by name and address, including ZIP code and limit their remarks to 3 minutes. Groups of speakers on the same topic will be required to designate a single representative to speak for them. The policy does not apply to public hearings.