Even though President Donald Trump famously boasted he would be "more presidential than any president that's ever held office" with the exception of Abraham Lincoln, historians now say he's among America's worst presidents.
Ever since 2000, when a new president has been elected, C-SPAN surveys presidential historians and asks them to rate every previous American commander in chief on 10 aspects of presidential leadership.
While Lincoln tops C-SPAN's ranking for the fourth survey in a row, Trump doesn't quite get there.
Trump comes in dead last in moral authority and administrative skills. On both issue areas, he ranks 44th of 44. (Sidebar: Even though Trump is the 45th President, only 44 men have served as president -- Grover Cleveland served two nonconsecutive terms as the 22nd and 24th president, hence he is counted only once.) Trump's low moral authority rating likely has something to do with the number of lies he perpetuated before, during and after his presidency.
Trump is rated highest for his public persuasion, a ranking of No. 32, and economic management, at No. 34.
There could be some good news for Trump in the next survey. Some fellow recent presidents have experienced bumps in their rankings as time has passed ...
Barack Obama rose to #10 from his #12 ranking in 2017. 
George W. Bush continued his steady incline, now ranking at #29, from #33 in 2017 and #36 in 2009. 
Bill Clinton began at #21 in 2000 and held steady at #15 in 2009 and 2017 before declining this cycle to #19. 
---
PHOTO GALLERY
Photos: Donald Trump through the years
Talking politics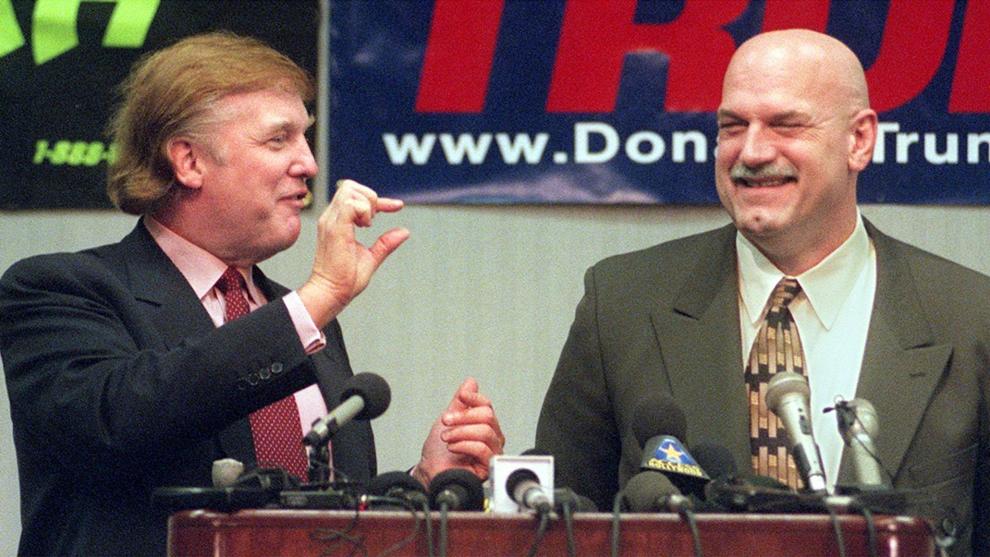 With Melania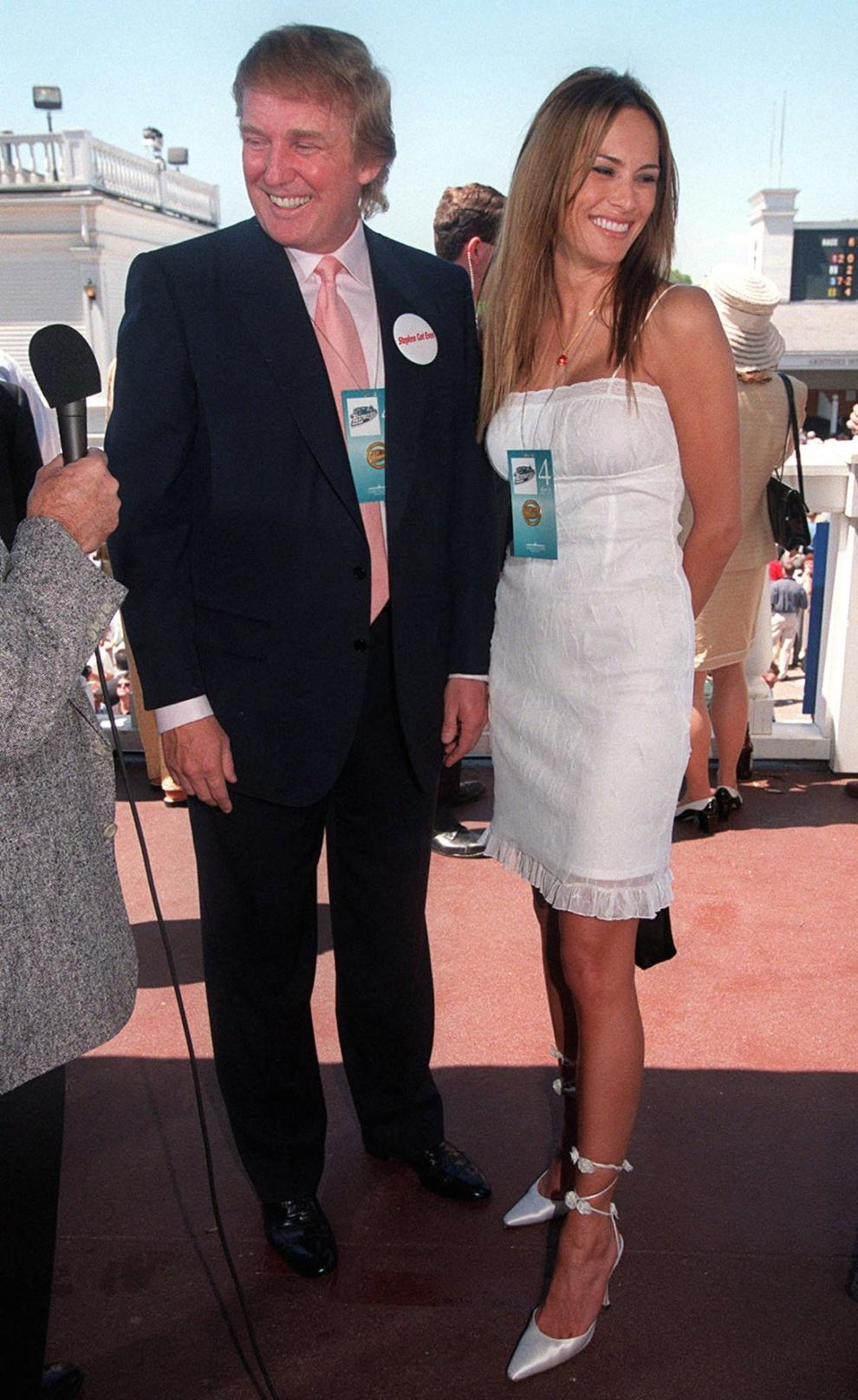 'How to Get Rich'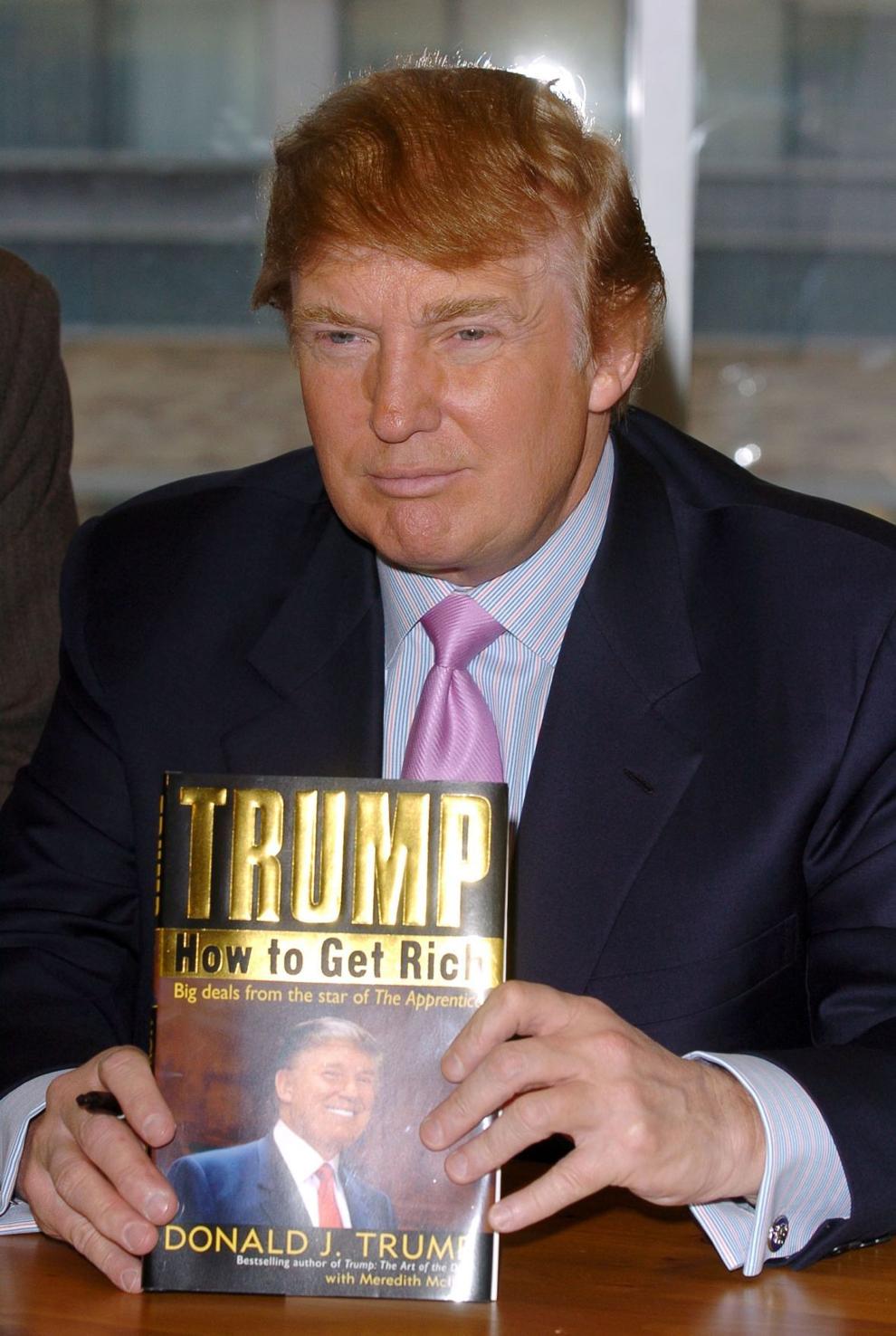 On the course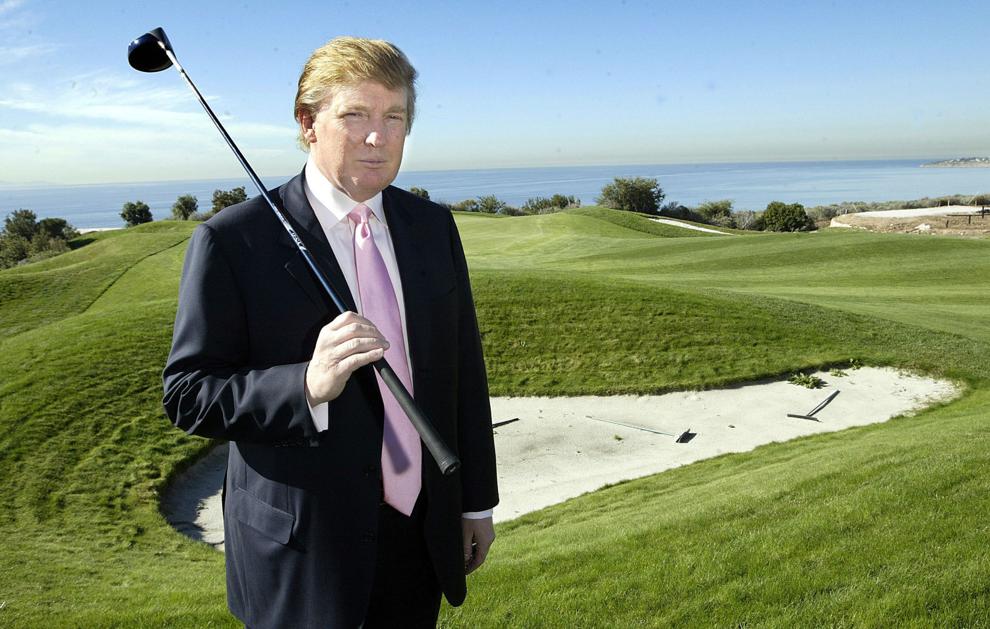 At Doral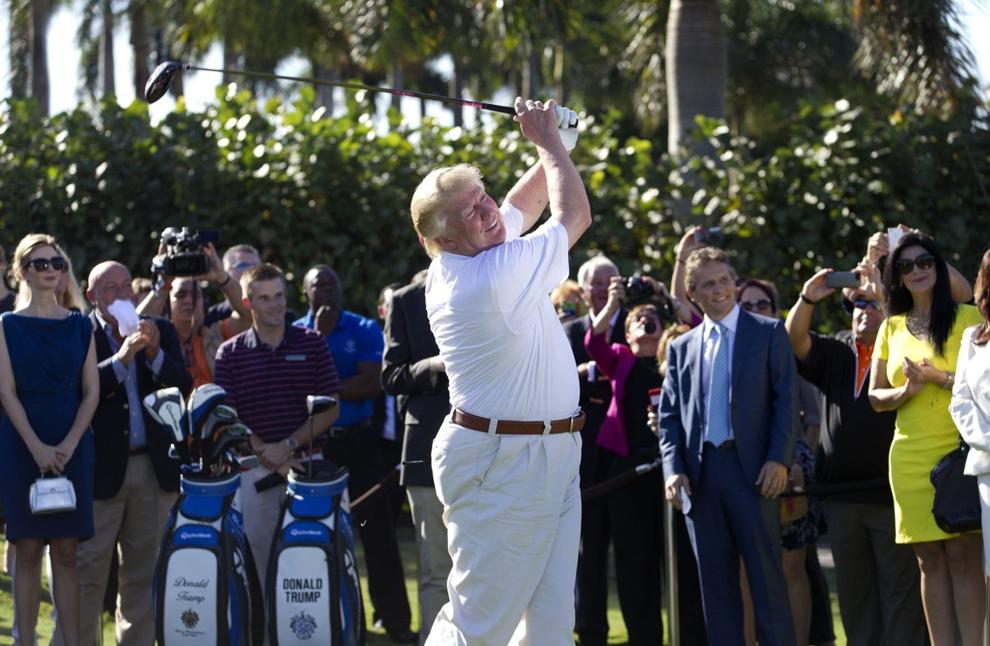 Sarazen Cup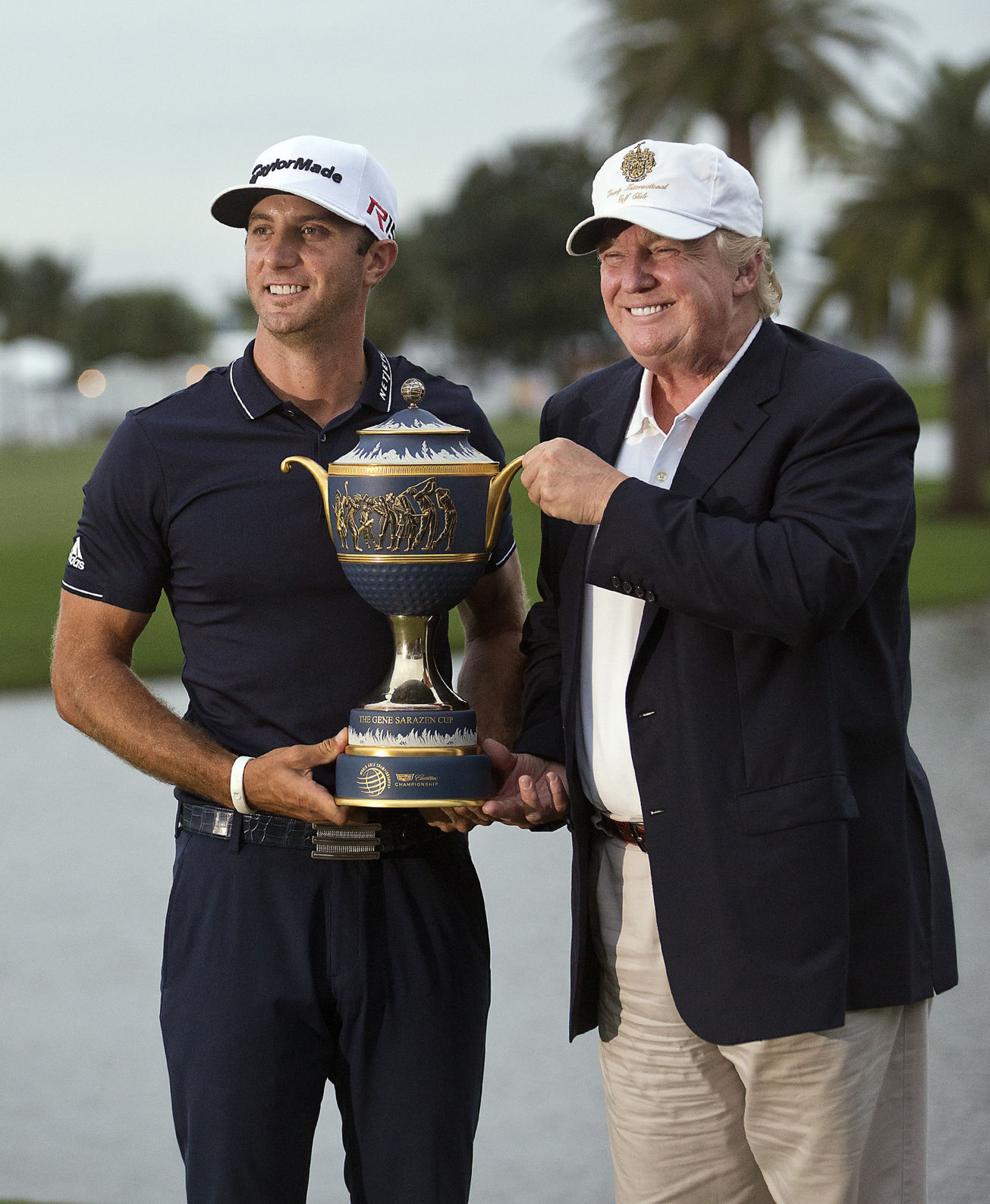 With Serena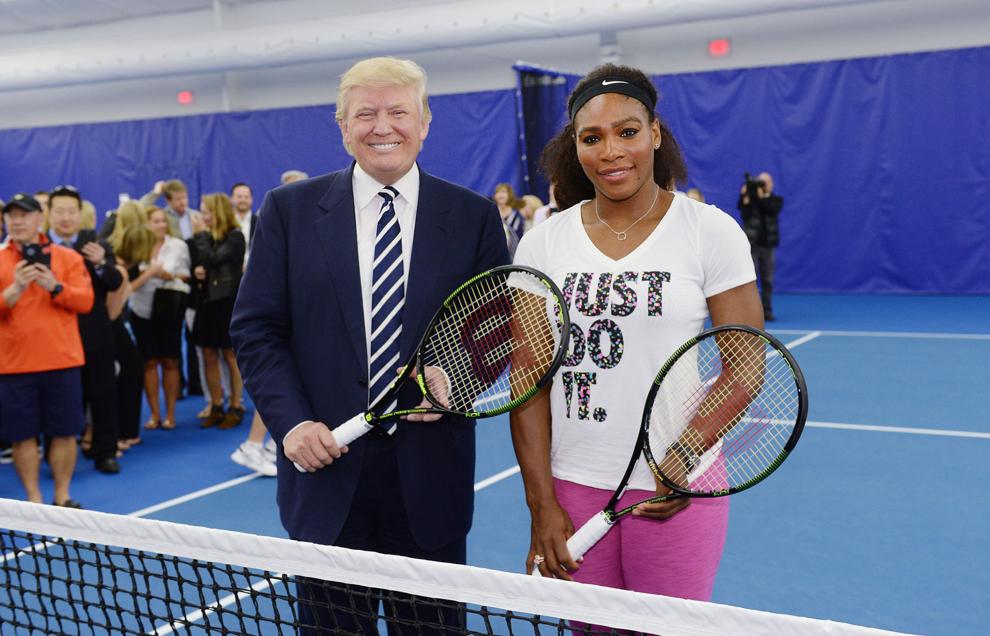 USS Iowa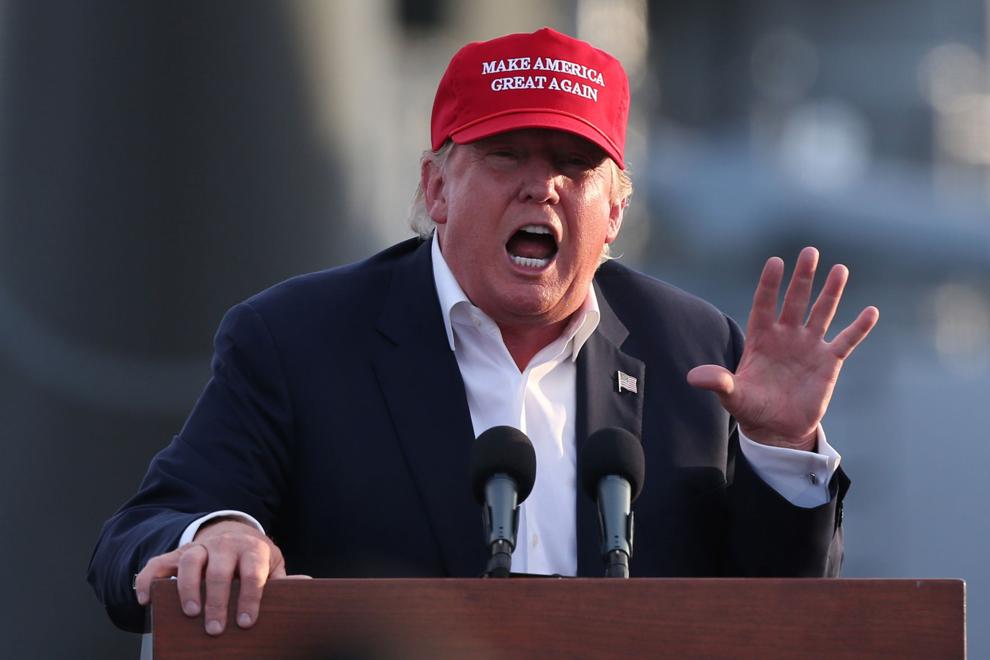 Debating Jeb Bush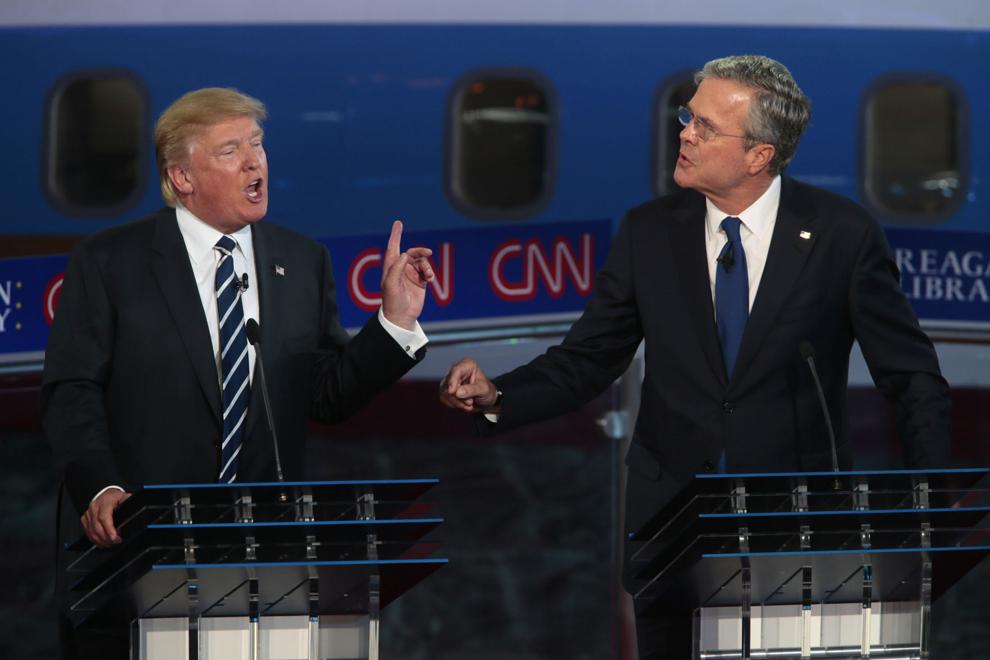 Las Vegas debate
In Biloxi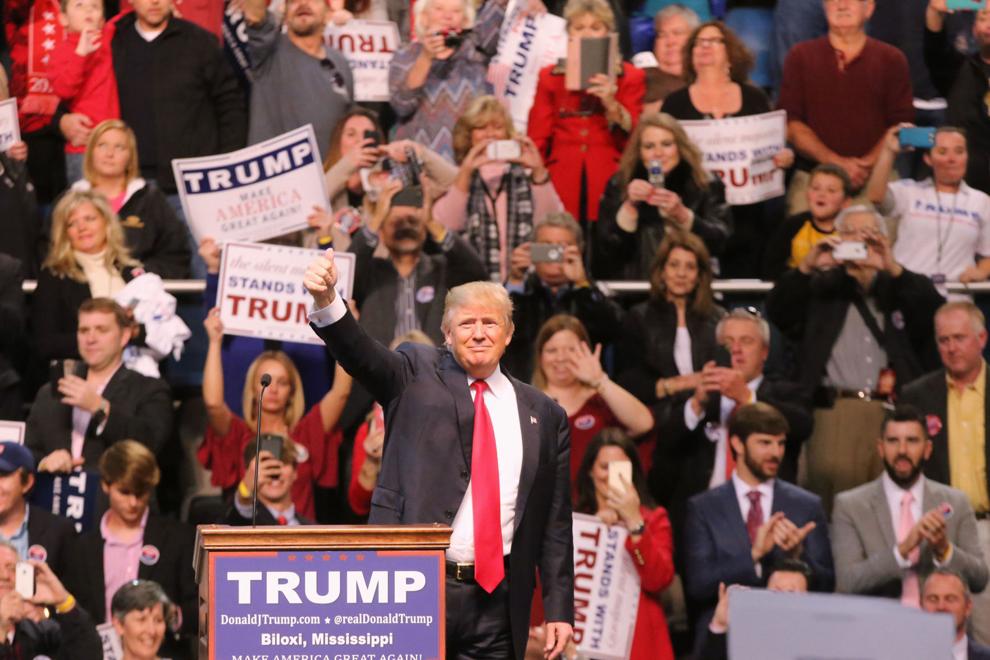 Campaign rally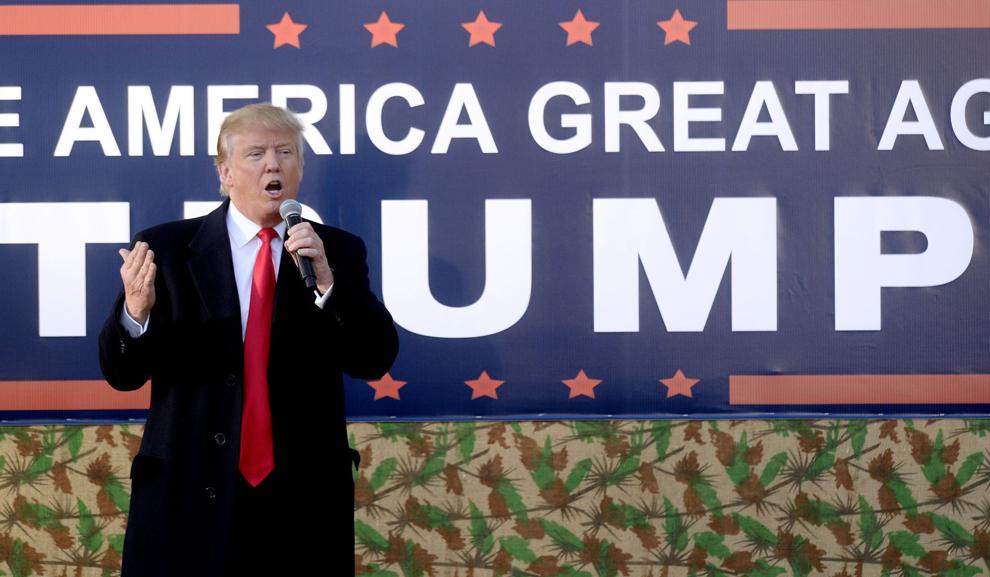 Winning South Carolina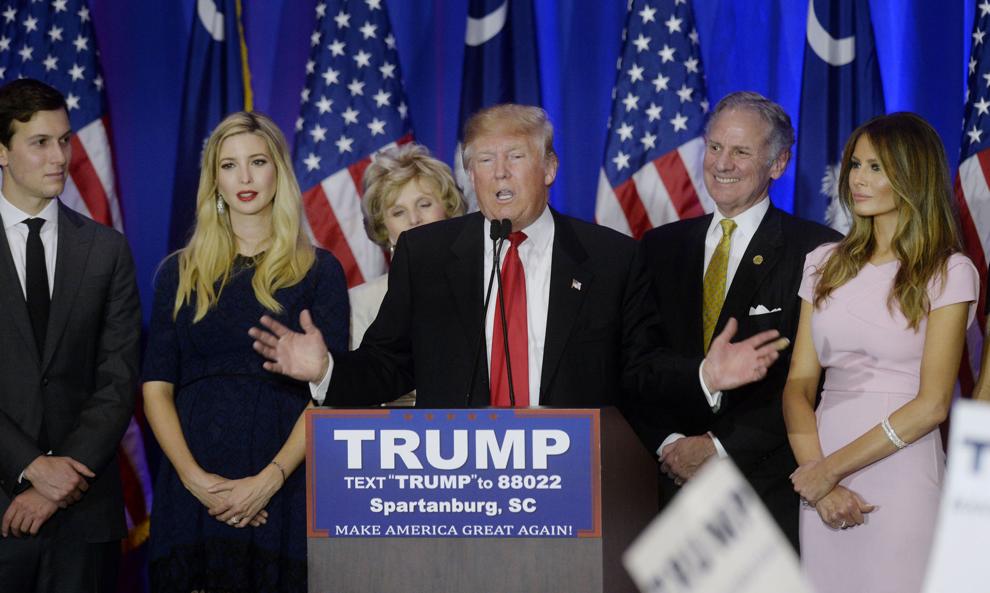 She's with him
Signing autographs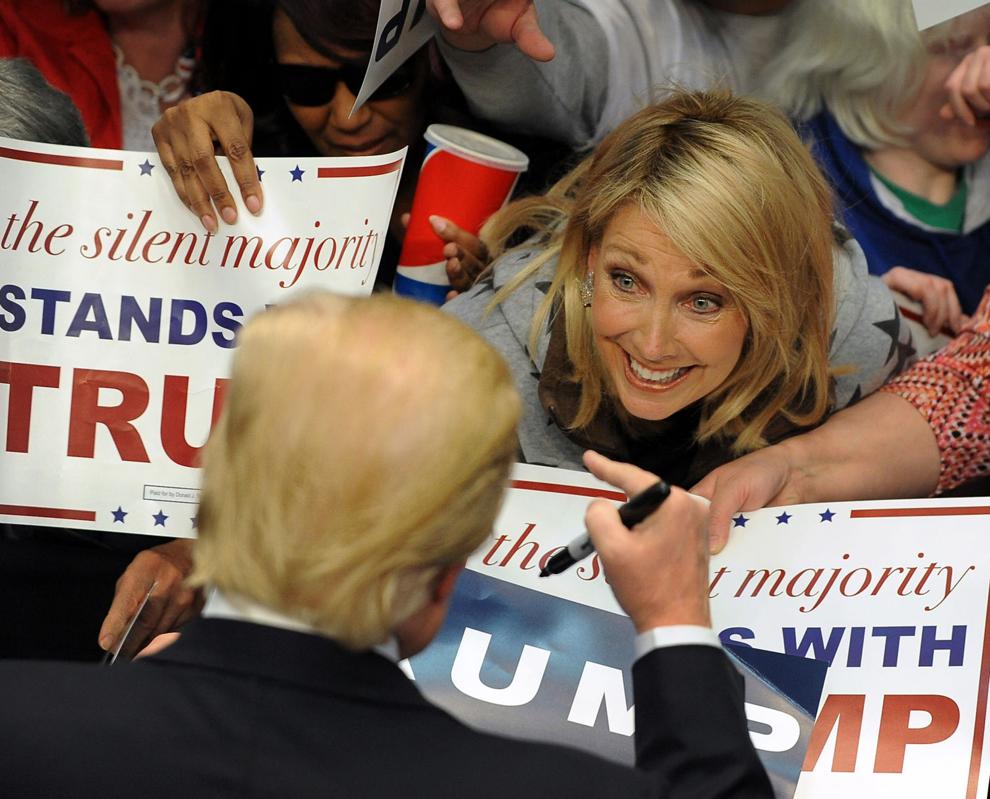 Another debate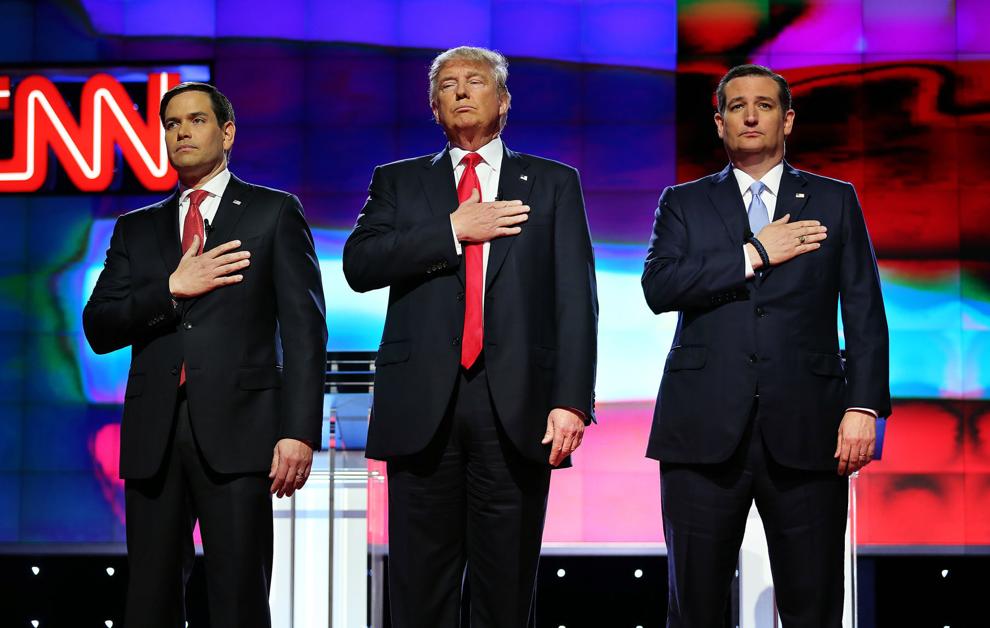 Waving to supporters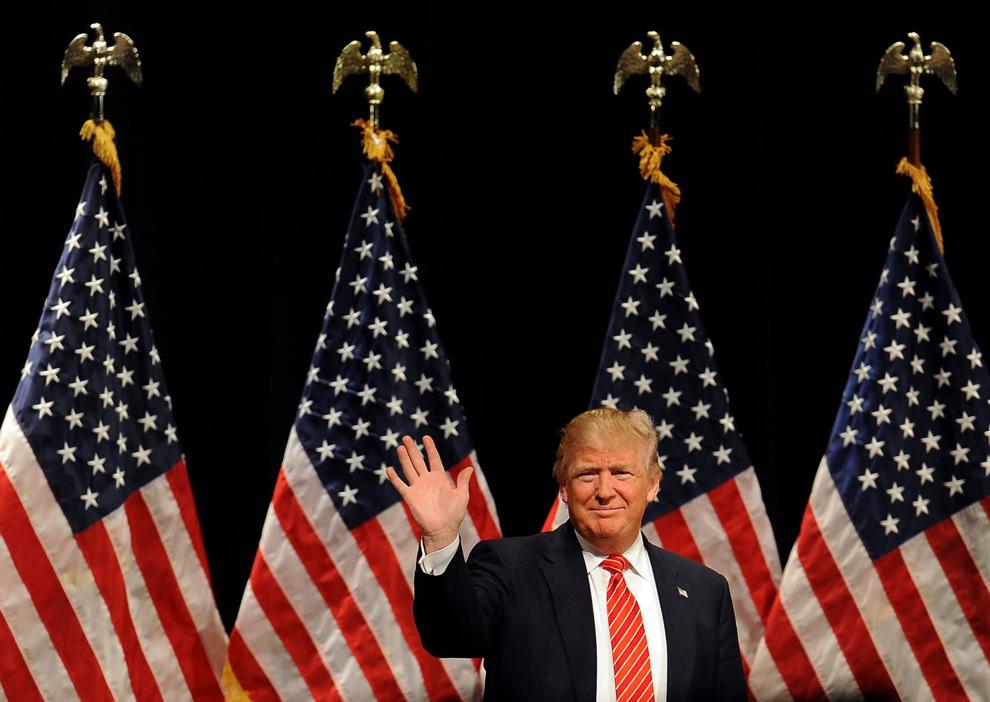 In Arizona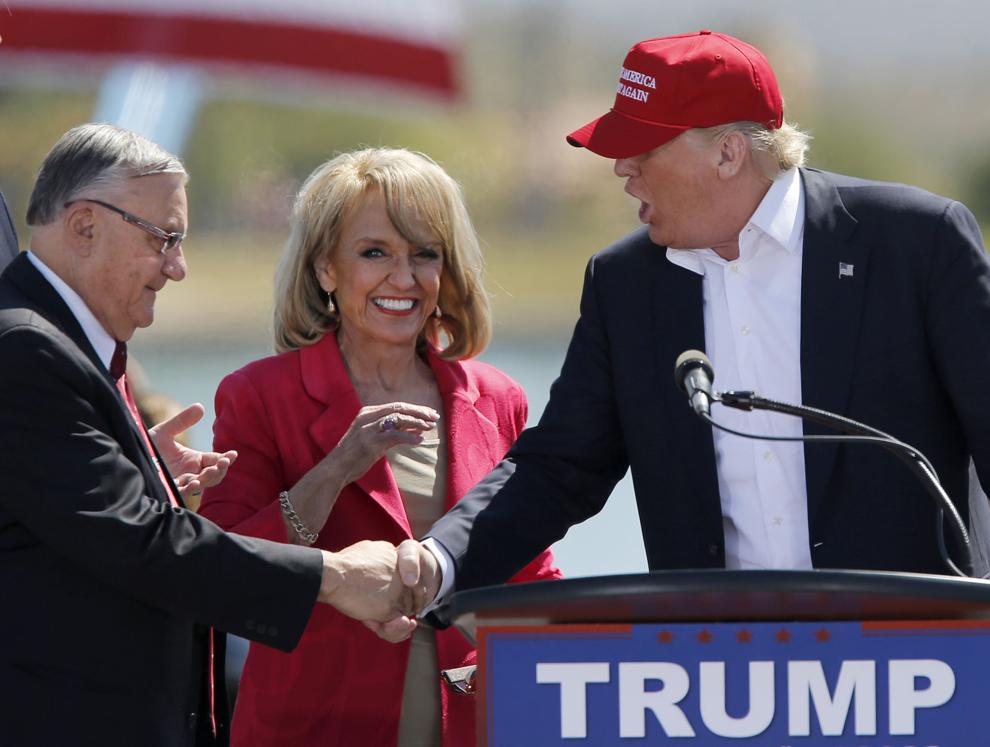 The Trump family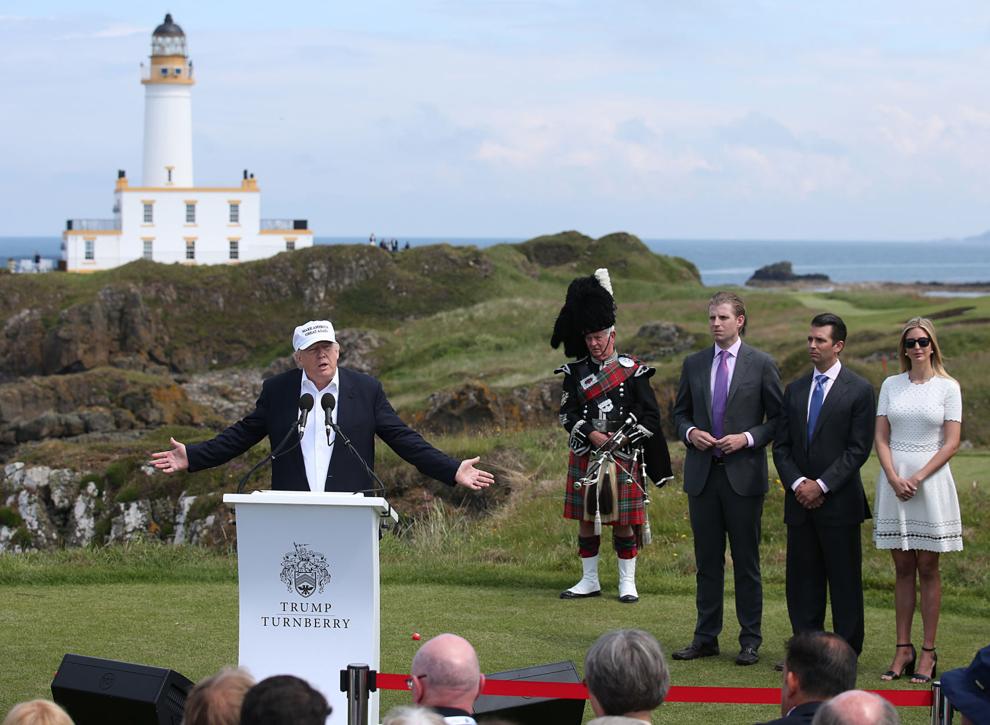 At the convention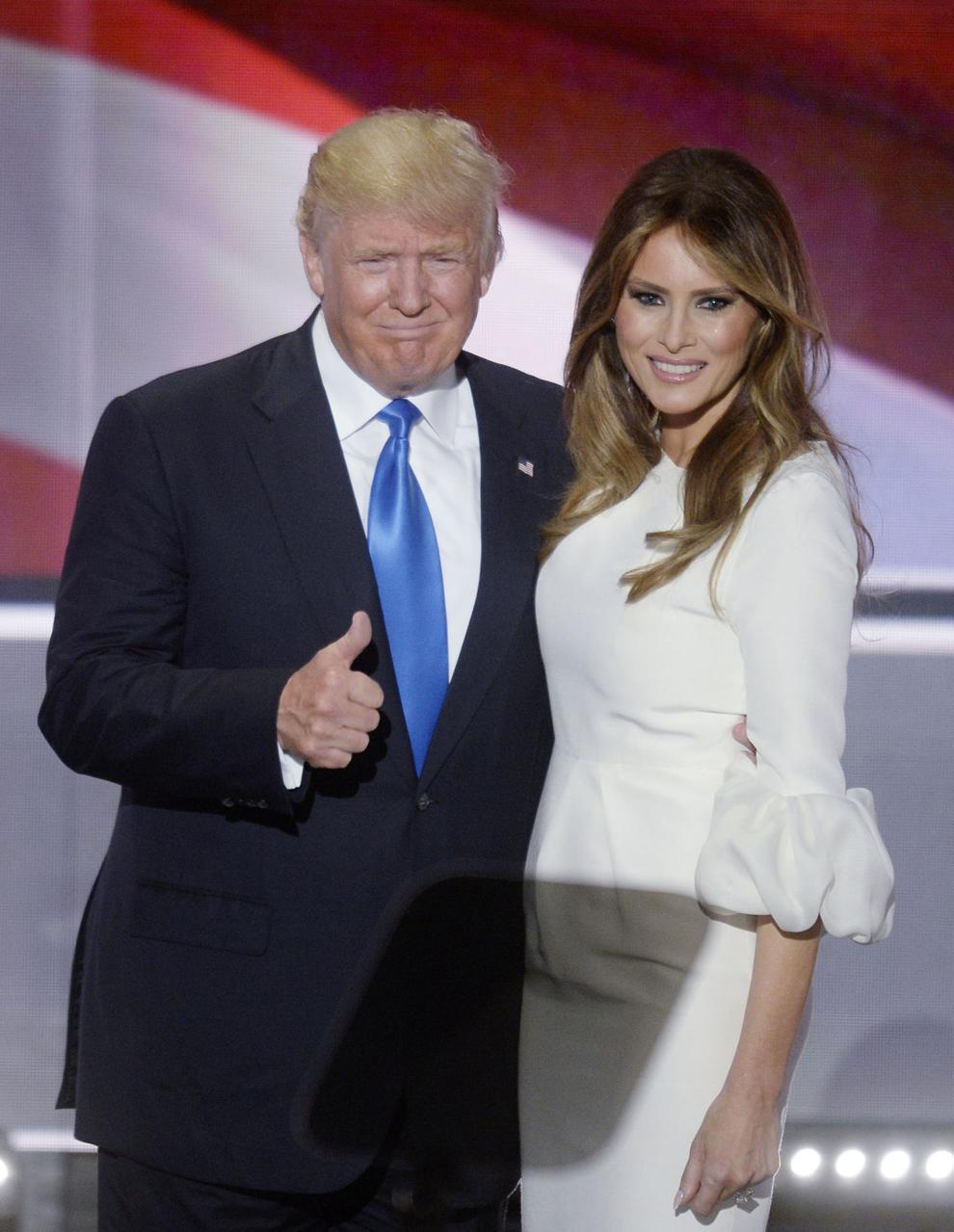 The nominee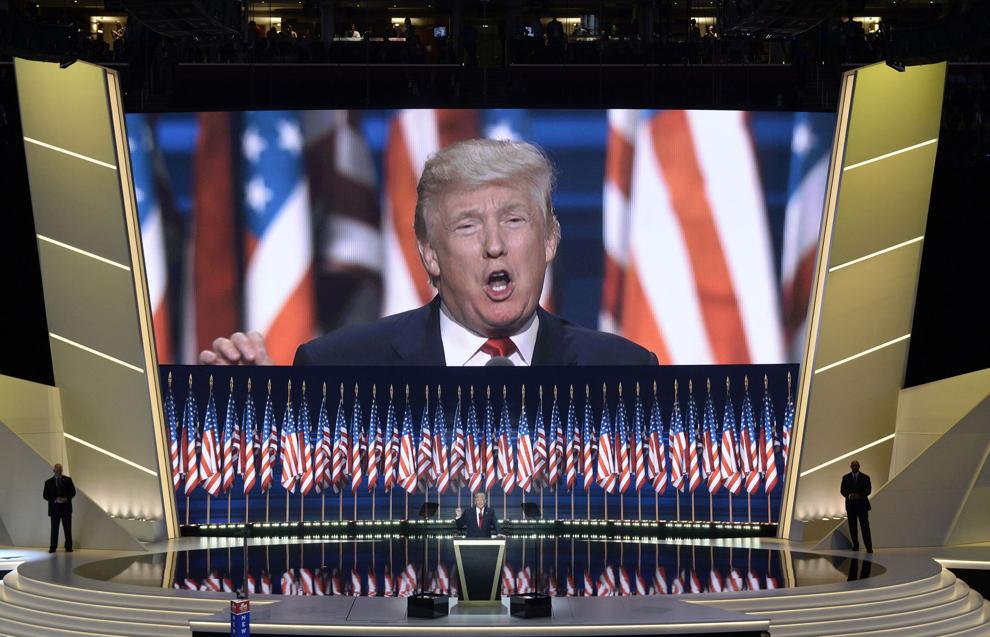 The ticket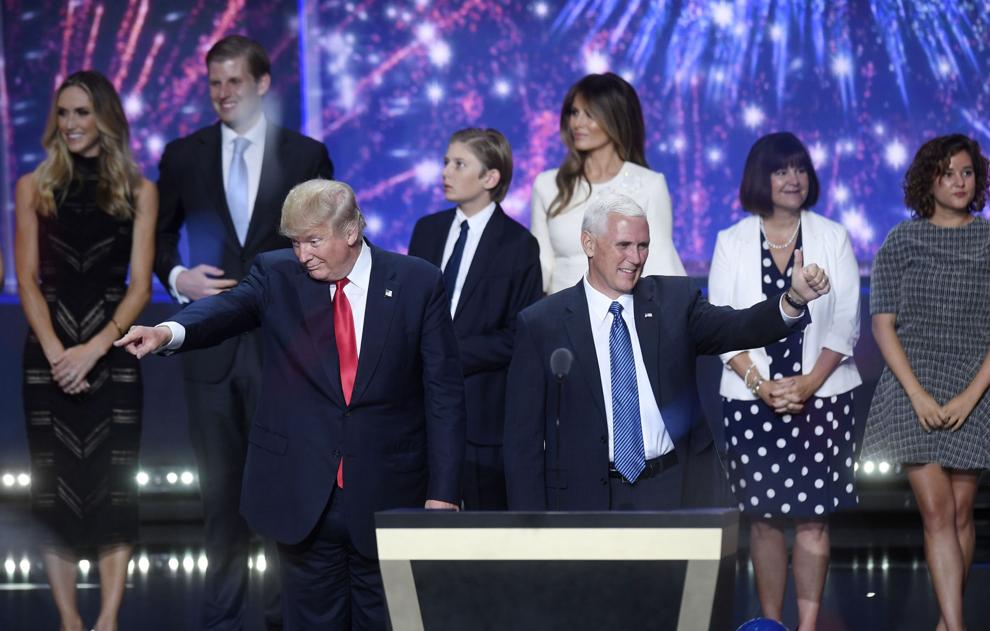 Showing her support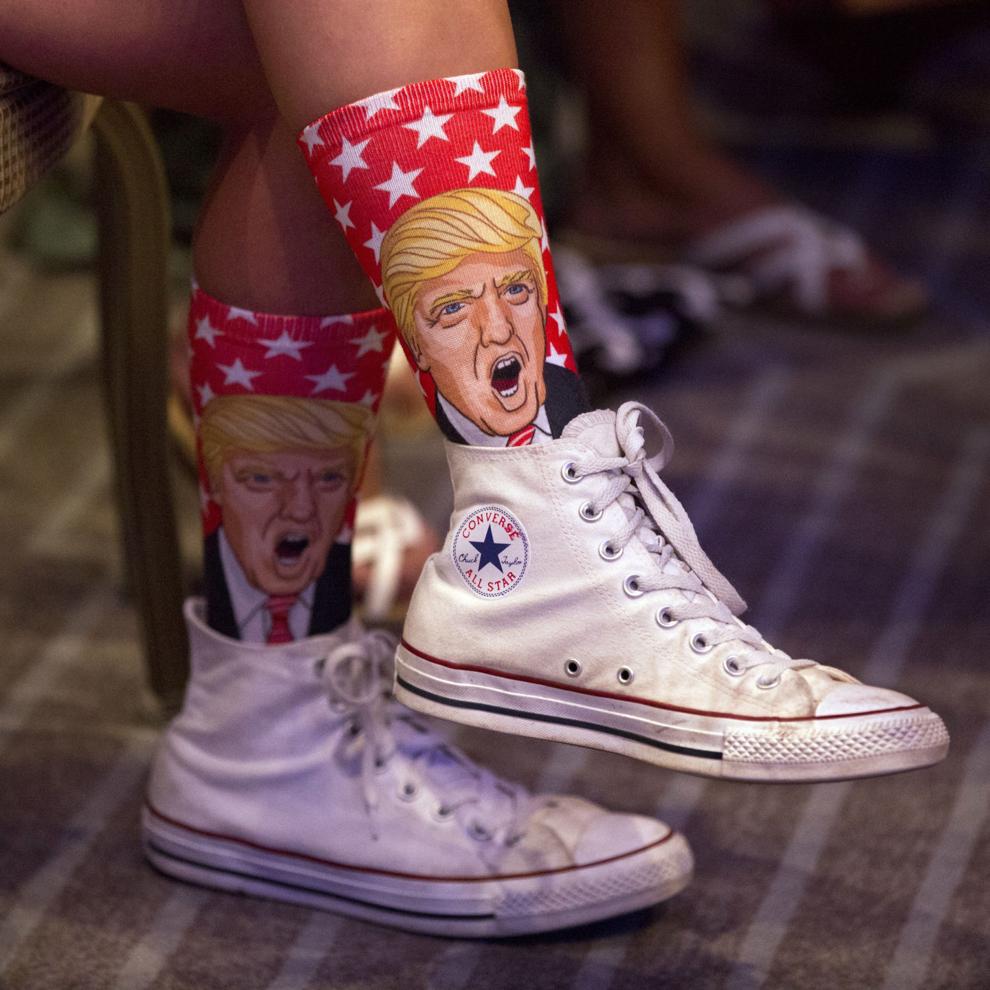 In Mexico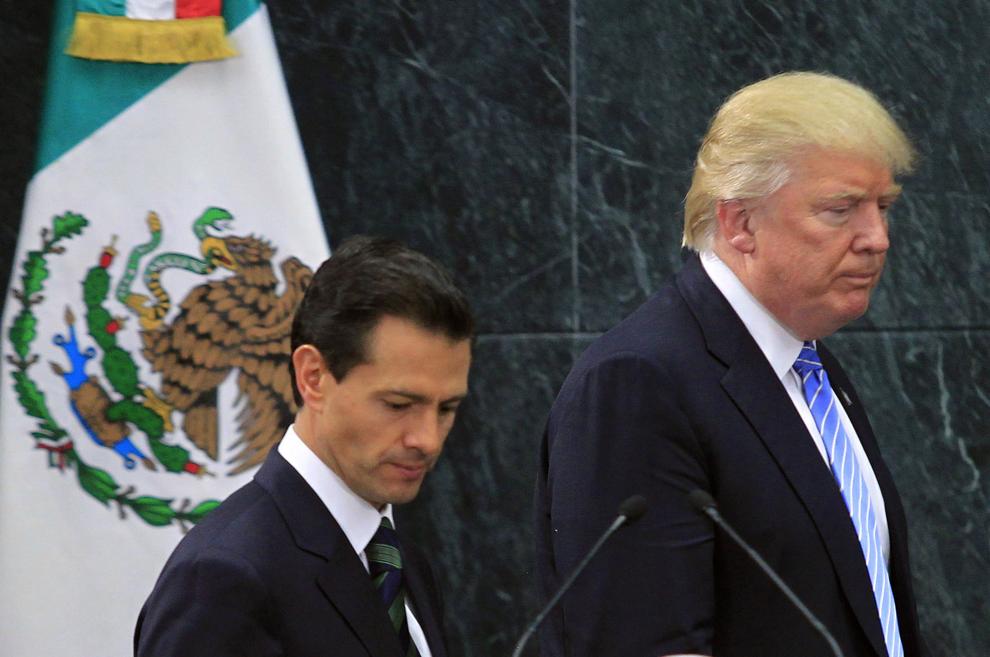 Debating Clinton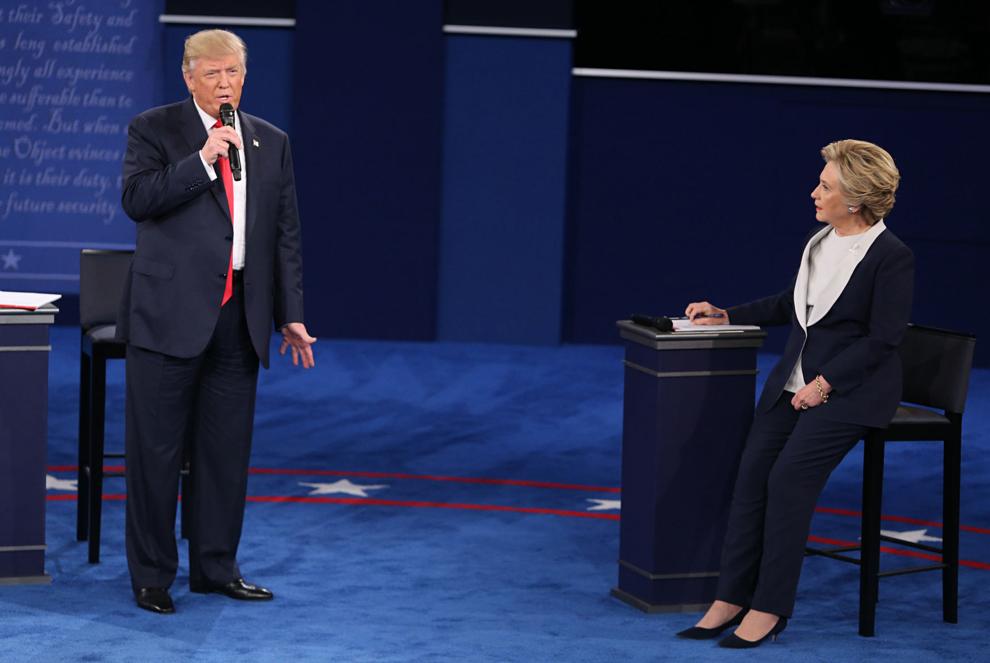 Casting his vote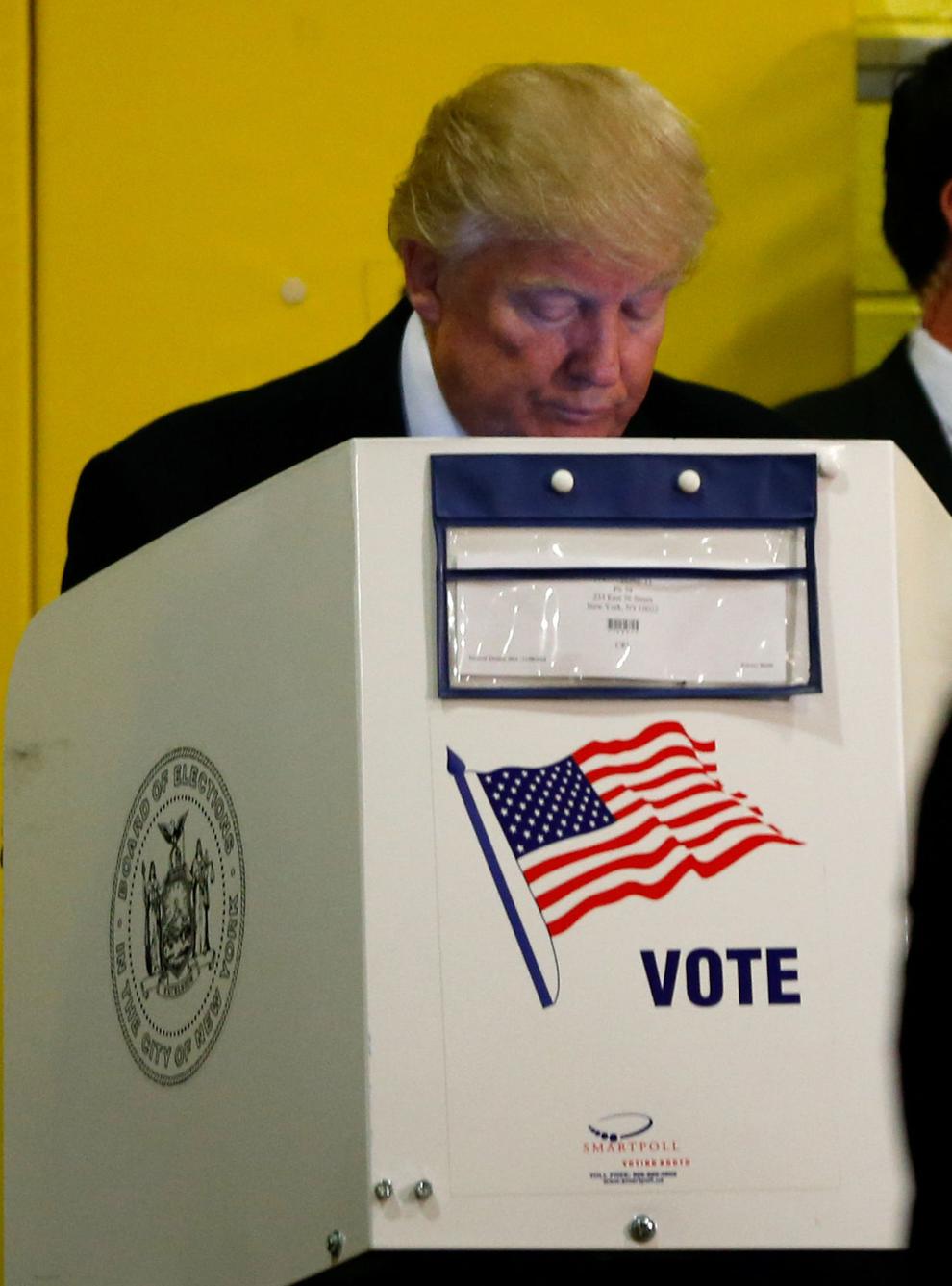 Election Night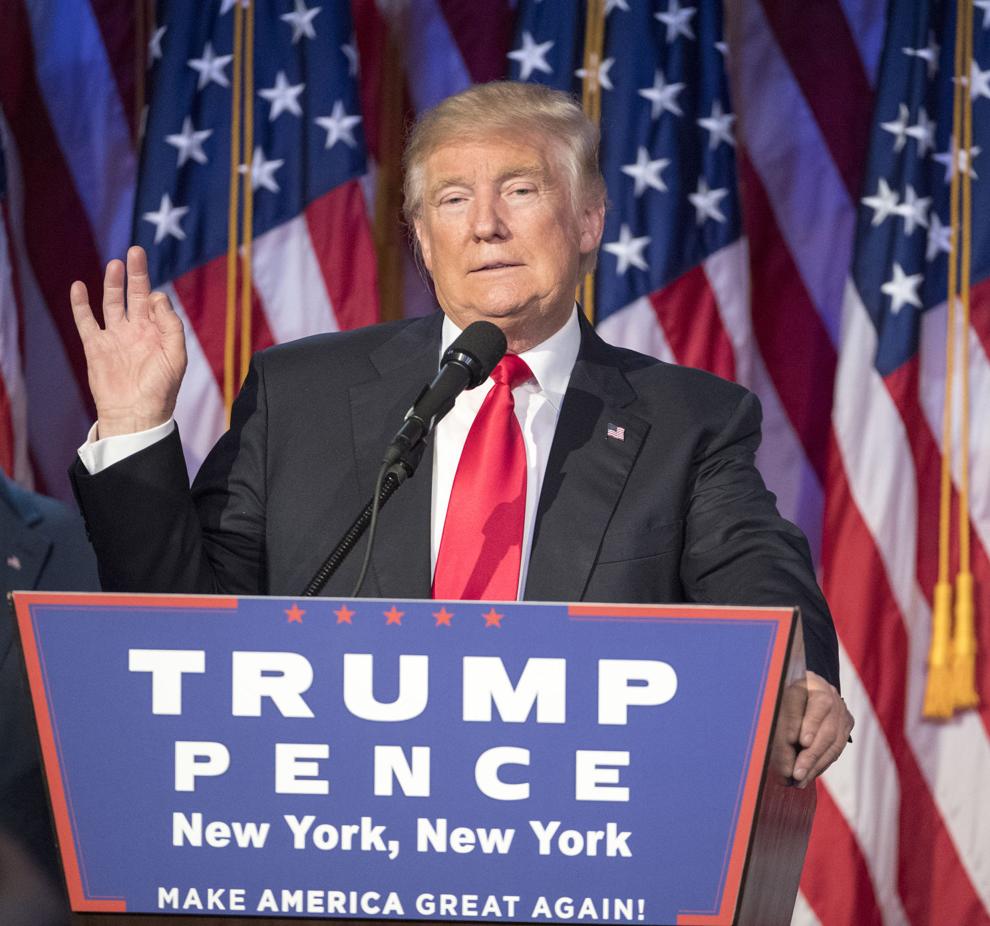 In the Oval Office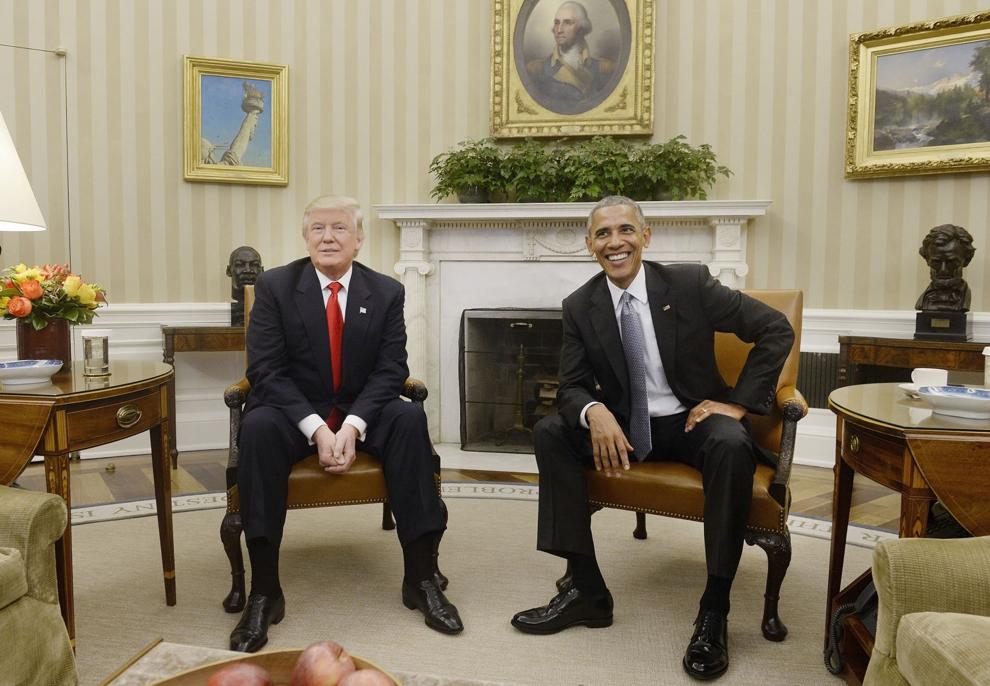 Mitt Romney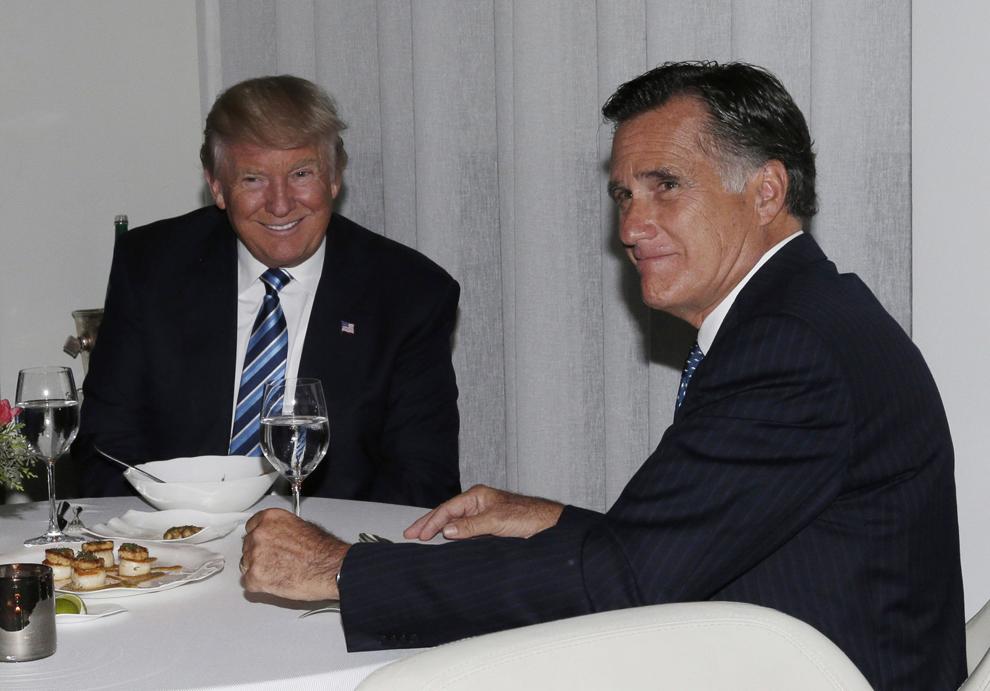 The inauguration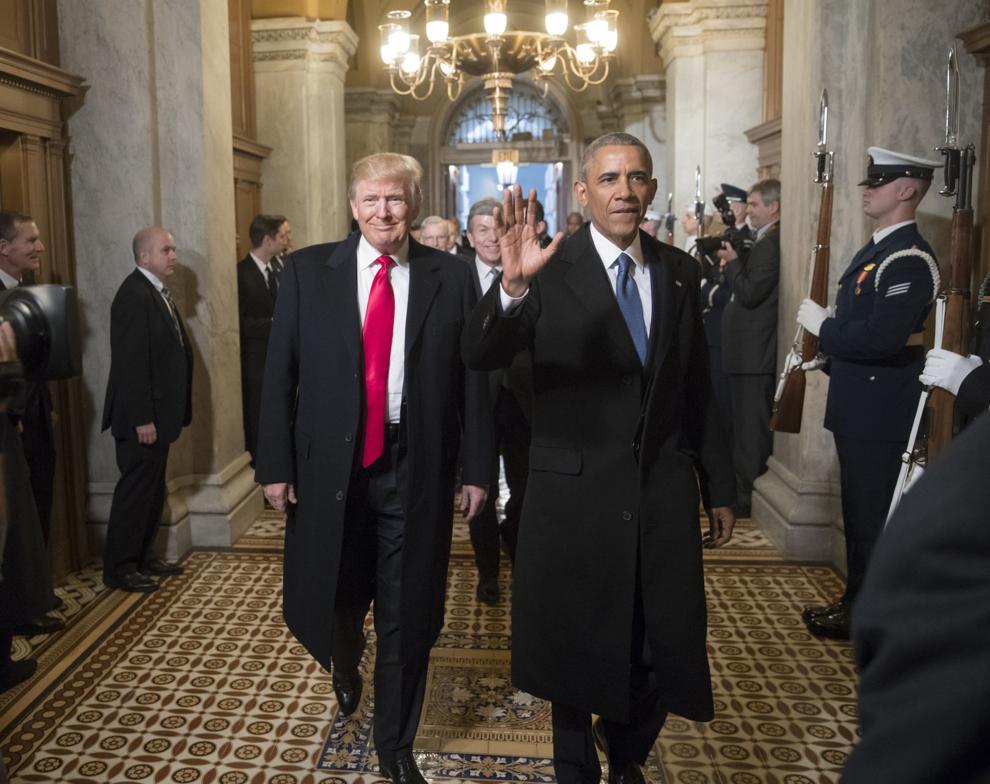 Thumbs up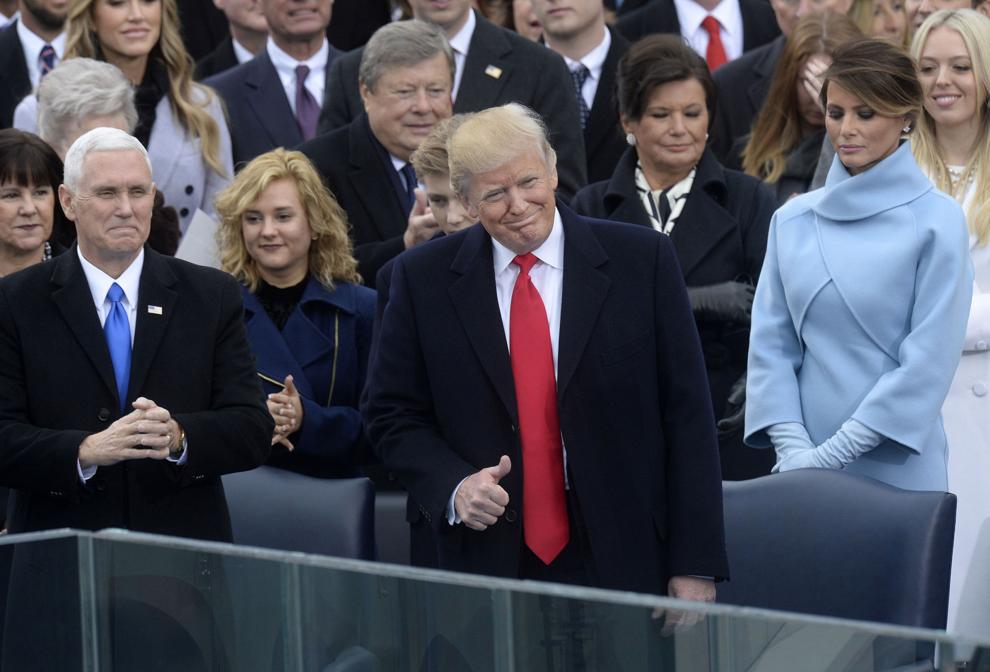 Taking the oath
Waving goodbye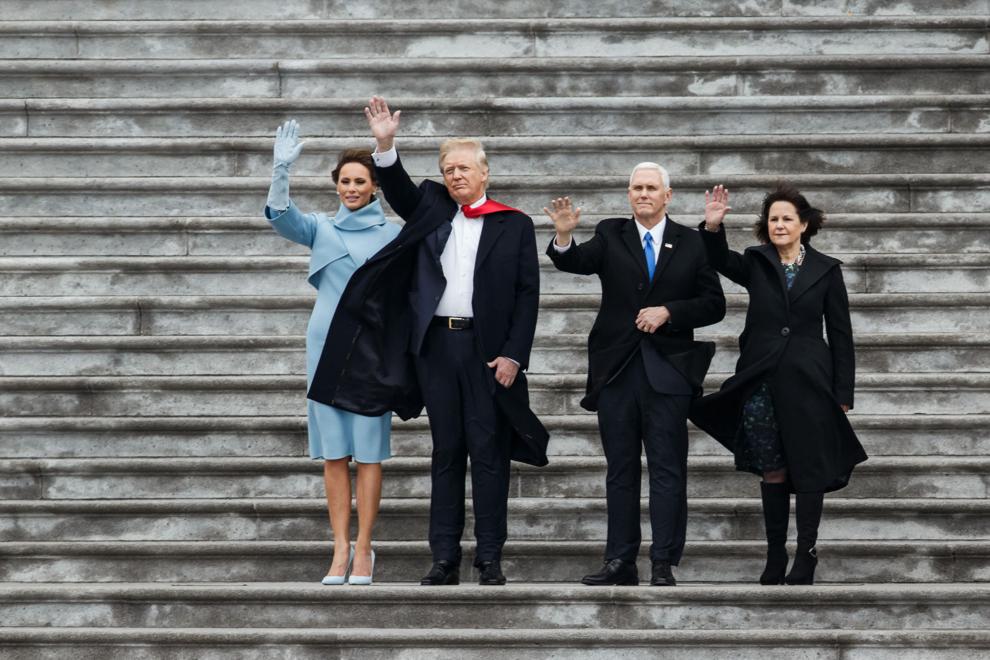 Armed Forces Ball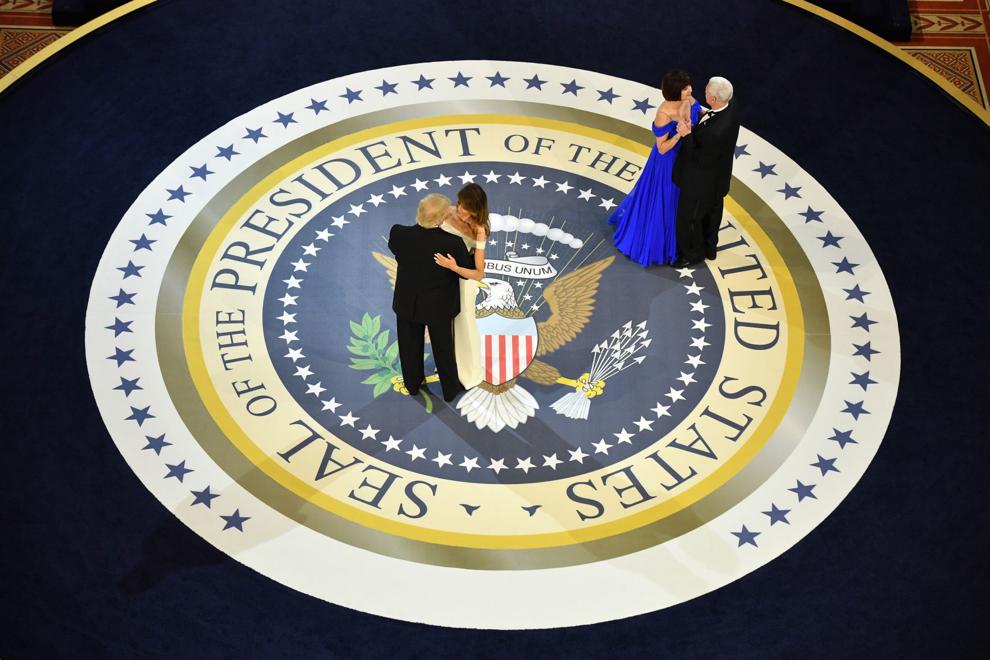 James Comey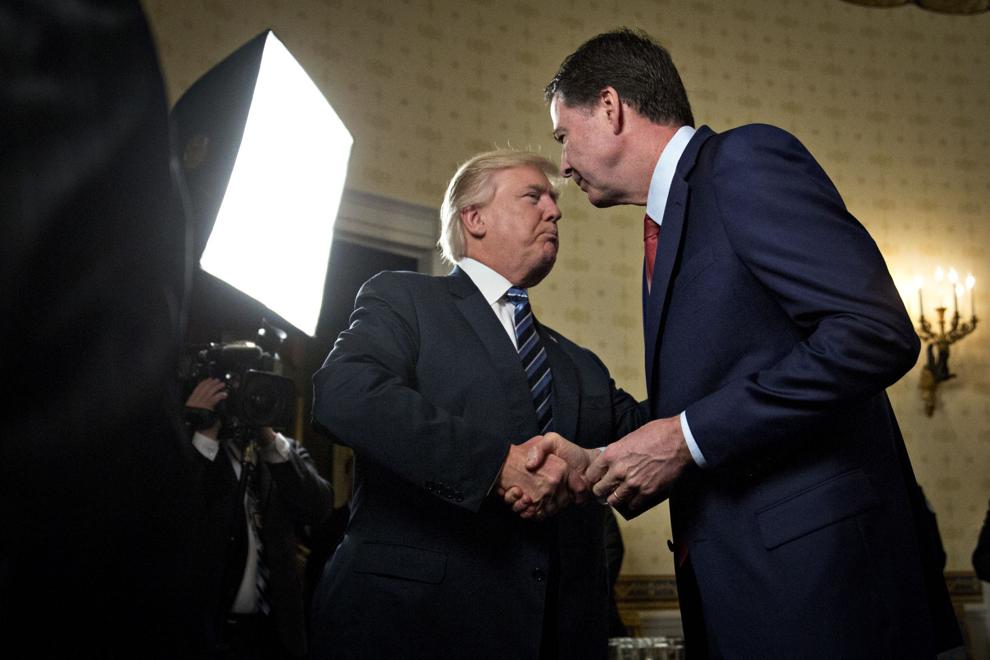 Trump to lay out his agenda to Congress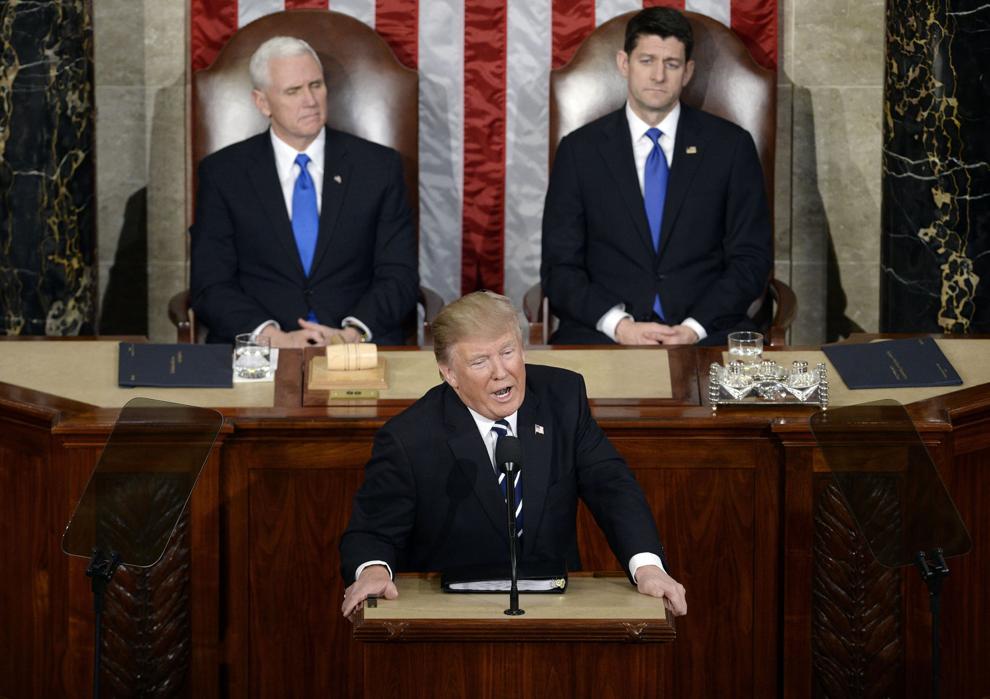 Thanking school children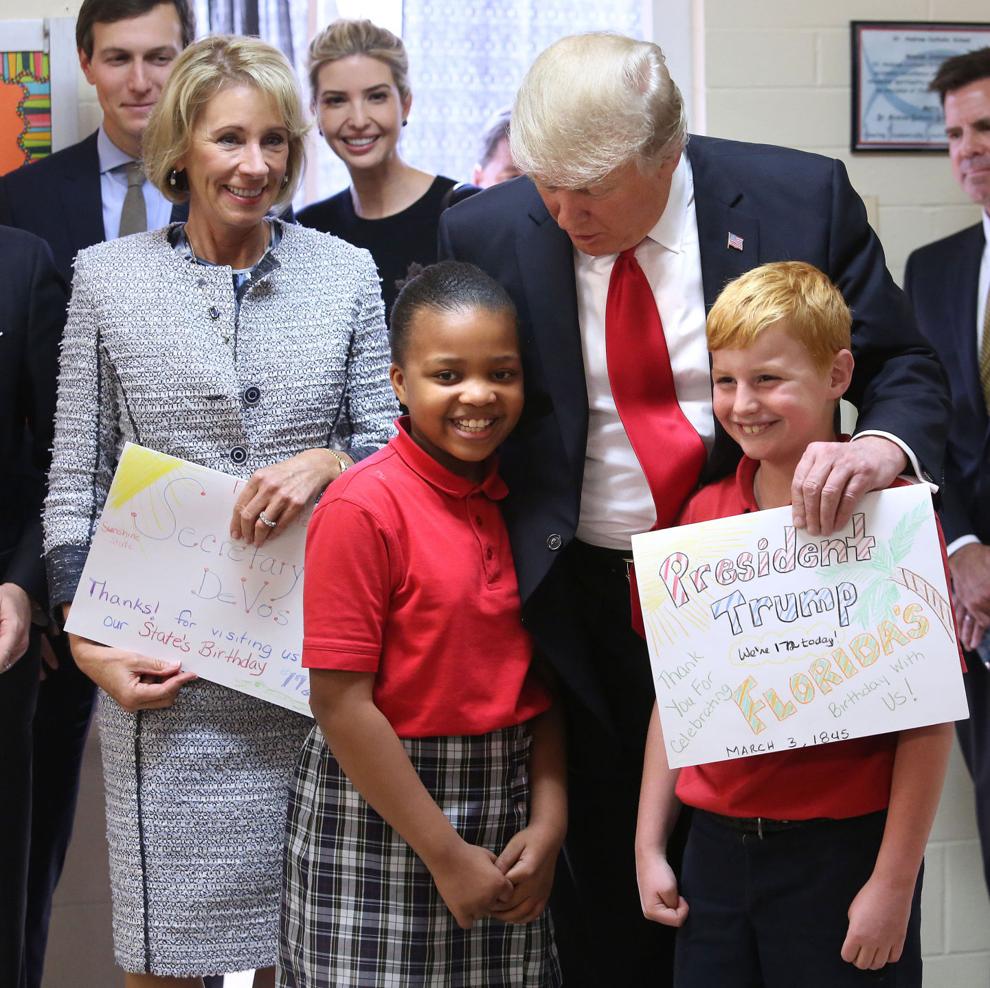 Medal of Honor recipients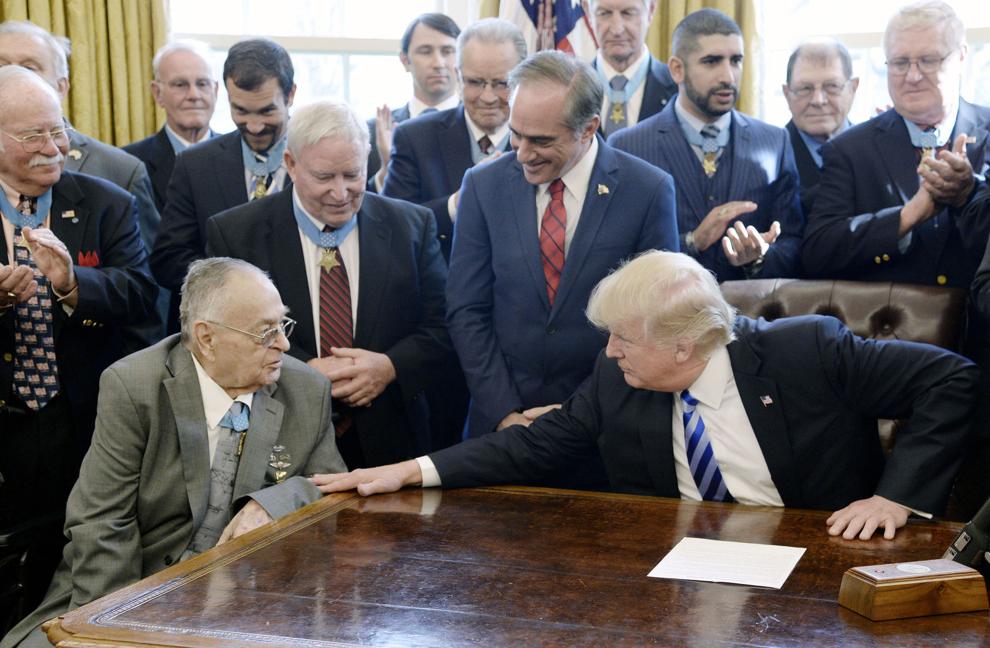 Justice Anthony Kennedy swears in Neil Gorsuch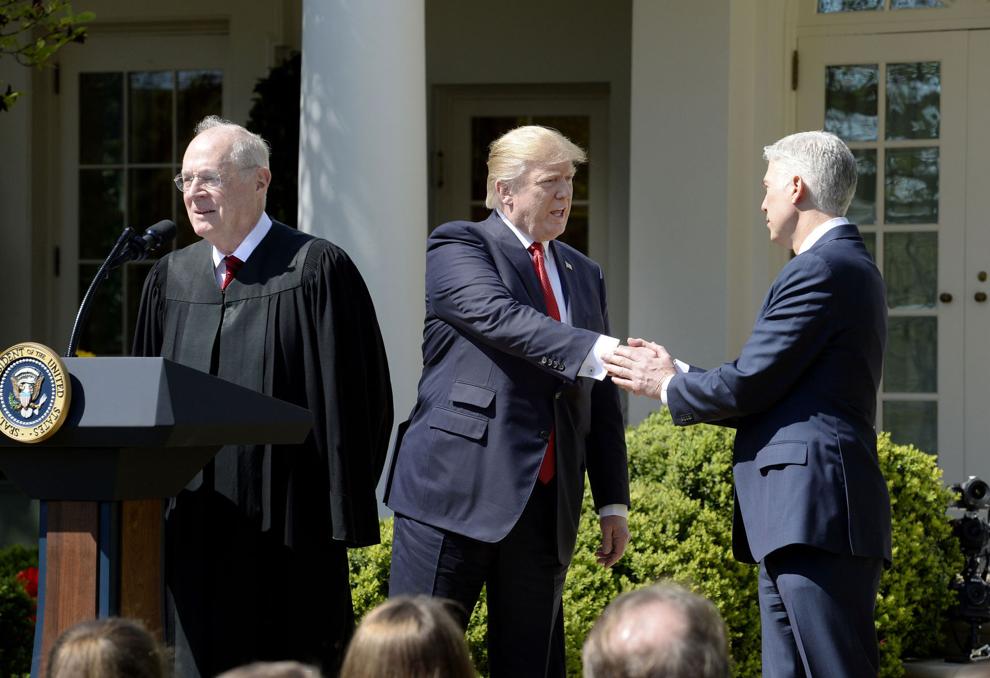 Easter Egg Roll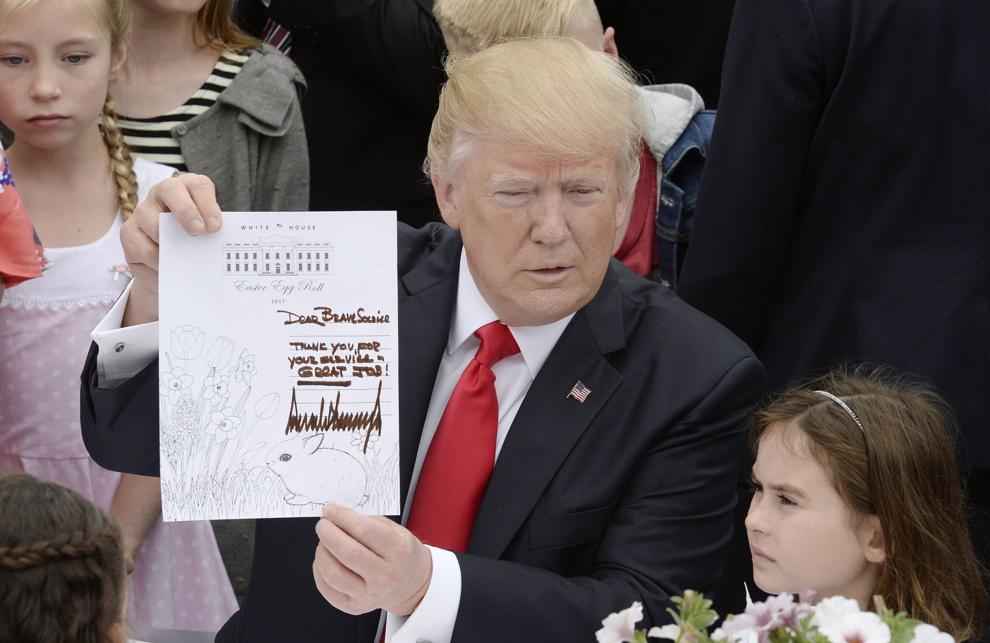 Super Bowl champs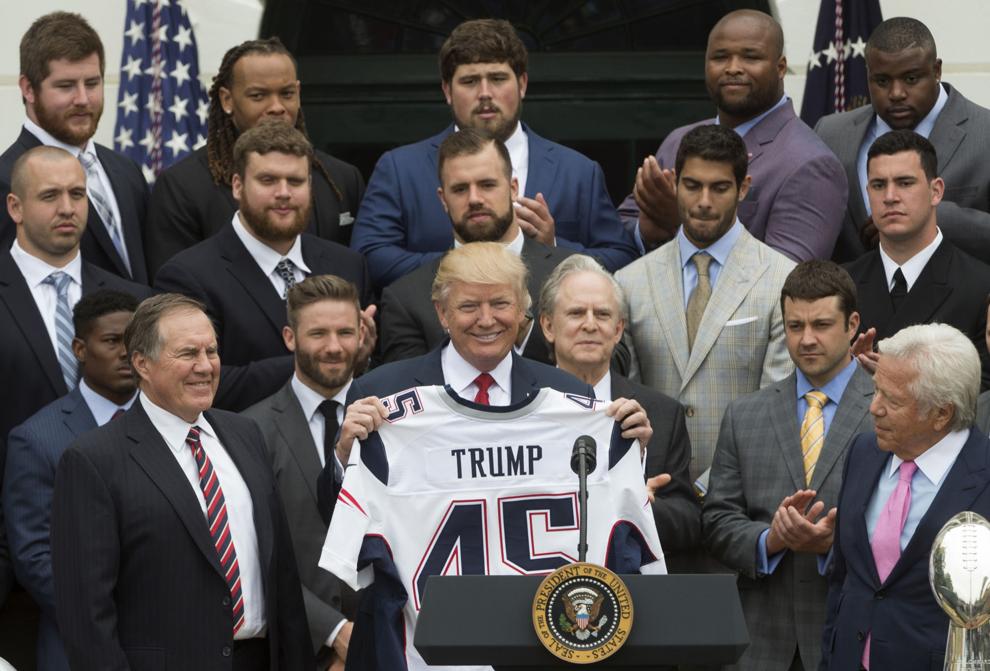 Little Sisters of the Poor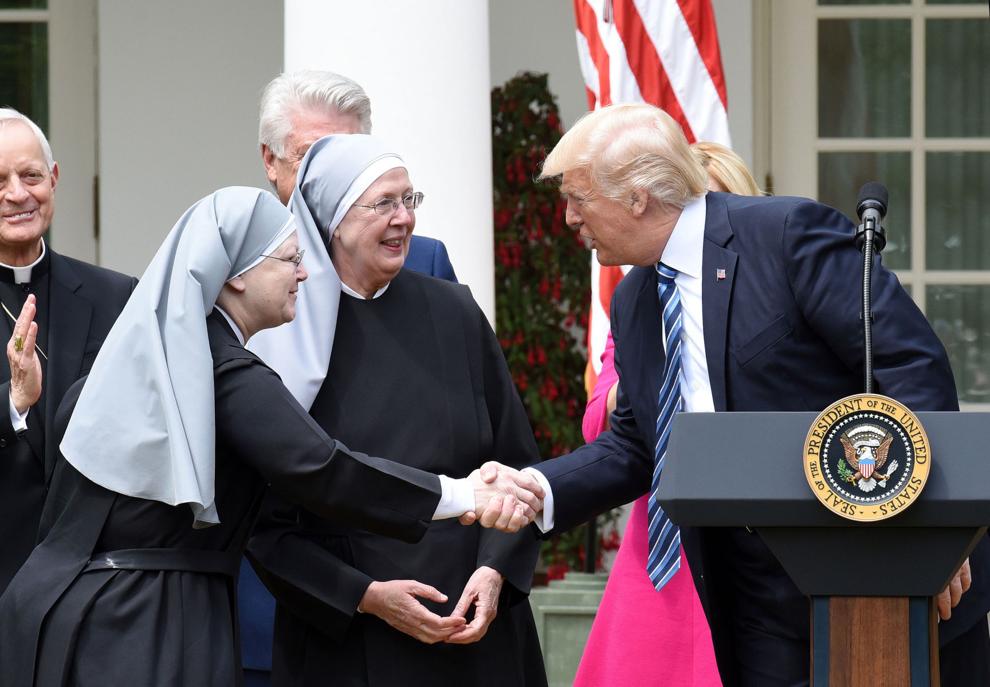 Russian foreign minister, ambassador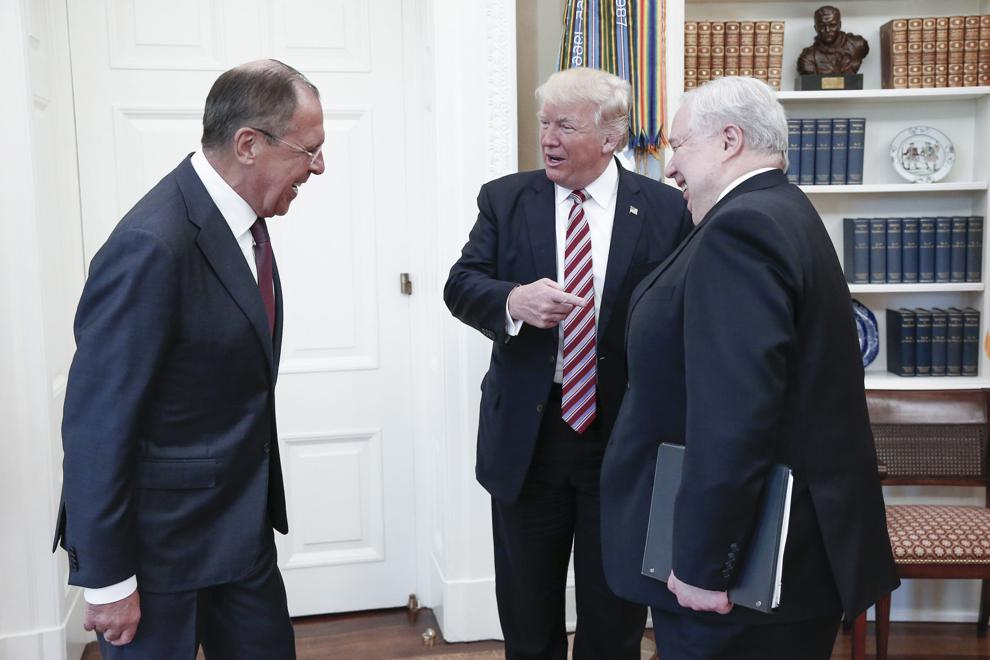 At the Western Wall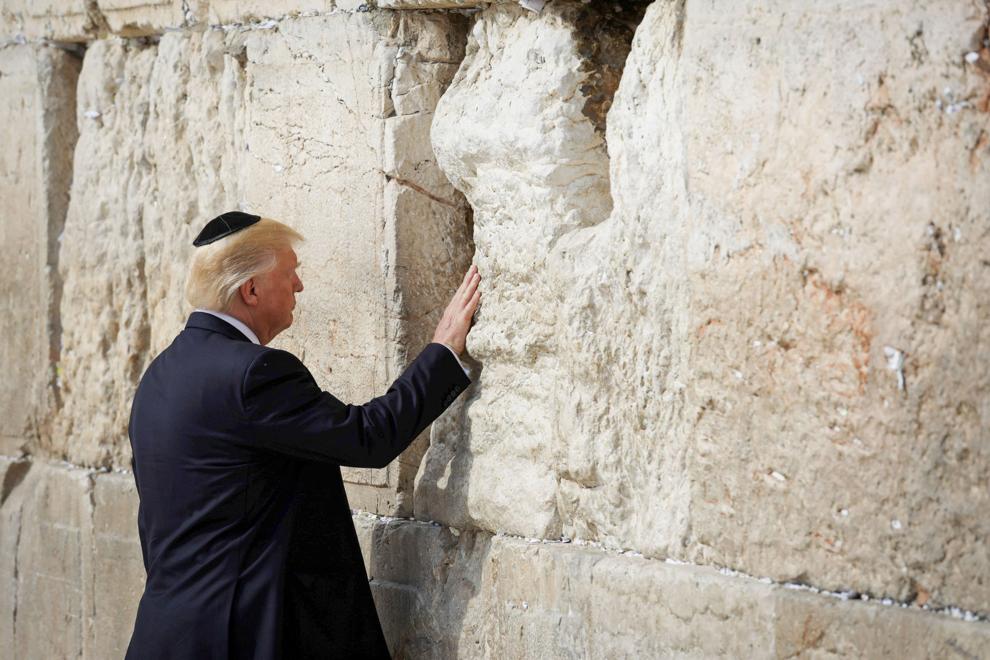 Meeting the pope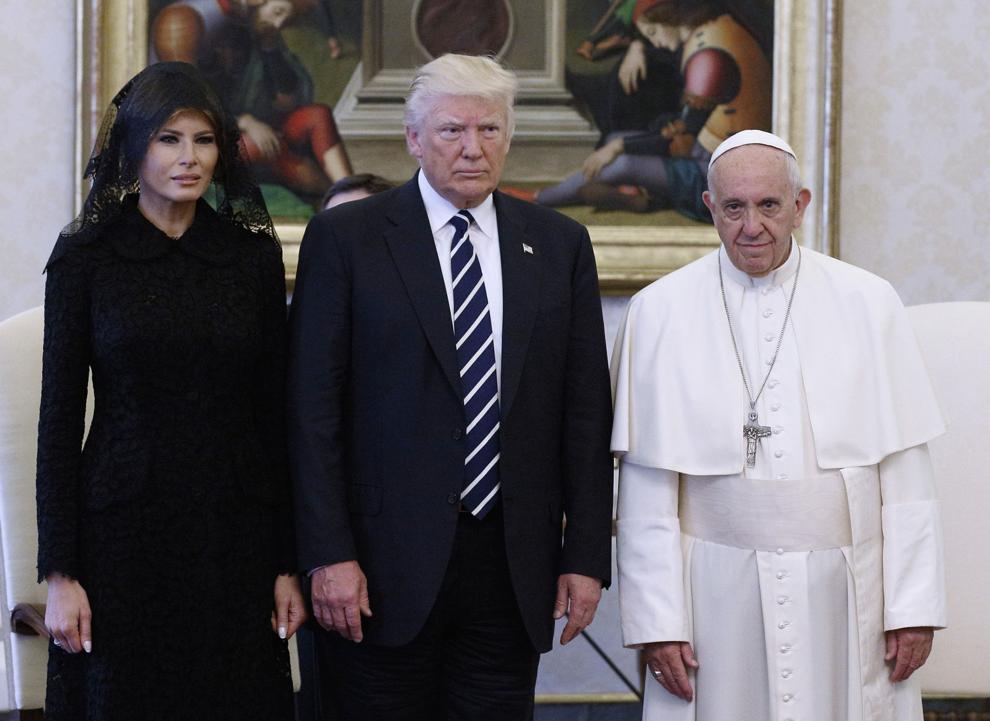 Wreath-laying ceremony in Arlington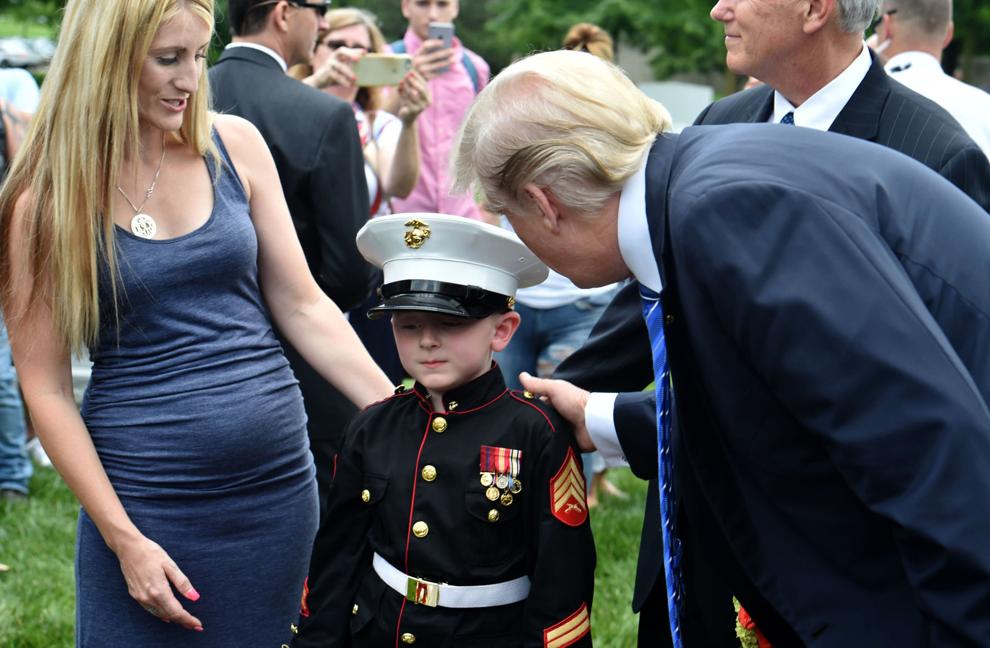 National champs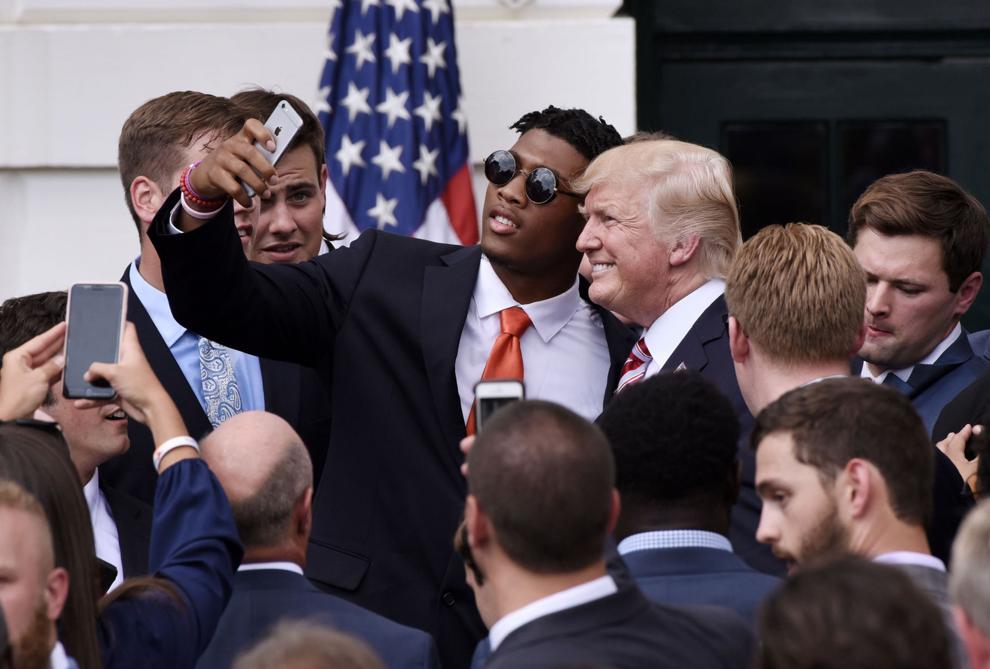 Congressional shooting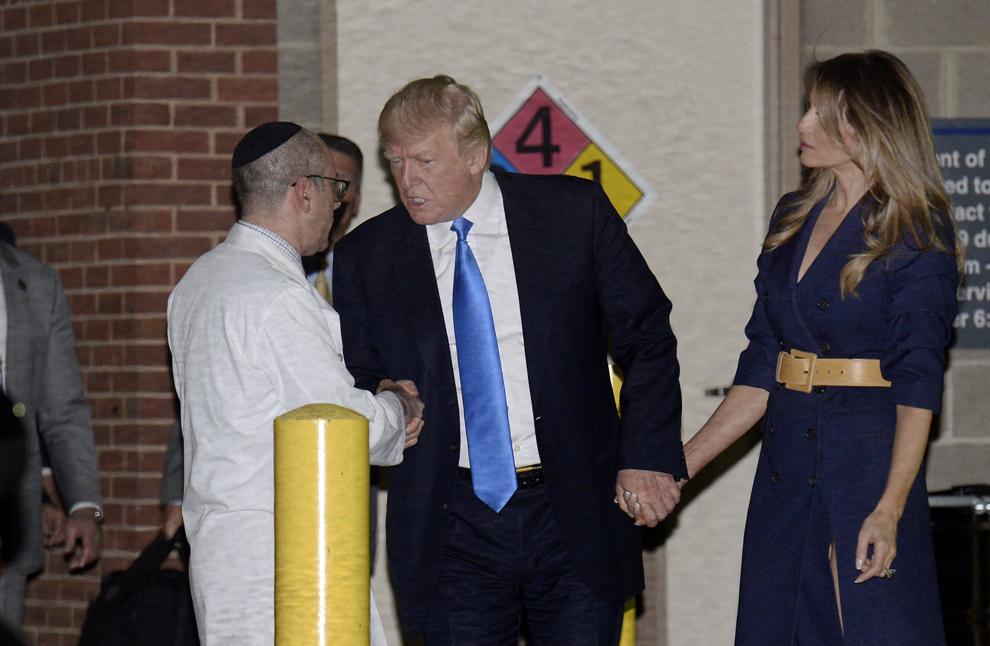 At the White House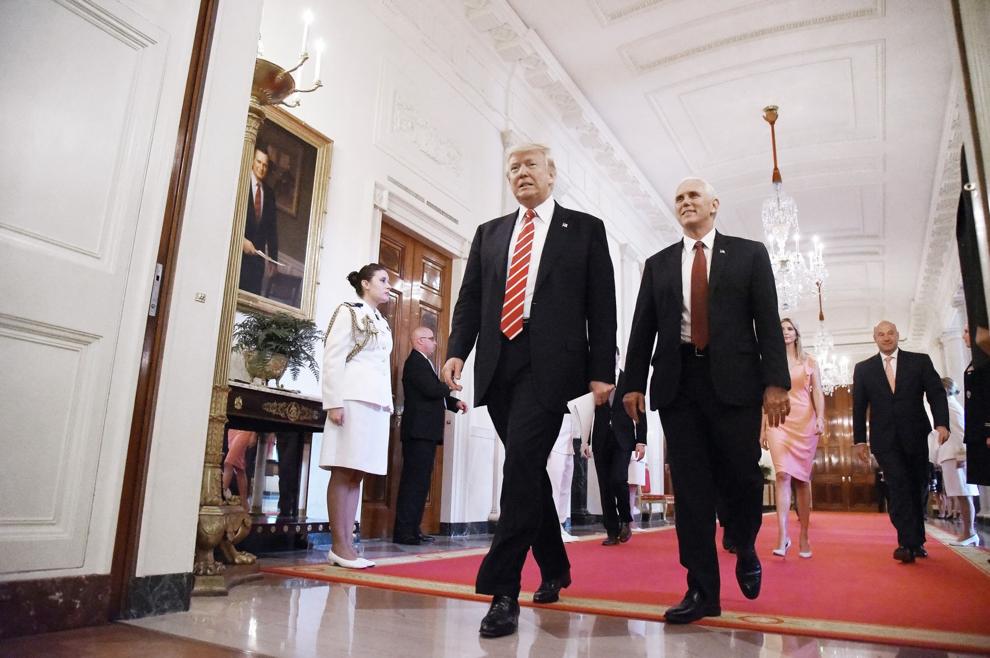 Congressional Picnic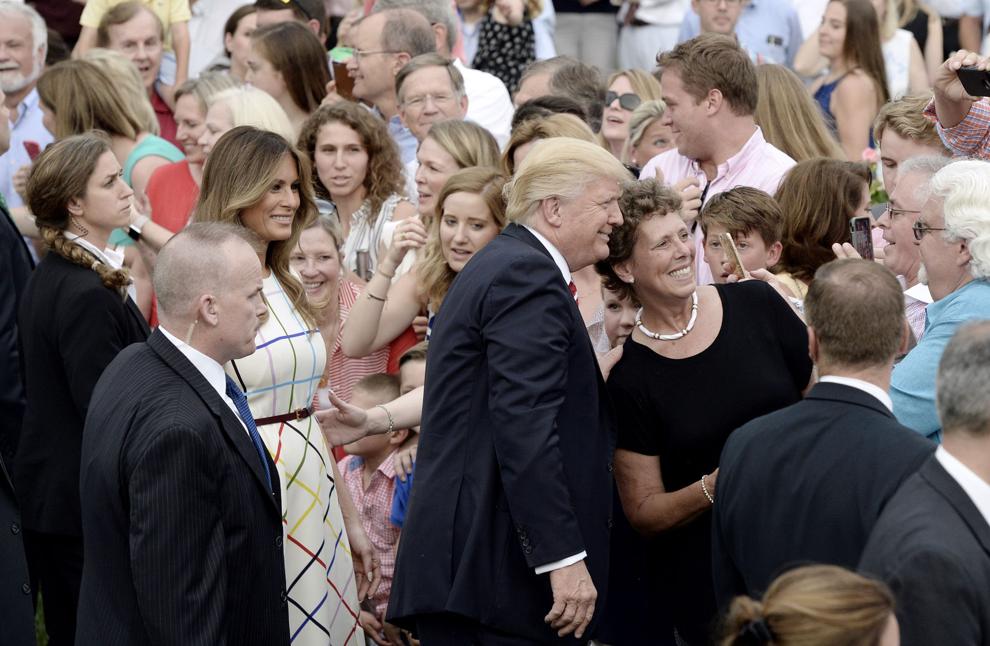 Go, Cubs, go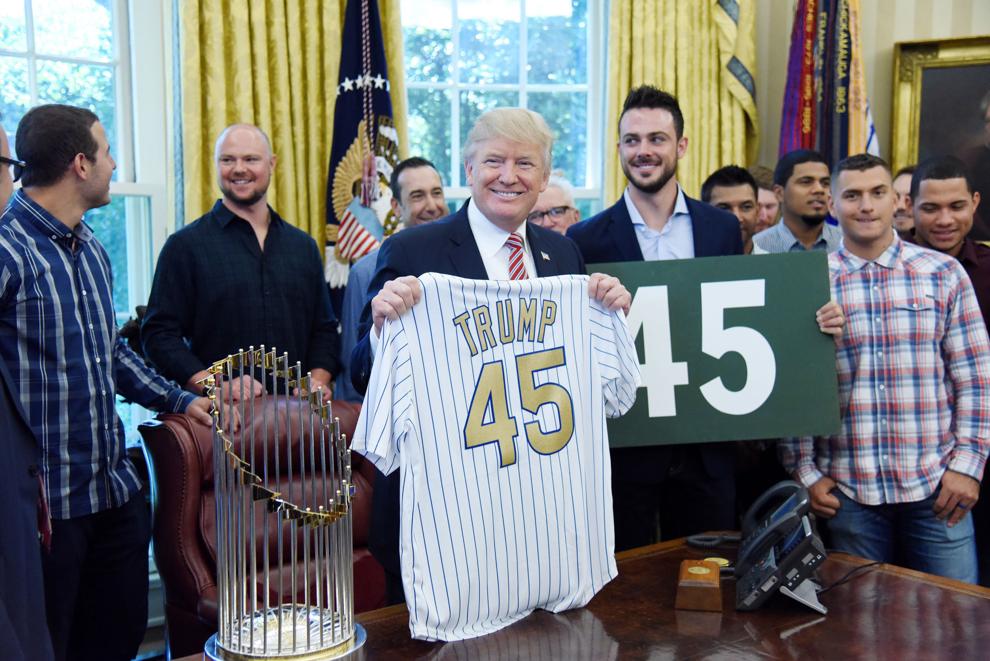 Departing the White House
USS Gerald R. Ford joins the Navy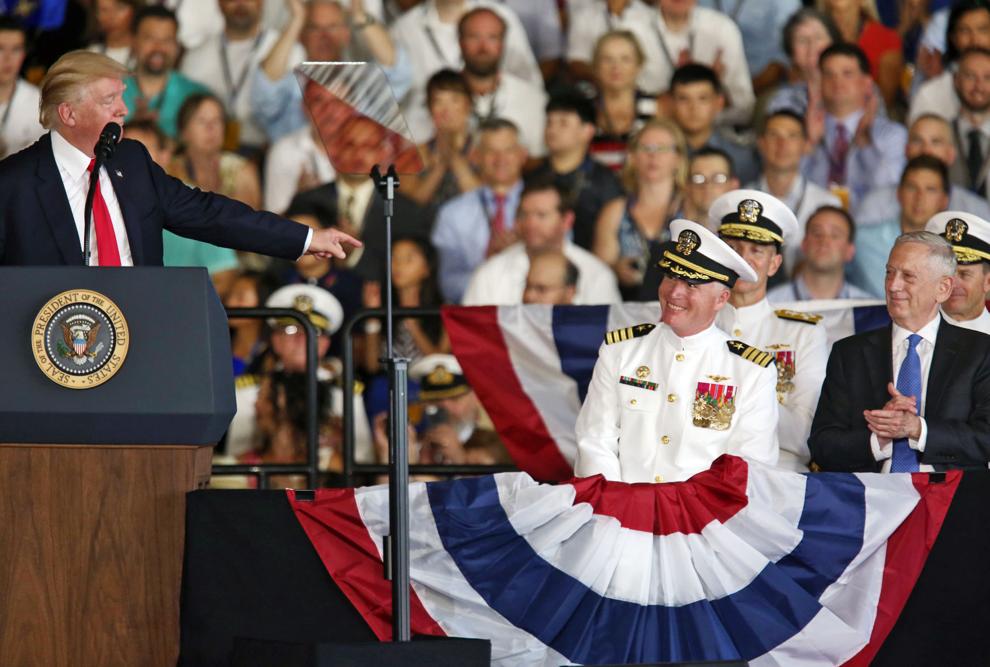 The eclipse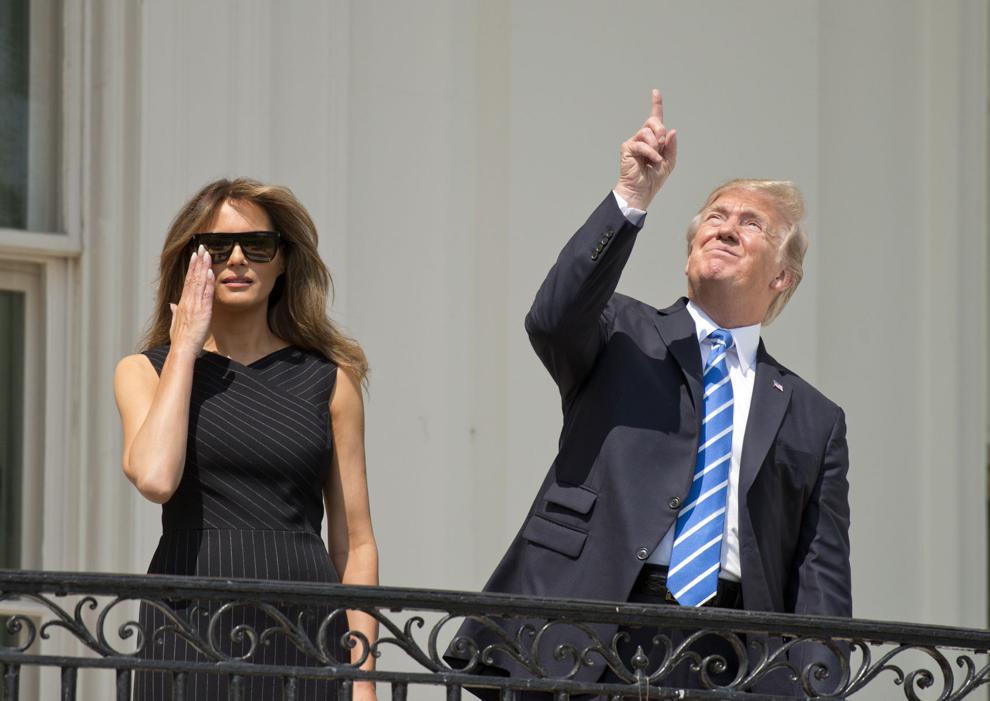 9/11 anniversary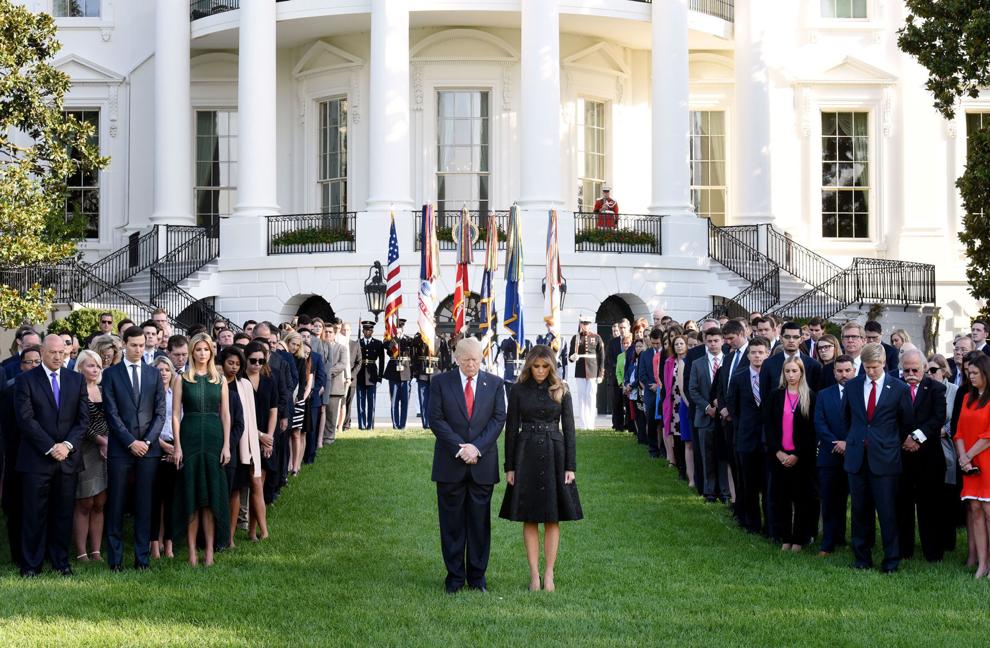 Trump addresses world leaders at U.N. General Assembly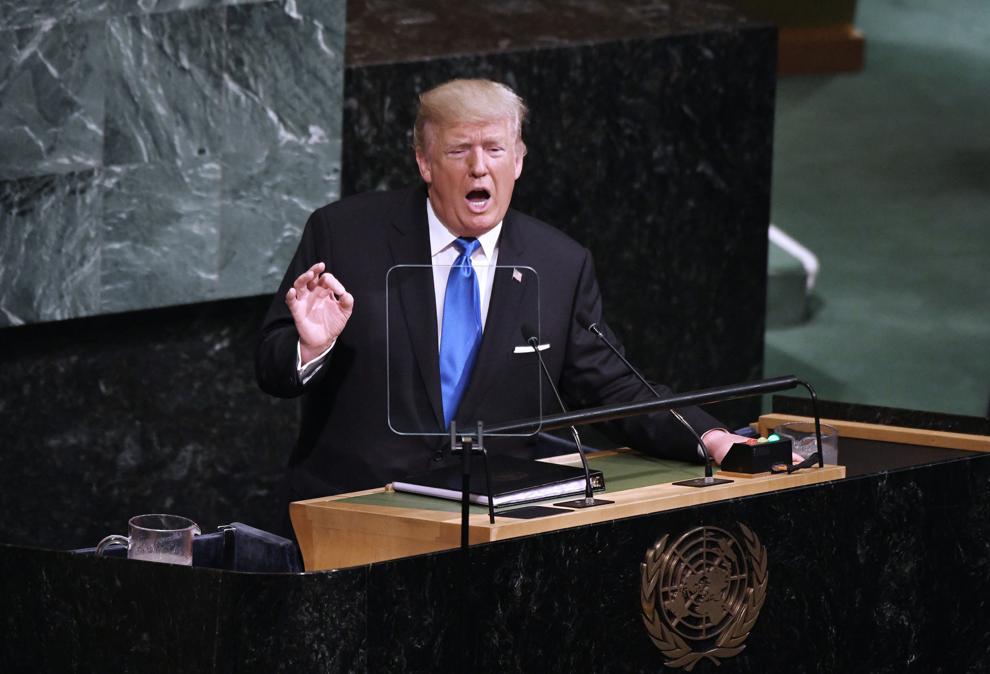 Las Vegas shooting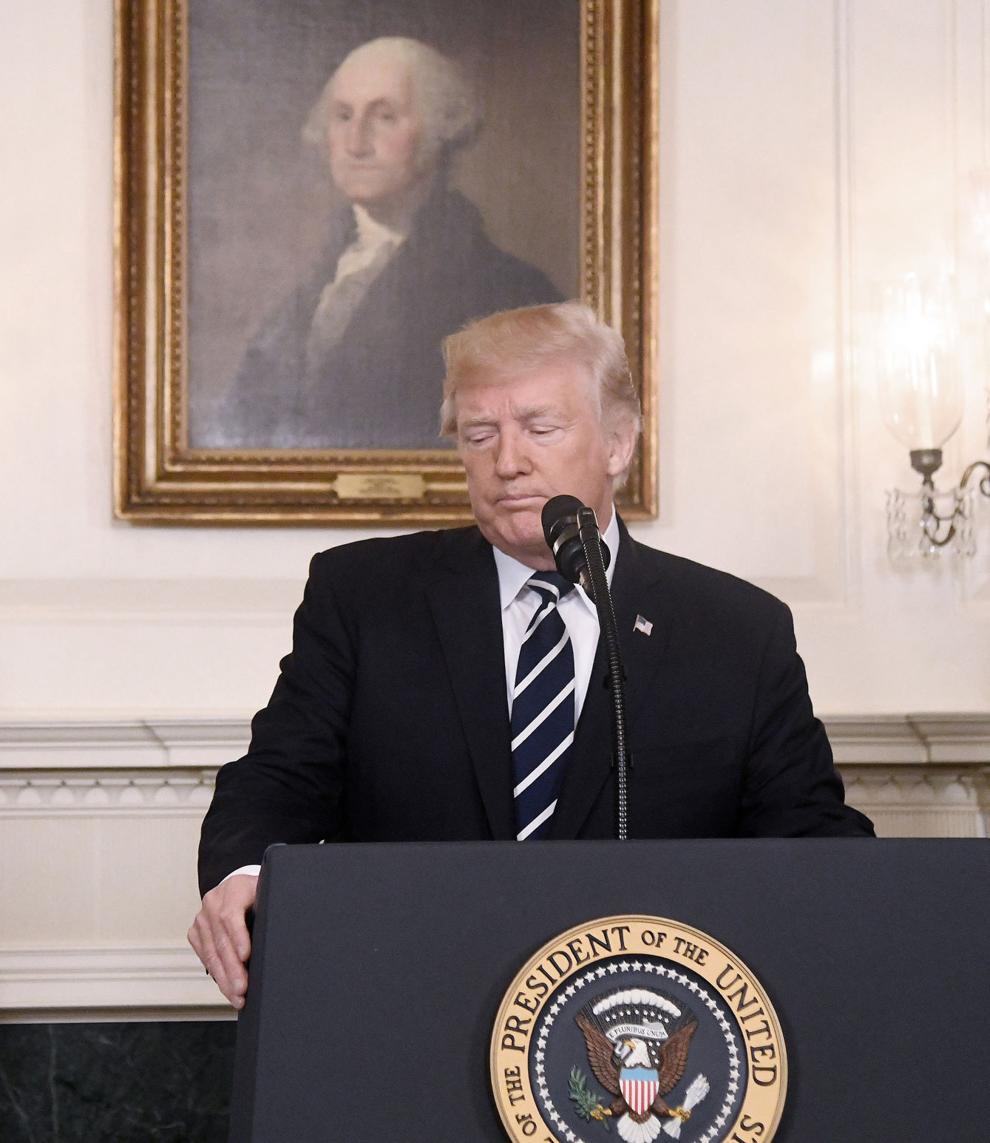 Trump visits Puerto Rico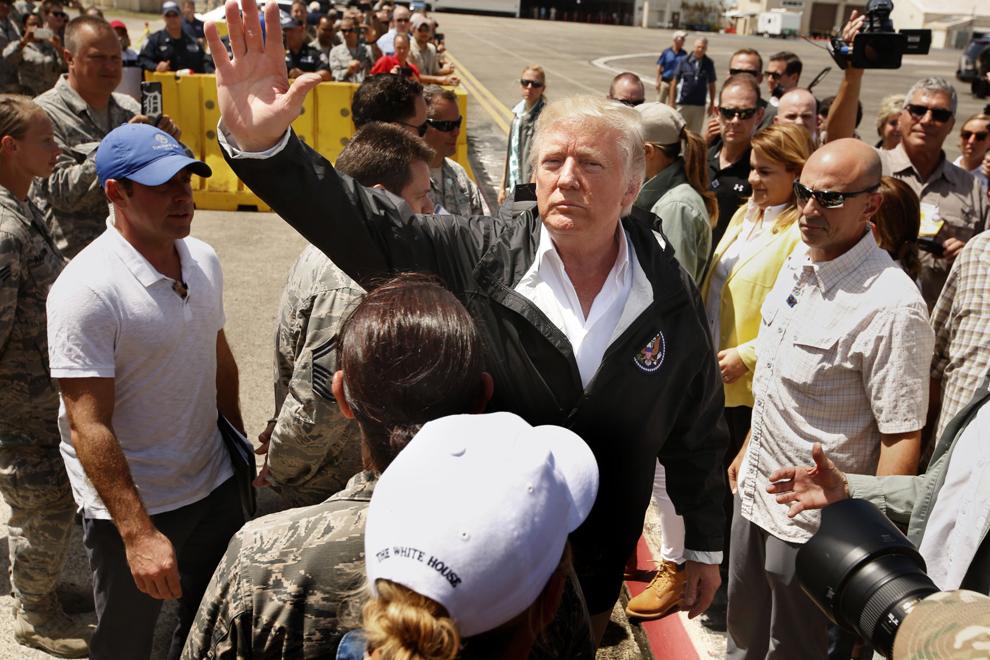 Trump meets Kissinger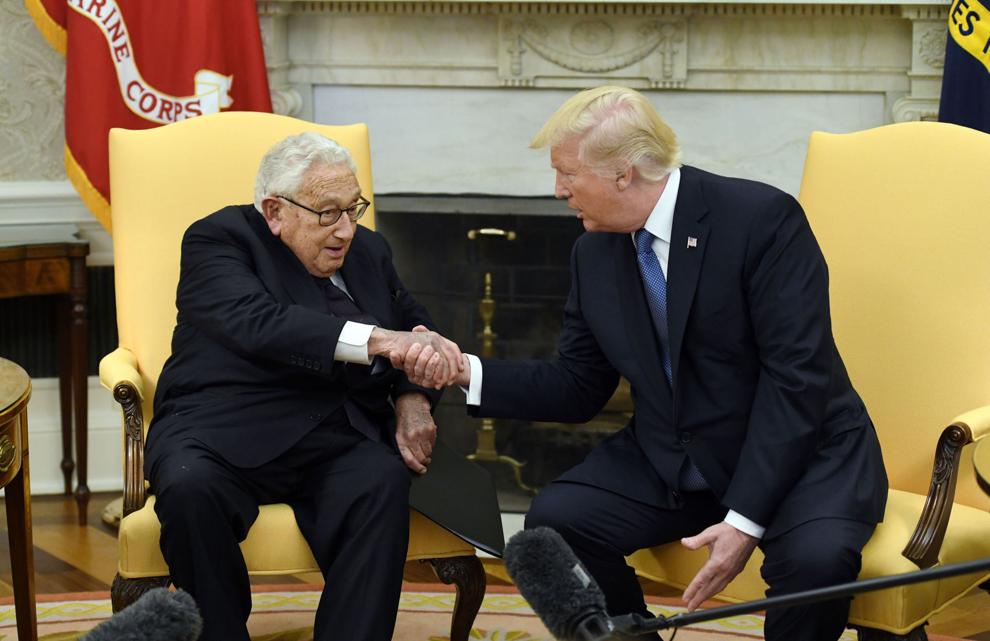 With Trudeau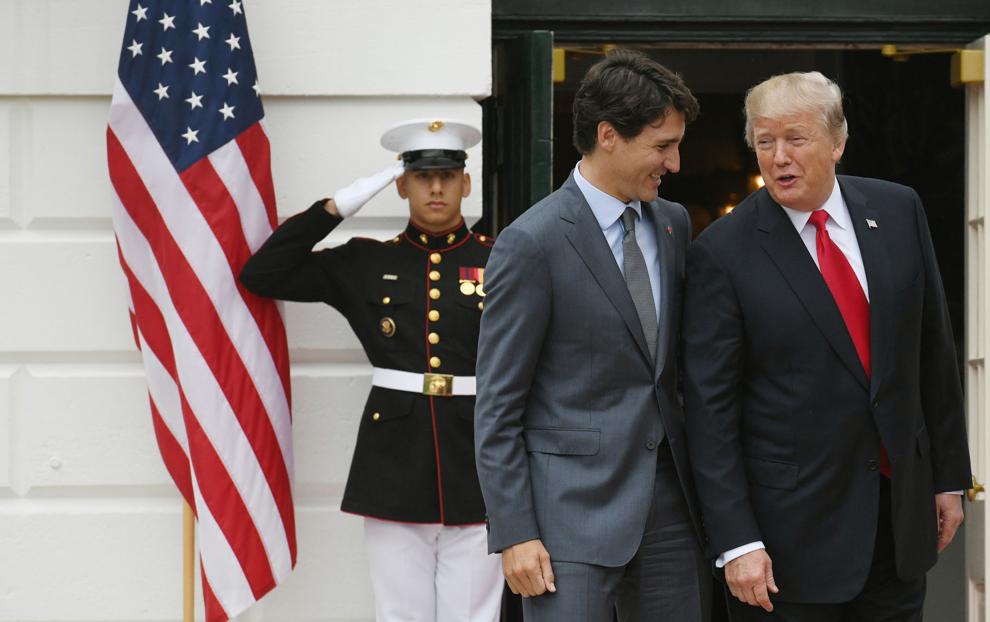 Medal of Honor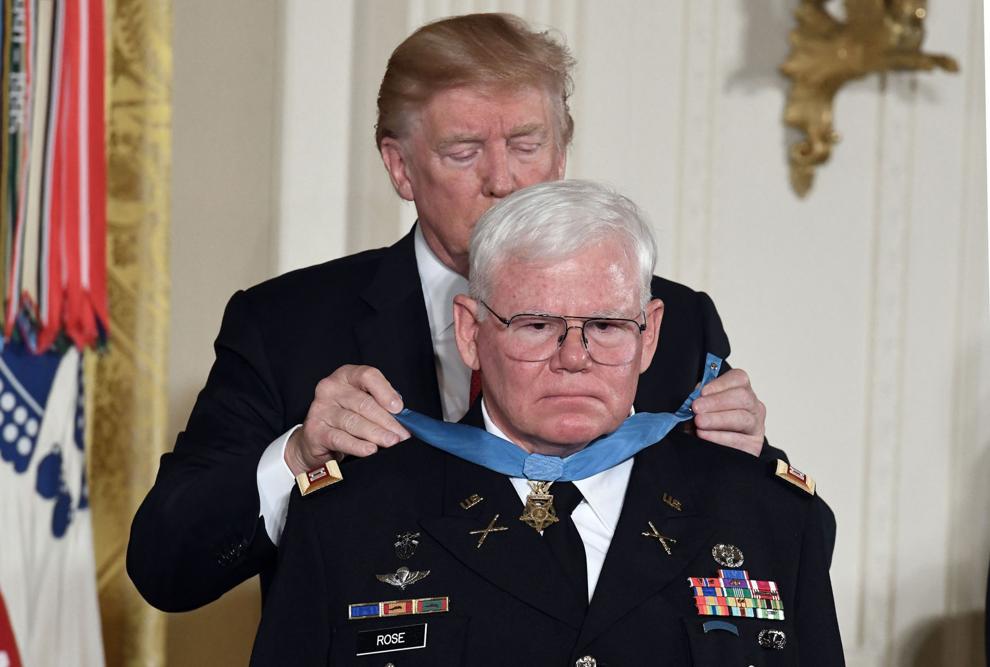 Happy Halloween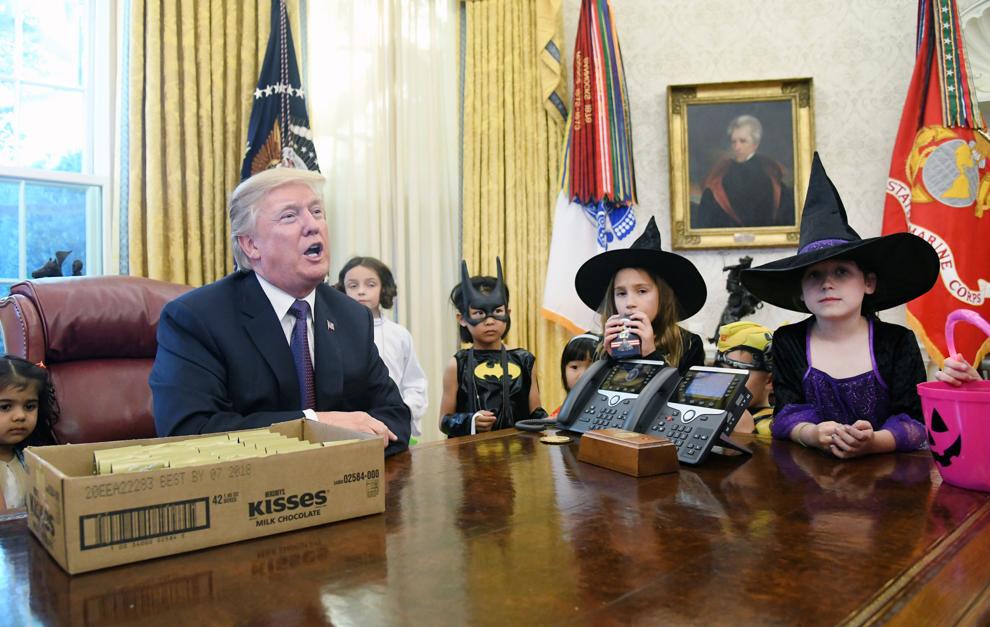 National Christmas Tree Lighting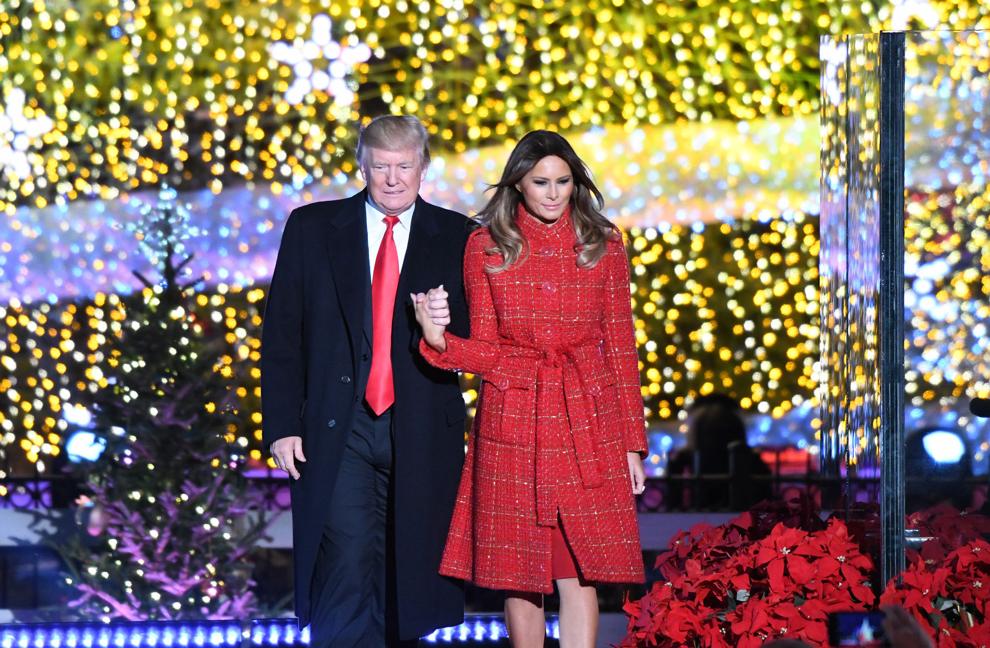 Celebrating GOP tax plan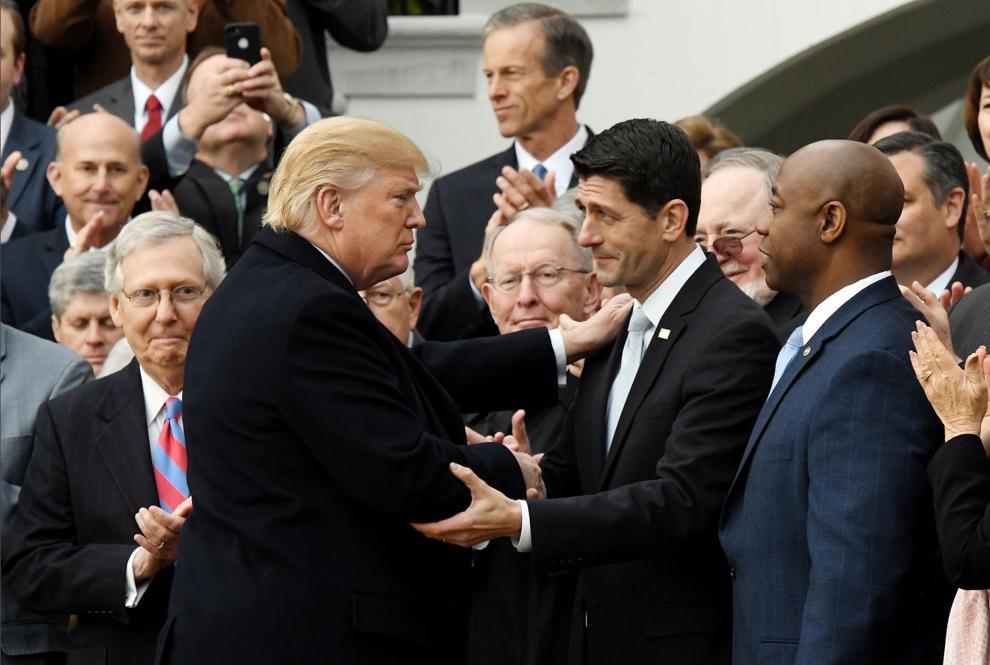 March for Life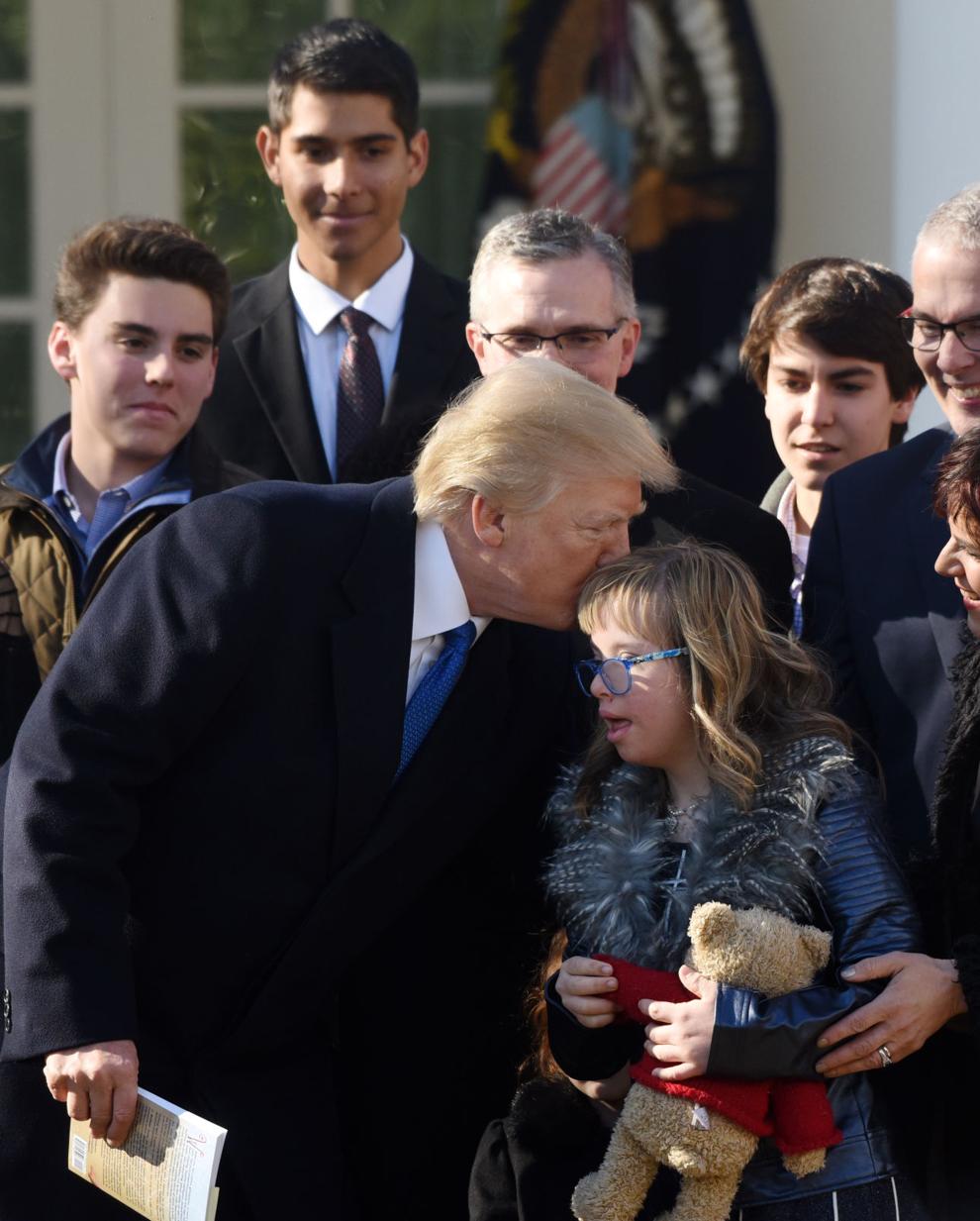 State of the Union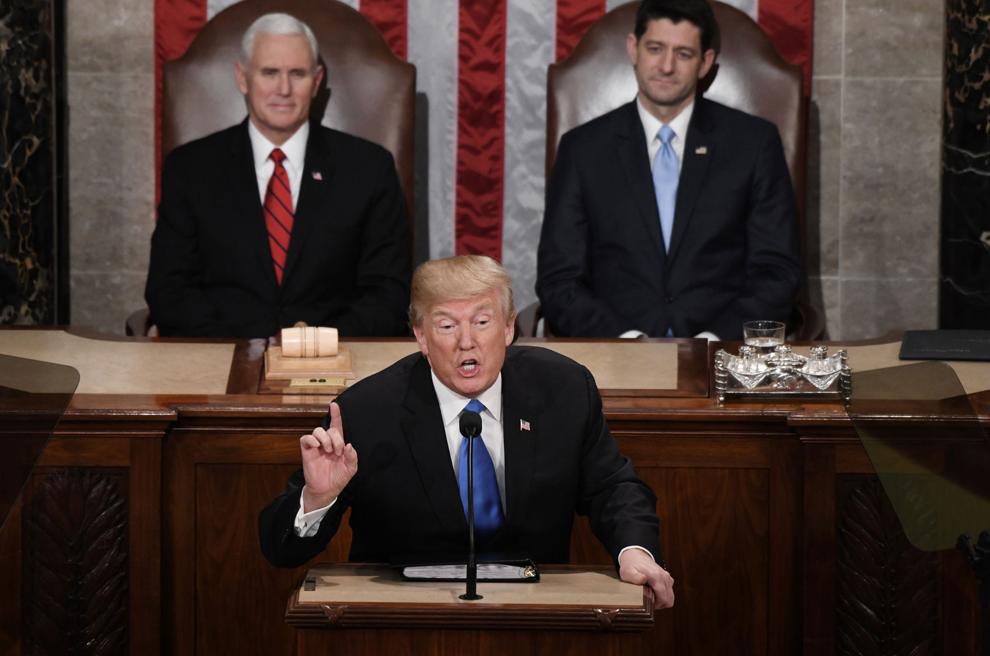 School shootings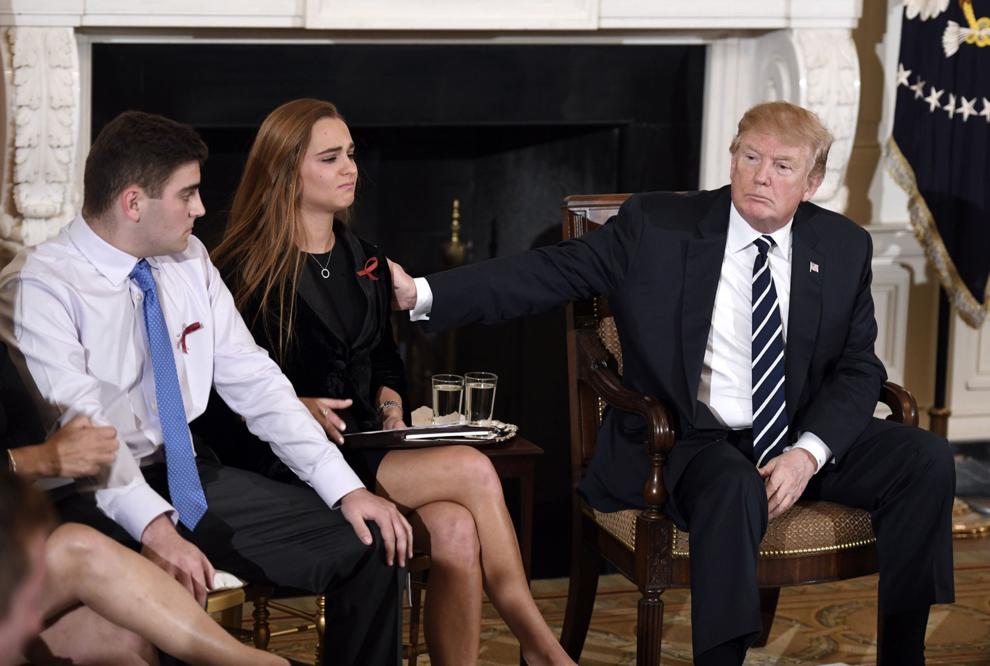 State dinner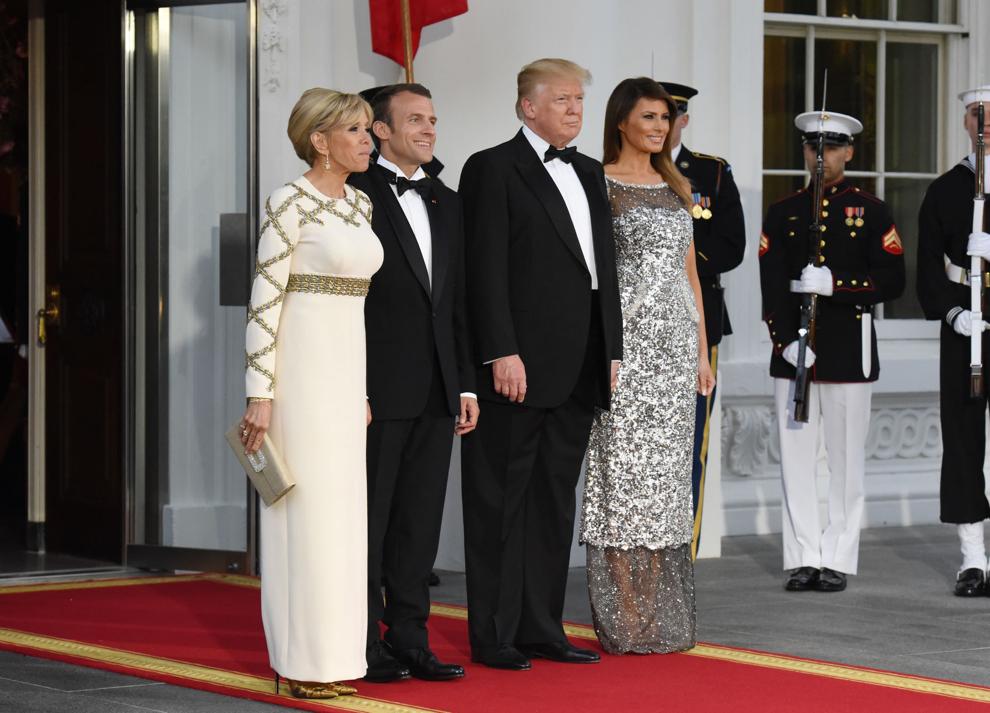 With Olympians
Greeting a guest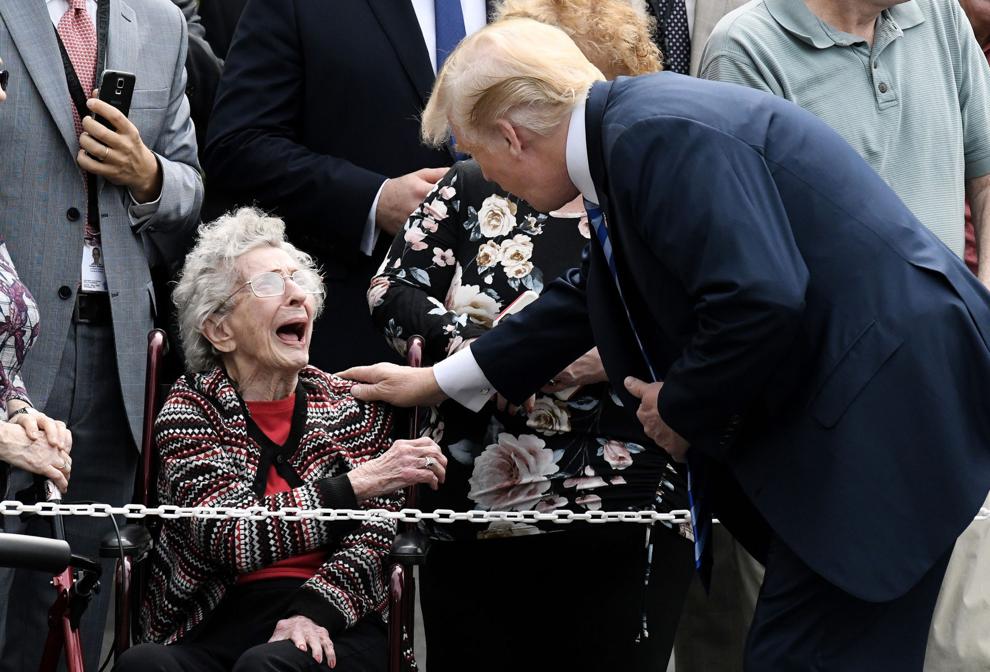 Freed Americans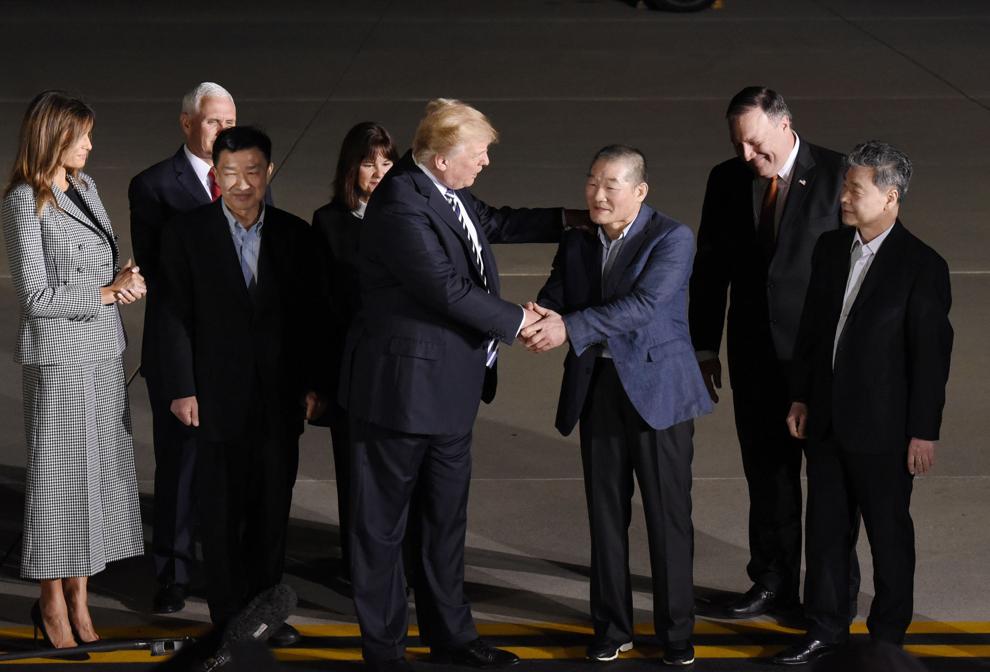 Historic summit
With Kim Kardashian West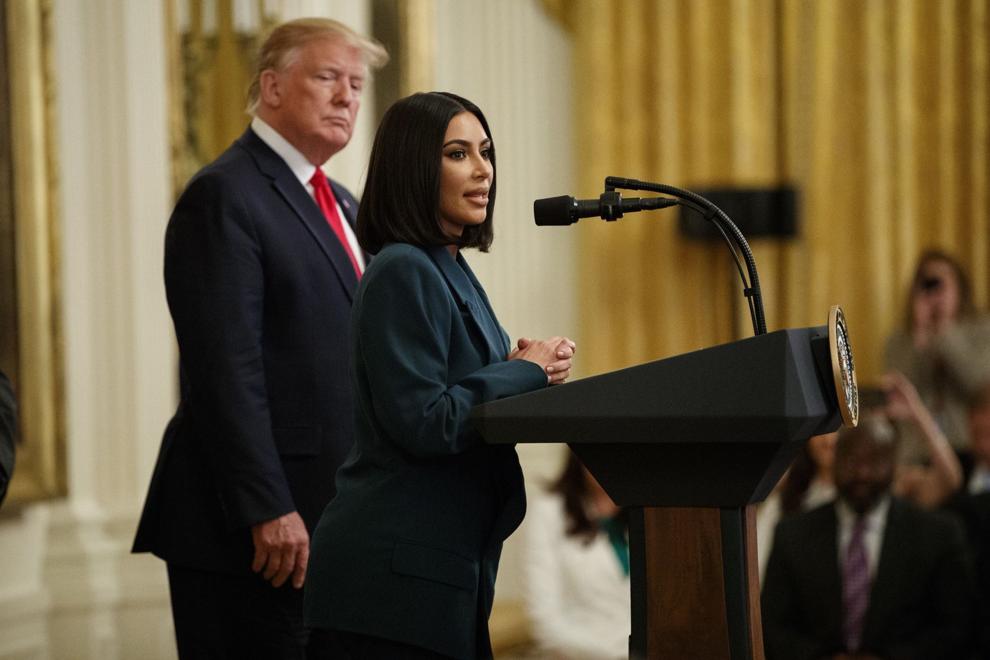 In Washington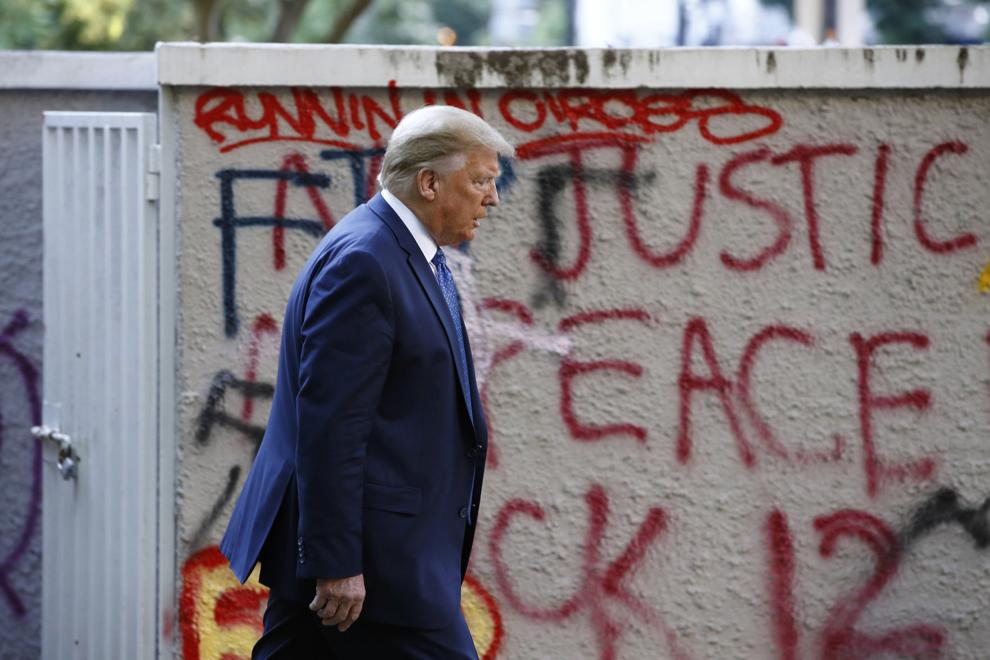 Trump North Carolina