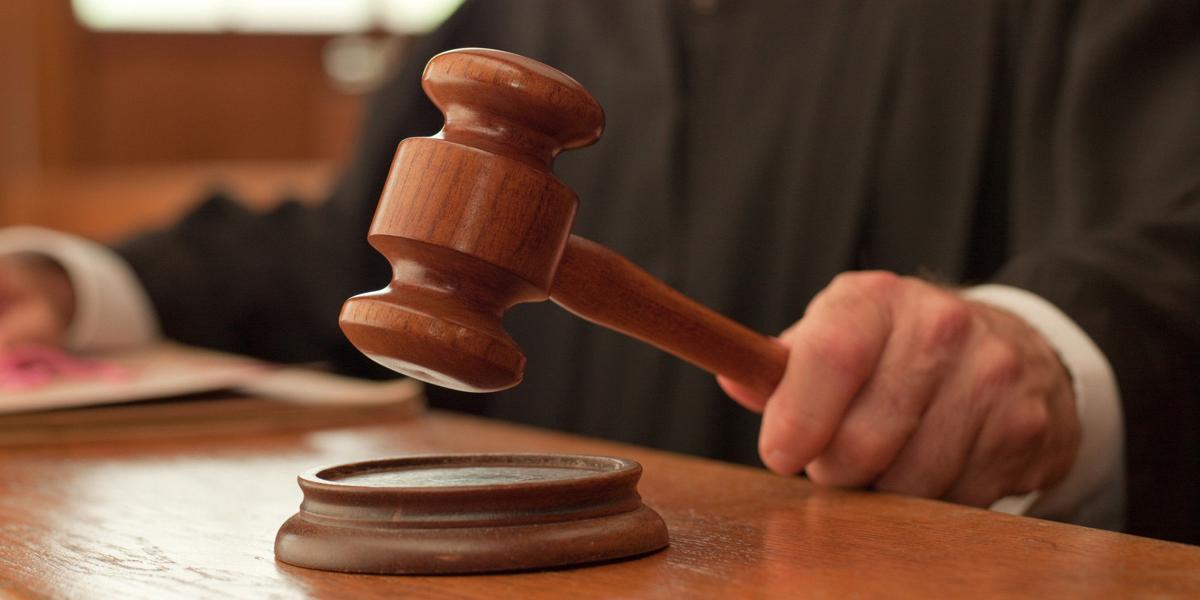 STUART – A woman charged with 14 counts of felony welfare fraud and two counts of felony welfare perjury entered an Alford plea on Monday in Patrick County. Under terms of an agreement with the prosecution, she was found guilty of five counts of misdemeanor welfare fraud and in exchange, the other 11 charges were dropped.
In an Alford plea, a defendant asserts innocence but admits that substantial evidence exists with which the prosecution likely could convince a judge or jury to find her guilty beyond a reasonable doubt.
In accordance with the plea agreement, Judge Martin F. Clark Jr. sentenced Amanda Nester, 32, to a total of 60 months in jail, of which one month is active, with the balance suspended on condition of two years of supervised probation with no option for early release, that she seek counseling as deemed appropriate by her probation officer and pay $7,119.99 restitution to Public Partnerships, LLC (also known as PPL), with $5,119.99 of that paid before she left on Monday.
The commonwealth's evidence alleged the following:
On July 17, 2015, Amanda Nester completed an electronic application for Medicaid benefits for her two children. The application was sent to the Department of Social Services in Patrick County for review and was approved. Amanda failed to provide information that Gary Wayne Nester, her legal husband, still was still living in the home on VFW Road, Patrick Springs, in an effort to avoid claiming his income.
Gary Nester reported to the Social Security Administration earnings of about $2,400 per month. He also receives Social Security income in the average amount of $1,179.80.
Patrick County Sheriff's Office deputies had four in-person contacts with both Amanda and Gary Nester at their residence. The couple also submitted three certificates of titles to the Virginia Department of Motor Vehicles, claiming they both lived in the home.
"Based on the Nesters' total income, they would not have been entitled to any benefits for their children had Amanda Nester not lied on her application," the prosecution's evidence report states. "Since July 17, 2015, they have received $2,880.01 in benefits through Patrick County Department of Social Services in which they were not entitled.
"Gary Nester aided and abetted Amanda Nester in fraudulently obtaining benefits. Gary Nester fraudulently changed his residential address on his driver's license and went to River Community Bank to remove his name from their joint bank account, in an attempt to further their appearance of marital separation."
The prosecution also maintained that in addition to allegedly attempting to create the appearance that she and Gary Nester had separated in order to receive Medicaid benefits for their children, Amanda Nester allegedly provided false information on a number of occasions relating to a Medicaid program known as Public Partnerships, LLC, in which she was supposed to be the in-house caregiver to a relative.
Amanda Nester began employment as a personal care aide for her mother-in-law, Wanda Nester, as of Jan. 24, 2015, through a Virginia Medicaid program known as Consumer Directed Services Program. Wanda Nester was deemed eligible to remain at her residence while receiving the care of a personally chosen personal care aide to assist with daily activities.
An employment contract signed by Wanda Nester (employer) and Amanda Nester (employee) on Jan. 24, 2015, stated: "Í understand and acknowledge that wages are from federal and state funds. Any untruthful submission of services provided in an attempt to obtain improper payment is subject to investigation as Medicaid Fraud. Medicaid Fraud is a felony and can lead to substantial penalties and/or imprisonment."
The contract also stated, "Timesheets must be accurately completed…."
Four of the misdemeanor welfare charges to which Amanda Nester pleaded involved her allegedly claiming and being paid for hours worked in which she was not at the location, according to the commonwealth's evidence. Personnel with the Patrick County Sheriff's Office and the U.S. Department of Health and Human Services – Office of the Inspector General conducted surveillance.
Ward Armstrong, Amanda Nester's lawyer, argued that Amanda and Gary Nester were not living together at the time in question, arguing the couple separated for the express purpose so that their children could qualify for Medicaid. Armstrong added that Gary Nester was working in Richmond during the week and argued that while the prosecution claims the couple got together on weekends, his client disputes that.
Patrick County Sheriff Dan Smith and several other members of his department testified that they saw the couple together at different times.
Armstrong also said that Amanda was told by someone from the Consumer Directed Service it didn't matter what specific hours she reported working, as long as she worked the correct number of hours. He argued that since it was Nester's mother-in-law who was the Medicaid beneficiary and not Amanda, that his client didn't commit Medicaid fraud.
On Friday, Gary Nester entered an Alford plea in Patrick County Circuit Court to misdemeanor welfare fraud (which was amended from felony welfare fraud). Judge G. Carter Greer, in accordance with a recommendation by prosecution and defense attorneys, sentenced Gary Nester to 12 months in jail, with 30 days active and 11 months suspended for two years on condition of two years of supervised probation with no option for early release, payment of $2,880.01 restitution to the Department of Medical Assistance Services and that he seek counseling as deemed appropriate by his probation officer.
This was the second time in eight years, Amanda and Gary Nester faced charges of welfare fraud.
According to online court records, Amanda and Gary Nester each pleaded guilty to misdemeanor welfare fraud on May 20, 2008, and each was sentenced to 12 months of incarceration, suspended on condition of one year of supervised probation and payment of $11,475 restitution and a $500 fine.