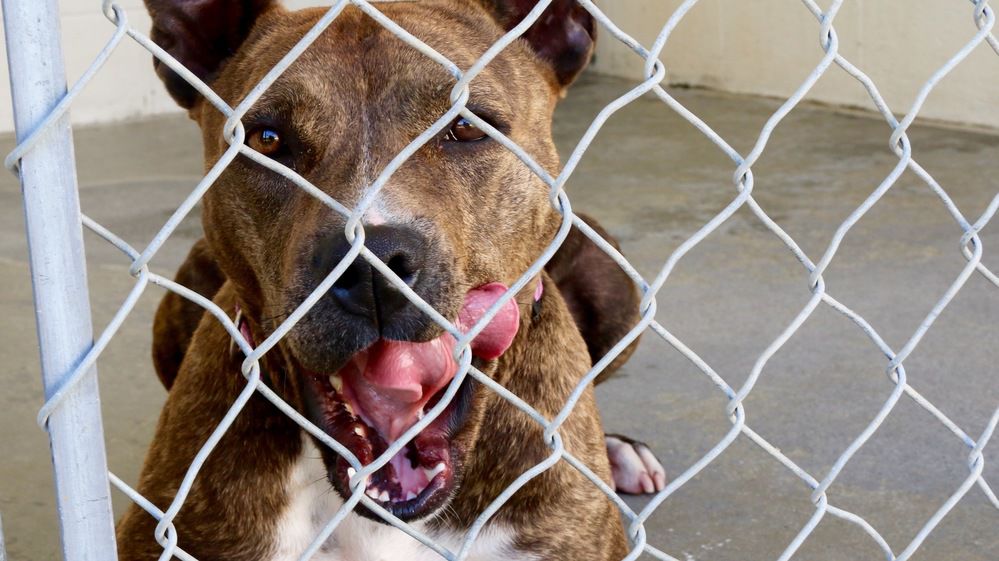 MARTINSVILLE – We've all heard of children being placed in protective custody, but what about pets? When pet owners are arrested, what happens to their animals?
Following a search warrant on Wednesday in the 800 block of Clark Road in Martinsville, law enforcement officers arrested Cynthia Roknich on multiple drug charges. Members of the Martinsville Police Department found a number of items inside the home, including pills, mushrooms, digital scales, baggies, numerous syringes, smoking devices, pill crushers, spoons with residue and mirrors. Along with that, the animal control officer seized one dog and six cats from the home, placing them into what the department called "protective custody."
While Chief Sean Dunn of the Martinsville Police Department said on Friday that "there might have been some better wording we could have used," protective custody for pets is a real thing.
In this particular case, Martinsville building officials condemned Roknich's house due to ingress/egress and sanitation issues.
"With the owner taken into custody and the house being condemned, we didn't feel it was safe to leave the pets there," Chief Dunn said.
Currently, "protective custody" translates to the city pound, where the dog presently resides, and the SPCA of Martinsville-Henry County, where the cats are on a custody hold.
Chief Dunn said that while the facilities will provide short-term care for the animals, food and medical costs could be at the owner's expense if arrangements are not quickly made. The chief of police welcomed Roknich's friends or family members to inquire about the pets and take them in if possible.
"Ms. Roknich could certainly volunteer the animals over to us," which would make them adoption options for the general public, Chief Dunn said.
SPCA of Martinsville-Henry County Executive Director Nichole Harris said that all six cats, which are being housed at the shelter, appear to be doing well.
Animal control officers immediately brought the felines to the SPCA after leaving the condemned house.
"The pound's not really set up to house felines," Harris said, while the SPCA had available space.
Concerning the relationship between animal control officers, pounds and the SPCA, Harris said, "It's like a family umbrella network. If we need their help, they're there. If they need our help, we're there."
At the shelter, animals receive food and medical support.
"We provide custody holds until something is facilitated," Harris said.
While hoping to receive word from Roknich's friends or family members soon, Harris said there's no limit on how long the SPCA will provide a custody hold for an animal.
"Especially if it's an investigated case, it might take three or four months depending on court dates and if there's a continuation," Harris said. "It's been four or five months before."
While the investigation in the case involving Roknich is still ongoing, Chief Dunn said that animal cruelty did not appear to be an issue.
"It doesn't appear that the animals were being mistreated," Chief Dunn said.
While animals with custody holds cannot be fostered by the general public, there are many dogs and cats at the shelter that are available to be fostered or adopted. To learn more about becoming a furry foster parent or to inquire about the animals in the Roknich case, contact the SPCA of Martinsville-Henry County at (276) 638-7297.