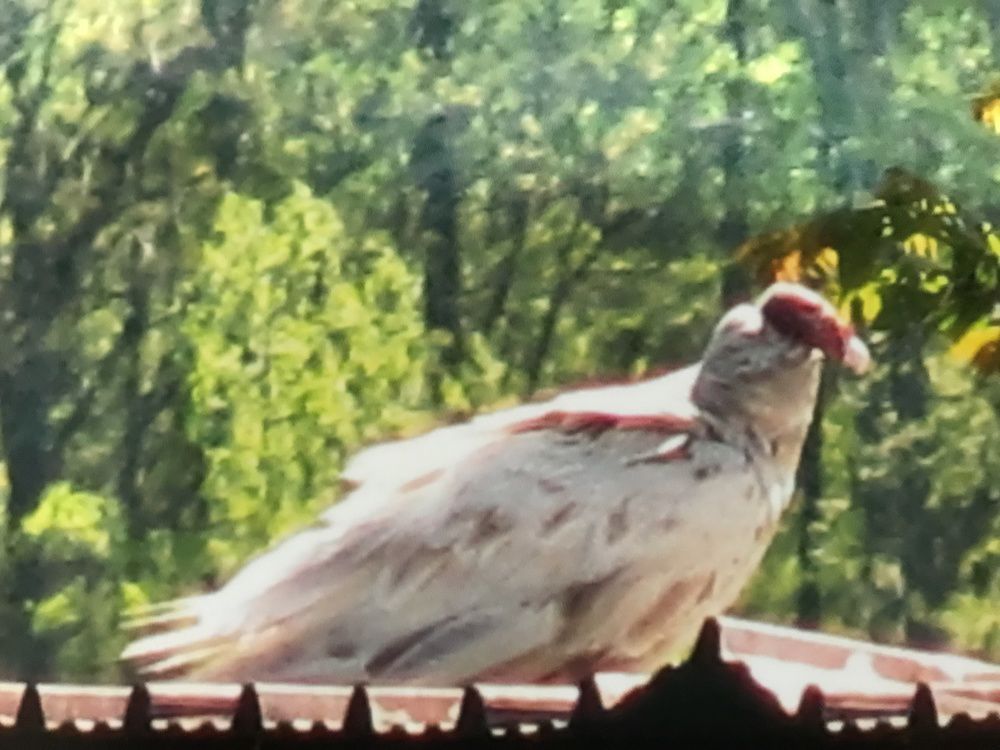 STUART-Brenda Bowman figures her granddaughter's got a leg up on her: 11-year-old Kylee Tyson is seeing something her grandmother is only seeing at the age of 63.
It was an albino turkey vulture, something even an expert has only heard about three times.
They saw it on April 29, when "my granddaughter and I went out to take an evening stroll. Kylee is the one who spotted it," Bowman said. They live in Patrick County between Stuart and the state line.
"There were other vultures after it — 10 to 14. I think they were trying to kill it," she said.
The large white bird "circled around and landed on the tractor shed. It was pretty smart," she said. "It walked along the tractor roof and hid itself under a tree from the other vultures."
She got her binoculars to get a closer look at what she had thought was a hawk. She saw it looked like a vulture.
She and Kylee "waited a while, then we walked on toward the tractor shed, trying to scare the black vultures off."
The white vulture flew away after the black ones had left, she said. It flew to the back of her property toward a creek.
"The last time we saw it it was flying low, barely making it through the tree tops," she said. It was headed south, and "I don't blame it," Bowman chuckled. "I would have headed to the state line too."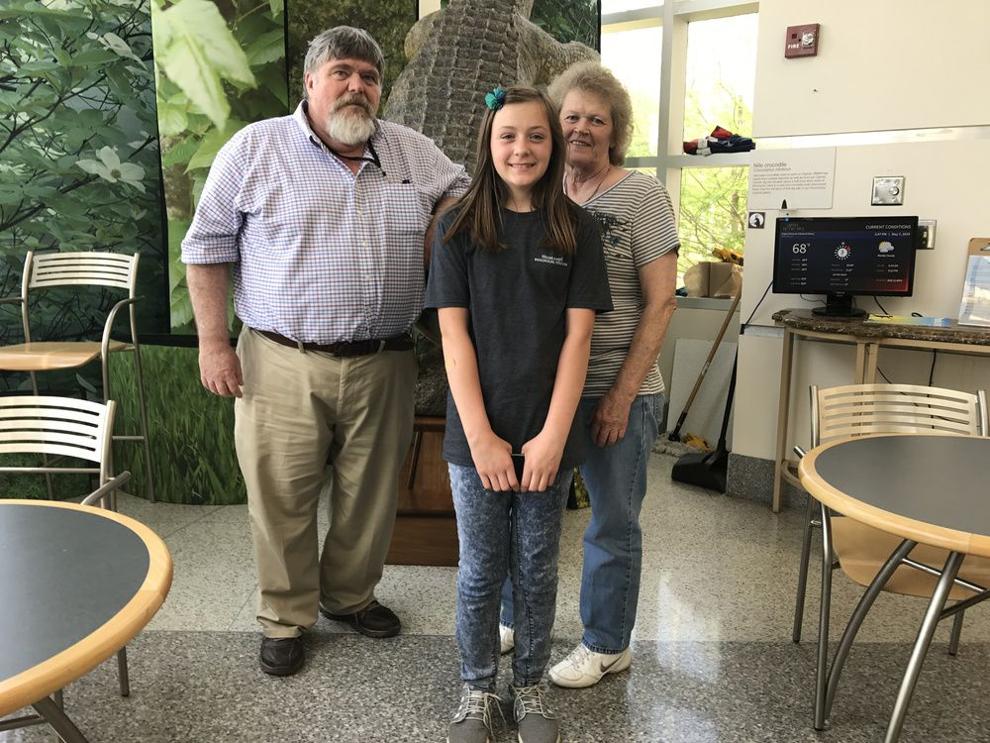 The pair have not seen the white vulture since, though they have looked for it every day, she added.
On Monday, they brought pictures of the white vulture to the Virginia Museum of Natural History and talked with Dr. James Beard about the bird. It was an ideal experience for Kylee, her grandmother said, because Kylee wants to be a biologist or veterinarian when she grows up.
Beard looked into it, and on Wednesday he sent Bowman an email in which he told her what the president of the Roanoke bird club told him about it. "He says this is only the third such bird he's heard of in the last 30 years, so it's quite a rarity. It's a first to me," Beard wrote.
"What started out to be just some strange bird we saw turned into a very large deal, and we're just as amazed as anyone else is," Bowman said. "It's very exciting for her especially, and for me.
"It's something that's very rare," Bowman added. "I'm 63 years old and was raised a country girl and have never seen anything like this in my time, and she's only 11 and got to see one and that's fantastic."