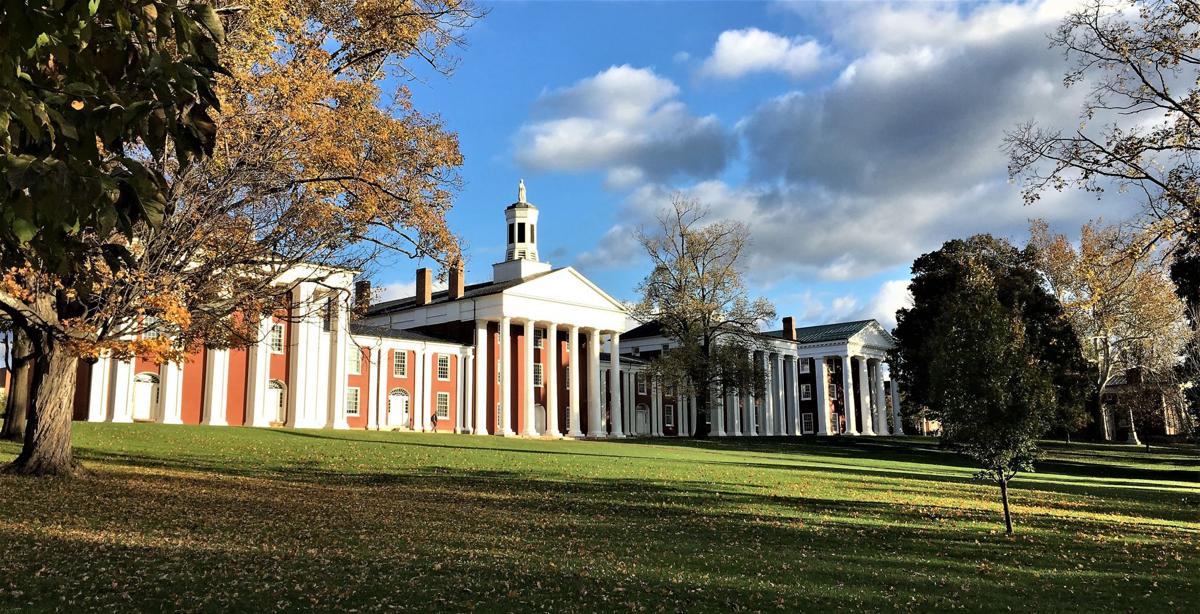 Washington and Lee University's board of trustees has formed a committee to review the school's name, after faculty, students and alumni called for the small liberal arts college in Lexington to change it.
"The board recognizes the dissonance between our namesakes' connections to slavery and their significant contributions to the university," the board said in an email sent to the W&L community. "We are committed to a deep and detailed review of our symbols and our name with the intention of securing the brightest possible future for the institution."
The special committee will be made up of 10 trustees and led by William Toles and Craig Owens. W&L President Will Dudley will be an ex-officio member of the committee.
"We have been known as Washington and Lee University for 150 years. Reviewing the name of a distinguished and historic institution is a task not to be taken lightly," the board's email said. "At the same time, we are steadfast in our commitment to building and sustaining a more diverse and inclusive community."
The school was named for George Washington, an early benefactor, and Robert E. Lee, the former Confederate general and president of the university who is buried in the chapel at the heart of campus. Washington and Lee University is the school's fifth name since 1749.
The full board will review the committee's findings and determine what steps should be taken. There is no timeline for when a decision will be made.
"I think it's a positive step. Change of this magnitude doesn't happen overnight. But I think the momentum and moral case for the name change is clear," said Doug Hesney, an alumni and steering committee member of Not Unmindful, a group advocating for a name change. "I suspect that more and more people will get on board as this process evolves."
On Monday, faculty members approved a motion to remove Robert E. Lee from the school's name. Last week, the executive committee of the student body announced its support for a name change.
The decision to change the school's name lies with the board of trustees, said university spokeswoman Drewry Sackett.
"To me, the board's decision shows their willingness to listen and respond to the W&L community," rising junior Lilly Gillespie said. "I believe that regardless of where one falls on the institution's name, we can agree that substantive improvements need to occur to ensure minority community members can thrive."
Be the first to know
Get local news delivered to your inbox!