During a recent hearing in Roanoke's federal court, assistant public defender Benjamin Schiffelbein was making an aggressive attack on the testimony of a Henry County sheriff's deputy who said he found the defendant driving a pickup truck full of firearms.
The judge wasn't listening — literally.
In a highly unusual move, U.S. District Judge Elizabeth Dillon ended a tense exchange by standing up and walking out of the courtroom without calling a formal recess, leaving Schiffelbein to make his arguments to an empty bench.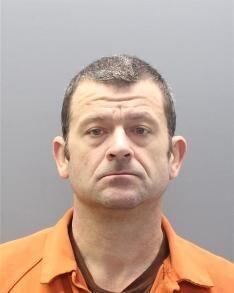 The attorney later filed a written objection, saying Dillon violated the basic principle that every defendant — including his client, Alan Wagoner, who faces a charge of possessing firearms as a convicted felon — is entitled to have their case heard.
"It conveyed the message to Mr. Wagoner that whatever his counsel had to say did not and would not matter," the document states.
Dillon had not filed a response to the objection, which was made Sept. 17, by late Friday afternoon.
But a law professor at the University of Richmond, who reviewed the court documents at the request of The Roanoke Times, said it does not appear that the judge violated any procedural rules.
"I think it's unusual, but I'm not sure it makes any difference," said Ron Bacigal, who specializes in criminal law and procedure.
Schiffelbein had argued that he should be allowed to make a proffer, or a summary of his arguments against a ruling by Dillon, who had just cut off his line of questioning that went to the sheriff's deputy's credibility.
Proffers are usually made to create a record for appellate courts, Bacigal said, so the matter was essentially out of the trial judge's hands when she decided to leave the courtroom.
Wagoner's objection cited a 1976 U.S. Supreme Court decision that held that a fundamental right of due process is the opportunity to be heard. That case, which originated in Roanoke, dealt with a Social Security recipient who did not receive a hearing before the government terminated his benefits.
Although Wagoner was allowed to make his argument, Schiffelbein wrote, "he watched his attorney do so (as instructed) in a courtroom devoid of the person for whom the argument was intended."
A traffic stop leads to charges
At about 2 a.m. on Jan. 26, 2020, the Henry County Sheriff's Office received a report of a suspicious vehicle on Barker Road in the Axton community.
Lt. Travis Hambrick responded and saw a white Dodge pickup truck towing a van by a chain. After the truck crossed the yellow center line, Hambrick initiated a traffic stop, which was also based on what he said was an illegal towing method.
The driver, who Hambrick recognized as Wagoner from past encounters, did not stop and pulled into a nearby driveway. He then placed his hands on his head and began to walk away, ignoring orders to stop, Hambrick testified at a hearing in Dillon's court.
Wagoner was pepper-sprayed and forced to the ground. After he was handcuffed, deputies went back to the truck and saw, through the driver's-side door that remained open, an assault-style firearm and a pistol under the seat.
Hambrick testified that the two guns — and about 10 others that were in the bed of the truck along with a large amount of ammunition — were in plain sight, which did not require a search warrant.
But sheriff's deputies "went a step further" by obtaining a search warrant before seizing the weapons, Assistant U.S. Attorney Kristin Johnson wrote in court papers.
Wagoner, 44, was charged with possessing multiple firearms and ammunition as a convicted felon and for having a sawed-off shotgun that would have been illegal even without his criminal record.
Schiffelbein filed a motion to suppress the evidence, arguing that it could not have been in plain sight and that Hambrick conducted an illegal search by actually going into the cab of the truck before a warrant was issued.
A hearing on the motion was scheduled for Aug. 23.
Police videos and photos missing
Hambrick testified that he never actually entered the truck before getting a search warrant, and that he could clearly see the firearms by using a flashlight while standing outside its open door.
Asked why his body camera did not show the firearms, Hambrick explained that it must have slipped out of its harness, and that technical issues often caused the footage to be choppy and incomplete.
Schiffelbein also learned for the first time that day from testimony that photographs taken of the guns were later lost, and that a camera on the dashboard of Hambrick's patrol cruiser had not been working for more than a year.
Based on that information, he began to ask if there were any written reports or information that would corroborate or refute the deputy's claims.
Johnson objected, arguing that the government was not aware of any such information, and that Schiffelbein's questions were irrelevant to the topic of the hearing. Dillon sustained her objection, saying "Let's just move on to the issues before the court today."
Schiffelbein pushed back, arguing that a federal law passed in response to a Supreme Court case allowed him to make such an inquiry in his efforts to question the deputy's credibility. If any written information existed, he said, he needed it immediately for cross-examination.
"I find it highly dubious that this department realizes that there's camera footage that isn't recording, that doesn't exist for more than a year, and there's no note, nothing written in any file?" he said, according to a transcript of the hearing.
"I just don't believe that."
Dillon said the defense was free to file a written proffer, but that her decision to sustain the government's objection stood.
"I know you have an issue if the court doesn't allow you to argue everything properly," she said. "And I want to give you the full opportunity to make that argument, Mr. Schiffelbein."
"You're welcome to file anything in your brief with regard to following up on this motion," she said. "But we're moving on with this hearing today."
Again, the defense persisted.
Dillon then "quite unexpectedly rose from the bench and left the courtroom with the parting instruction ... you may proffer that while I'm out of the courtroom," Schiffelbein's objection stated.
According to the transcript of the hearing, the judge said that she was going to take a recess. But everyone else remained in their places, and Schiffelbein asked if the hearing was still on the record. The clerk informed him that it was.
After the proffer was made, Dillon returned to the courtroom and the hearing continued. She has not rendered an opinion yet on Wagoner's motion to suppress the evidence.
About a half dozen Roanoke attorneys, none of whom wanted to be quoted in the newspaper, said that Dillon's actions were highly unusual. Schiffelbein's objection states that his office has "searched in vain" for similar cases nationally.
Perhaps just an unprecedented, at least as the government sees it, was Schiffelbein's over-the-top approach.
"Counsel spins these tales of his wild speculation, drawing every biased and adverse inference that's not supported by the evidence," Assistant U.S. Attorney Matthew Miller said during the August hearing.
"He keeps, in spite of the evidence, making factual assertions and making demands that he must be correct as he wails into the wind."