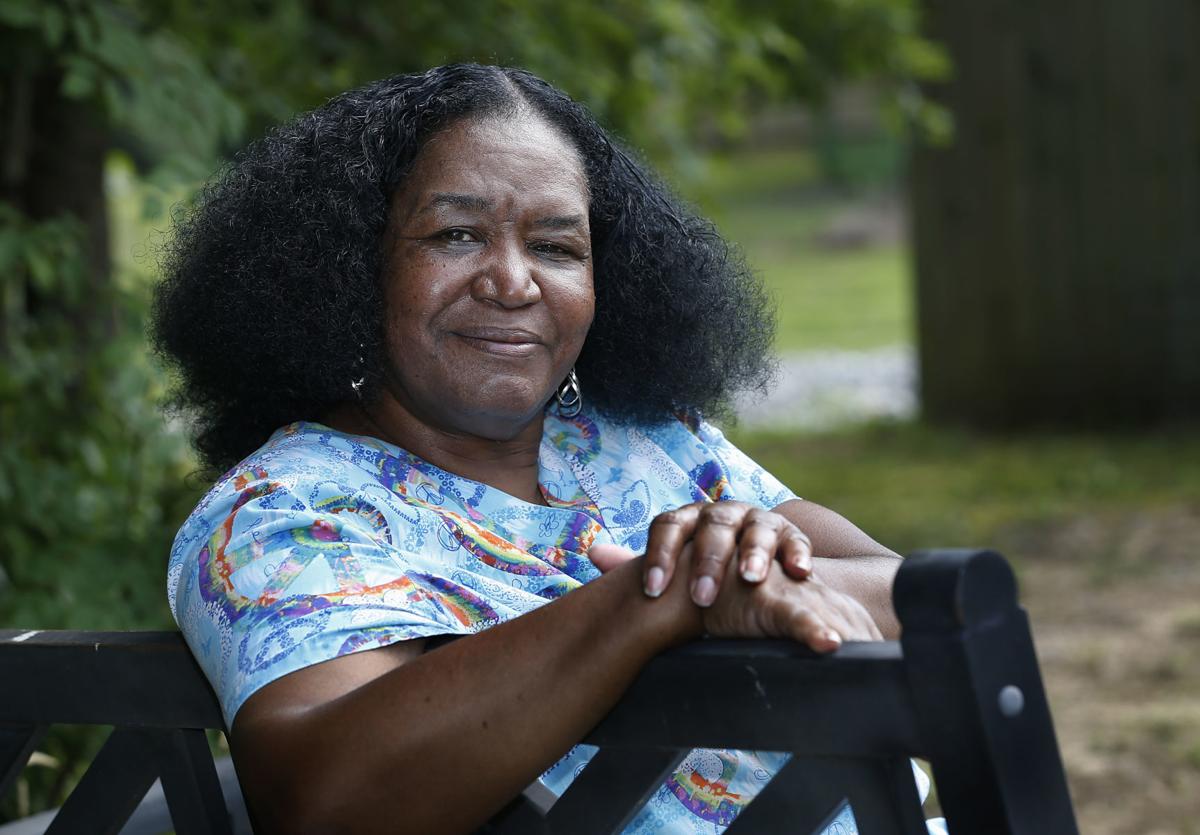 RICHMOND — Hazard pay finally is on the way to personal care attendants for the risks they took during the spring and summer in caring for elderly or disabled Virginians on Medicaid who were confined to their homes during the worst of the pandemic.
Gov. Ralph Northam announced Thursday he is allocating $73 million in money from the federal CARES Act to provide a $1,500 payment to 43,500 personal care attendants as hazard pay for their work from when the public health emergency began in March through the end of June.
"Home health care workers are often unseen, unsung and underpaid, but they do the vital work of caring for vulnerable Virginians," Northam said. "Their jobs put them at higher risk during this pandemic, and this hazard payment is a way we can acknowledge that they put themselves in harm's way to help others."
The allocation already is reflected in the budget compromise reached by negotiators for the House of Delegates and Senate, whose agreement also would specify how Virginia would spend more than $1.2 billion in unallocated funds the state received from the U.S. Treasury earlier this year to help the state and local governments cover the costs of combating the pandemic.
The agreement also would require the governor to include any future federal emergency aid in his budget — he is scheduled to propose an updated two-year spending plan Dec. 16 — and direct any unused CARES Act money to help pay down a projected $750 million shortfall in the Virginia Unemployment Trust Fund caused by a surge in unemployment claims as the pandemic forced businesses to close or curtail operations.
House Appropriations Chairman Luke Torian, D-Prince William, said the purpose of the proposed budget amendment is "to make sure we're using all of the resources given to the commonwealth."
"We're not trying to handicap the governor," Torian said. "In no way are we trying to do that."
Grant Neely, communications director for Northam, said the administration hasn't fully analyzed the budget agreement to determine whether it would satisfy the governor's publicly stated concerns about earlier legislative proposals that appeared to limit his authority to determine how to spend federal emergency relief funds.
"We're just going through it with a fine-tooth comb at this point," Neely said Thursday. "Everybody has been working closely and cooperatively in the last several weeks, so we feel like they are pointed in the right direction."
Virginia already has committed more than $1.8 billion in CARES Act funding, sending about two-thirds of the money to local governments to help them pay their costs in responding to the public health emergency.
The proposed budget agreement, which will come before the full House and Senate this afternoon, sets the assembly's priorities for spending $1.2 billion, including:
$210 million to the Virginia Employment Commission for unemployment assistance;
$120 million for colleges and universities to help with the costs of COVID-19 response and online instruction;
$100 million for the State Corporation Commission to help consumers pay their utility bills;
$60 million for the Department of Social Services to bolster child care providers;
$60 million in additional hospital reimbursements under Medicaid;
$25 million to retain providers of day support services to developmentally disabled Medicaid recipients; and
$10 million to the Department of Elections to safely conduct elections Nov. 3.
Hazard pay for personal care attendants has been a high priority for Torian and his committee since early summer.
"Home health care workers are unsung heroes even in the best times, and the pandemic has put them at higher risk and under greater stress," House Appropriations Vice Chairman Mark Sickles, D-Fairfax, said in the announcement by the governor's office. "This hazard payment is a way to show these workers that we value them and the essential work they do."
Almost all personal care attendants are women and more than half are people of color. They make $9.40 per hour in most parts of the state under Virginia's Medicaid program for the poor, elderly and disabled.
"The majority of home health care workers are women, and women of color, providing critical health services for low pay," said Sen. Louise Lucas, D-Portsmouth, chairwoman of the Senate Education and Health Committee. "This hazard payment acknowledges the essential work that they do and the risks they took especially in the early months of the pandemic, when less was known about this virus."
The budget compromise also would restore $12.8 million to provide overtime pay for Medicaid home health workers, who are represented by the Service Employees International Union Virginia 512.
"Home health care workers have been on the front lines of the pandemic, working every day to keep our community safe," SEIU President David Broder said in the governor's announcement. "Home care workers, primarily Black and brown women, are instrumental in helping older adults and people with disabilities lead healthy and active lives, safe at home, and in the community."
"That was especially important earlier this year when nursing homes faced outbreaks," Broder said. "This hazard pay recognizes their essential work. It's an important investment that will support families and keep overall costs down for our health care system."
Deputy Secretary of Finance Joe Flores said the administration decided to distribute the money by one-time, pre-tax payments of $1,500 after months of discussion with General Assembly budget staff and leaders on how to use CARES Act money under restrictions imposed by the CARES Act and Treasury Department.
"It's really threading the needle here," Flores said.
Concerned about COVID-19?
Sign up now to get the most recent coronavirus headlines and other important local and national news sent to your email inbox daily.