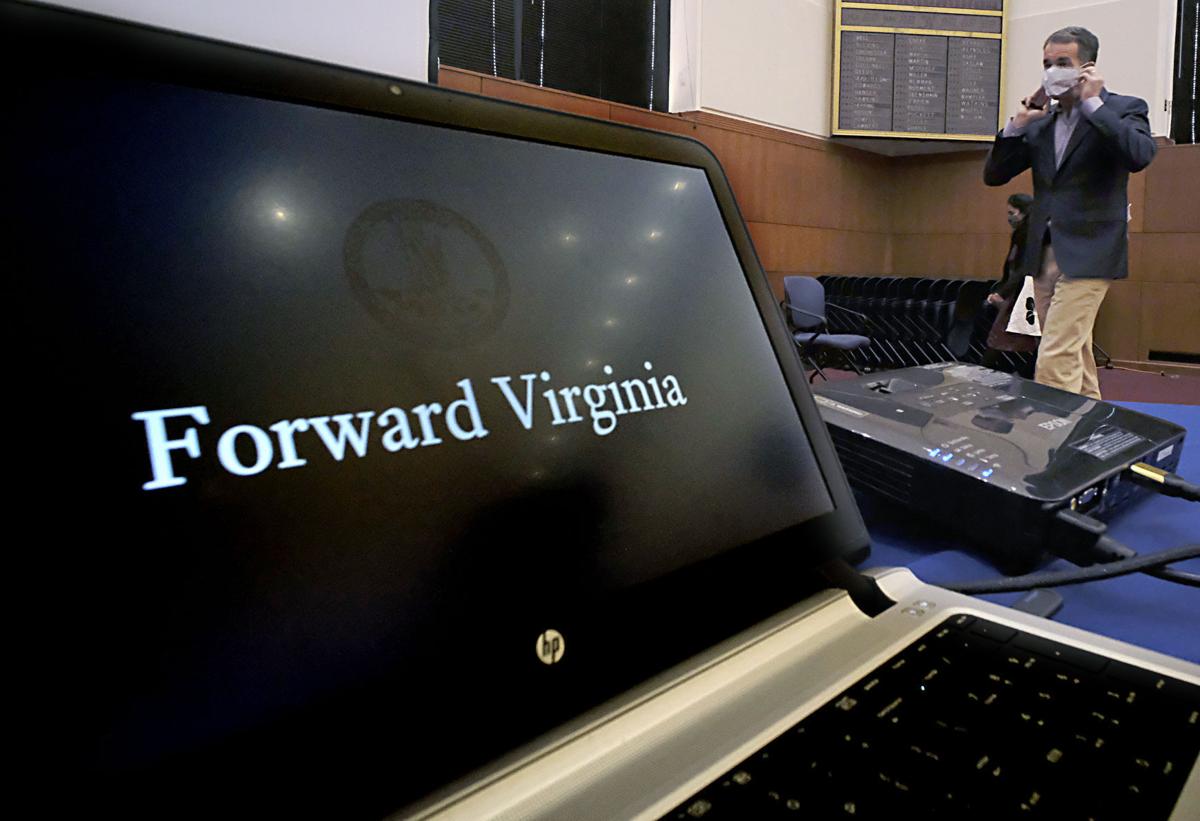 Gov. Ralph Northam on Thursday updated the state's rules on mask wearing in order to match new federal guidelines which say fully vaccinated people need not wear masks outdoors if alone or in small groups.
The state still requires people to wear masks at large events like graduations ceremonies, concerts or sporting events.
"The CDC's recommendations underscore what we have said all along — vaccinations are the way we will put this pandemic behind us and get back to normal life," Northam said in a statement.
Northam said the state's decreasing number of new COVID-19 cases and its rising vaccination rate "has made it possible to ease mitigation measures in a thoughtful and measured manner. "
The governor also revised his executive order in order to hasten by more than two weeks an increase in the allowable number of spectators for outdoor recreational sports. Effective immediately, up to 1,000 spectators may attend such events. Virginia had planned to implement that change as of May 15.
Northam said the change will allow more spectators to attend remaining games during high school sports and summer sports.
The move comes just in time for the biggest game of the high school football season, as Highland Springs will face Stone Bridge of Ashburn for the Class 5 state title on Saturday afternoon.
That game will take place at 2 p.m. at Varina High School, and tickets are required for admission. In past years, state title games involving Richmond schools have drawn several thousand people.
The Virginia High School League said in a statement that 500 tickets will be allocated to each school. Any tickets that a school does not use will go on sale to the public at noon Friday via the GoFan ticket portal at https://gofan.co/app/school/VHSL.
The VHSL underscored that spectators will be required to wear face coverings and stay 6 feet apart from others who are not members of their family.
The governor had announced last week that state officials would relax COVID-19 restrictions around social events and restaurant operations on May 15, with hopes to eliminate all gathering and capacity limits by June.
As part of that previously announced change, the state will do away with a midnight curfew on alcohol sales at restaurants, and a ban on restaurant dining past midnight — measures that were meant to curtail bar-like activity in a state that doesn't technically allow for bars.
(804) 649-6645
Twitter: @AndrewCainRTD
Sports editor Michael Phillips contributed to this report.