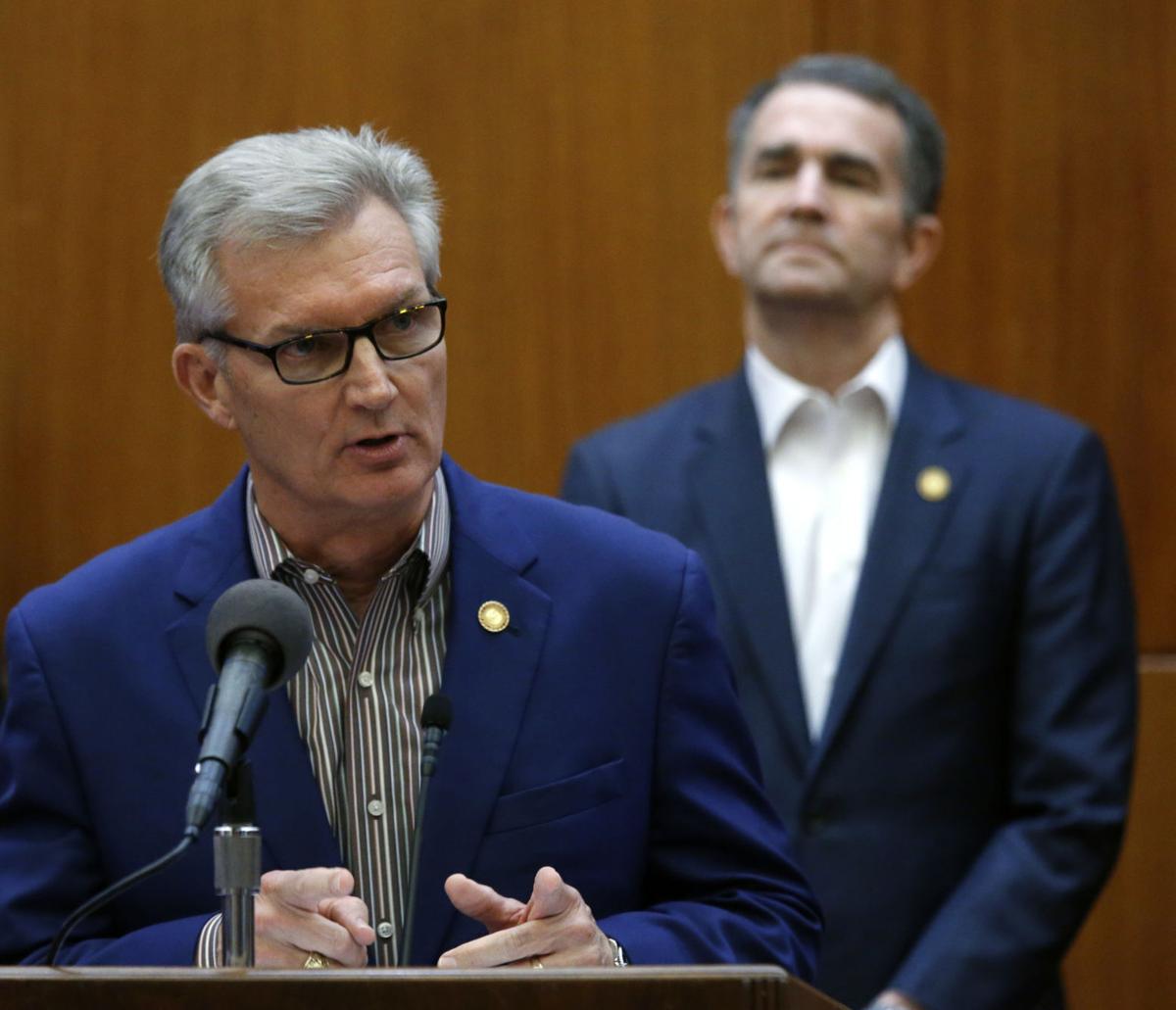 Virginia's revenue collections soared in December, increasing the possibility that the General Assembly will have more money to spend on budget priorities — including raises for teachers — in the session that began on Wednesday.
A 15% increase in revenues in December, compared with the same month a year ago, includes an additional payroll day for income tax collections, but state revenues were up by $788 million for the first six months of the fiscal year compared with the same period last year.
For the two-year state budget, that means an additional $667 million above the forecast in the spending plan adopted during a special session last fall. Gov. Ralph Northam convened the special session to respond to a potential $2.7 billion revenue shortfall because of the economic fallout from the COVID-19 public health emergency.
Northam told the assembly on Wednesday night that the improved revenues will bolster the new spending plan he introduced last month, including the opportunity to convert a proposed 2% bonus for teachers to raises.
"We were all proud in 2018 to give our teachers the largest single-year pay raise in 15 years," he said. "Last year, I proposed an additional 3% pay raise. That had to be cut from the budget last year. When I first proposed the bonus for teachers a few weeks ago, I said that if revenues improve enough this month, we should convert that one-time bonus into a permanent raise.
"Well, tonight I have good news: revenues look good, and we're going to have more money than we thought," he said. "We need to make this teacher bonus a raise, and make it more than 2%. I look forward to working with you all to get that done."
Secretary of Finance Aubrey Layne said in an interview on Wednesday that the strong revenue performance in December and the first half of the fiscal year could give legislators additional money for the budget, depending on financial results in January, when the state will have one fewer payroll day for collecting income taxes than the same month a year ago.
"The probability is increasing for additional revenues," Layne said.
Virginia also will benefit from the federal emergency relief bill Congress adopted and President Donald Trump signed late last month. The state expects to use at least $240 million in federal aid for COVID-19 response, including vaccinations, to replace state tax funds that Northam included in his proposed budget before Congress acted. The state also expects to save up to $200 million on its Medicaid program because the Trump administration will pay a larger share of the cost through the end of June.
However, those savings represent one-time money that can't be used to support ongoing spending commitments, such as raises. "The only way we can do things like that is to revise revenue estimates upward," Layne said.
Tax collections rose across the board in December.
Income taxes withheld from paychecks, representing about two-thirds of state revenues, rose by $130 million over the same month a year ago, but about $90 million of the increase was due to the extra payroll collection day. Estimated income tax payments that weren't withheld from paychecks increased by $30 million in December compared with a year earlier.
Sales taxes were up about $16 million for the month, or 5.2%, compared with a year earlier. Corporate income taxes rose by $87 million, or almost 52%. Taxes on deeds, wills, suits and contracts — a measure of new and refinanced home purchases — rose by about $23 million, or 57%.
"All of the revenue sources had a tremendous month," Layne said.