This tranche of cash comes from Mallinckrodt, one of several players who agreed to settlement terms. In total, Mallinckrodt will pay $1.6 billion dollars to the settlement's 47 plaintiffs.
The company also marketed the drugs in a manner that downplayed their risk and funded "purportedly objective literature" promoting opioid use, according to a press release from the New Jersey Attorney General's Office.
"At the Office of Attorney General, we will continue to pursue important settlement funding for the Commonwealth of Virginia. Securing and executing multi-million dollar settlements will significantly impact Virginia's fight against the opioid epidemic," said Miyares.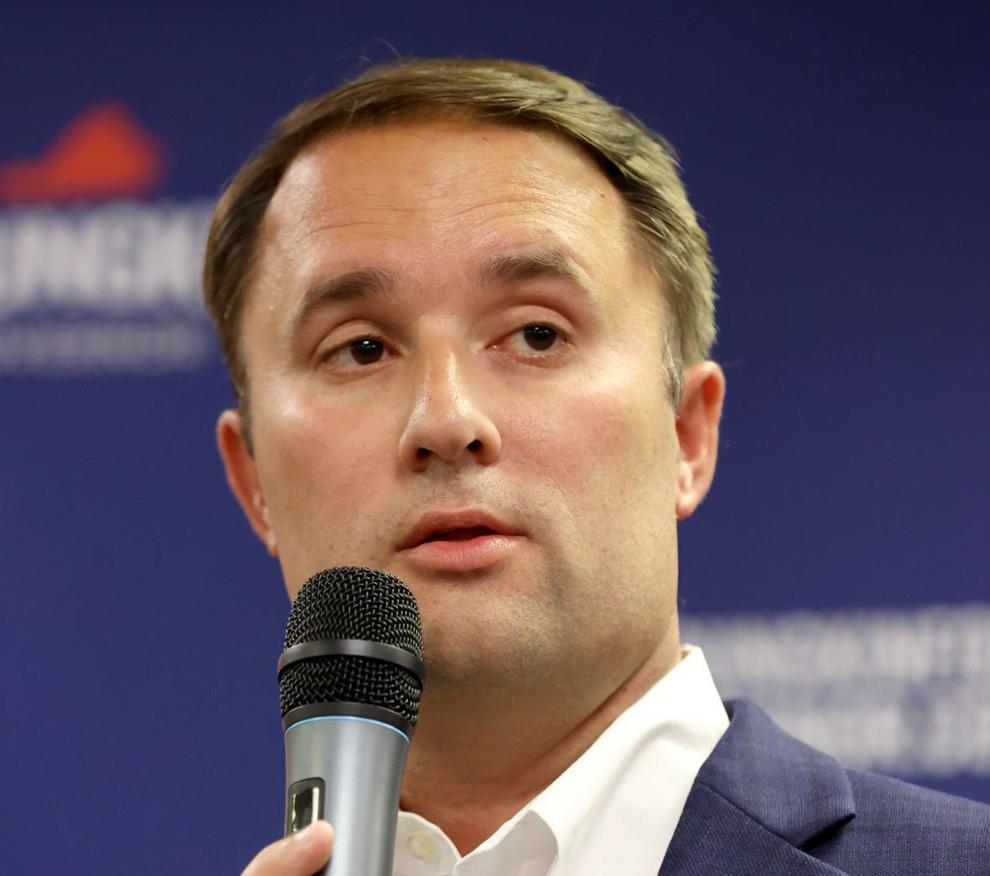 Of the overall sum it agreed to last year, $24 million in total will go to Miyares' office. This week's payment is the first of many rounds of payments, which the company has said it will complete within 8 years.
In Virginia, settlement money is being distributed to localities through two routes. Some initial payments go directly to localities from the AG's office. A majority, however, will go to a new state agency called the Opioid Abatement Authority.
The Authority will then distribute funds on a grant-application basis. Localities with plans to use the money will have to request it from the Authority, which has said it will be transparent and rigorous in how it vets and approves applicants.
In total, the authority will manage 55% of the state's settlement cash. So far, it has received $72 million in total, said Tony McDowell, executive director of the abatement authority.
Guidance on how the money can be spent was included in the original settlement agreement. In December, the Virginia Office of the Auditor of Public Accounts released it's own guidance, requiring localities to report to the Abatement Authority if they use money for a "non-abatement spending."
"Our grant application process opened last Thursday," said McDowell. "I'm curious to see what they're going to propose.
The authority, which is being paid for with funds from the settlement, has hired four new employees, including a director of finance, McDowell said. They may hire more to help with accounting and grant outreach.
Many localities have yet to spend the money. McDowell said that each locality's board of supervisors will need to approve its usage.
The Authority has yet to receive applications for funding, but McDowell estimates they'll arrive shortly, and that funds will begin to go to localities in late spring or early summer.
One locality that's looking forward to the application is Tazewell, a southwest Virginia county that was hammered by opioid abuse in the aughts of the millennium.
Eric Young, Tazewell's County Administrator, is leading efforts there to use the funds. Young says they expect to receive $2.3 million in total from the settlement. For Tazewell, it's a significant sum, Young said: the county's property taxes bring in about $15 million each year.
Still, it's bittersweet to receive.
"There is not a sufficient amount of money we could give to these mothers, or these children," said Young. "This was a generational plague for our county. This was a scourge."
Tazewell was redefined by opioids. A blue collar region with a low crime rate and many workers in mining adjacent machining industries, opioids like Oxycodone initially helped residents manage pain from physical jobs, before addiction to the painkillers dominated their lives.
Young said the Tazewell County's Sheriff's Office doubled in size during those years. The Tazewell Commonwealth Attorney's office brought in seven additional prosecutors, up from three. The county jail population tripled, and the number of children in need of foster care skyrocketed.
The county initially considered using the money to fund a scholarship program for those children, however the abatement requirement attached to the settlement may disallow that use.
Young estimated the county will have a better idea of how it will spend the money in a few months
Luca Powell (804) 649-6103
@luca_a_powell on Twitter