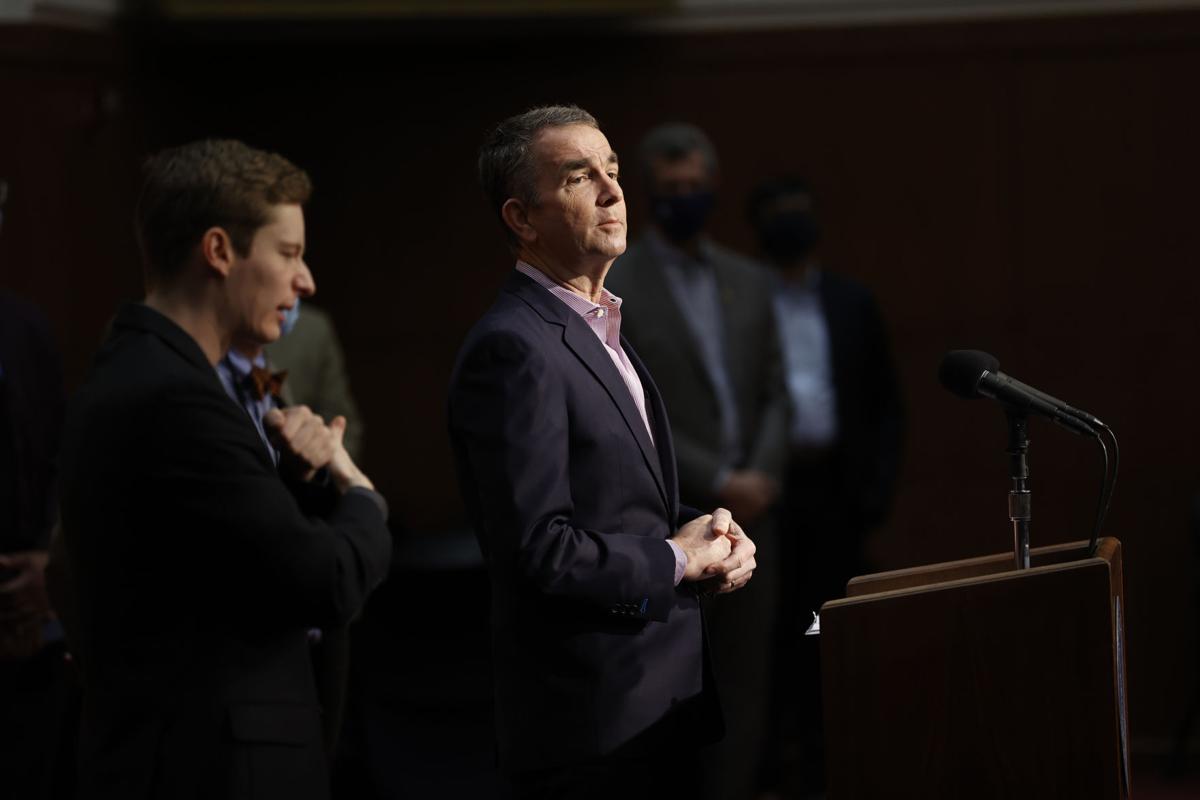 RICHMOND — Nearly a year into the pandemic, Virginia has sustained among the lowest numbers of cases and deaths in the U.S. when adjusted for population. The few states outperforming its numbers, with the exception of Michigan, have fewer residents.
COVID-19 restrictions could be a factor, according to national data compiled by the Centers for Disease Control and Prevention. Nine out of the 10 states that have avoided major spikes require masks and have targeted public health measures.
In a CDC study that tracked the growth of cases and hospitalizations from March to October, states with mask mandates found a 5.5% drop in spread.
"After implementation of directives from organizational or political leadership for universal masking, new infections decreased significantly," said the report, published Feb. 5.
Gov. Ralph Northam issued an order requiring face masks in May and tightened guidance in early December to require all residents ages 5 and up to wear masks indoors and in public.
Other restrictions included limiting social gatherings to 10 people and implementing a midnight curfew to curb a spike in the weeks following Thanksgiving. In January, Northam announced they'd remain in place through the end of February.
"Virginia had one of the smallest winter #COVID19 waves because Virginians are staying vigilant and following public health guidelines," Northam said in a tweet Thursday. "Thank you to everyone who is helping stop the spread of this virus. These mitigation measures are saving lives — let's keep up the hard work."
In CDC data tracing back to January 2020, Virginia — which continues to reel from January, its deadliest month yet — is at 83 deaths and 6,536 cases per 100,000 people.
Still, this translates to 7,090 Virginians dead because of the virus and more than 557,000 total infections.
Cases flared following record numbers of holiday travel, and public health experts are bracing for the potential aftermath of millions traveling through security checkpoints last week.
The promising news is Virginia has consistently outpaced most of the nation in distributing vaccines for weeks and as of Thursday, is sixth in the country for supply used.
At almost 90%, the percentage far exceeds the national average of 79% in a wide turnaround from last month when the state's rocky rollout was nearly the worst in the U.S.
Since Dec. 14, Virginia has administered nearly 1.5 million shots. Almost 400,000 have been fully vaccinated and 97.6% of vaccines allotted for first doses have been given. For second doses, it's 58%.
Of the state's total population, 12.6% has received at least one dose. The state is averaging more than 35,000 shots given each day over a seven-day period.
State numbersVirginia recorded 2,304 new COVID-19 cases on Thursday. The percentage of people testing positive for the virus dropped to 8.6%, which was last seen at the end of November.
Daily hospitalizations rose slightly, according to the Virginia Hospital and Healthcare Association. On Thursday, there were 1,828 COVID patients, a five-patient increase from Wednesday.
There have been roughly 1,907 hospitalizations per day. As of Thursday, 7,090 people in Virginia have died from the virus.