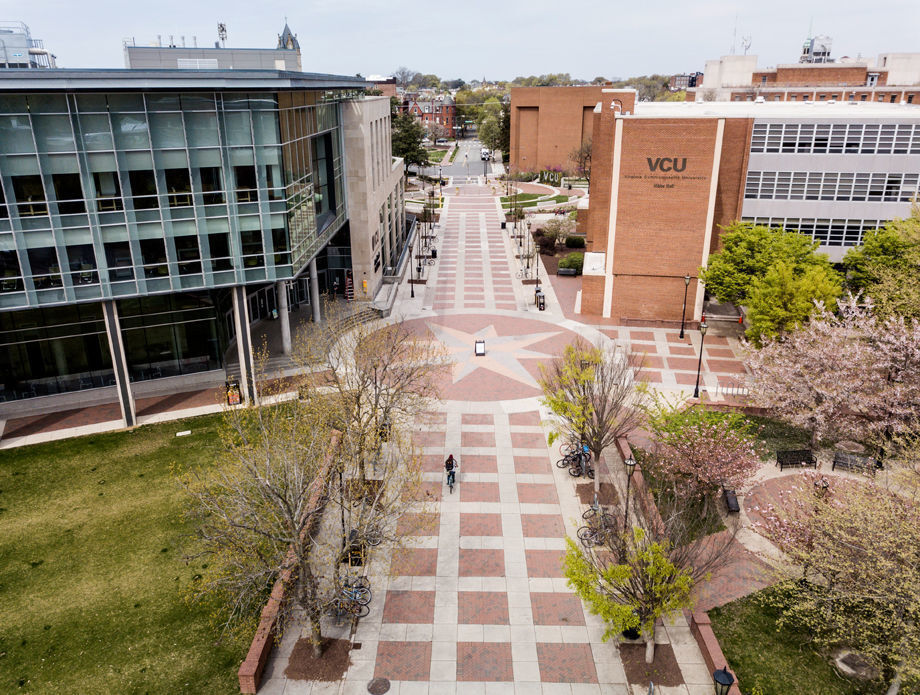 RICHMOND — Virginia is among states suing the Trump administration over a new rule that says international students in the U.S. must leave the country or risk deportation if their colleges hold completely virtual classes this fall.
Eighteen attorneys general, including Mark Herring of Virginia, filed the lawsuit Monday in Massachusetts federal court against the U.S. Department of Homeland Security and U.S. Immigration and Customs Enforcement (ICE), which oversee student visas. The rule, announced last week, has drawn push back from higher education leaders across the country, including college presidents in Virginia.
Herring and other state lawyers criticized what they called the federal government's "cruel, abrupt, and unlawful action to expel international students amidst the pandemic that has wrought death and disruption across the United States."
The lawsuit asks a federal judge for an injunction that would stop the rule entirely.
"President Trump and [Secretary of Education Betsy DeVos] are trying to leverage international students as part of an unlawful and dangerous attempt to strong-arm Virginia colleges and universities," Herring said in a statement.
"Virginia's colleges and universities are globally prestigious destinations for higher education, but instead of looking for ways to support our schools, the Trump Administration is trying to co-opt them into a never ending quest to deny the realities of COVID and demonize immigrants."
He added: "Our Commonwealth is better for the presence and contributions of international students to our economy and campus communities, and I will do all I can to fight this hasty, dangerous new rule."
ICE did not immediately return a request for comment on the lawsuit.
Under the rule, the federal government will not issue new visas to students at schools with online-only classes. International students at colleges that offer a hybrid model with a mix of online and in-person classes will be barred from taking all of their classes online, the Associated Press reported.
International students are normally not allowed to take more than one class online. The federal government waived that requirement for the spring and summer semesters when colleges across the country transitioned to online learning because of COVID-19's spread.
The new guidelines put additional pressure on colleges to reopen in-person, a position the Trump administration is also advocating for in K-12 schools, given higher education's reliance on the higher tuition rates international students pay.
"Many students will be unable or unwilling to pursue their studies remotely from their home countries and will be forced to disenroll," the lawsuit says. "These students would no longer pay tuition and housing, dining, and other fees at a time when colleges and universities are already faced with severe financial hardship."
Roughly 13,500 international students study in Virginia, according to Herring's office. Of those students, nearly 1,200 study at Virginia Commonwealth University in Richmond, from more than 100 countries.
VCU President Michael Rao said in a statement last week that the university is "deeply troubled" by the new regulations.
"In a nation fighting Covid-19, it is ill-timed. In a nation focused on progress and prosperity, it is deleterious. And in a nation desperate for equality and inclusion, it is senselessly exclusionary," Rao said.
Rao added: "We will continue supporting in every way these students and their astounding academic, creative, and research pursuits, and we will help them complete their degrees on time so they can make the human experience better around the world. They make us a stronger university with a global reputation and global focus, and we are grateful they are part of our community."
Other states in the lawsuit are: Colorado, Connecticut, Delaware, District of Columbia, Illinois, Maryland, Massachusetts, Michigan, Minnesota, Nevada, New Jersey, New Mexico, Oregon, Pennsylvania, Rhode Island, Vermont, and Wisconsin.
(804) 649-6012
Twitter: @jmattingly306​
Concerned about COVID-19?
Sign up now to get the most recent coronavirus headlines and other important local and national news sent to your email inbox daily.