RINGGOLD — Beginning to build what officials say will be the largest aeroponic vertical farm in the world, AeroFarms broke ground Thursday on its 136,000-square-foot indoor farming facility at Cane Creek Industrial Centre.
Gov. Ralph Northam, U.S. Rep. Bob Good and various state and local officials were on hand for the festivities.
AeroFarms, based in Newark, N.J., will invest more than $53 million and hire at least 92 for the facility.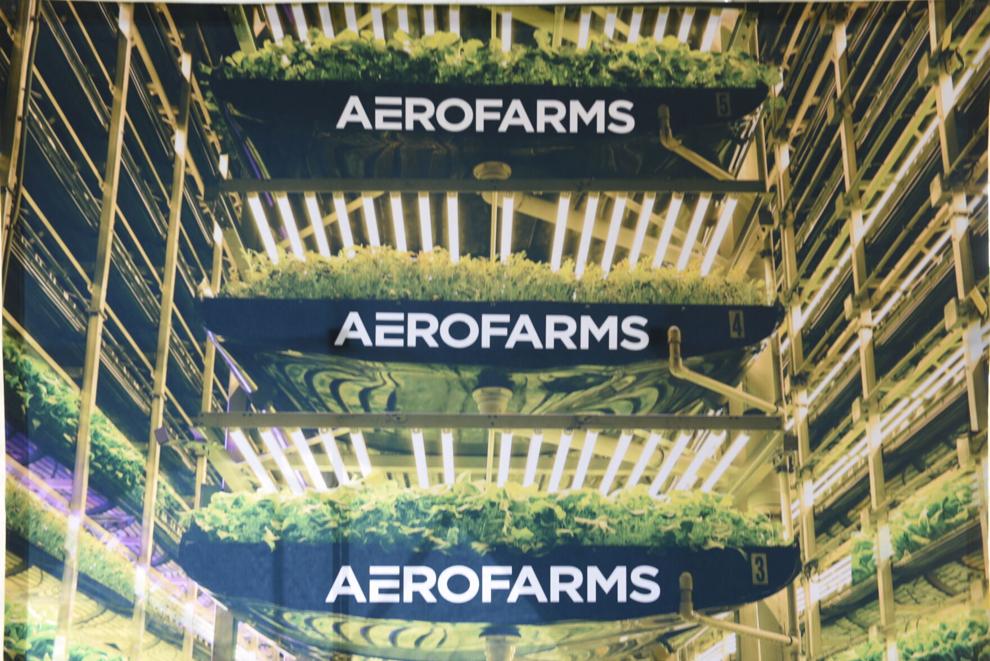 Northam praised the collaboration between Pittsylvania County and Danville to attract the project.
"It is because people put their politics aside and work together," Northam said.
Aeroponic methods are used to grow such crops as leafy green vegetables at a rate said to be 390 times more productive than field-grown plants. It uses no soil, sunlight or chemicals and takes place indoors, where the environment is brought to the crops.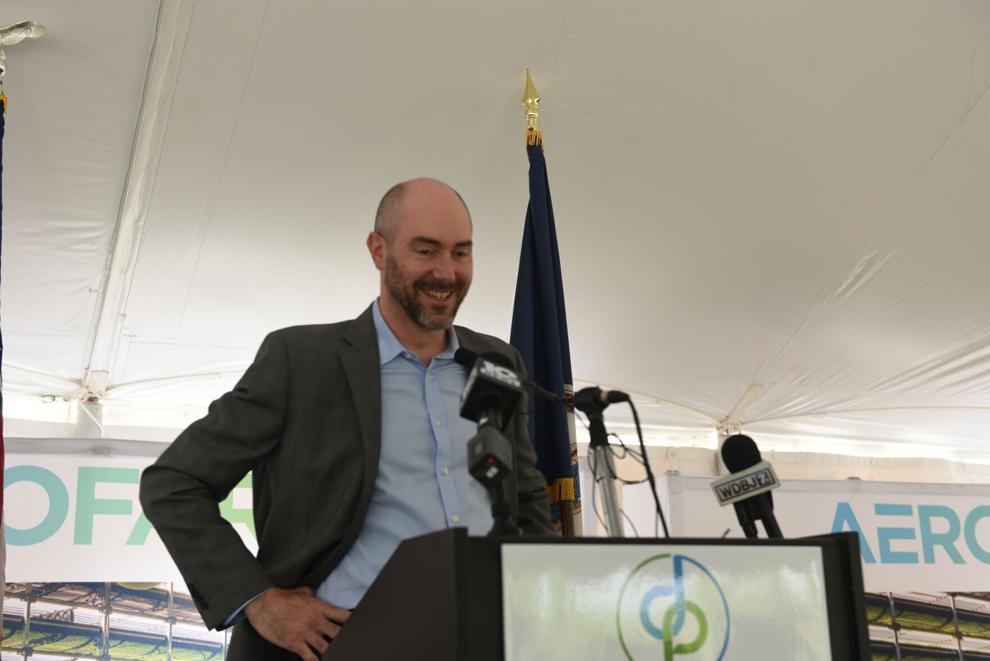 Vertical growing uses LED lighting and aeroponic mist on the vegetables in stacks that can reach as high as 40 feet. The mist soaks the vegetables' roots with nutrients, water and oxygen, using 95% less water than field farming and 40% less than hydroponics, according to the company's website.
AeroFarms co-founder and CEO David Rosenberg said the Dan River Region's business-friendly environment and shovel- ready pad at the industrial park attracted his company.
"It was one of the easiest, risk-free decisions in choosing Danville and choosing Virginia," Rosenberg told the crowd.
Co-founder and Chief Marketing Officer Marc Oshima told the Danville Register & Bee that construction would begin Monday, and the facility should begin growing products in the second quarter of 2022.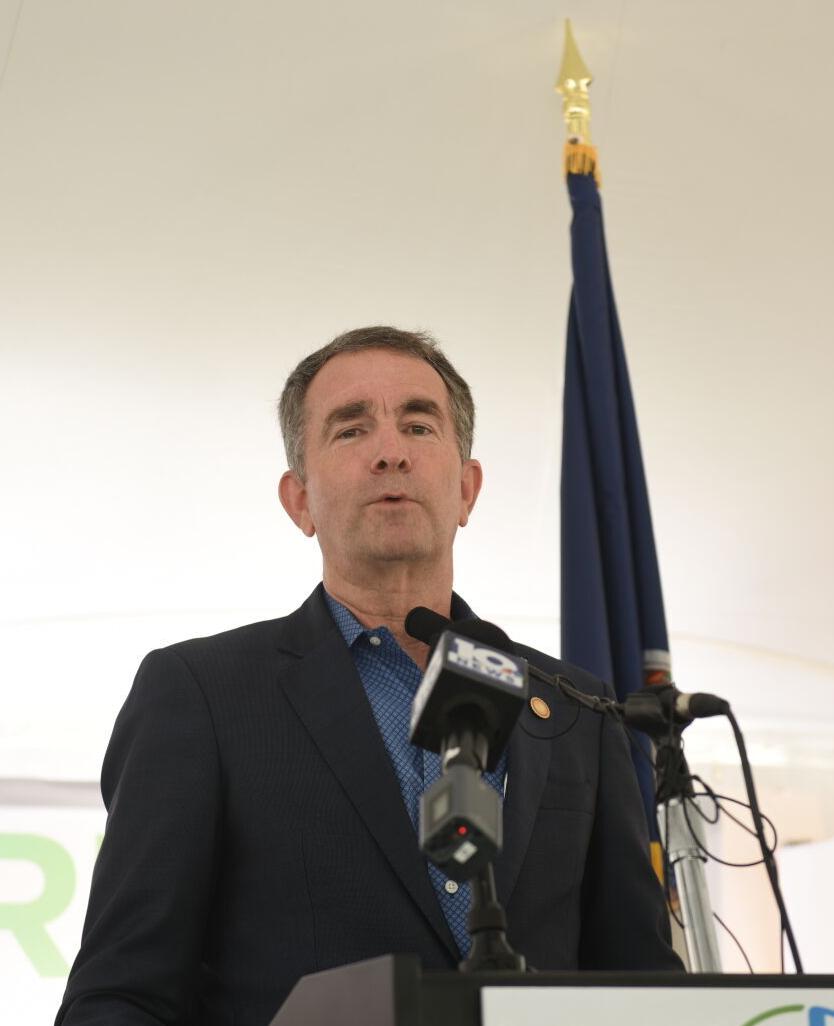 The company first announced the project in December 2019, during an event that also included Northam.
"AeroFarms fits perfectly in our region because agriculture has been No. 1 in our region forever," Pittsylvania County Board of Supervisors Chair Bob Warren said during the groundbreaking ceremony.
Northam called the project "an important win for this region."
"We are confident AeroFarms will have great success right here in Southside Virginia," Northam said.
Danville and Pittsylvania County, through the Danville-Pittsylvania Regional Industrial Facility Authority, jointly own Cane Creek Industrial Centre.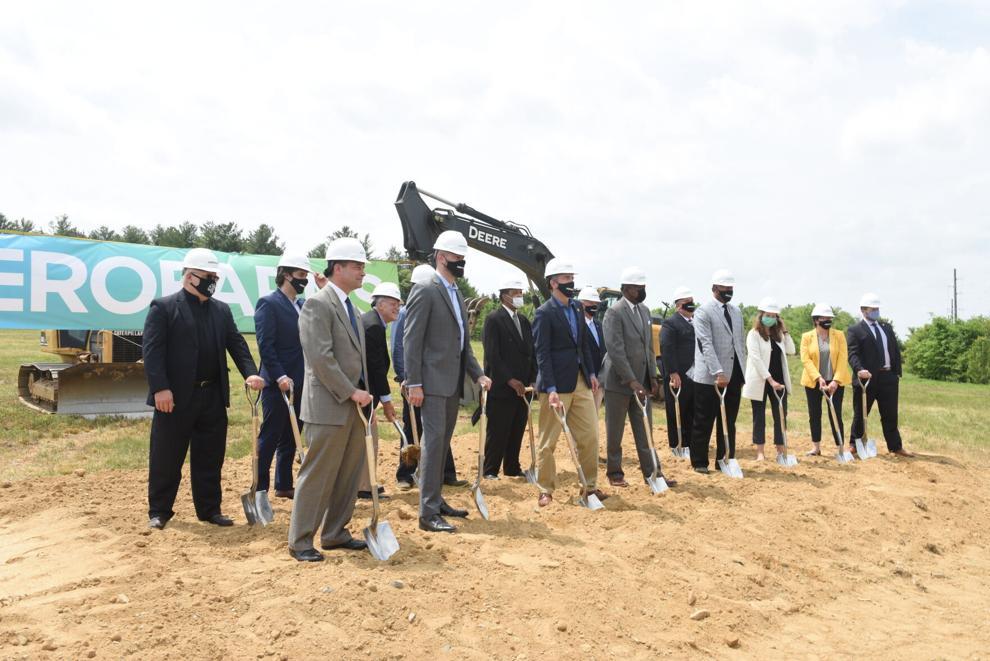 Rosenberg told the Danville Register & Bee there could be more than 92 jobs but would specify, adding that the company likes to "under-promise and overdeliver."
During his speech, he said 98 out of about 100 employees would be hired locally.
Good (R-Campbell), whose fifth district includes the city and county, state Del. Danny Marshall (R-Danville), state Sen. Frank Ruff (R-Clarksville), Virginia Agriculture and Forestry Sec. Bettina K. Ring, Danville Mayor Alonzo Jones and Evan Feinman, executive director of the Virginia Tobacco Commission, spoke at the event.
The Virginia Economic Development Partnership worked with the Virginia Department of Agriculture and Consumer Services, Pittsylvania County, Danville and the Southern Virginia Regional Alliance to secure the project for Virginia.
Northam approved a $200,000 grant from the Commonwealth's Opportunity Fund, as well as a $200,000 grant from the Governor's Agriculture and Forestry Industries Development Fund to assist Danville and Pittsylvania County with the project.
The Virginia Tobacco Commission also approved a grant for $190,000 for the project. AeroFarms qualifies for state benefits from the Virginia Enterprise Zone Program, which is administered by the Virginia Department of Housing and Community Development.
The Virginia Jobs Investment Program will provide funding and services to support the company's job creation.
John R. Crane is a reporter for the Danville Register & Bee. He can be reached at jcrane@registerbee.com or 434-791-7987.