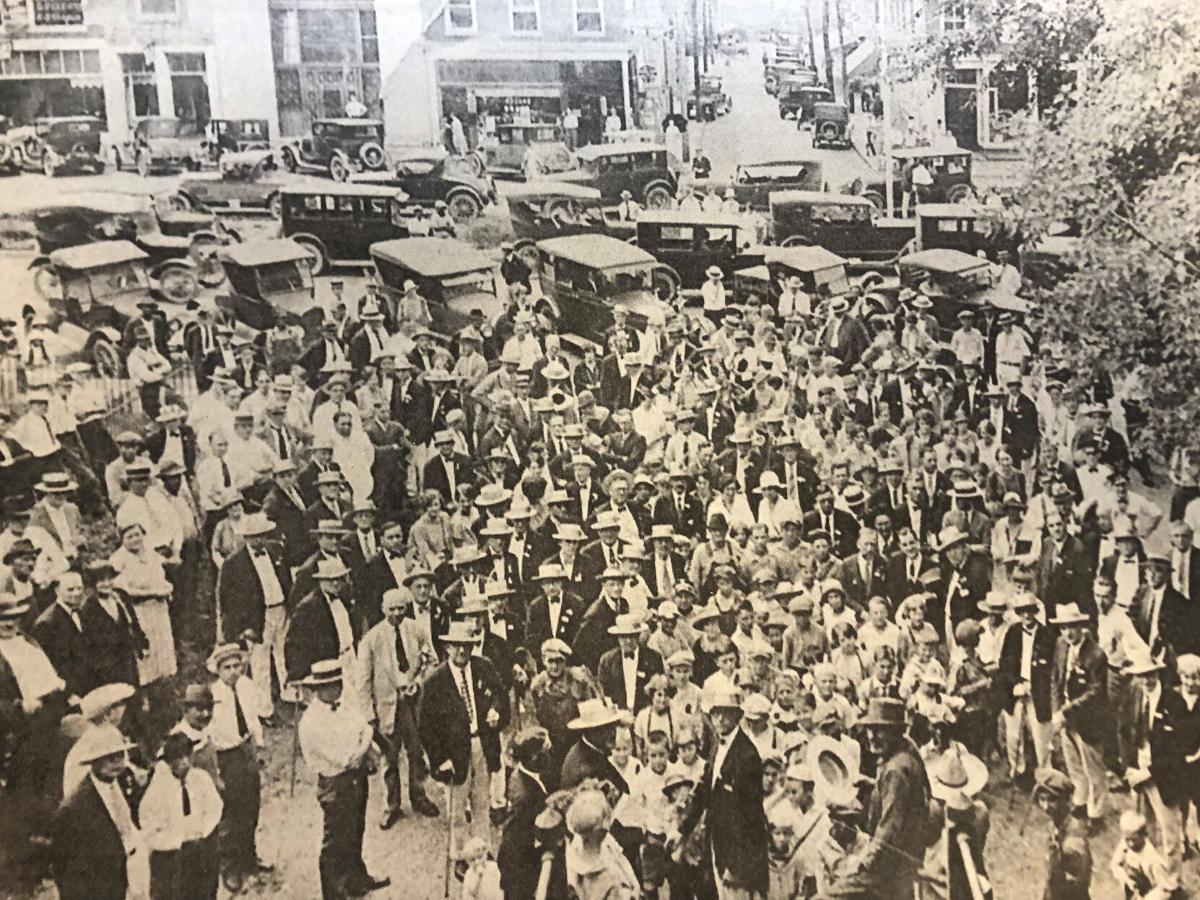 Today is Monday, Oct. 11, the 284th day of 2021. There are 81 days left in the year.
75 years ago, in the Martinsville Bulletin:
The third case of diphtheria during the present school term was reported among pupils at the South Martinsville school yesterday. —— —— ——, the 6-year-old daughter of ———, who lives near the plant of the W.M. Bassett Co., became ill October 8, but the case was not diagnosed as diphtheria until yesterday. The little girl entered school for the first time in September. It was reported this morning that the child was improving but that she had been seriously ill.
Also 1946:The Bondurant Furniture Corp. opened its doors for business this morning in the Schottland block on East Main Street where the firm occupies a large portion of the building next to Clay Street.
50 years ago: *26* Hour Food Sale – Frank's Food Fairs: Grade "A" dozen medium eggs, from nearby farms, 26 cents; Valleydale bacon (no off brand), 1 lb., 49 cents; RC Colas, 8 pint bottles, 55 cent plus deposit; U.S. clean white potatoes, 10 lb. bag, 39 cents; T-bone or club steak, $1.26/lb.; Morton's salt, 26 oz. box, 10 cents; Jello, 3-oz. box, 10 cents; cabbage, 6 cents/lb.; Bremmer Saltines crackers, 1 lb. box, 19 cents; Armour's Star Treet, 12-oz. can, 49 cents
25 years ago: The Martinsville School Board adopted a policy on Thursday forbidding students who use the Internet on school computers from gaining access to questionable material. Beth Baptist, assistant superintendent for pupil personnel services, assured the board that every effort would be made to prevent students from looking at questionable material, but there is no guarantee the policy would be foolproof.