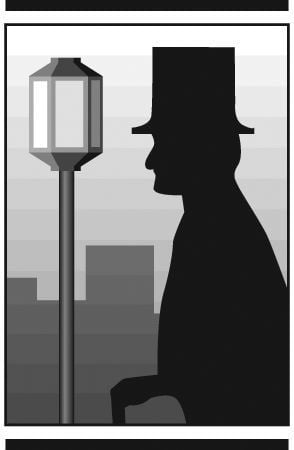 TODAY'S WORD is pablum. Example: "I won't be pitied, John! Or fed your pacifying pablum like some kind of soft-headed infant!" (Source: Moira Rose on "Schitt's Creek")
WEDNESDAY'S WORD was blouson. It means a garment (such as a dress) having a close waistband with blousing of material over it.
Example: "Stevie, underneath the brambly tartan blouson, is a chrysalis, just bursting with potential." (Source: Moira Rose)
Family reunion
The John James Ferguson and Easter Adams family reunion will be held at 1 p.m. Sunday at the Fieldale ballpark.
Book giveaway
Next week is Henry County Adult Education Family Literacy Week, and to celebrate the Center for Community Learning on Primary School Road in Collinsville will give away books, from 5 p.m. to 7 p.m. Tuesday.
Pass the biscuits
Biscuitville usually closes at 2 p.m., but on Oct. 12 you can have supper there — and help raise money for local charities as well.
The Collinsville Biscuitville on Virginia Avenue will be open from 5 p.m. to 8 p.m. that Tuesday for supper. It will donate 20% of all profits to 10 local nonprofit organizations. The local NSBE junior chapter, which told The Stroller about this fundraiser, will be one of them.
Today's chuckles
How do you fix a broken pumpkin? With a pumpkin patch.
What is the cutest of all the seasons? Awww-tumn.
WEDNESDAY'S TRIVIA ANSWER: The Cotton Patch Goose, featured on the Heritage Breed stamps, was a real helper to farmers. Until the 1950s, this goose was used to weed cotton and corn fields. They also were dependable sources of eggs, meat and grease, especially during the Great Depression.
TODAY'S TRIVIA QUESTION: The 10th and final farm animal featured on the Heritage Breeds stamps is the San Clemente Island goat. A 1972 census found between 15,000 and 18,000 of those goats living feral on the 57-square-mile island. To restore the natural habitat, the Navy took it in hand to get goats off the island. It worked. Six thousand live goats were brought back to the mainland, but many of the males were neutered. Now there are only about 250 San Clemente Island goats left. Where is that island?