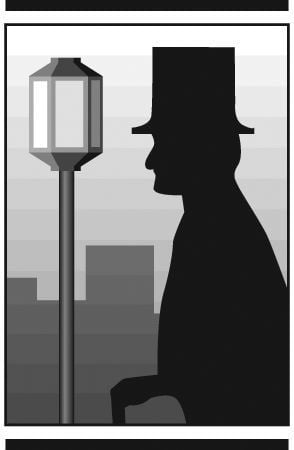 TODAY'S WORD is part of a series on current slang: Fauci Ouchie. Example: I got my Fauchi Ouchie in April.
TUESDAY'S WORD was big yikes. Example: Big yikes! I had no idea it took so long to walk to your house until I was only halfway there and was tired already.
Breakfast buffet
We'd better tell you about Horsepasture Volunteer Fire Department's country breakfast buffet before Thanksgiving, because after it, eating a big plate of food might just be the last thing on your mind.
However, we'll all probably start getting hungry again by Saturday morning — and if you have company for the holiday weekend, this is a great place to bring them.
The breakfast will be held from 6-10 a.m. at the fire department, with bacon, ham, sausage, biscuit, gravy (brown and white), eggs, apples, grits, milk, orange juice and coffee, for $8.
Talking turkey
There's been a lot of talk nationally about a turkey shortage, and The Stroller heard some of the ladies in the office saying they thought the turkeys this year were smaller than usual. The Stroller asked around to see if it was a problem in this area.
Unanimously, the answer was there are enough turkeys to go around, and at pretty good prices, too, if you take advantage of sales. This comes from Dillard Norman, Carolyn Baptist, Michelle Graham, Elizabeth Durden, Jessica Minter, Lisa Martin, Tonya Pitzer-Jones, Rhonda Mills, Susan Blankenship, Becky Boyd Wood and Susan Fleenor.
Carolyn added this about her shopping experience: "I bought a 23+ one which a nice man lifted into my cart and a nice young man placed in my trunk. When we arrived at home, it was just the two of us. I wrapped both arms around the bird, we waltzed to the kitchen and staggered to the refrigerator. Then like Patrick in Dirty Dancing, I lifted 'Baby' to the top shelf. My arms are very sore today."
However, the supposed turkey shortage "is nothing compared to the chitterling shortage plaguing those desiring them!" Tonya said, and Rhonda pointed out that it's hard to find chicken livers lately.
Cranberry sauce
Jellied or whole-berry, canned or homemade, it's all delicious, says Kitty Woiblett, who usually makes her own with fresh cranberries. She points out that cranberry sauce is also good with chicken dishes.
TUESDAY'S TRIVIA ANSWER: Mary Phelps Jacob came out with a patent for the first modern brassiere in 1913 and ran a bra production company called Caresse Cosby for a short time before selling the patent to the Warner Brothers Corset Company of Bridgeport, Conn. Warner made more than $15 million from the patent in the first 30 years.
TODAY'S TRIVIA QUESTION: How did World War I kill more or less kill of corsets, just as they were beginning to go out of style?