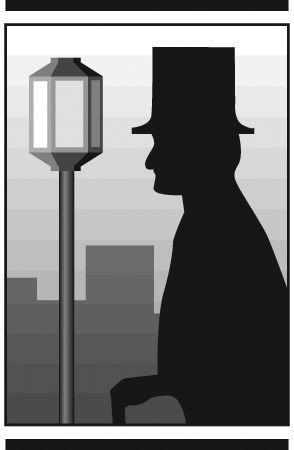 TODAY'S WORD is aptitude. Example: Beatriz had a great aptitude for languages, so she got along easily in her travels across various countries in Europe.
TUESDAY'S WORD was apt. It means highly suited; having a tendency to do something. Example: An apt student, Beatriz did quite well during her semester in France, even though her classes were all in French.
Country breakfast
Work up an appetite: The Horsepasture Volunteer Fire Department will have a country breakfast buffet from 6 to 10 a.m. Saturday. For $8, fill your plate with choices of bacon, ham, sausage, biscuits, gravy (brown and white), eggs, grits and apples, plus have milk, orange juice and coffee.
Library books
The following new books will be available for checkout from the Blue Ridge Regional Library, starting Thursday:
"Black Ice: a Thriller" by Brad Thor
"False Witness" by Karin Slaughter
"An Offer From a Gentleman: Benedict's Story" by Julia Quinn
"If It Rains" by Jennifer L. Wright
"Make You Feel My Love" by Robin Lee Hatcher
"Living Brave: Lessons From Hurt, Lighting the Way to Hope" by Shannon Dingle
"Easy Way to Quit Vaping: Get Free From JUUL, IQOS, Disposables, Tanks, or Any Other Nicotine Product" by Allen Carr with John Dicey
"The Complete Salad Cookbook: a Fresh Guide to 200+ Vibrant Dishes Using Greens, Vegetables, Grains, Proteins, and More" by America's Test Kitchen
TUESDAY'S TRIVIA ANSWER: In "The Mary Tyler Moore Show," title character Mary Richards lives in a fictional apartment at 119 North Weatherly in Minneapolis. In 1995 Entertainment Weekly called it "TV's most famous bachelorette pad." Exterior shots of her imagined apartment were of a real house at 2014 Kenwood Parkway in Minneapolis. The owner of that house ended up with very real problems of tourists who would show up there on foot and in tour buses. To discourage film crews from recording additional footage of the house, the owners put an "Impeach Nixon" sign in the window of the area where Mary's apartment supposedly was located.
TODAY'S TRIVIA QUESTION: What spinoff shows came from "The Mary Tyler Moore Show"?