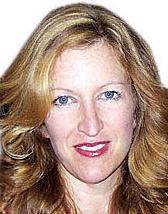 Over the course of a few years I had come to highly respect and appreciate my pastor.
If it weren't for social media, I still would be able to.
Pastor Josh (even though he's not likely to read this, I still give him the courtesy of a pseudonym) was one of only three great pastors I've had. (No, you wouldn't know him. He was not at a Virginia church.) There have been other fantastic pastors I respect highly and learn a lot from, but not at churches where I've been a member.
He presented topics in logical terms, and when we would have conversations, he would explain things in historical and Biblical context, which always enriched my understanding.
I learned a great deal from him. Even though I was aware that he and I held some fundamental, philosophical and political differences, that never bothered me. He was a super pastor.
Fast forward a few years. My daughter and I finally settled on a church in Henry County, instead of driving two hours back home every Sunday. The main ways I could keep up with my home church family, and Pastor Josh, was over social media.
The other folks of the church and I would comment on pictures of each other's kids, pets and gardens. It was great to keep up with everyone.
There wasn't as much, though, from Pastor Josh, except occasional disapproval. That must have been pretty difficult to do, because my posts are generally neutral – usually garden pictures, occasionally sewing stuff or posts of non-political newspaper articles.
Or – newspaper articles I thought were non-political. It used to shock me to see how some people would respond in a scathing way to various topics that I thought were straightforward but they would interpret as having some political meaning.
Pastor Josh was one of them. In the beginning, I didn't mind. I was used to being able to see things from his perspective once he explained them to me, even if they weren't my takes on things. Even when his points didn't win me over, I still could see how someone could think that way.
I don't bicker back and forth in the comment sections of social media. Once, my formerly beloved pastor insulted someone I respected in the comment section. A Martinsville teacher wrote the comeback I had been thinking but would not write. Then that teacher and my former pastor went to it back and forth for a while.
We've all learned that on the internet there always is that handful of nuts who will surprise you with their responses, until you reach the point you either block them or just expect it out of them and can ignore them with ease.
It's a hard pill to swallow that your one-time spiritual leader turns out to be one of them.
Then something happened that really shook me. Pastor Josh wrote a rude response to a boringly pleasant comment I had made on a Muslim friend's post. My comment was not political nor religious, but Pastor Josh took it as an opportunity to lambaste Islam.
I was horrified. It wasn't even on my Facebook page, so Pastor Josh was stalking me. How did he even do that? (I learned later that there's a feature some people use on the desktop version of Facebook, which shows you what other people are doing on there. In case you want to accuse your boyfriend of liking other girls' pictures, for example, or start a religious or political war on topics that don't concern you.)
Here's the catch. Pastor Josh never even bothers to write supportive comments or "like" posts. He's only negative.
I always click "like" on the pictures of him at his new church, or the dinners his wife cooks, or their cat. Yet he gives no such thing in return.
It's not that I need the attention, but rather, if he chose to maintain a positive relationship, I'd totally accept his admonitions and negative responses with respect of his point of view. There would be balance.
Instead, Pastor Josh, this man I used to admire heartily, now appears to me to be petty and ignorant.
That phenomenon is not restricted to Pastor Josh – oh, no. There are plenty of folks I used to think were really nice, and it was only their Facebook page that alerted me to the opposite. I don't confront them about it, but it sure makes me think less of them.
It's been hard to come across pastors who really make a positive impact on me.
It's with a sense of mourning to lose one of those three.
I used to think social media was a great way to keep up with people I don't see anymore, but now I realize it's a sure-shot way to lose them.
Holly Kozelsky is a writer for the Martinsville Bulletin; contact her at 276-638-8801 ext. 243.
Holly Kozelsky is a writer for the Martinsville Bulletin; contact her at 276-638-8801 ext. 243.
Catch the latest in Opinion
Get opinion pieces, letters and editorials sent directly to your inbox weekly!