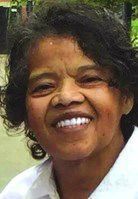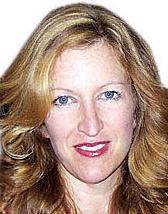 Alexis Lee, an engaged citizen who kept watch over local government and community happenings, will no longer be at the microphone at city hall or mailing in letters to the editor.
Lee, a Martinsville resident, died Saturday, at the age of 70.
Mrs. Lee was everywhere, often with her husband, Sidney Lee, sitting quietly by her side. She was a top-of-the-line citizen, exactly whom our nation's forefathers must have had in mind when they formed our democracy. She went to all sorts of public meetings and programs, and she spoke up when citizens' input was requested.
As I would make my rounds around town through the years, I ended up assuming I would see her at programs and public meetings, and I usually would. The Lees were good sports, sometimes being two of a small number of attendees, sometimes part of a crowd.
Just by looking up her name on the Bulletin's website you would find dozens of entries of her involvement. Although she could be seen all over town, where her name made the newspaper generally was on two points: Martinsville City Council meetings and Patrick Henry Community College's Miss PHCC and the Patriot Players.
Funny thing was, across the board, if you followed her comments at public hearings and her letters to the editor, she loved what the city did and had, ahem, the opposite feeling toward Miss PHCC and the Patriot Players.
In city hall, she often would speak in public hearings regarding Community Development Block Grants, with simple and direct comments (such as, in March, "I'm in favor of the city applying for this grant").
When she couldn't make it to a meeting that interested her, she would call City Manager Leon Towarnicki beforehand to give him her comment to present.
Her interest in community and government seemed to come naturally, but nonetheless she and her husband participated in the city's 2017 Citizens Academy, which provided information about city government, including department and constitutional office operations, and opportunities to talk informally with city officials.
The folks in city hall spoke well of her this week, saying they were sad to hear of her passing.
"I found her to be an absolutely wonderful lady," Martinsville Mayor Kathy Lawson said, "always kind, well-spoken, never heard her raise her voice or say an unkind word. She was very concerned for our community and shared her thoughts with great diplomacy. Her oftentimes letters to the editor spoke from her heart about things that really mattered.
"Her visits to City Council in the last year or so were a struggle, but she never gave up. ... She was a person who spoke positive words, and even if she had an issue with something, she was always kind in her statements."
Towarnicki, the city manager, said, "She frequently attended public meetings, and I always appreciated her input. Her comments always demonstrated to me that information was being presented in a manner that the public understood, and I found her comments helpful and reassuring we were headed in the right direction. It would be great if more of our citizens would take the time to share their thoughts about the workings of local government, as Mrs. Lee did."
Eons ago, when I was studying communications in college, they taught us that every one letter to the editor or to a government official counts as 100 – because for everyone who writes, there are 99 who feel the same way but don't.
That means Mrs. Lee's voice mattered.
A lot of people think that being involved means running for elected office and serving on boards. But, no, making a difference is easier than that, by just paying attention and keeping in contact – and everyone, not just a select few, can do that. The elected officials should have multitudes of informed and involved citizens to provide input as Mrs. Lee did.
She kept involved not to promote herself or any role, but rather just as a citizen sharing her opinion on things, as we are told makes democracy work.
Mr. Lee, our condolences in the loss of your wife and companion, and we hope to see you around town again soon and often.
Holly Kozelsky is a writer for the Martinsville Bulletin; contact her at 276-638-8801 ext. 243.
Holly Kozelsky is a writer for the Martinsville Bulletin; contact her at 276-638-8801 ext. 243.
Catch the latest in Opinion
Get opinion pieces, letters and editorials sent directly to your inbox weekly!