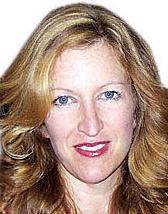 Last month I saw on my bank statement a $5 charge for something I didn't recollect ordering: MSTRFreePlay.
On the ball, I called the bank right away to get that cleared up. My banker explained that the contact information for charges show up the next day, so just wait a day, and it could be looked into.
That sounded reasonable, but of course, by the next day I had forgotten about it, and the whole thing remained out of sight, out of mind until this week, when the charge showed up again.
This time, I looked up the contact information from last month and found a number to call. Of course, the product name isn't exactly MSTRFreePlay, but it was something like that.
The person who answered the call sort of mumbled through the company name, so I asked him to repeat it. "Monster Company," he said, adding that his name is J.B. (to the best I could figure).
I explained there was an unauthorized, and apparently regular, charge to my bank account, and I wanted it removed.
"What is your account information?" he asked.
"I don't HAVE an account," I said. "That's why I want it removed. I don't even know what this FreePlay thing is."
"It's Furry, and you do have an account," he said. "That's why you are charged."
"I have no idea what Furry is," I said. "Just stop charging me for it."
We went back in forth a couple of times about whether or not I have a Furry account. He asked for identifying information, but I didn't want to give that company any more information about myself that it might use to tie me down to more charges. I sure didn't sign up for any Furry.
I said I wouldn't give any personal information, but my bank statement showed some MSTR company numbers. I read one set. That didn't help. I read another set of numbers. Nothing. Then a third set.
He still pressed for my personal information.
"You have my name and bank account number – isn't that enough to cancel the money?"
"Let's try the numbers again," I said. This time, the figures I thought were zeros, I read as letter O's, and what I had thought were letter O's, I read as zeros. That one worked.
"I see your Fiery account now," he said.
"I don't have a Fiery account," I replied. "Just cancel payment."
"I can't do that until you can prove it's your account."
I'd like to say I stuck to my guns and refused, or else I went to a second phone call to have my bank cancel it and put in the complaint, but I gave in. I told him my email address.
"That's it," he said. "You started a Ferry account on March 15."
"No I didn't," I said. "I don't even know what Ferry is."
"Probably someone else in your family activated your Feara," he said.
"No one here has a Feara. We don't even know what it is," I said.
Then we made up. He said since I gave my "account information," he would cancel my account and refund the money.
"I'm not meaning to be snappy at you," I said. "You're being helpful, but this company control is ridiculous."
He chuckled, and he became a bit more conversational, and we exchanged pleasantries.
It turns out I had ordered things – but not often, and not nearly as much as you hear that a lot of people do – from the MSTR company. Apparently, my doing that constituted me having an account – for other stuff, too, that I didn't even want.
These humongous companies have way too much control over us. There ought to be rules that require them to help people who are stuck with them against their wills, such as with unauthorized charges, without having to go through accounts.
Something worse happened with the cable/internet company a few years ago. I did not have that service but needed those lines (from a previous homeowner) disconnected from my house for work to be done on that spot. An electrician told me they could carry an electric charge and cutting them also could affect the neighbors — and that consumers weren't allowed to cut them.
I was on the line with the cable/internet company for more than 90 minutes, with one representative passing me off to another because I didn't have an account.
So what? Get your dadgummed lines off my house. I don't need an account to want to be left alone.
As it ended up, a renegade good Samaritan, with no help from the cable company, cut the lines off for me later.
So back to the topic that the bank could have canceled that charge if MSTR company refused to. I have to wonder how much luck I would have had if I banked with a bank as large and out of control as MSTR company or the cable/internet company.
I bank with one of the local banks, with headquarters near me and local branches here and in nearby cities – and I always appreciate their excellent customer service. I hate dealing with those companies you can only reach through phone lines and automatic machines or apps, and, although I do use my bank's app for minor things, I value that I can talk with real people, who live in our communities, at any time I want to.
In fact, because I'm writing this column to complain about the major conglomerates, it makes sense to take a moment to herald our own local companies.
In the case of financial institutions, we have American National Bank, Carter Bank & Trust, Martinsville First Savings, URW Community Federal Union and Valley Star Credit Union. One of those is my bank, but I've heard good things about all of them.
Consumers need regulated protections to require those monstrous companies to deal with our issues when those companies infringe upon us against our will, whether by hijacking bank accounts, things connected to our houses or anything else.
Meanwhile, we consumers need to do all we can to promote local control, and that is in our hands, with the companies we choose to support.
Holly Kozelsky is a writer for the Martinsville Bulletin; contact her at 276-638-8801 ext. 243.